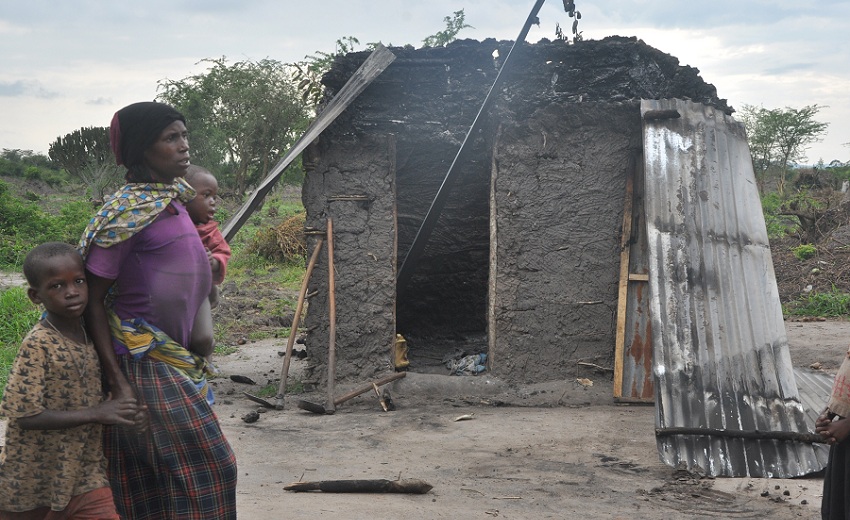 By witnessradio.org Team
Tough times are ahead for native land owners in Uganda. This is the case because land grabbers are changing tactics from forceful eviction with the aide of state machinery  to conspiracy with senior public officers who help them obtain certificate of land titles owned by thousands of natives. The final stage of this well planed and calculated process is to transfer the land to different companies owned by one individual, witnessradio.org has learnt.
Information obtained by Witnessradio.org shows that a racket of people behind land grabbing, open and operate multiple companies which they front to illegally apply for certificate of title for land which hundreds of thousands of native families have occupied for decades. These people are known as bonafide occupants, under the law.
witnessradio.org investigations have unearthed four out of a dozen of companies under investigations that have dominated illegal land eviction including; M/S Ven group limited, Misanga Supply Farm Ltd, Kaleba Investments and Star React, a security firm/company. Businessman and NRM Boss Moses Karangwa's shareholding in these firms stands at 60 percent by May, 2019.  
The four companies have been sighted in different illegal evictions and dispossession of thousands of native families in Buganda and Busoga regions among others. Statistics show that only 15%–20% of the land is formally registered in Uganda.
According to documents obtained by witnessradio.org from the Registrar General's office, the companies owned by one person,  Moses Kalisa Karangwa – an infamous landlord in Kayunga district -who also doubles as the ruling National Resistance Movement in the same area, have doubled in the last five years.
Karangwa allegedly has a state machinery that helps him to identify arable land being occupied by natives for subsistence farming. He's allegedly armed and under the protection of police. He uses several methods to grab land including torture, illegal arrest and detention, uses Director of Public Prosecution staff members to prefer capital offenses against rightful land owners.  According to sources Karangwa who's 24/7 armed is also known to be under full-time protection of police.
Karangwa allegedly has spotters who move from one district to another identifying unregistered-virgin land which they later grab through deploying various tactics including using herdsmen to hire grazing land for a specific period from native families (bonafide occupants) before sidelining them and registering such land as lawful owners and unleashing a private security agency known as Star React Security Guard.  
Residents of Mubende and Kayunga who have tasted this new form of land grabbing have already petitioned government calling for its immediate intervention and if possible end this altogether.
In a petition to Witnessradio,  which has been copied to government entities like the police, Inspector General of Government (IGG), president's office and the ministry of lands among others, Joseph Yiga, Michael Kamoga and Francis Lubega  accuse Karangwa's racket for getting hold of land on which hundreds have settled for years through deploying underhand methods.
"This has been happening in different parts of the country and if all fails, they go to court hire lawyers with knowledge of the tendencies of the registrar or magistrate to have them evicted, "says the trio who are brothers.
Witnessradio has also learnt that upon acquiring the titles  and evicting people, transfers are immediately made to another company which in-turn sales or subdivides the land into smaller plots that are sold at a higher price.