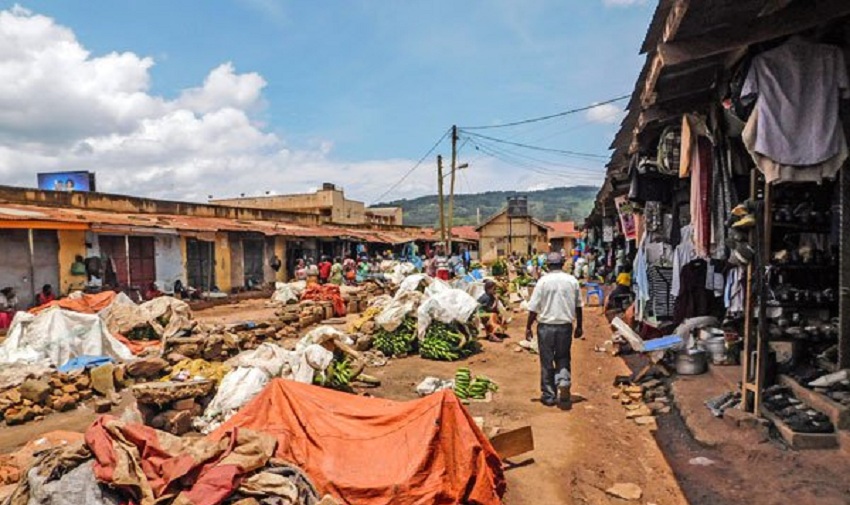 KABALE. The High Court in Kabale has issued an interim order restraining Kabale Municipal Council and its agents from evicting, registering vendors, relocating traders and demolishing Kabale Central Market to pave way for its reconstruction until the main suit is heard and determined.
The Kabale High Court assistant registrar, Mr Didas Muhumuza, on Wednesday issued the order following application for the same by traders under Kabale Central Market Traders Association (KCTA) in December last year. The traders argued that the registration exercise was not being done in a proper way.
Hearing of the main suit has been set for June 11.
In the suit, the traders say the registration was not done in a transparent manner because Kabale Municipal Council authorities conducted the exercise without establishing a joint team that was supposed to have their elected representatives.
The market will be reconstructed at a cost of Shs25 billion under Markets and Agricultural Trade Improvement Programme (MATIP) funded by African Development Bank.
Background
The Kabale town clerk, Mr Joseph Monday, on April 1 issued a notice to all vendors and traders reminding them to vacate their business premises by May 1 to pave way for the reconstruction of the market.
Mr Muhumuza in the ruling said the Kabale Municipal Council has not disclosed a relocation site on which all the traders and vendors shall be operating from during the period of reconstruction of the central market as required by the MATIP guidelines.
"An interim order of injunction doth issue restraining the respondents (Kabale Municipal Council) or its agents employees, or workmen to halt the operations at Kabale Central Market or evicting the applicants (trader and vendors) there from and or closing off the Kabale central market premises and or relocating the said market vendors until the hearing and the disposal of the main application for a temporary injunction is fixed for hearing on June 11 or until further orders of this court," Mr Muhumuza said.
He added: "For avoidance of doubt and or in alternative, this interim order shall stay in force until the concerns raised by the applicants in the main application are addressed by the respondents."
The other issue is signing a memorandum of understanding with the applicant to assure the members of allocation of lock up shops in the re-developed market after the project completion.
Mr Timothy Twikirize represented the traders while Mr Grace Ndibarema represented Kabale Municipal Council.
Traders response
The traders expressed joy after the court ruling saying justice had been delivered. "We want our market to be reconstructed but also our rights must be respected. We thank court for delivering justice on this matter. Appointing strangers to conduct the registration of traders and failure by the Kabale Municipal Council to avail us with a relocation plan has been our worry," Mr Simon Mashemererwa, the chairman of the traders said.