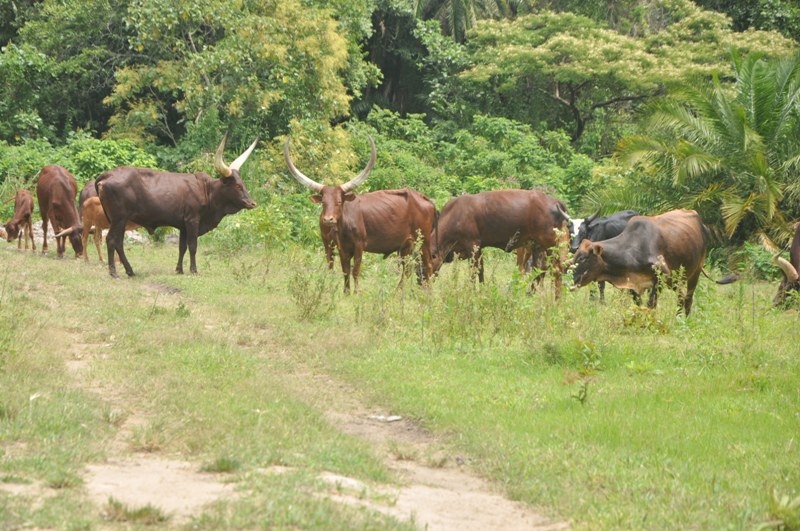 By witnessradio.org team
Imagine investing all your energies and scarce resources at your disposal in developing the piece of land through planting gardens of food crops for months and get destroyed in less than an hour by 200 heads of cattle owned by one moneyed man.
Eria Muchunguzi (30), a resident of Kalungi village, Buswabera parish, Kitenga Sub-county in Mubende district didn't only lose his gardens of Cassava, Maize, sweet potatoes, and beans, that were about to be harvested such that he could win a bread for his family members, but he was also brutally beaten up by stick-wielding men.
Muchunguzi, now surviving on the biblical Psalm 41:2 verse from his sickbed in Mubende Referral Hospital because he was pushed into living miserable life, narrated to witnessradio.org that on the fateful day, he met over 200 heads of cattle belonging to Peter Muhanguzi, a man who claims ownership of vast 1,241-Hectare piece of land.
What he did, Muchunguzi said, got all those heads of cattle, tied them near his home and went to call Sam Rwampororo, the area Chairperson, LC1 for intervention. In return, the chairperson came with the land claimant who had been accompanied by three men; only identified as Lujeje, Baguma and Naboth.
It's these men that assaulted Muchunguzi, before untying the cows to go back to the victim's 4.5-acre garden to completely finish it.
Now complaining of multiple pains ranging from headache, pain in the eyes, stomach pain, and chest-pain, Muchunguzi counts huge losses in the destroyed food-crops.
Though he's going through much physical pains, Muchunguzi is undergoing psychological torture especially after imagining the magnitude of monetary loss brought about by the rich man's cows.
As we speak now, his children and other dependants don't have any hope of going back to school again in the near future because their father's garden, the only hope he had to earn money from was destroyed.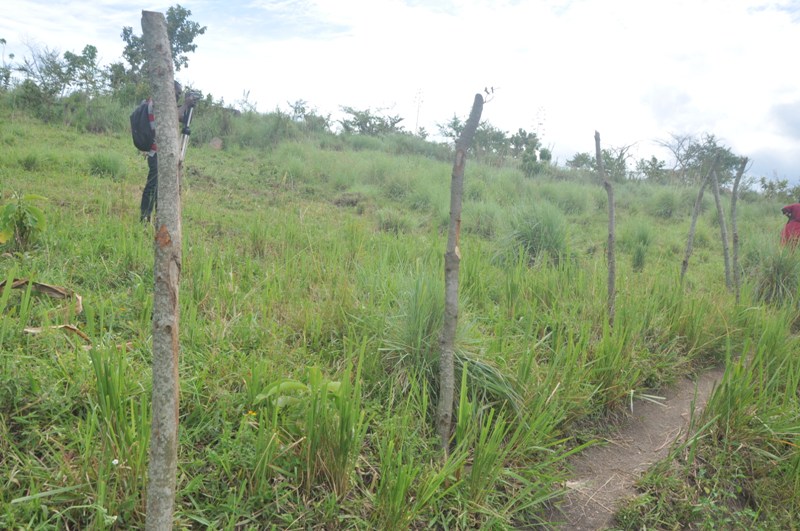 On a good yield, Muchunguzi could harvest 56 bags of maize, 68 bags of beans from his 4.5-acre gardens.
Apparently, one kilogram of maize goes for Shs 1500 and when you multiply it by one bag that is measuring 150 kilograms, it will come to Shs 225,000. Remember he was expecting to harvest 56 bags of maize, bringing his loss on maize alone to Shs 12,600,000.
On beans, he could sell one kilogram of beans Shs 2300, multiplied by a bag of 160 kilograms, he could earn Shs 368,000 again multiply it by the expected 68 bags. On beans, the ailing Muchunguzi would earn Shs 25,024,000.
So, his loss on just beans and maize, is as much as Shs 37.6m, but remember, the farmer had also included both cassava and sweet potatoes which he would be at liberty either to sell part to complement his earnings, or consume with his family.
To make matters, worse, Muchunguzi who owns 10 acres of land on the disputed land situated on Plot 3 Block 389 Buhongo Estate Buweekula Mubende, is not the only person being tormented by the said landlord who is adopting a new method of deploying heads of cattle, but the entire community of over 1,000 residents risks being forcibly pushed off their land.
Other methods commonly being applied by people seeking vast tracts of land in Mubende District have been using excessive force and physical slashing and cutting of residents' food crops with the assistance of armed people cladding police uniforms and sometimes, army uniforms.