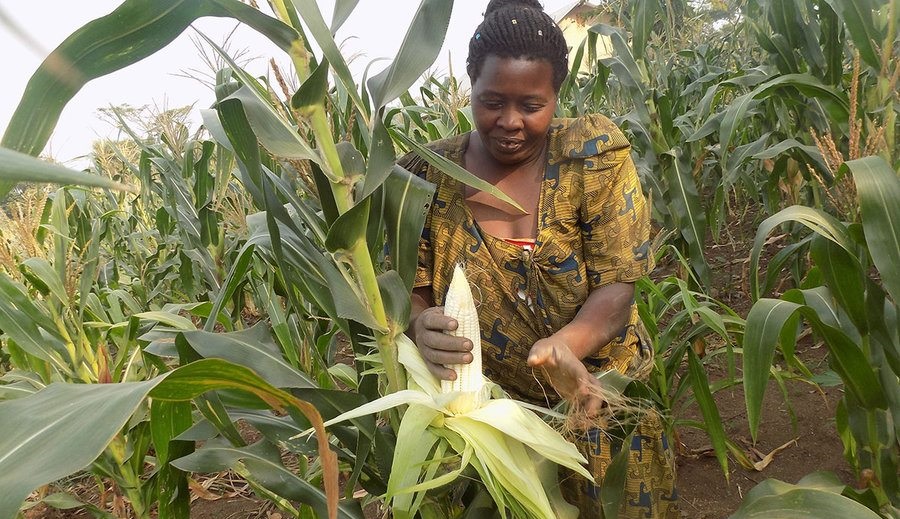 Kampala, Uganda | RONALD MUSOKE | Ugandan farmers are among the worst hit by the coronavirus pandemic and lockdown measures
in Africa according to research released on Oct.16 by Voluntary Service Overseas (VSO), an independent international development organisation that works to empower communities in developing countries.
The VSO survey which was published to coincide with World Food Day was conducted in June and July across Uganda, Kenya, Ethiopia, Tanzania and Nigeria. It asked 1,800 farmers and SMEs to rate how the pandemic has affected their livelihoods on a scale of not at all to severely. A significant percentage of farmers told the researchers that they are facing huge financial challenges resulting from the coronavirus pandemic and lockdown measures.
Twenty-three per cent of those interviewed across the five countries said a lack of cash had reduced their food intake. The highest proportion was amongst Ugandans where more than 38% of the respondents reported reducing their food intake. The respective figures for reducing food intake were 25% of Tanzanians, 24% in Nigeria, 21% in Kenya and 15% in Ethiopia.
Other coping mechanisms included taking out loans or borrowing, using up previous stocks, and relying on government and NGO support. Twenty three percent of the respondents relied on borrowing, another 24% consumed previous stocks, over 9% received government support and over 7% received support from NGOs. Of those who rated the issue as severe, 15% were receiving no support at all from governments and NGOs.
"What comes through in our surveys is a sense of urgency, people are telling us they will soon run out of options, their current coping strategies such as reducing food intake or borrowing money from friends and family, will no longer be feasible within a short time, certainly by the new year,"said Ruchi Tripathi, the Global Practice Lead for Resilient Livelihoods at VSO.
"In the short-term, urgent action is needed in terms of food and cash assistance to the most marginalised communities, women and other groups around the world," she said, "There is an opportunity to ensure any food purchased is from local smallholder farmers to support their livelihoods and revive local economies. But beyond that, we need to build a more food secure future for the long term."
In April this year the government distributed relief food to about 1.5 million urban poor who were affected by the lockdown as a measure to contain the COVID-19 outbreak in the country. But it appears it needs to do more.
The VSO study follows another recent nationwide analysis by the Uganda government and UN humanitarian agencies which found people in nine urban areas to be at "crisis level" of food insecurity thanks to negative impacts of the COVID-19 lockdown.
The Ministry of Agriculture, Animal Industry and Fisheries, the Ministry for Disaster Preparedness and Refugees, Kampala Capital City Authority, the Uganda Bureau of Statistics, the United Nations High Commissioner for Refugees, the UN's Food and Agriculture Organisation and WFP participated in the Integrated Food Security Phase Classification (IPC) analysis.  The European Union, World Bank and UK Aid funded the exercise.
The analysis was informed in part by real-time data gathered by remote telephone monitoring of households in 13 urban areas, refugee hosting districts and Karamoja region in the northeast.
According to the analysis, one in three people in the towns of Gulu, Jinja and Kasese struggled to find nutritious food on a regular basis during the lockdown.  The IPC attributed the crisis food insecurity to the loss of livelihoods in the informal sector, tourism, the travel and events industry and the education sector, reduced remittances and reduced commercial networks due to the closure of borders.
Using real-time and other data, the IPC found that refugees in all 13 settlements in Uganda along with more than 1.4 million Ugandans in refugee-hosting districts and Karamoja region experienced crisis or worse levels of hunger between June and August. In Karamoja, all districts had worrying levels of malnutrition among young children and pregnant and nursing women, with malnutrition above emergency levels in Moroto and Napak.
The assessment also found that between February and August, rates of life-threatening malnutrition were above emergency levels in Moroto and Napak in Karamoja. The rest of the region's districts were in Alert, meaning they also have relatively high levels of malnutrition.
Poor diets, chronic food shortages, poor sanitation and high levels of diarrhoea and malaria were cited as major contributors to the situation. High workloads for mothers and therefore reduced time for breastfeeding and other childcare were also cited as driving malnutrition.
Original Post: New Vision Wire
Anti-tick vaccine drive gives hope to farmers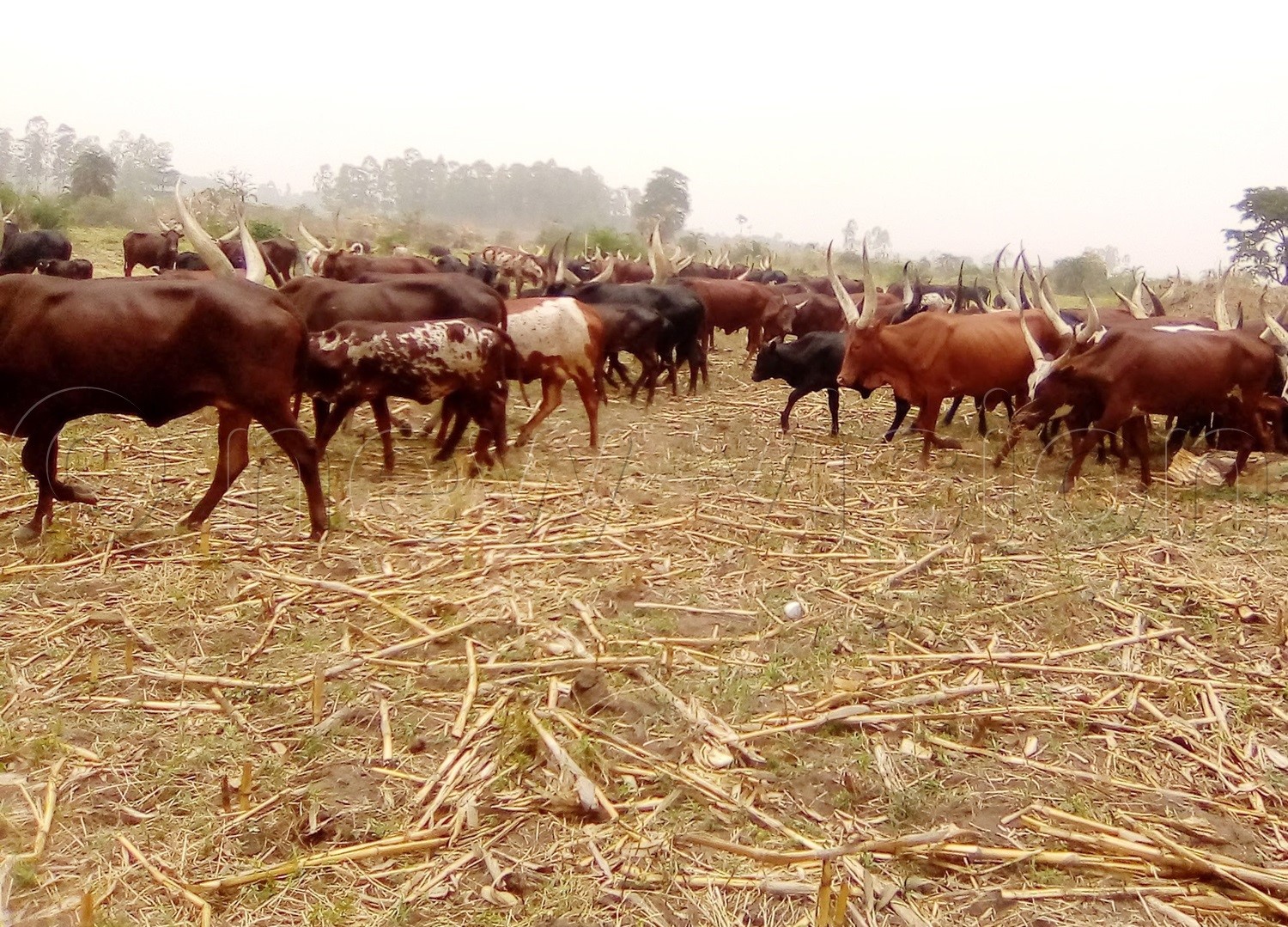 Dairy farmers in Ankole Sub-region are optimistic that the anti-tick vaccine launched by the government will solve their problem of tick resistance to acaricides.
For the last 10 years, dairy farmers across the country have decried tick resistance to acaricides, which has been ravaging the livestock sector.
Mr Emmanuel Kyeishe, a resident of Rushere in Kiruhura District and dairy farmer with more than 100 head of cattle, says dairy farmers in the cattle corridor have battled the problem of tick resistance for a long time.
"The issue of ticks has been rampant in the cattle corridor to the extent of losing our cows. We spend a lot on treating them because of ticks since they infect animals with several diseases,"  he said.
Mr Kyeishe said he loses at least two cows every month to tick-borne diseases like East Coast Fever and heart water.
"I have lost 180 cows in the last five years due to ticks and tick-borne diseases. If they do not die, they get blind and some lose their skin. But if we get a vaccine, it will have saved us a lot," he said.
Mr Kyeishe added that he has resorted to mixing agrochemicals with acaricides since the available ones on the market are failing.
Mr Jackson Bells Katongole, a dairy farmer in Kashari, Mbarara District, said if the government's move to have anti-tick vaccine is successful, quality of dairy products would improve.
"A farmer loses at least two to five cows every month and we have resorted to using different concoctions from Tanzania, Rwanda and Kenya because the problem of ticks has made us helpless," he said.
He added: "We had reached the point of mixing pesticides with acaricides because of tick resistance and in the process our cows have gone blind, lost skin and others died."
Mr Katongole further said each cow that dies is valued at around Shs2.5 million, which means that a farmer loses Shs5 million every month.
The Mbarara City Veterinary Officer, Dr Andrew Akashaba, said in Mbarara alone, there are about 60,000 head of cattle, mostly exotic breeds which are prone to ticks.
"Most of the exotic breeds of cattle are at a high risk of acquiring ticks and tick borne diseases, which are a major hindrance to livestock development in the cattle corridor," he said.
Mr Akashaba added that between 2,000 and 3,000 cows die annually in Mbarara alone due to tick-related diseases.
While launching the final clinical trial of anti-tick vaccine manufactured by National Agriculture Research Organisation at Mbarara Zardi on Thursday, the deputy director general and research coordinator, Dr Yona Baguma, assured the farmers that once the vaccine is approved, they will be spraying their cattle against ticks twice in six months as opposed to twice a week.
Original source: Monitor
Farmers fail to access farm inputs on Ministry e-platform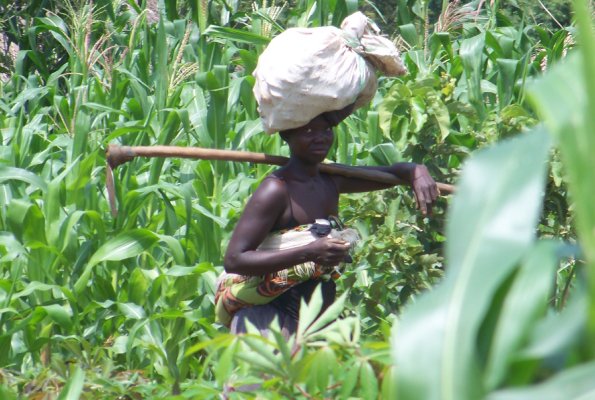 About 3,640 model farmers in Nebbi District, who were registered under the Agricultural Cluster Development Programme (ACDP) to access agricultural inputs on E-voucher, are stuck after failure of the system.
The farmers say the system has affected their planting patterns.
The Ministry of Agriculture and Animal Husbandry under the Agriculture cluster Development Programme (ACDP) introduced the e-voucher system five years ago to enable farmers access agricultural inputs electronically.
Farmers on alert as new banana virus hits Western Uganda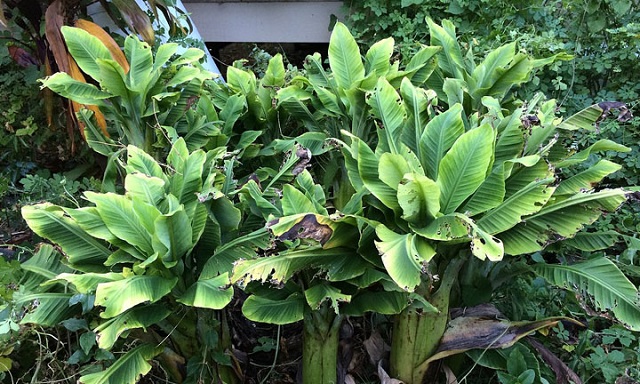 Farmers should stop getting banana plantlets from districts in Western and North-West Uganda to stop the spread of the Banana Bunchy Top Virus (BBTV) disease, Hebert Musiimenta, the Principal Agricultural Inspector in the Ministry of Agriculture Animal Industry and Fisheries-MAAIF has advised.
The Banana Bunchy Top Virus was first observed in the western Uganda districts in late 2020. In July this year, the ministry raised a red flag when the disease caused havoc on banana plantations in West Nile, Rwenzori and Tooro regions.
An infected plant presents with severe stunting, narrow leaves, chlorotic leaf margins, and dark green streaks on petioles and midribs. The affected plant also shows a rosette-like or bunchy and choked appearance. Diseased plants rarely produce fruit and when they do, the fruit is stunted and twisted.
The disease is spread by aphids and the planting of affected tubers.
The disease has the capacity to wipe out banana gardens within 3 to 5 years unless farmers practice the control measures such as the proper destruction of affected stems, control of aphids, and planting clean materials.
Hebert Musiimenta, Principal Agricultural Inspector in the Ministry of Agriculture Animal Industry and Fisheries (MAAIF), says to contain the spread of the disease, farmers should stop getting banana planting materials from Nebbi, Zombo, Arua, Maracha, and Koboko districts in North-West Uganda and Bunyangabu, Kasese, Kabarore, and Bundibugyo districts in Western Uganda.
He also advises the farmers to be cautious about planting materials from Kisoro, Kabale, Ntungamo, and Isingiro districts since they are near the border.  The disease is suspected to have spread to Uganda from the neighboring Democratic Republic of Congo (DRC) and Rwanda. Musiimenta advised farmers in an interview with URN that if they are to pick planting materials, they should first consult agriculture officers in their areas to recommend safe planting materials.
Musimenta revealed that a team of officials from the Ministry of Agriculture, Animal Industries, and Fisheries is investigating the prevalence of the virus in Kigezi region specifically districts neighboring Rwanda and DR Congo.
He says the disease has the capacity to wipe out banana gardens within 3 to 5 years unless farmers practice the control measures such as the proper destruction of affected stems, control of aphids, and planting clean materials.
Original Source: URN via The independent