Smallholder Farmers Can Now Access Agricultural Credit Facility Without Collateral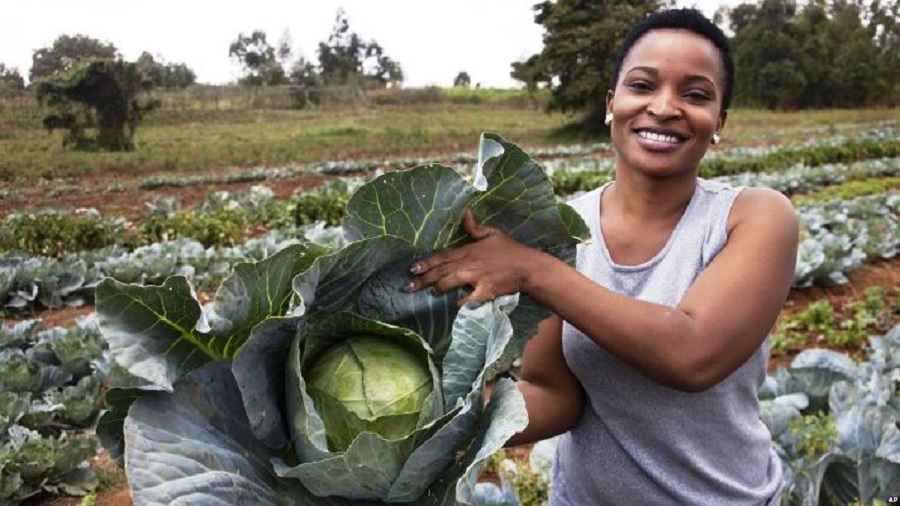 The Agricultural Credit Facility (ACF) has devised a path-breaking innovation of block allocation to enable farmers access loans based on alternative collateral such as chattel mortgages, cash flow based financing, and character-based loans, among others, Dr. Michael Atingi-Ego, Deputy Governor, Bank of Uganda, has revealed.
"This innovation is unlocking access to credit in areas with communal land tenure; and most especially, for micro and smallholder farmers who are otherwise excluded for lack of collateral to secure credit.
"By September 2020, the ACF had advanced UGX 2.8 billion to 187 small and micro borrowers with non-traditional collateral under block allocation," he said.
The ACF is administered by the Bank of Uganda on behalf of the Government of Uganda.
The Deputy Governor said that through this innovation, the ACF working with the participating institutions, has extended loans of up to UGX 20 million to small-scale farmers.
He further said that block allocations support financial inclusion and advance equity in economic activity by serving women and youths with limited property rights.
Dr. Atingi-Ego made the remarks just before he a launched the 2020 Agricultural Finance Yearbook at Imperial Royal Hotel, Kampala on Tuesday.
The Agricultural Finance Yearbook  has produced by the Economic Policy Research Centre (EPRC) since 2014/15.
The yearbook contains several agri-financing models for various commodities such as rice, dairy, coffee, among others. The models have some standard features:aggregation of producers for economies of scale, functional linkages between value chain actors (input distributors, extension agents, agri-markets information providers, producers, storage units, marketing agents, processors, financial service providers, wherein some players are 'lead agents' in the segments where value chains are weak.
The Ugandan economy is still heavily reliant on agriculture, with 69 percent of households dependent on subsistence farming and nearly 75 percent of all households.
Atingi-Ego  revealed that the share of value-added by the agriculture sector in the economy stands at about 25 percent, presently.
"Boldly facing these facts, it is clear that whenever the BoU announces the Central Bank Rate (CBR), the intended policy signal may not penetrate through to the majority of the population. It is, also, quite evident that the route for the CBR signals to reach the people will be unblocked through agricultural finance," Atingi-Ego said.
He added: "Fortunately, by seeking to close the information gap between agriculture and finance, these yearbooks bring much-needed illumination to the recesses of information asymmetry, thereby improving risk analysis and credit scoring of agricultural credit."
Uganda's coffee exports on the rise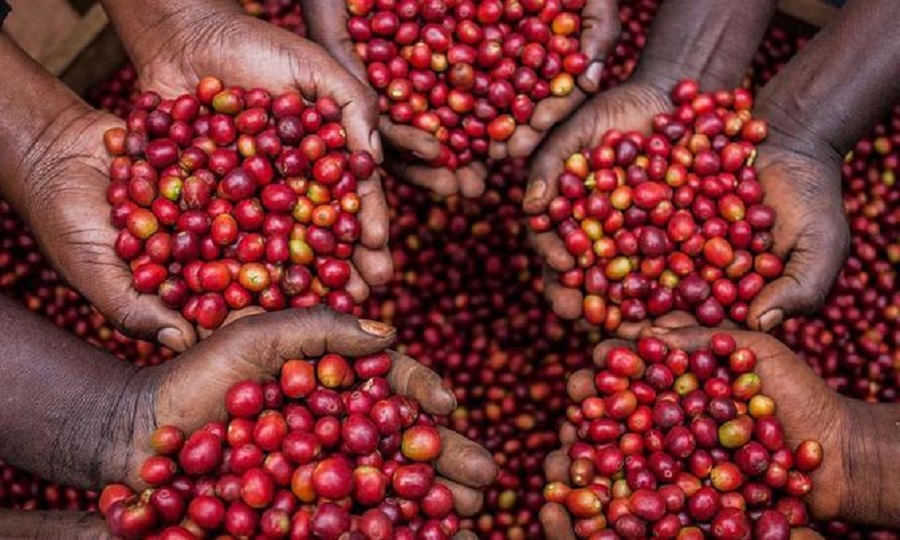 The Uganda Coffee Development Authority (UCDA) says that the country's coffee exports are increasing, showing a gradual rise in the last two years.
"Coffee exports for Sep 2019 to Oct 2020 totalled to 5,409,054 bags worth $513.99m compared to 4,465,534 bags worth $435.81m the previous year," UCDA noted in a tweet on Wednesday.
"This is a 20% and 18% increase in quantity and value. Performance attributed to increase in production, fruitation of new coffee trees and good weather," the authority added.
In the last one year (since June 2019), the highest earnings from coffee exports of $48.2m were registered in January 2020 followed by the August 2019 earnings of $46.3m.
More so, Uganda's coffee was ranked third best in the world by cup tasters who graded 1,229 coffees from around the world.
According to the Research Gate, studies show that Uganda is one of the largest producing and exporting countries of coffee products in the world.
Coffee production has heavily contributed to both domestic and foreign earnings in the country.
Moreover, coffee also serves as a primary source of labour, especially for the rural smallholder farmers.
Original Post: New Vision
Agriculture rebounds as economy recovers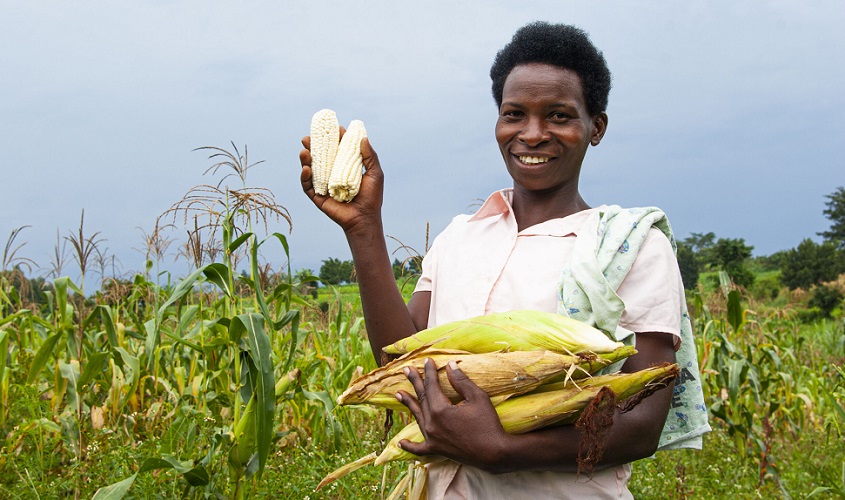 Prices of agricultural products are starting to rebound as the easing of lockdown measures in Uganda open up places of food consumption.
Evans Nakhokho, the chief manager, Agribusiness at Centenary bank, said during a thought-leadership forum hosted by the bank that economic recovery interventions had triggered a five per cent increase in food prices.
"The five percentage point price improvement is largely attributed to the gradual recovery of activities in the agricultural sector and the economy as a whole. A case in point is the improved price of matoke and other foodstuffs," Nakhokho said.
Key to this recovery is the role that has been played by both financial and non-financial services in helping to ease the access of credit to framers, which, according to Nakhokho, raised the fortunes in the sector.
"Financing plays an instrumental role in boosting agricultural activities. The structured ecosystem that focuses on both financial and non-financial services has enabled the utilization of credit. This year, we have disbursed close to Shs 600 billion, of which 60 per cent has been issued to smallholder farmers."
The symbiotic relationship shared by the banking sector and agriculture means that both have been pivotal to each other's recovery efforts, according to Nakhokho.
"Agriculture financing contributes about 12 per cent of the total lending to all sectors in the banking industry, which is approximately Shs 2 trillion," he said.
Beyond the financing, banks have also offered guidance to their customers in relation to managing their credit and how it can be invested for a strong return on investment, according to Nakhokho. He said they had reviewed business projects and even restructured the loans to make it easier for customers to pay back the money.
LESSONS
Mona Ssebuliba, chief operating officer, Agricultural Business Initiative (aBi), said their focus as an organization has been on stabilizing and strengthening financial institutions to ensure that agribusiness financing is supported.
"This has been implemented by rescheduling lines of credit (principal and interest) for a period of 12 months, reduced interest rate from an average of 13.5 per cent to 8.2 per cent on all running facilities…"
Ssebuliba said. Ssebuliba said farmers have to improve their businesses if they are to survive other challenges. He advised commercial farmers to have "the ability to swiftly adapt to improved business models, digitizing for improved resilience, business monitoring, and putting in place business continuity plans for the unexpected occurrences…"
ASSESSING COVID IMPACT
Martin Fowler, the agriculture adviser, United States Agency for International Development (USAID) Uganda, recently stated that the Covid-19 lockdown presented mixed results in the prices of food. According to Fowler, there was a slight spike in staple food prices between March and April, followed by a slight decline, though, to August.
"Maize prices rose rapidly in the early weeks of Covid-19 lockdown (mid- March to April) from Shs 1,129 to Shs 1,458 per kg. This trend was caused by a combination of panic buying, speculation, government purchases and supply-chain disruptions. Other staples mirrored this trend," Fowler said.
According to Fowler, food prices currently remain close to (significantly above, in the case of beans) 2019 levels and the five-year (2015-2019) averages, which shows that the sector has for the meantime managed to weather the storm from the impact of Covid-19 on the agricultural sector.
Effecting of the lockdown by the government, therefore, led to a decline in effective demand for food, which reduced household incomes, according to USAID.
Agriculture experts have now projected that the significant loss of formal sector jobs and incomes as a result of the impact of Covid-19 will continue to impact negatively the domestic demand for food, and their prices on the market. Similarly, international and regional demand prospects for agricultural commodities remain uncertain despite the improvement in food prices.
Original Post: The Observer
Farmers want politicians to consider agriculture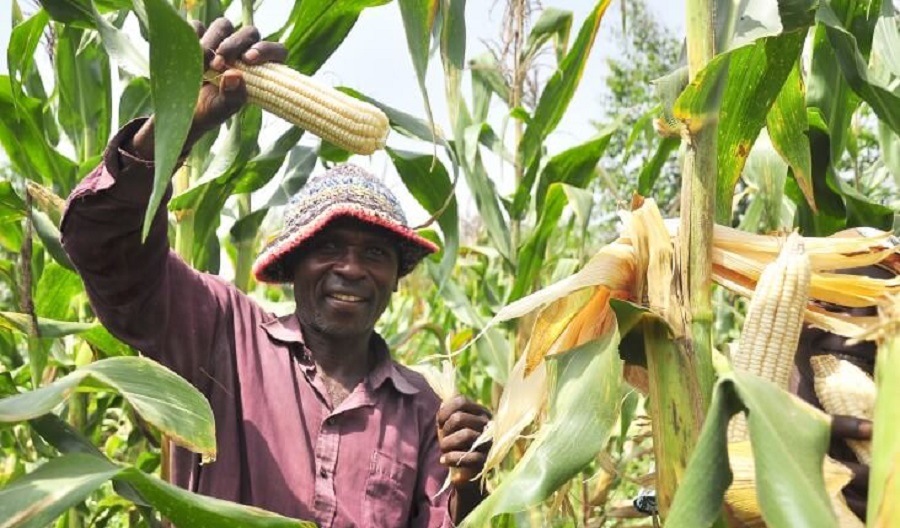 Farmers under their umbrella body the Uganda National Farmers Federation (UNFFE) have launched a manifesto detailing six areas they want politicians to prioritize during next year's general election.
Important issues listed include water for production, access to quality agricultural inputs, market access, cooperatives, mechanisation and agro-processing, agriculture extension services, and research, in addition to access to financing.
Speaking during the launch of their manifesto, the executive officer of the Uganda National Farmers Federation, Kenneth Katungisa, said there is a need to expedite the implementation of affordable irrigation equipment for farmers that play an important role in transforming food production.
Building the technical capacity of local governments on investment in small irrigation infrastructure, he suggested, would help to develop a sustainable irrigation system.
Regarding access to quality agricultural inputs, Katungisa observed the need to put in place a well-elaborated and articulated agricultural input distribution system that is linked to agricultural extension, agricultural financing, and insurance with strong market linkages.
"UNBS should be mandated to deal with unscrupulous dealers of fake agricultural inputs on the market. The next government should provide adequate supervision of the agricultural inputs, to ensure proper facilities and environment for quality inputs," he said.
Considering market access and co-operatives, Katungisa believes that investment should be made to improve storage and market infrastructure to help preserve the quality of products for marketing and processing, to reduce marketing costs for households.
When it comes to mechanisation and agro-processing, Katungisa said there is a need to sensitise farmers on post-harvest handling technologies, especially with regard to storage using available cost-effective and available technologies.
"This is in order to eliminate post-harvest losses and increase income for farmers, food security, and provision of good quality products for the farmers," he said.
He noted that adopting an extension system that enhances effective service delivery and technologies uptake will help in attaining national development targets, emphasizing that there is a need to respond to the public outcry by establishing clear strategies for offering an extension.
Katungisa said involving farmers in research at different levels, including inception, participation, and sharing of research findings would benefit the farmers, including promoting farmer field schools in the farming communities.
The national coordinator for Uganda Farmers Common Voice platform, Betty Aguti, said as much as research is required by farmers, it is needed in areas that are lacking.
For instance, community solar irrigation and financing, which is still doing badly. Agnes Kirabo, the executive director of Food Rights Alliance, said politicians have overused farmers, but always abandon them after reaching the positions of leadership.
"When talking about smallholder farmers, we mean the farmer who is struck in poverty deep in the village, has been used, yet he helps in providing food on people's tables," she said.
Kirabo said every after five years, farmers point out their needs, emphasizing that politicians need to side with these farmers to give them assurance of what they intend to do for them. "We need everybody to support the farmers to attain balance. When they lose balance, everybody loses the balance," she said.
Patrick Kawere, a farmer, said they have missed out on security fund, yet even the extension workers do not reach them. "They would be many in number, but always complain of fuel to reach us, which is a disservice," he said.
Source: New Vision