MAAIF spoilt for choice between hybrids and indigenous crops
The ministry of Agriculture, Animal Industry and Fisheries (MAAIF) is walking a tightrope between preserving low-yielding indigenous crops commonly known as organic crops while at the same time promoting commercially viable hybrid options, writes DAVID LUMU. 
On October 10, President Museveni went out of his normal routine to express frustration about the quality of some products he consumes.
"The things that my people have been buying from the market….these are not onions. They look like onions but there is nothing you feel when you eat. Even some of the oranges…when you put them in the mouth, you feel nothing," he said.
"So, I want to warn you people, especially the National Agricultural Advisory Services (Naads) and the commissioner in charge of crops; save us from these carelessly imported seeds."
The president said this while flagging off agro-processing equipment for post-harvest and value addition farmer organisations at Namalere Agricultural Referral Mechanization Centre in Wakiso.
Incidentally, MAAIF had a week earlier released an updated policy on crops, which in itself calls for the preservation of indigenous crops.
The remarks have since opened up debate about Uganda's agricultural strategy to tackle the double-edged sword which on one side calls for the preservation of indigenous crops that are rich in nutrients but low on yields and, on the other hand, commercialization of the industry through hybrid crops that have high returns on investment. Indeed, several technocrats in MAAIF have expressed optimism on the president's remarks.
MAAIF SPEAKS OUT
Pius Wakabi Kasajja, the MAAIF permanent secretary, concurs with the president that some onions no longer have that original taste and aroma, but he also emphasizes that indigenous onions are still available on the market.
"We are in a catch-22 situation whereby we are fighting two wars; commercialization and preservation. If we are to commercialize, we cannot continue with our indigenous products mainly because productivity is low and you can hardly make commercial sense out of indigenous products," he says.
"As agricultural products keep on improving genetically, they lose out on certain attributes. That's why you find that these big onions which mature quickly and are easy to peel, don't have that original aroma because of the improvements done to them to make commercial sense. So, as a ministry, we have a double-edged approach in the interest of transforming subsistence farming into commercial agriculture. If you're going commercial, there is no way you can achieve that on indigenous-only output."
Kasajja also noted that there is a tendency to erroneously refer hybrid crops as genetically modified organisms (GMOs).
"Hybrids result from the deliberate crossing of two different parent varieties from the same species to improve quality and resistance to diseases," he says. 
He also intimated that the National Agricultural Research Organisation (Naro) is researching ways to improve and increase the production and productivity of indigenous crops.
"The president said we must not kill the indigenous crops, and we are saying we are promoting the indigenous; in fact we released a policy recently on the indigenous crops and how the ministry is going to be handling them," he says.
"This is going to address the president's concern by increasing the research on how to improve production and productivity for the indigenous crops."
Meanwhile, it is worth noting that Ugandan agricultural produce holds international acclaim. A 2016 study by the Organic Agriculture Worldwide put Uganda second behind only India when it comes to the number of local organic producers (190,552).
NDP III interventions prioritize commercialization
In the third National Development Plan (NDP) III, which runs from 2020 to 2025, efforts in MAAIF are geared towards increasing production and productivity as well as improving on post-harvest handling, storage and agro-processing which directly supports the agro industrialization agenda.
This, according to Paul Mwambu, the commissioner, department of Crop Inspection and Certification at MAAIF, is aimed at improving on the competitiveness of crops in the local and international markets plus empowering institutional capabilities.
In doing so, MAAIF's major focus is commercialization of the agriculture sector through empowerment of farmers by providing affordable credit and insurance for agriculture.
MAAIF is also implementing an agro-industrialization program together with other ministries of Trade, Industry and Cooperatives; Local Government; Water and Environment as well as Finance, Planning and Economic Development.
INDIGENOUS ADVANTAGE
Whereas the president cautioned about what he termed as carelessly imported seeds, it turns out that these imported hybrids are spearheading the commercialization of the agricultural sector.
NARO AHEAD OF TIME
Meanwhile, Dr Ambrose Agona, the director general of Naro, says efforts are underway to conserve indigenous crops and plants at their gene bank at Entebbe Botanical Gardens.
"We are doing this in two ways; through the in-situ conservation approach, whereby genetic crops are conserved through the designation, management and monitoring of biodiversity in the same area where it is encountered," he says.
"We have about 4,400 different plants and crops and have partnered other countries like Norway to keep duplicate samples there just in case something goes wrong here. Also note that we have six community crop gene centres countrywide, where farmers provide staple seeds or crops within the region to create a community seed bank." 
MARKET EXPERIENCE
When The Observer visited Nakasero market, there was a variety of fruits and vegetables but conspicuously, the prices of a particular item varied.
For instance, a sack weighting 5kg of indigenous onions goes for Shs 50,000 while a 5kg sack of hybrid onions is at Shs 35,000. The same applies to tomatoes, carrots and chicken.
Alex Kiguli, a market vendor, says while most customers hardly differentiate the varieties and mostly got for the cheapest, there are still a number of keen customers who prefer indigenous products.
"Our local chicken is expensive at about Shs 40,000 but people who understand its sweetness don't mind about the price yet a broiler of the same weight goes for half the price," he says.
In the end, it is all about choice. It's just a matter of knowing where to find indigenous products even though they are priced higher.
Anti-tick vaccine drive gives hope to farmers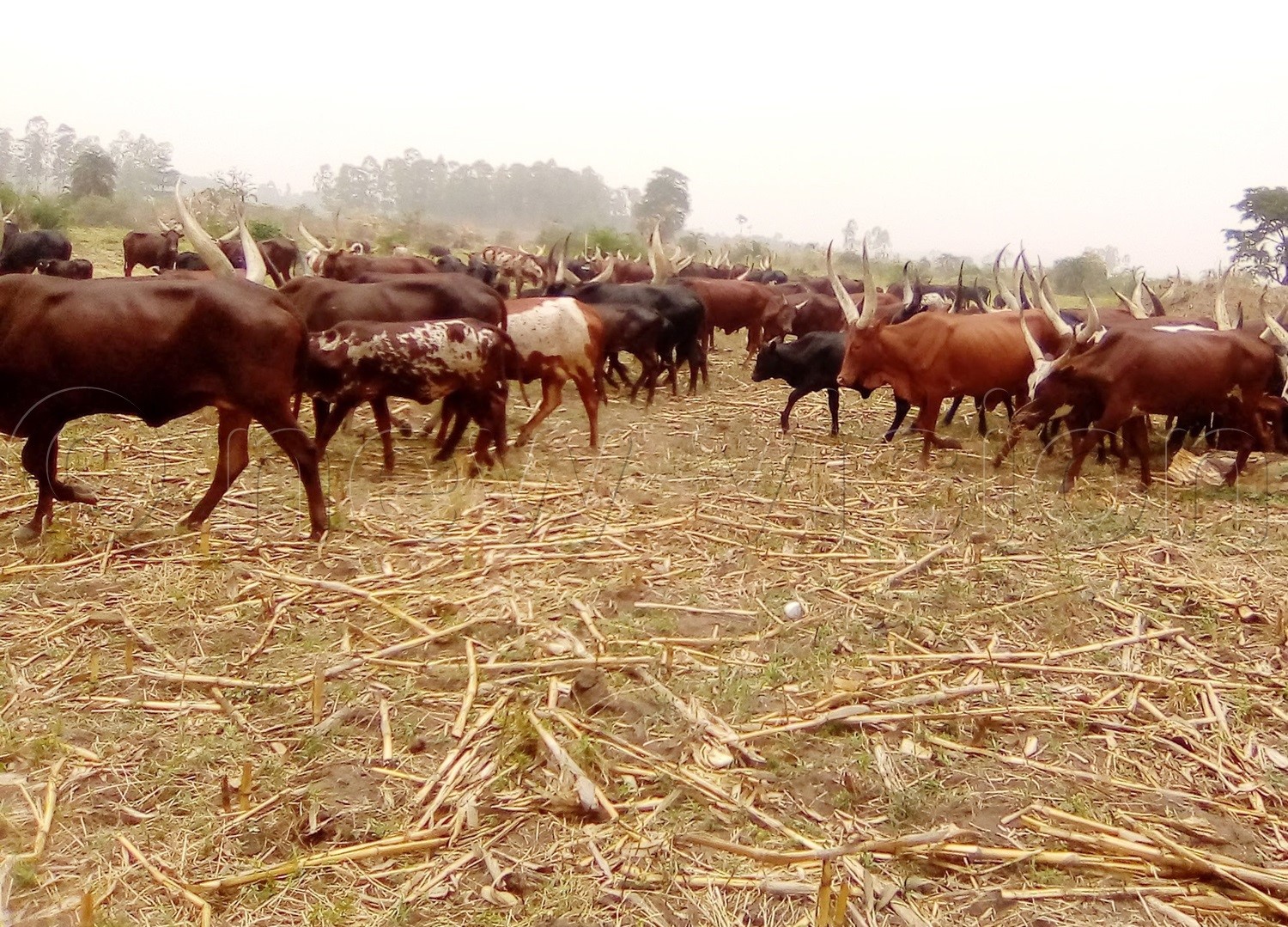 Dairy farmers in Ankole Sub-region are optimistic that the anti-tick vaccine launched by the government will solve their problem of tick resistance to acaricides.
For the last 10 years, dairy farmers across the country have decried tick resistance to acaricides, which has been ravaging the livestock sector.
Mr Emmanuel Kyeishe, a resident of Rushere in Kiruhura District and dairy farmer with more than 100 head of cattle, says dairy farmers in the cattle corridor have battled the problem of tick resistance for a long time.
"The issue of ticks has been rampant in the cattle corridor to the extent of losing our cows. We spend a lot on treating them because of ticks since they infect animals with several diseases,"  he said.
Mr Kyeishe said he loses at least two cows every month to tick-borne diseases like East Coast Fever and heart water.
"I have lost 180 cows in the last five years due to ticks and tick-borne diseases. If they do not die, they get blind and some lose their skin. But if we get a vaccine, it will have saved us a lot," he said.
Mr Kyeishe added that he has resorted to mixing agrochemicals with acaricides since the available ones on the market are failing.
Mr Jackson Bells Katongole, a dairy farmer in Kashari, Mbarara District, said if the government's move to have anti-tick vaccine is successful, quality of dairy products would improve.
"A farmer loses at least two to five cows every month and we have resorted to using different concoctions from Tanzania, Rwanda and Kenya because the problem of ticks has made us helpless," he said.
He added: "We had reached the point of mixing pesticides with acaricides because of tick resistance and in the process our cows have gone blind, lost skin and others died."
Mr Katongole further said each cow that dies is valued at around Shs2.5 million, which means that a farmer loses Shs5 million every month.
The Mbarara City Veterinary Officer, Dr Andrew Akashaba, said in Mbarara alone, there are about 60,000 head of cattle, mostly exotic breeds which are prone to ticks.
"Most of the exotic breeds of cattle are at a high risk of acquiring ticks and tick borne diseases, which are a major hindrance to livestock development in the cattle corridor," he said.
Mr Akashaba added that between 2,000 and 3,000 cows die annually in Mbarara alone due to tick-related diseases.
While launching the final clinical trial of anti-tick vaccine manufactured by National Agriculture Research Organisation at Mbarara Zardi on Thursday, the deputy director general and research coordinator, Dr Yona Baguma, assured the farmers that once the vaccine is approved, they will be spraying their cattle against ticks twice in six months as opposed to twice a week.
Original source: Monitor
Farmers fail to access farm inputs on Ministry e-platform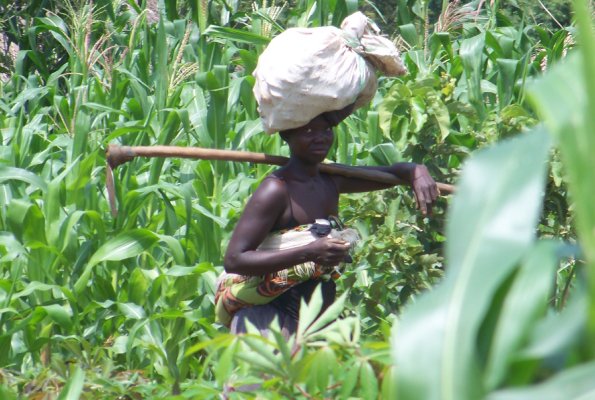 About 3,640 model farmers in Nebbi District, who were registered under the Agricultural Cluster Development Programme (ACDP) to access agricultural inputs on E-voucher, are stuck after failure of the system.
The farmers say the system has affected their planting patterns.
The Ministry of Agriculture and Animal Husbandry under the Agriculture cluster Development Programme (ACDP) introduced the e-voucher system five years ago to enable farmers access agricultural inputs electronically.
Farmers on alert as new banana virus hits Western Uganda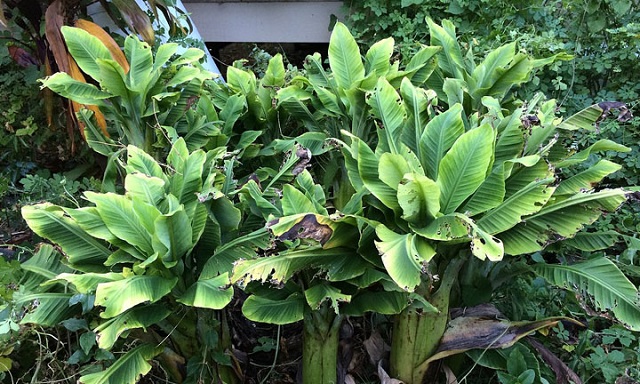 Farmers should stop getting banana plantlets from districts in Western and North-West Uganda to stop the spread of the Banana Bunchy Top Virus (BBTV) disease, Hebert Musiimenta, the Principal Agricultural Inspector in the Ministry of Agriculture Animal Industry and Fisheries-MAAIF has advised.
The Banana Bunchy Top Virus was first observed in the western Uganda districts in late 2020. In July this year, the ministry raised a red flag when the disease caused havoc on banana plantations in West Nile, Rwenzori and Tooro regions.
An infected plant presents with severe stunting, narrow leaves, chlorotic leaf margins, and dark green streaks on petioles and midribs. The affected plant also shows a rosette-like or bunchy and choked appearance. Diseased plants rarely produce fruit and when they do, the fruit is stunted and twisted.
The disease is spread by aphids and the planting of affected tubers.
The disease has the capacity to wipe out banana gardens within 3 to 5 years unless farmers practice the control measures such as the proper destruction of affected stems, control of aphids, and planting clean materials.
Hebert Musiimenta, Principal Agricultural Inspector in the Ministry of Agriculture Animal Industry and Fisheries (MAAIF), says to contain the spread of the disease, farmers should stop getting banana planting materials from Nebbi, Zombo, Arua, Maracha, and Koboko districts in North-West Uganda and Bunyangabu, Kasese, Kabarore, and Bundibugyo districts in Western Uganda.
He also advises the farmers to be cautious about planting materials from Kisoro, Kabale, Ntungamo, and Isingiro districts since they are near the border.  The disease is suspected to have spread to Uganda from the neighboring Democratic Republic of Congo (DRC) and Rwanda. Musiimenta advised farmers in an interview with URN that if they are to pick planting materials, they should first consult agriculture officers in their areas to recommend safe planting materials.
Musimenta revealed that a team of officials from the Ministry of Agriculture, Animal Industries, and Fisheries is investigating the prevalence of the virus in Kigezi region specifically districts neighboring Rwanda and DR Congo.
He says the disease has the capacity to wipe out banana gardens within 3 to 5 years unless farmers practice the control measures such as the proper destruction of affected stems, control of aphids, and planting clean materials.
Original Source: URN via The independent