Kiryandongo land evictions force children out of school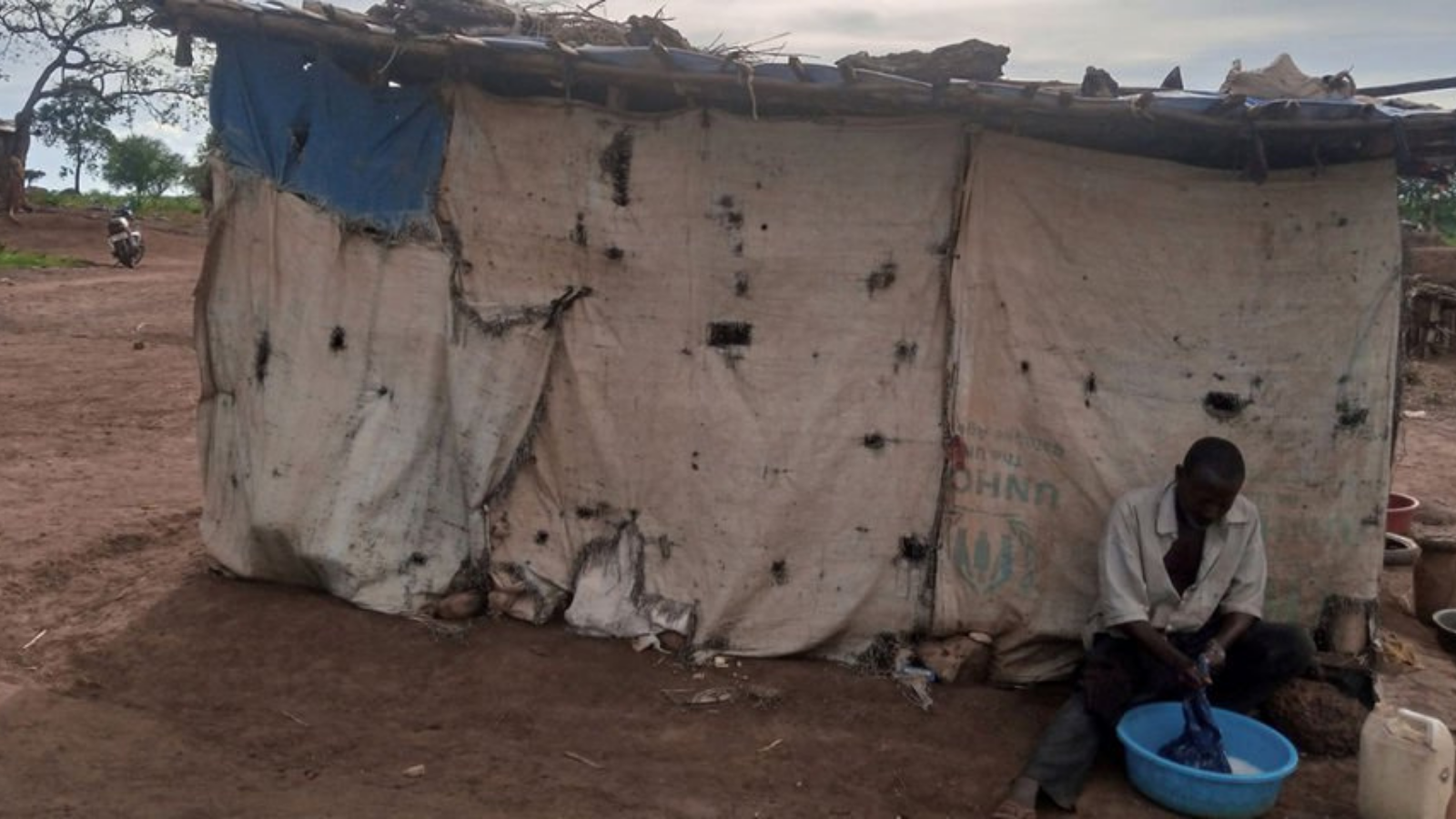 Hundreds of children have dropped out of school after the demolition of community schools established in disputed land in Kiryandongo District.
Some of the schools have been rendered non-functional.
While the children have been home since 2019, their parents are now trapped in the middle of gardens belonging to three multi-national companies – Agilis Partners, Kiryandongo Sugar Ltd and Great Season SMC Ltd – who have allegedly evicted people from the disputed land.
The ongoing disputes are happening on abandoned national ranches, which have for long been settled and farmed by people, who came to the area fleeing from war and natural calamities in neighbouring areas.
The local population claim they are being displaced without notice. As a result, it has caused untold suffering to more than 35,000 families residing in the disputed territory, which measures approximately 9,300 acres.
The evictees now live in makeshift structures at dozens of camps.
However, the former Kiryandongo Resident District Commissioner (RDC), Mr Peter Debele, said: "Encroachers took advantage of the land and settled on the vast fertile ranches''.
"They went there on their own. So, the government has come out and allocated the land for serious farming activities," he told this newspaper in February 2020.
But our investigation established that a lot has since changed. For instance, many children affected by the dispute are no longer going to school as their parents wallow in abject poverty. Majority of the evictees cannot afford two meals a day or send their children to schools.
On Monday,  we visited Spark Settlement Camp to examine the plight of out-of-school children. Ms Evelyne Nabokonde, 36, said her eldest son, Sam Majaki, dropped out of school in 2018.
The 15-year-old was among 450 pupils schooling at Alokolum Community School before the unending evictions that have left the Catholic-founded school deserted.
"The school was closed when Majaki was in Primary Three because of the eviction. Right now, all the children who were studying there are no longer going to school," the mother-of-five says.
Some 27 million children are out of school in conflict zones, according to a September 18, 2017 United Nations International Children's Emergency Fund report. Focusing on the importance of education for children who have been forced from their homes by conflict and disasters, the report notes that failure to provide learning opportunities for uprooted children has profound consequences for individuals and nations.
Residents and human rights activists say tractors started pulling down schools, churches, banana plantations and homes in the disputed Kiryandongo land in 2019.  They say the evictions were carried out by people who didn't have a court order.
By February 2020, 14 primary schools, 20 churches and eight private health units had already been demolished by the investors, according to residents.
Mr Joseph Walekula, the secretary of the affected community, says during the time of evictions, people shifted to safe places in the neighbourhood.
"So, they had constructed temporary structures, but wildfire came and burnt the settlements. Children lost their lives when their mothers and fathers had gone to look for food," he says, adding that basic needs are no longer being provided to the evictees by government or humanitarian organisations.
Mr Benon Beryaija, the area land rights defender, says they have been negatively impacted by the projects.
Agilis Partners is engaged in growing simsim (sesame), maize, sunflower, and soybean. Kiryandongo Sugar Ltd is planting and producing sugar and Great Season is growing coffee.
"Some of us are trapped in the middle of their gardens, we don't have anywhere to go. We don't have where to farm, all our land was grabbed by the companies. We don't have food and water because our boreholes were destroyed," Mr Beryaija says.
"But because of unending evictions, we ran to court seeking justice to regain our land. We are very happy that the High Court in Masindi fixed all cases and the hearing of the first group will be on April 20," he adds.
Mr Wilson Tugume, the chairperson of Kiryandongo Sub-county, said many people have suffered as a result of the unending evictions.
"They evicted people in Ranch 23, 28, 29, and 30. They demolished my house and my mother's house. They are pretending to have compensated people and yet they have not," he says.
Mr Linos Ngompek, the Member of Parliament for Kibanda North, said they have issues with Ranch 21 and 22 that was sold to Agilis Partners.
"When they (investors) came in 2017, they hurriedly paid those who had settled on the land with little compensation rate, other locals went to court," he said.
Mr Geoffrey Wokulira, the country director of Witness Radio, a non-governmental organisation, said: "We went to court to seek justice for the affected people. Even when the matter is in court, the companies are using forceful means to evict people".
However, Mr Wycliffe Birungi, a lawyer for Great Season, earlier said they followed "the right procedures" in acquiring their two-square mile farmland.
"For us, we acquired land from people. The acquisition was done two years back and we have been already in business. It is a fully-pledged commercial farm venture, but we have neighbours – there is a big farm called Agilis, there is also some other big farm," he said in 2020.
The spokesperson of Agilis Partners, Mr Emmanuel Onyango, dismissed the allegations of unending forceful evictions as baseless.
"I don't know why people accuse us of evictions, yet we still have people residing on Ranch 20 and 21. For a company that is providing agronomic support to farmers and employing hundreds of locals, this is really sad," he said yesterday.
Original Source: Daily Monitor
35,000 evicted residents in Kiryandongo district face starvation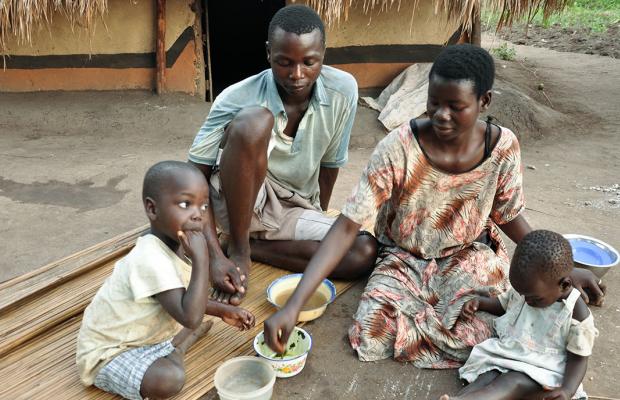 More than 35,000 people who were evicted from their land in Kiryandongo district are on the verge of starvation.
The victims mainly women, children, and the elderly from ten villages were evicted in 2020 from their land measuring approximately 9,300 acres. The residents have been feuding with three companies who are also claiming ownership of the land and are alleged to have fraudulently acquired land titles.
The companies are Kiryandongo Sugar Limited, Agilis Partners Limited, and Great seasons SMC limited. They have set up various investments on the land including sugarcane growing, soya beans, sunflower, maize, and coffee farming respectively.
The residents who had been settling on the land for generations have since dragged the three companies to Masindi High Court for illegal eviction.
Harriet Mbabazi, 60, who has settled on the land since her childhood says that life has not been the same. She says her family now depends on one meal a day and sometimes sleeps on an empty stomach. She wants the government to compel the companies to compensate them for the damages caused.
Joseph Walekula, 50 says the investors have blocked them from planting crops on the land. He adds that access to water, schools, and health services has equally become difficult to access.
Peninah Kansiime, a mother of 7 says women are struggling to fend for their families. She says all her children have been forced to drop out of school since she doesn't have money to pay school fees.
Pascal Bataringaya, 60 says her semi-permanent house was demolished and his crops destroyed during the eviction.
Wilson Tugume, the Kiryandongo sub county LC3 chairperson says the current situation is beyond their control. He has however faulted some district leaders and some members of the district security committee for allegedly conniving with the investors to forcefully grab land and evict people.
Patrick Manyuru, the Muntunda sub county LC3 chairperson wants the government to intervene and save the lives of the people.
Emmanuel Onyango, the Public Relations Officer for Agilis Partners says they genuinely acquired the land and gave people enough time to vacate in vain.
Geoffrey Wokulira Ssebaggala, the Country Director of Witness Radio says it is unfortunate that the people were evicted without being compensated by the companies.
Original Source: Uganda Radio Network(URN) Via The Independent
Signs of harmful projects with financing from development institutions are spotted in Uganda…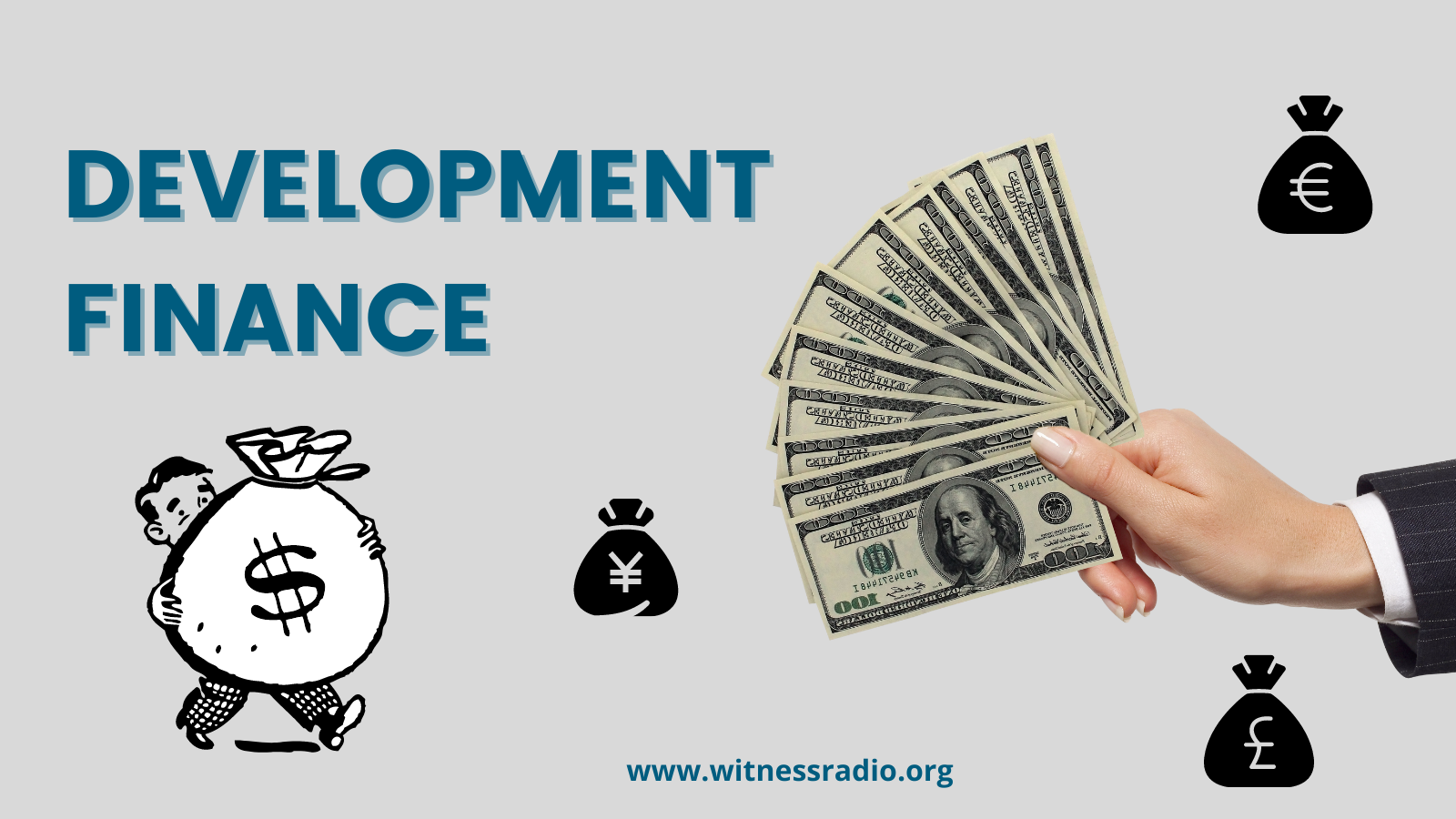 By Witness Radio Team.
The growth of a country is discerned by great leaders and innovators who see opportunities out of darkness and transform their areas from nothing to success. Those are great leaders whose interest is to see the developments in their countries and the well-being of their citizens.
Every single day, countries all over the world receive investors that acquire loans, grants, and donations to implement mega projects that are seemingly expected to develop host countries. countries and investors borrowing the money Often, countries and investors portray how these projects improve the livelihood of the browbeaten, au contraire, they have left many broken families, poor-dirty homesteads, and shattered dreams.
Uganda is one of those countries, whose citizens have paid a price for reckless or unsupervised and profit-led international investment. In a bid to implement its industrial policy, the country has welcomed both foreign and local investors with interests in the fields of extraction, industrial agriculture, carbon credit tree plantation, mining, infrastructural projects, and many others.
It has received billions of dollars from different financiers including commercial banks, Pension Funds, and International Development Finance Banks or institutions, among others. For instance, the World Bank has invested more than 20 Billion Dollars since 1963 and currently
Every project comes with its own chilling story. More often their stories are unheard by the World. Witness Radio – Uganda surveyed some projects in Uganda. This study revealed agony, illegal evictions, abject poverty, environmental degradation, and loss of life among others, as some of the consequences suffered by the would-be beneficiaries of these international funded projects across the country.
In the capital of Uganda, Kampala, over 1750 families were forcefully evicted from a city suburb, Naguru, for Naguru- Nakawa housing estates.  11 years down the road the project that was highly hyped is to take off on the grabbed land. Pleas from the victims of the eviction to regain their land have all fallen on deaf ears.
About 80km away from Kampala is the island district of Kalangala surrounded by the World's second-largest lake, Victoria, and known for palm growing. When the palm-oil project was introduced to residents they were given the impression that it would improve their livelihoods and create job opportunities.  Instead, it has dumped thousands into poverty after their land was grabbed by BIDCO, a Wilmer international-funded project. People lost land and now work on plantations as casual laborers. The neighboring communities are accusing BIDCO workers of sexual and gender-based violence.
In the South-Western District of Kiryandongo, multinational companies including Agilis Partners Limited, Kiryandongo Sugar Limited, and Great Seasons SMC Limited with funding from The United States Agency for International Development (USAID), The Department for International Development (DFID) of the United Kingdom, and Common Fund for Commodities among other financiers are forcefully evicting more than 35,000 people. The eviction has been on since 2017.
Workers that worked on a World Bank Project in Soroti, in the far east of the country, are accused of sexually harassing minors. Several young girls were defiled and left pregnant. Despite the government being aware of this none of the pedophiles have been brought to book, the World Bank-funded project in the Eastern Town of Soroti left several underage girls defiled and impregnated.
In late 2020, residents of Kawaala zone II woke up to the hail of armed men and graders evicting and destroying their properties to implement a multimillion-dollar project funded by the World Bank. The project is being implemented by the Kampala Capital city Authority (KCCA) on behalf of the government of Uganda.
The above-listed and other projects, on the other hand, continue to perpetuate violence and judicial harassment against leaders of Project Affected Persons (PAPs) and community land and environmental rights defenders because of their work that resists illegal evictions and destruction of the environment among others.
Although project implementers such as government entities accuse local communities of occupying land targeted for projects illegally, in most cases victim communities have rights over these pieces of land because their settlement on the same land can be traced to have happened generations ago.
No matter how people are negatively impacted being by these harmful projects, financiers continue to release more money to the government and investors. The banks aim at profit margins other than the livelihoods of the people. In Bulebi village, Mbazi parish, Mpunge Sub County in Mukono district, Akon's futuristic city is about to lead to the eviction of over 1000 residents whose entire lives have been built on their land.
In April last year, American rapper Aliaune Damala Badara well known for his stage name AKON visited Uganda in search of land for constructing the city. On the same business trip, he met President Museveni Yoweri Kaguta and expressed his interest in building a futuristic city with its currency. The president ordered the Ministry of Lands, housing, and urban development to look out for free land for his city.
However, on 7th Jan 2022, the Uganda Land Commission showed the Minister for Lands, Housing, and Urban Development "Hon Judith Nabakooba" land that was proposed for the Akon city. According to the Uganda land commission, the land is Freehold Volume 53 Folio 9 measuring I square mile.
This has sparked outrage amongst the affected as they were never consulted or consented to allow the project in their community. According to community members that Witness Radio interviewed, they said they heard the distressing news of Akon city through the Media.
The community said no official from the ministry has ever approached them about their land giveaway. "Our country is full of land evictions and evictors begin in that way. There has been no official coming on the ground to officially inform us about the project and neither have we heard any official communication of compensation." Obori said.
Residing in the attractive village surrounded by freshwaters, the community asserts this has been the source of livelihood and advised the government to get alternative land for the City.
Controversies surrounding the land giveaway and ownership of the area still exist. A section of residents have protested and vowed not to surrender their land for the City. They claim to have acquired freehold titles from the Mukono lands board.
Breaking: over 350,000 acres of land were grabbed during Witness Radio – Uganda's seven months ban.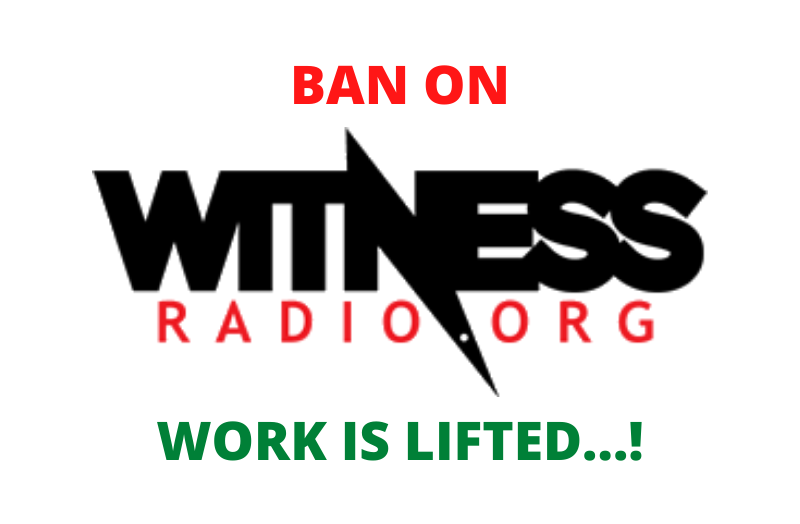 By Witness Radio Team.
As the onslaught on civil society heightens, its space continues to shrink which has bearing on the services they render to the communities. Witness Radio, was among the 54 organizations suspended by Uganda's National Bureau for Nongovernmental Organizations on August 20th, 2021. The actions are amongst the recent forms of attack on civil societies in Uganda. Other numerous attacks include arrests of rights activists, harassment, tortures, and office- break-ins at night by security operatives who move away with valuables.
The effects of this suspension were felt by communities facing land grabs across the country. For seven months while the organization was suspended, over 300,000 people were evicted from their land and couldn't access specialized and prompt legal assistance.
Witness Radio Uganda, globally known for its campaign against community land-grabs couldn't assist these victims of land grab since it risked facing further sanctions from the Bureau in case it intervened. However, last week, there was some relief, when Uganda's National Bureau for NGOs lifted suspension and certified its operation.
According to Mrs. Bulyerali Joan, the Head Legal at Witness Radio – Uganda, the organization conducted a review of the evictions that happened during the suspension. With information and assistance from some lawyers, local journalists, and community land and environmental rights defenders across the country, the evictions watchdog was able to document cases of hundreds of thousands of Ugandans that were either forcefully evicted or received threats of evictions while in its limbo.
The ban imposed on Witness Radio coupled with the disruptive impacts of COVID- 19 resulted in the surge of eviction cases, especially in areas where the organization had a presence. Throughout the ban, without access to swift and prompt legal support, the communities resorted to sharing with the world their ordeal.
She further noted that the evictions were conducted in disregard of the law on evictions. "I was shocked to see powerful people and companies take advantage of our suspension to escalate the evictions of vulnerable communities that received our assistance. The evictions did not comply with the land eviction practice directives. None of them was preceded by legal court orders."  She noted.
According to the Land Eviction directives, issued by the former Chief Justice of Uganda, Bart Katureebe, evictions shall be preceded by valid court order, properly identifying the persons taking part in the eviction, and upon presentation of formal authorizations. The police and local authority of the area shall be notified and shall be present to witness the evictions, among others.
Based on the data gathered by the team, various communities across the country were left dispossessed by land grabbers without any form of assistance. Others have received threatening messages with intentions of dispossessing them off their land.
During the period under review, over 300,000 people across the country are believed to have been threatened with evictions, while 350,000 acres of land were either grabbed or on verge of being grabbed.
"However much, we gathered this information, we expect the cases to be higher because some evictions go unreported either due to the remoteness of the areas or other related factors." One of the collaborators observed.
The evictions were extremely violent.  They were characterized by kidnaps, arrests and detentions, torture that often-caused unexpected grief to the communities.
Among the most affected districts include Kyankwanzi, Mubende, Kassanda, Hoima, Buikwe, Wakiso, Kikuube, and Bulambuli districts.
In some of the mentioned districts, the Lands, Housing, and Urban Development Minister toured and halted the evictions but the evictors continued unabated.
Mr. Kimazi Experito, a journalist based in Mubende, attributed the rise of evictions to the organization's suspension which denied the evictions-affected communities access to specialized legal assistance.
He said Witness Radio has offered support to over 20 land-grab-affected communities in Mubende with legal support. "Witness radio is a game-changer that brought back lives of evicted communities to normal," he lauded.
"Mubende is one of the fastest-growing areas because of gold and other minerals as well as factors related to fertile soils. Currently, it is one of the hotspots of evictions. Opportunists used this chance to grab land from people with full attention. Without the defenders, it's often hard for people to get justice since local people are not much informed about land laws." Kimazi explained.
Engineered by powerful people in public offices, multinational companies, and politicians using state machinery including the army and national police, forced evictions to continue to affect food sovereignty and threaten the role of indigenous communities to protect the environment.
During the same period, President Yoweri Museveni stopped any eviction without the approval of the Resident District Commissioners. However, legal experts warned that the move is to usurp the powers of the Judiciary. In a statement signed by Pheona Nabasa Wall, the Uganda Law Society President noted that the directive undermined the role and independence of courts in handling eviction matters.
That notwithstanding, "Occasionally, the residents are not given any opportunity to negotiate with the landlords. Even when the government obliges to pay landowners, neither does the government nor the evictor compensate for the damaged property. During evictions, properties that were made for their life end up being destroyed in seconds which causes lifetime misery." Paul Kasoozi, a community land rights defender stated.
With different tactics aimed at alienating the poor from their land, it has been established that the police and the army continued to play a huge role in the largest forms of violent evictions through torture, arbitrary arrests, and detention and instilling fear and pressurizing the local communities to vacate their land on orders of the evictors.
Many of those community members who oppose land evictions end up being kidnapped, tortured, or arrested and detained to silence the community. It takes support from an organization defending communities' land rights to intervene for such communities to get justice.
Days before the lifting of the suspension imposed on Witness Radio, communities neighboring the Katta Barracks in Bulambuli district, were violently evicted by the Uganda People's Defense Forces under the alleged command of Lieutenant Colonel Mukiibi Julius without offering alternative resettlement.