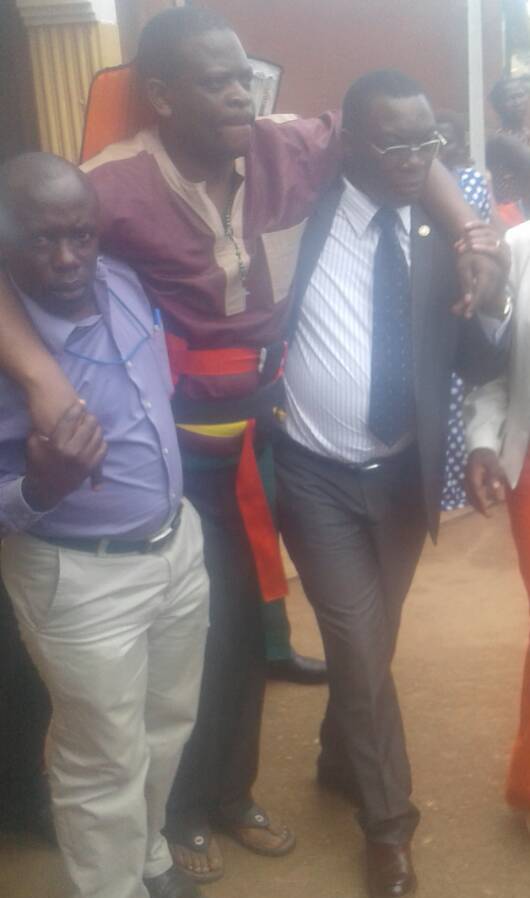 Lugazi chief magistrate George Obongo has remanded  the former member of Parliament of Buikwe South Dr. Lulume Bayiga to Luzira Prison hospital after he was charged of organizing unlawful assembly of health camp.
Lulume who was brutally arrested was seriously beaten and injured by police officers who are said to have broken his legs.
He was brought to Lugazi Chief Magistrate court in a small police vehicle from which he was carried out into the court room in pain.
During this process police cordoned off the entire court and very few people were accepted to have access to it.
When residents saw Lulume being lifted from the vehicle and he could not walk they tried to force themselves into court premises to attack the police officer who the suspect to have injured him.
Grade I magistrate George Obongo denied bail to Lulume saying that his sureties lacked some documents and he decided to remand him to Luzira prison though he was in poor condition.