Sigh of relief as Red Pepper Journalists are released on bail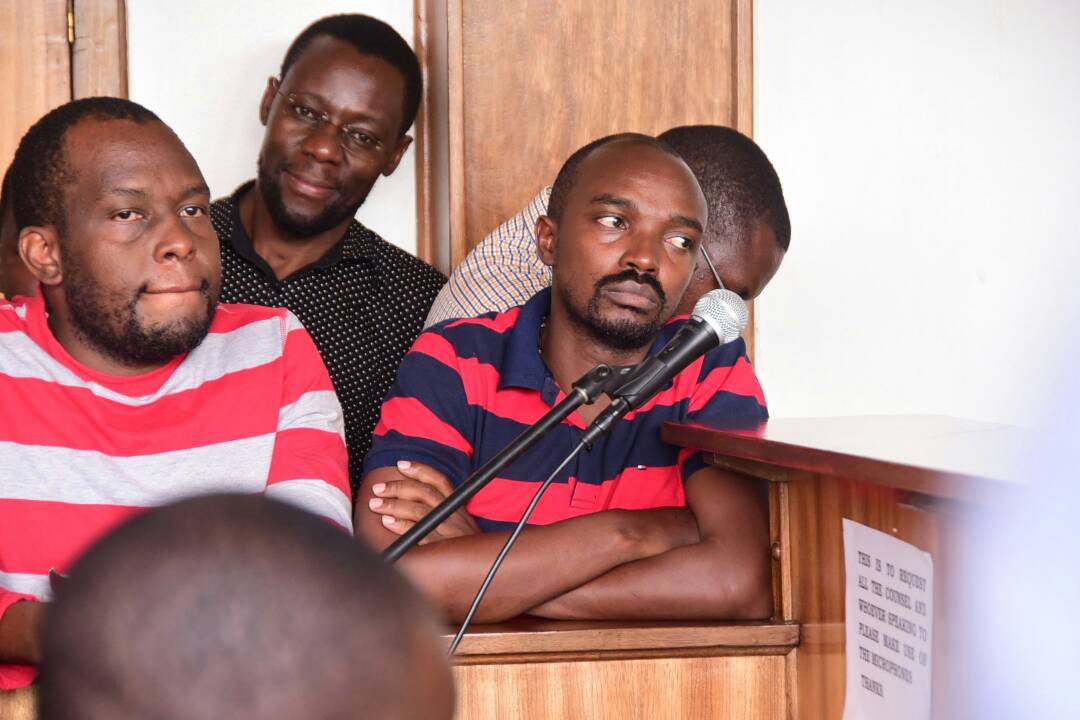 By Robert Ssempala
Kampala- The Red Pepper Journalists have been released this afternoon on bail.
In the morning, the journalists appeared in court for their trial today but the absence of the trial Magistrate James Eremye Mawanda who is reportedly attending a workshop in Entebbe  created  uncertainty for their bail application to be heard.
But when the session resumed in the afternoon, Grade 1 Magistrate Kagoda Samuel, granted the Journalists bail.
The Red Pepper journalists have been in detention since last month with their publication premises closed down by the State.
Read More Info
CCEDU: Shs 868 billion for 2021 elections is costly for Uganda's struggling economy
This Week, the Electoral Commission released the 2021 road map for the elections with an increment of the budget from Shs 500 billion in 2016 to Shs 868 billion for the next election.
But the Citizens' Coalition for Electoral Democracy in Uganda (CCEDU) Coordinator, Crispin Kaheru, said the plan stands on shaky ground because the necessary legal reforms that are supposed to support the implementation of the plan as proposed by the Supreme Court and other stakeholders are not yet in place.
He added that this means even with a good plan, this may continue to create lowering confidence in elections, more electoral malpractices and election petitions because the legal and administrative leakages that were there in the past, may still continue unabated.
---
"This plan is quite costly – Shs 868 billion compared to about 500 billion shillings in 2016. This is quite a cost especially for a struggling economy."
Africa must unlock the power of its women to save climate change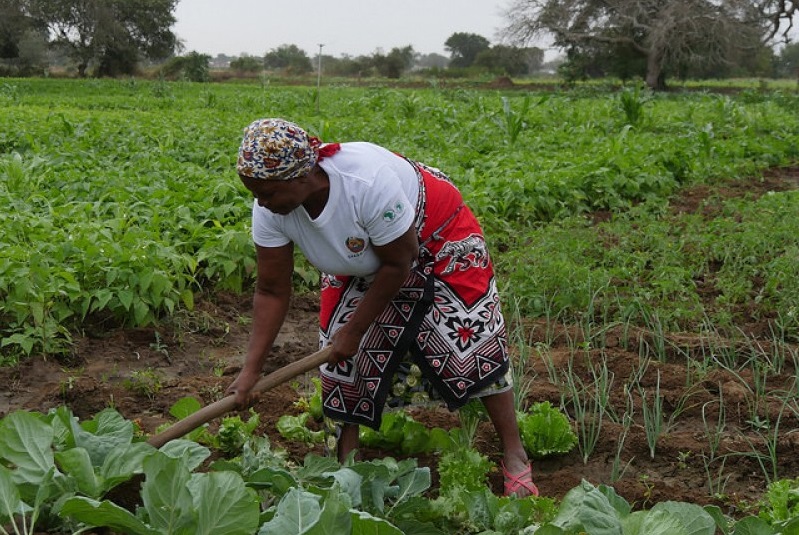 As the African delegates prepare to implement the Paris Agreement on Climate change in Katowice in Poland this week, the leaders have been called to empower the women on climate change.
Research shows that when women are involved in decision making, agreements on the environment are more likely to be ratified and projects around natural resources, such as water, are more likely to succeed.
If given access to education and finance, African women can contribute to finding technological solutions and driving the continent's renewable energy industry too.
Dana Elhassan, Senior Gender Expert at the African Development Bank, said in a press release by APO that: "When you empower women in the context of climate change you empower a family, a community and a country."
There is also strong evidence that women play a vital role in dealing with disasters by mobilising communities, something that will become increasingly important as climate change advances.
---
"You cannot solve a problem with half the team. A lot of the unpaid work that women do, such as collecting firewood and water, and caring for the family, are massively affected by climate change – so we have to make sure adaptation initiatives address their needs, vulnerabilities and potential."
---
Women as agents of change
Studies show that when women are part of decision making, ratification of multilateral agreements on the environment are more likely, adds Mafalda Duarte, head of the $8.3 billion Climate Investment Fund, one of the largest climate financing instruments in the world.
"Discourse is quite tilted to considering women as victims of climate change – but we are agents of change and if we are perceived as such this will make a big difference," says Ms Duarte.
Mao continues to push for Nile Republic
By Our Reporter
Arua-The President General of the Democratic Party Nobert Mao has continued to push for the Nile Republic.
Speaking in Arua, Mao said the people in Northern Uganda were being treated as 'second class' citizens. He said there is lack of good will to develop and distribution of resources equally in the country.
The DP President said there is continue high levels of poverty, where Karamoja region has maintained number one position followed by West Nile, Acholi, Lango and Eastern regions. "We need to unite and talk about equality between the North and the South. I insist that the dream of the Nile Republic must be kept alive. None of us filled application form to be Ugandans.
He added: The British just fenced in here.  We love Uganda but does Uganda love us? Is the money from our tobacco and cotton which build Owen Falls Dam but the electricity we have here cannot even light our bulbs for six hours?