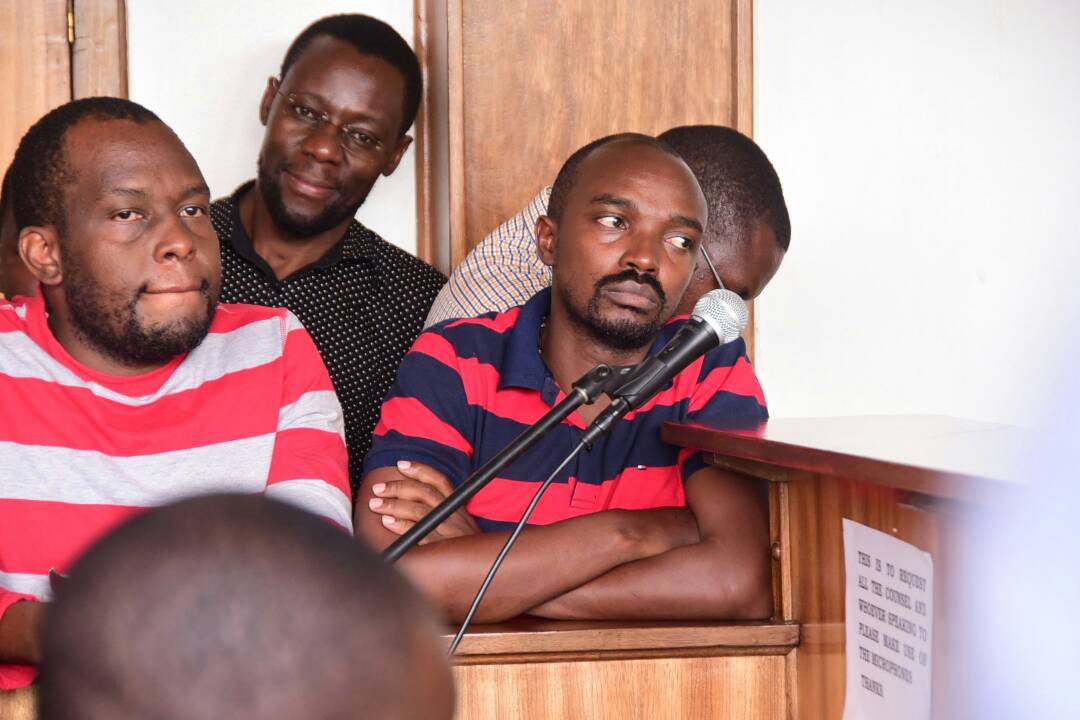 By Robert Ssempala
Kampala- The Red Pepper Journalists have been released this afternoon on bail.
In the morning, the journalists appeared in court for their trial today but the absence of the trial Magistrate James Eremye Mawanda who is reportedly attending a workshop in Entebbe  created  uncertainty for their bail application to be heard.
But when the session resumed in the afternoon, Grade 1 Magistrate Kagoda Samuel, granted the Journalists bail.
The Red Pepper journalists have been in detention since last month with their publication premises closed down by the State.
Read More Info