Journalists under duress: Internet shutdowns in Africa are stifling press freedom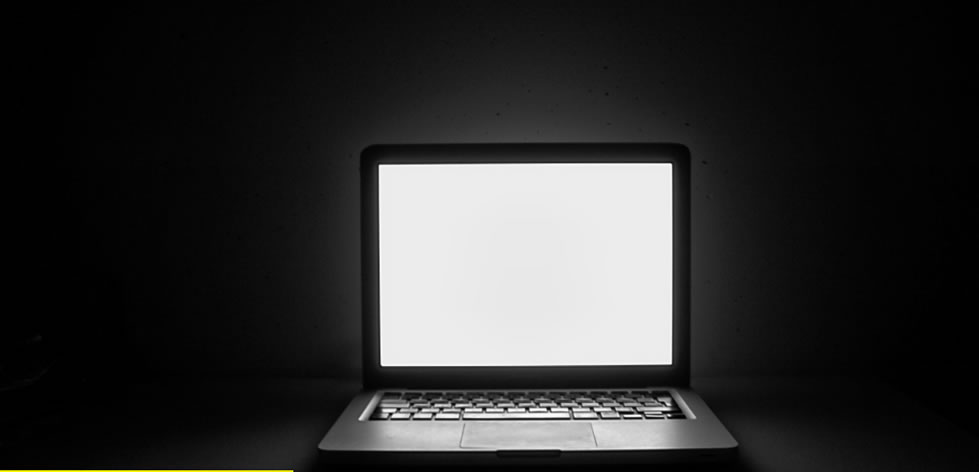 The internet for journalism is now like the air you breathe," said Befeqadu Hailu, an Ethiopian journalist and a member of the Zone 9 blogger collective who was arrested in April 2014 and charged with terrorism. "Without the internet, modern journalism means nothing." Yet, the internet is something that journalists in multiple African countries are often forced to do without.
Between 30 May and 8 June, the Ethiopian government shut down the country's internet service for the third time in the last year. These shutdowns have occurred in the context of an ongoing crackdown on the press by authorities, who are currently keeping nine of the 17 journalists recorded on the Committee to Protect Journalists' (CPJ) 2016 prison census behind bars.
Since the state-run Ethio Telecom holds monopolistic control over both internet and telephone service, the government has the ability to effectively sever its population's communications on a whim.
"We've been through extraordinarily difficult times [during] the ten days of [the] shutdown," Tsedale Lemma, editor-in-chief of the Addis Standard, told CPJ over WhatsApp.
There was a complete digital blackout during the first few days after which broadband became available, said Hulu. But since broadband is largely only available for businesses and organisations, many journalists continued to face major challenges. The frequent clampdown on internet access prevents them from securely communicating with sources or publishing on time.
After the third day of the shutdown, Lemma ran between hotels to find internet access. "This is insecure as you are using the business centres there, which is not a secure connection," Lemma said.
"Internet shutdowns are on the rise. In 2016, the #KeepItOn campaign documented 56 shutdowns worldwide, including in six African nations."
Congo-Brazzaville
On 25 June 2017, Congo-Brazzaville's internet connection was restored after a 15-day shutdown that was reportedly caused by a mysterious fishing boat that damaged the country's submarine cables.
While journalists and analysts inside and outside of Congo-Brazzaville speculated over the truthfulness of a boat's involvement, private mobile companies were able to provide some satellite connection. Nevertheless, journalists remained hampered.
"As long as the internet is not stable, many field, remote reporters or correspondents are facing big problems to send their stories, their work," a Congo-Brazzaville-based journalist told CPJ on condition of anonymity for fear of reprisal.
While online media distributors are effectively blocked from their platforms during internet shutdowns, print and broadcast journalists' investigative capacities also suffer greatly.
Cameroon
For 93 days between January through April 2017, the Cameroonian government with cooperation from private mobile operators cut off internet access in the two western, Anglophone regions of the country.
The government also imposed a suffocating culture of fear through a campaign of arrests and detentions, according to a forthcoming CPJ report on Cameroon's use of anti-state legislation against journalists. Attacks on the press increased dramatically. At least eight journalists were arrested in connection with their journalism (six of them remain in detention in Yaoundé).
Without the internet, reporting on people's daily realities became extremely difficult. The media environment in Cameroon was choked. Fear of reprisal, coupled with the internet shutdown, restricted communication between online and offline regions. Coverage of ongoing abuses was stifled.
"Content [was] sent to the [media] station through road," a Cameroonian broadcast journalist based in the English-speaking regions who requested to remain anonymous for fear of reprisal told CPJ. "We could therefore not relay timely news items from other areas because we had to wait for them two [to] three days after."
With such limited information, speculation reigned supreme, the journalist said.
Secure communications
As governments improve their surveillance tactics, journalists are forced to use a small number of internet-based communication platforms in pursuit of private conversation.
"You pick up your phone to make that call, and you know your phone is tapped, you know there is someone on the other end listening," Lemma told CPJ. "People don't [even] feel safe meeting in person."
"It's no more a secret that many journalists are actually [wiretapped]," a Congolese journalist told CPJ over WhatsApp on condition of anonymity for fear of reprisal. "Also, internet is very important for the journalists' work, since some social media [helps] to bypass [wiretapping] or line monitoring when they need to check or get or publish some facts."
This perspective is supported by a 2011 report, which highlights how "the November 2009 law on electronic communications and the 2010 decree on identification of [telecommunications] subscribers show that the [Congolese] state has seemingly unlimited power to invade the privacy of its citizens in the interest of security … It seems that the state can access personal data under any pretext without the consent of the individual concerned, who can do nothing to stop it from happening."
When journalists are too afraid to speak on regular telecommunication lines for fear that their government will intercept the communication and arrive at their door, encrypted internet-based tools like WhatsApp or Signal offer a practical method of communication and information dissemination.
"Journalists should never feel that their work is putting them or those they communicate with in danger."
In his 2015 piece titled "Surveillance forces journalists to think and act like spies", CPJ's staff technologist Tom Lowenthal explains how important encryption technology is for journalists to connect with sources and write important stories. Without secure communication tools, journalists' ability to communicate privately with sources becomes limited and self-censorship flourishes.
"Internet shutdowns are particularly censorious in areas where fear of reprisal for critical journalism reigns, and unfortunately, this fear exists in many of the African countries that have experienced internet shutdowns," said CPJ's emergencies director María Salazar-Ferro. "Journalists should never feel that their work is putting them or those they communicate with in danger."
Resisting shutdowns
Internet shutdowns are on the rise. In 2016, the #KeepItOn campaign documented 56 shutdowns worldwide, including in six African nations. This is up from 15 documented shutdowns in 2015, according to the same data.
Many of these shutdowns occur during elections and other moments of political tension, when access to information is critical for the public to make informed decisions.
In response, internet freedom advocates have mobilised to compel governments and telecommunications companies to resist shutting off internet access.
In March 2017, the Freedom Online Coalition, which is composed of 30 national governments working to advance internet freedom, expressed deep concern over the "growing trend of intentional state-sponsored disruptions". They also offered a list of five good practices for governments to avoid shutdowns and seize the economic and social growth brought by the internet.
In Ethiopia, for example, a 30-day shutdown cost the government upwards of US$8.5 million, while a separate 15-day shutdown in the Republic of the Congo cost over US$72 million, according to a 2016 Brookings Institute report.
On 10 April 2017, a creative advocacy proposal was put to the African Network Information Centre (AFRINIC), the body that allocates Africa's IP addresses, which are identifiers for computers and other devices that connect to the internet. The proposal called for the denial of new IP addresses for one year to countries that order their internet to be shut down.
Though media reports indicate that the proposal was denied as a result of intense opposition from African governments, AFRINIC subsequently issued a statementcalling for African governments to "renounce the use of internet shutdowns as a policy tool".
Internet advocates are also targeting telecommunications companies and internet service providers in an effort to get them to resist government calls for shutdowns.
On 15 February 2017, nearly a month into Cameroon's internet shutdown, CPJ was among 27 signatories on a letter to three Cameroon telecommunication companies' CEOs, requesting "support in restoring internet access".
A month later, United Nations Special Rapporteur on free expression David Kay's reportto the UN Human Rights Council highlighted the responsibility of private "provider" companies to "ensure that they do not cause, contribute or become complicit in human rights abuses" involved in shutdowns.
"Being able to survive as a journalist in this age without access to the internet – the idea itself is very daunting," Lemma told CPJ. "But beyond the idea, it's everything from losing your security [to] not being able to communicate the way you want."
Respect for press freedom means letting it breathe by enabling journalists to conduct their work. Without internet access journalists cannot publish online, nor can they conduct thorough investigations or talk securely with their sources. To have a free press, African governments need to #KeepItOn.
(Main image: Flickr/Tim Wang)
Moderate rain, dry spells in parts of Uganda expected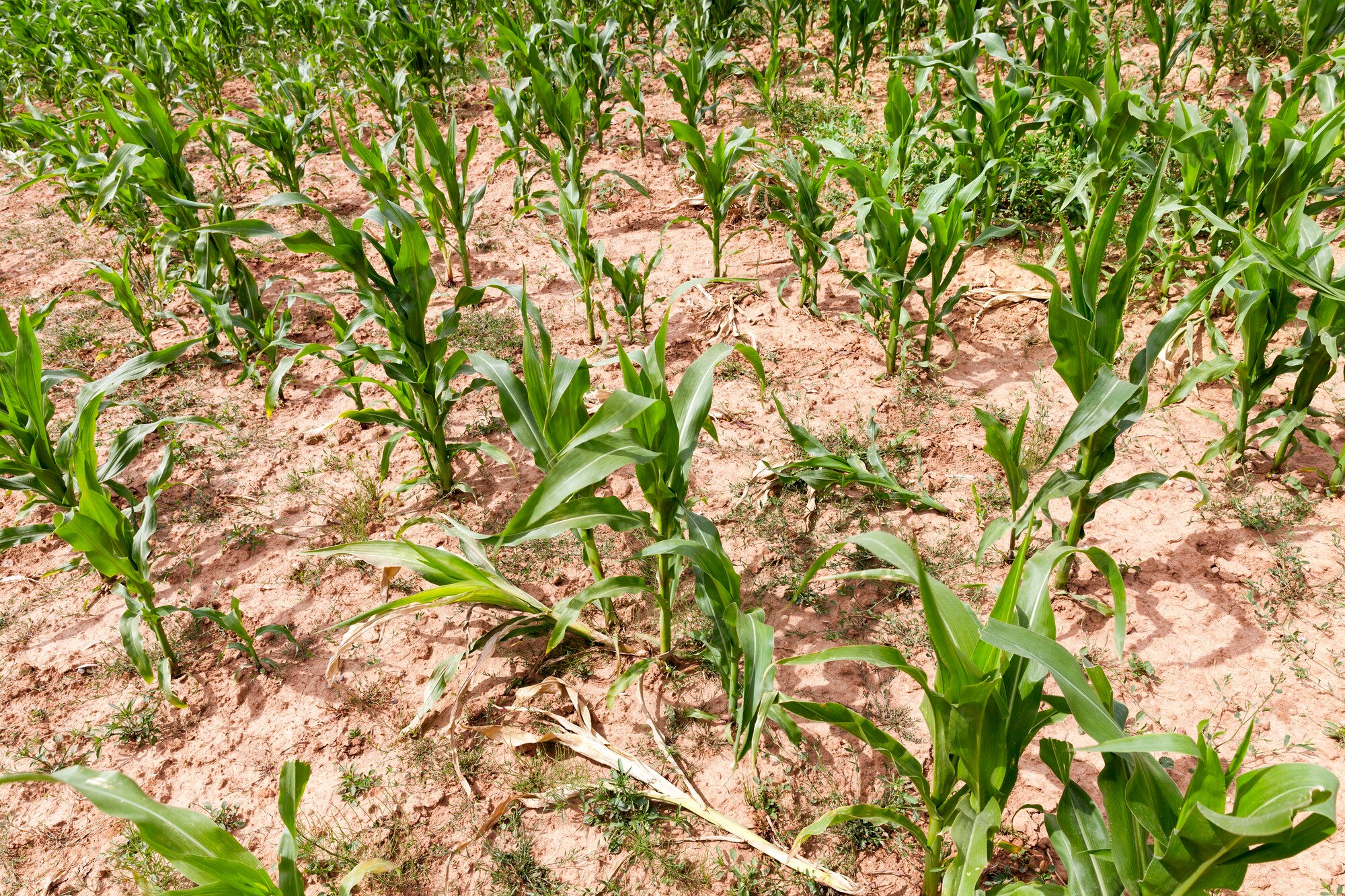 ICPAC has predicted moderate rainfall for this week (September 20-27, 2022) for parts of the Greater Horn of Africa including Uganda.
ICPAC is a Climate Center accredited by the World Meteorological Organization that provides Climate Services to 11 East African Countries.
"Moderate rainfall (50-200mm) expected over western South Sudan, parts of southern Sudan, most parts of Uganda, Rwanda, central Ethiopia, and northern Somalia," ICPAC stated in their weekly forecast for September 20-27, 2022.
ICPAC says one millimetre of rain is equivalent to one litre of rain per square kilometre.
The forecast is also predicting wetter than usual conditions expected over most parts of southern Sudan, northwestern South Sudan, northern Ethiopia, northern Somalia, northern and southern Uganda, and Rwanda.
Drier than usual conditions are predicted over parts of western Uganda, north-eastern South Sudan, central Ethiopia, and isolated parts in central Somalia.
At the same time, light rain is expected over parts of some countries in the Greater Horn of Africa. "Light rainfall (less than 50 mm) expected over southern Sudan, eastern South Sudan, Burundi, coastal Tanzania, central to western and eastern Kenya, central to southern Somalia, Djibouti, Eritrea, and parts of northern and southern Ethiopia," ICPAC stated.
In addition, dry conditions are expected over northern Sudan, parts of northern and eastern Kenya, and most parts of Tanzania.
Original Source: New Vision
Sugarcane farmers abandon fields due to lack of markets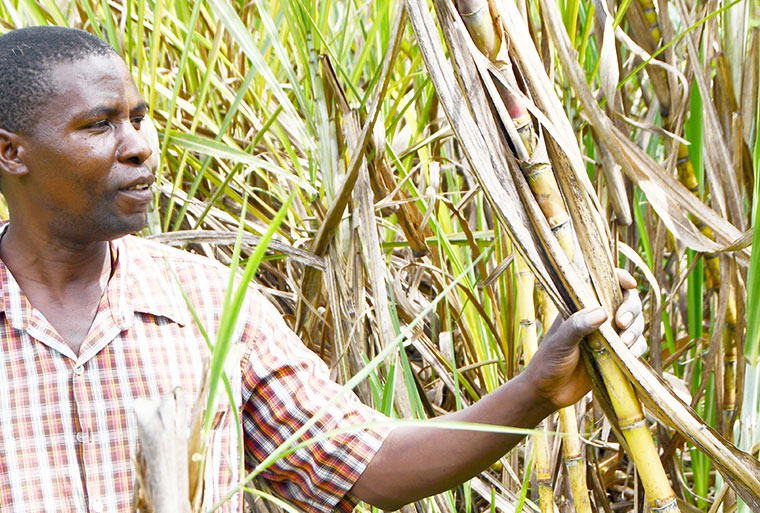 While the sugarcane sector has the potential to empower stakeholders along the value chain, farmers have abandoned their fields for other income-generating activities, writes YUDAYA NANGONZI.
Currently, sugar production has declined amidst increasing demand from consumers and fluctuating prices, with the majority of millers operating below capacity. In a study conducted by the Economic Policy Research Center (EPRC) on the sector, Dr Swaibu Mbowa, the lead researcher, attributed the massive exodus of cane growers to lack of markets and a decline in cane prices while other farmers have already replaced cane with food crops.
The increasing levels of poverty in cane-growing districts have also forced farmers to rethink the crop. In Uganda, about 29,000 farming households engage in cane production with an estimated 640,000 labourers. More households took up the business between 2012 and 2021 with at least 40,000 households, at one point, growing cane between 2005 and 2021.
"By the time we collected data in November-December 2021, this number had declined to about 29,000. This indicates that 28 per cent of out- growers had abandoned cane growing, with the highest attrition rate (33.8%) occurring in the Busoga sub-region," Mbowa said.
This implies that one in every three cane farmers in Busoga has abandoned the business. Currently, Busoga has 20,474 growers while 10,475 stopped growing cane. In the Buganda region, the research shows that there are 4,394 growers and 522 farmers out of the business. In Bunyoro, 367 farmers joined other activities, leaving 3,801 active growers.
Mbowa presented the daunting figures at the recent 10th national Forum on Agriculture and Food Security held at Sheraton hotel in Kampala. The forum was organized by the EPRC in collaboration with Michigan State University and the International Food Policy Research Institute under the auspices of the Food Security Policy Research, Capacity and Influence.
Themed "Revisiting Policy, Institutional and Regulatory Arrangements in Uganda's Sugarcane Sector", the forum intended to stimulate debate on how to strengthen and improve the implementation of the sugarcane policy and regulatory frameworks to foster sustainable transformation in Uganda.
"MILLERS FAILING FARMERS"
Worldwide, sugar factory ownership is a mix between the government and the private sector. For Uganda, ownership is largely private with the government owning a lesser stake in the Atiak Sugar factory after selling its shares in Kinyara Sugar Factory in 2017.
This arrangement, farmers argued, has forced many to collapse as millers suffocate the sector. As of 2020, there were 33 licensed mills, with a combined milling capacity of 71,850 tonnes per day.
However, by December 2021, only 12 mills in the study sub-regions were operational and out-growers sold more cane to mainly established large millers who have disproportionate power over sugarcane price determination.
Mbowa noted that existing millers acquired new licenses in different jurisdictions to forestall other players from establishing milling plants in the same area. This could explain why there are fewer operational mills than those licensed.
The negative free-fall in sugarcane prices worsened the situation. For instance, a tonne of cane that cost Shs 175,000, Shs 162,000, and Shs 135,000 in Buganda, Busoga, and Bunyoro in 2017 has since dropped to Shs 95,282, Shs 92,782, and Shs 97,907 respectively.
Speaking to The Observer on the sidelines of the forum, a cane out-grower and director of the sugarcane value chain at Operation Wealth Creation, Kabakumba Labwoni Masiko, agreed that prices are illogically fixed by millers.
"We may look at millers as competitors in business but it's not the case during price determination. Unlike in the past when millers would negotiate with farmers or their association, today, you find the price fixed on their notice board. Surprisingly, cane is the only crop where prices don't vary much across the country. What does that mean?" Kabakumba asked.
Due to the price inconsistencies, some farmers have been forced to cut the cane for other activities since millers were also taking longer to buy it at fair prices.
"Today, there's scarcity of cane. Millers are looking for cane in vain and that cyclical nature of operation by hurting farmers is catching up with them and the entire sugar sector," she said.
The farmers also faulted millers for infiltrating their organization to ensure that they remain weak and the introduction of cane harvesting permits has created a black market for them, especially in Buganda to the detriment of farmers.
The manager of Kayunga Sugarcane Outgrowers Cooperative Society, Semeo Mugenyi, urged the government to regulate how far millers can go in expanding their nucleus to reduce competition with farmers.
"The primary role of an investor is to give economic opportunities to the local people. If the investor takes half of the supply, then it limits potential farmers on their supply," Mugenyi said, adding that without a sugar mill managed by farmers as promised by President Museveni, cane farmers will continue to be exploited or exit the sector.
RECOMMENDATIONS
The study findings call for urgent discussions among government and sector stakeholders on the future of the sugarcane sector. In particular, the study points to the need for the constitution of the sugar board, as recommended by the Sugar Act 2020 to oversee the sector. Mbowa said the inclusion of out-growers in the cane sector is "the primary means by which it can contribute to increases in rural farm household incomes, food security, and rural employment in cane-growing areas."
To date, the 2010 Sugar Policy and the Sugar Act of 2022 are not operational. David Kiiza, a senior industrial officer at the ministry of Trade, said the government has made strides in organizing the sector but remains constrained by inadequate funds.
"We wrote to stakeholders and they sent us their nominations but the ministry of Finance said it has no money for setting up the board. They [Finance] told us to make a supplementary budget of Shs 2bn [to set up the board] but they have told us to wait. Most likely, the money will be availed in the next financial year," Kiiza said.
He added: "The ministry of Trade has already held a meeting with millers and we plan to schedule one for the out-growers and later meet them all in one meeting to agree how to set up the board as we await funds from the government. By the end of this year, we expect the Act to be reviewed."
In the meantime, Kabakumba urged the traditional big millers to graduate into the production of refined industrial sugar as Uganda has brown sugar in surplus. This would provide the much-needed market for the farmers of sugarcane as well as more employment opportunities for small millers dealing in brown sugar.
Source: The Observer
Ugandan communities battle to benefit from mining on their land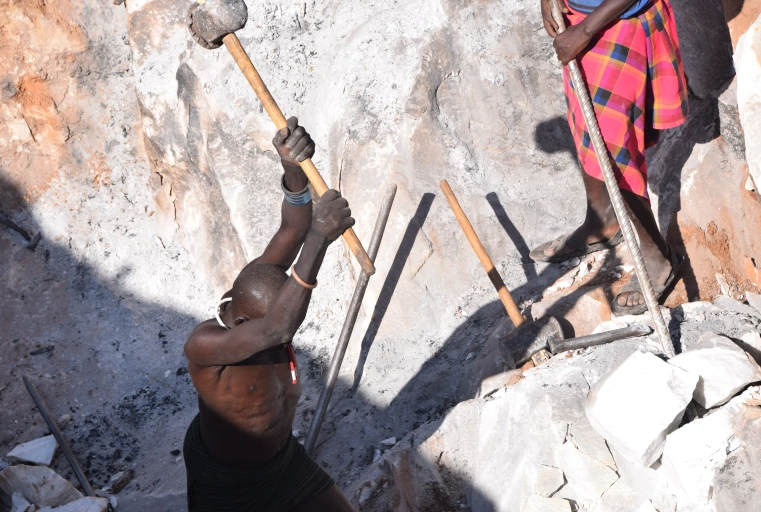 Communities in Karamoja face an uphill task organising to beat international capital and authoritarian politics.
Rupa, Uganda – A handful of artisanal miners stand shirtless in an open pit, breaking boulders that glint white in the sun. Nearby, soldiers stand sullenly at the gate of the Sunbelt Marble Mine and Factory, owned by Chinese businessmen who have sunk $13m into the project.
These are the two faces of the mining rush in the Karamoja region of northeast Uganda: small-scale freelance miners, toiling with basic equipment for scant reward, and a mix of wealthy foreign and local investors protected by the state.
Here in Rupa, a sub-county of Moroto district, the locals have seen companies come and go, buying up land and dividing communities. So in 2017, when they got wind that a Chinese company was coming, they were determined to do things differently: this time, they were going to organise.
It was a pioneering attempt to ensure that local people benefitted from mining, building on customary ownership and exploiting little-used provisions of Ugandan land law.
But the story of how it worked – and how it did not – shows just how hard it is for communities to organise in the face of international capital and authoritarian politics.
Mining rush
Many of the 1.2 million people in Karamoja are cattle-keepers, driving their herds across grasslands managed by clan and custom. The rains are fickle, so negotiating access to pasture involves an element of give-and-take.
But the mining companies that are exploring the region want something solid and immovable: the minerals that lie beneath the soil, including marble, limestone, copper and gold.
In the early 2000s, the army forcefully disarmed the gun-wielding cattle-raiders who once roamed the plains, and speculators rushed in during the ensuing peace.
"The first businesspeople who came were taking over the land," says Simon Nangiro, chairman of the Karamoja Miners Association, which represents small-scale miners in the region. "Companies come with military accompaniments … [They're] negotiating behind the scenes with people who are vulnerable."
According to the mining cadastre, the government has granted full mining leases in Karamoja to four companies – Sunbelt, Tororo Cement, DAO Marble and Mechanized Agro – across 79 square km (31 square miles) of land.
It has also issued licences for exploration to dozens of other local and foreign companies on roughly 4,000 square km (1,544 square miles) and is considering applications on nearly 5,000 square km (1,931 square miles) more.
Documents like leases, licences and land titles are how the modern state speaks – but it is a language foreign to Karamoja, where ownership is rarely written down and only a quarter of people can read.
"Here in Karamoja we have a customary land tenure system," explains John Bosco Logwee, an elder in Rupa and one of the leaders of organising efforts there. "As a result, people [from outside] looked at the land and thought it does not belong to anybody."
In Uganda as a whole, an estimated 80 percent of the land is held customarily although exact figures are hard to come by. The problem of proving who owns what worries everyone from activists, who warn of land grabs, to the World Bank, which wants to spur rural property markets.
Under the 1998 Land Act, communities can create "communal land associations" (CLAs) to defend their collective land rights. More than 600 have been incorporated nationwide, often with World Bank support.
Some of the first to be established were in Karamoja, where 52 were set up in 2012-2013 by a non-governmental organisation, the Uganda Land Alliance. According to Edmond Owor, its former executive director, the CLAs had some early successes in fending off fraudulent investors. But in 2016, the Alliance itself collapsed due to internal governance problems, leaving the fledgling CLAs on their own.
"The creation of a CLA is a very easy process, and that's where the easy work ends," says Simon Longoli, executive director of the Karamoja Development Forum (KDF), a civil society group based in Moroto. "We find it very difficult to trust a piece of paper to ensure the rights of the community over a piece of land."
What people really needed, he thought, was organising and capacity building to assert the rights they had on paper. In short, they needed power.
Community organising
Communities in Rupa had been at the forefront of Karamoja's mining rush. A 2014 report by Human Rights Watch described how two foreign-owned companies had come to the area and started exploration without the consent of the locals.
"International capital has come into Karamoja, it has allied itself with powerful political and military elites at the centre, facilitated by influence peddlers," says David Pulkol, a Rupa indigene who formerly served as a member of parliament, government minister and head of Uganda's external intelligence agency. "Those three are in the same bed, dispossessing the ordinary people of their livelihoods."
So in 2017, the three clans of Rupa sub-county joined their CLAs together to form the Rupa Community Development Trust (RUCODET), taking out the formal title to the land on behalf of 35,000 people.
Longoli and his KDF colleagues arranged training for the trust's leaders in negotiation and other skills. No other community in Karamoja had organised on such a scale to take on mining companies.
The arrival of the Sunbelt mine would give RUCODET its first major test. Under Ugandan law, all minerals belong to the government. But landowners have "surface rights" to the land itself, which have often been trampled by mining companies.
Now, thanks to RUCODET, the Chinese investors would have to negotiate with the community. "It was tough," says Logwee, the elder. "We had no experience before of that kind of thing."
Sunbelt had strong backing from Operation Wealth Creation, a sprawling Ugandan military programme that started out giving seeds to farmers and was now helping build fruit factories, disburse credit and develop the minerals sector.
The programme is led by Salim Saleh, Ugandan President Yoweri Museveni's ubiquitous brother, whom many consider the second-most powerful man in the country. He is a feared general with extensive business interests, who has been accused by UN experts of grabbing resources during the 1998-2003 Congo war – an allegation he has always denied.
As part of the negotiations, a team from RUCODET travelled 400km to Kapeeka, where a Chinese-owned industrial park has been constructed close to Saleh's personal residence. Longoli of KDF says that some leaders in RUCODET and in local government were taking calls from Saleh himself to get an agreement signed.
Major Kiconco Tabaro, a spokesman for Operation Wealth Creation, claims that it was not directly involved in the negotiations but has "a strategic working relationship with all ministries, departments and agencies of government" to "help bring about socioeconomic transformation".
It was hard to say no to a man like Saleh, and the leaders of RUCODET did not. In 2018, they signed away surface rights to 3.3 square km of land to Sunbelt for 21 years, receiving compensation of 1.8 billion shillings ($500,000), they say.
By one yardstick, that was a lot of money. Small-scale miners in Rupa say they get just 100,000 shillings ($28) from traders for filling a 7-tonne truck with stone, a task which takes four people at least a week.
But Sunbelt expects gross revenues of $30m a year, according to the 2021 manifesto of the ruling National Resistance Movement – making the payout to RUCODET equivalent to one week's turnover. A spokesman for Sunbelt declined an interview request for this story.
The leaders of RUCODET used 100 million shillings ($28,000) to set up 94 educational scholarships for schoolchildren and university students. Some of the rest was handed out as cash to community members.
But there was protest from those who felt left out and mutterings that money was misused or even stolen – allegations which Logwee dismisses as "speculation". Three people familiar with the matter told Al Jazeera that the lawyer who advised RUCODET charged 400 million shillings ($110,000) for his services, which included the cost of surveying and titling the land.
Then tragedy struck. The leader of RUCODET was a man called Marjory Dan Apollo Loyomo, a brother of the former spy chief Pulkol. "He was very strong, he was very charismatic, he was very committed," recalls Longoli. He was also the elected chairman of Rupa sub-county, which meant he had to represent his people in disputes.
In 2019, after a decade of peace, the armed cattle-raiders started to make a comeback. Loyomo had disagreed with aspects of the army's handling of the issue.
On December 17 that year, according to the UN Human Rights office, the army called him to a military detach in Rupa. It had impounded cattle after a raid; local people were angry. Loyomo, as sub-county chairman, tried to deliberate with the officers. A soldier shot him dead.
The regional army commander was transferred soon afterwards. His successor, Brigadier General Joseph Balikudembe, says that he cannot comment on the incident due to ongoing proceedings against the soldiers involved.
Nobody that Al Jazeera spoke to wanted to speculate on the reasons for Loyomo's killing, but everyone agreed that it was a devastating setback.
"The loss of a torchbearer, the founder chairman, has been a very big loss for RUCODET," says Logwee, who has succeeded him to the role.
"He was fighting really for his people," argues Joyce Nayor, an activist and Rupa resident who is critical of the trust's current leadership. "Since he died, RUCODET has also died a natural death."
Hardly any local people got jobs in the Sunbelt mine, Al Jazeera heard on two visits to the area with local activists. Some small-scale miners have been allowed to remain in a corner of the land that was allocated to the company, where they break boulders for sale.
They complain that Sunbelt tried to push them into an ever-smaller area and take away the traders who would buy their stone – and that RUCODET has done little to help.
"RUCODET is there in name only," says Isaiah Aleu, a miner.
Choppy waters
Land trusts and CLAs are promising tools for communities to defend their rights, say land campaigners. But there is no consensus about how they should navigate turbulent political waters.
Pulkol is now helping build RUCODET's capacity through the Africa Leadership Institute, a non-governmental organisation he leads. He thinks the best hope for Karamoja is to work with investors and government for shared benefits, rather than to block them altogether.
Longoli, the activist, is not so sure. Often when it comes to minerals, "the best deal is just no deal", he says. "RUCODET, because of pressure from above or pressure from within the institution, was in a hurry to close deals."
Yet he remains hopeful that organisations like RUCODET can be the basis for something better. "These are not perfect but they give a bridge somewhere," he says.
The next test is coming soon.
In Loyoro sub-county of Kaabong district, 100km (62 miles) to the north, a new company called Moroto Ateker Cement is exploring for limestone. Pulkol, representing the local government of Moroto, sits on its board.
The state-owned Uganda Development Corporation has a 45 percent stake in the project. The seven clans of Loyoro have started the process of forming a trust, after the RUCODET model.
Meanwhile, in the bush, surrounded by soldiers and tsetse flies, exploratory drilling machines bore down into their land.
Source: Al Jazeera