Uganda declines on Internet freedoms Global Rankings – 2016 Freedom House Internet report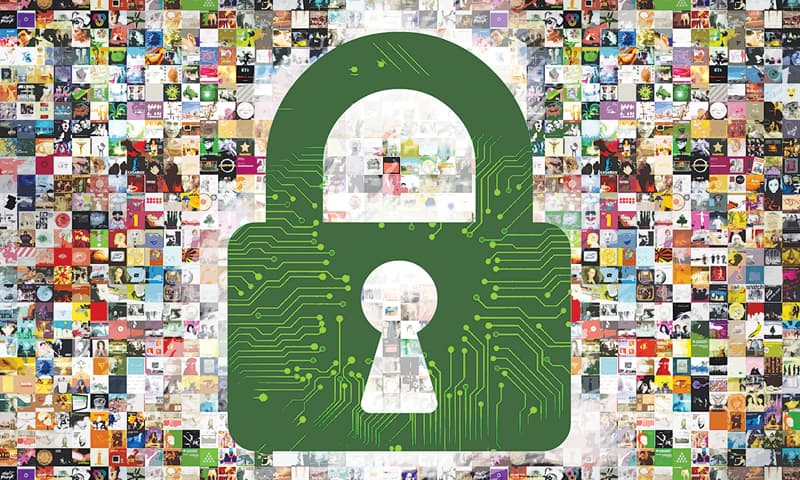 A new report on the freedom on the Net 2006, by Global Freedom House has rated Uganda partly free, though implicating it for the continued plots to put up restrictions on social media and internet-based communication tools.
Uganda which scored -6 on the decline scale is in the same league with at least seven countries scattered around the world.
The other countries that were declined partly free by the report include; Bangladesh, Cambodia, Ecuador, Libya, Brazil, Malasia, and South Korea.
This new report on the internet freedoms, focused on accessibility of popular social media platforms particularly, Facebook, Twitter, WhatsApp, Youtube, telegram, Skype, and instagram.
The report, castigated Uganda for blocking of social-media platforms between February and May2016.
"In Uganda, officials directed internet service providers to block WhatsApp, Facebook, and Twitter for several days during the presidential election period in February 2016 and again in the run-up to the reelected incumbent's inauguration in May," the report observes.
In both instances, the report adds that the "unprecedented blocking worked to silence citizens' discontent with the president's 30-year grip on power and their efforts to report on the ruling party's notorious electoral intimidation tactics."
Users punished for their connections and readership
The report also implicated Uganda on victimization of the social-media users based on their connections and readership.
The report cited the arrest and charging a one Robert Shaka with offensive communication whom the state believed to be Tom Voltaire Okwalinga (TVO).
"A man in Uganda was charged on suspicion of operating the popular Facebook page Tom Voltaire Okwalinga, but he denied being responsible for the page, which frequently accused senior leaders of corruption and incompetence," the report notes.
Restrictions on messaging APPs and internet-based calls
Though Uganda is not mentioned in this particular case, the new report found a new development of instant restrictions often imposed on messaging and calling platforms during times of protests and due to national security concerns.
The report's findings indicate that among all the social media platforms, WhatsApp was the most targeted with 12 out of the 65 countries blocking the entire service or disabling certain features, affecting millions of its one billion users worldwide.
Telegram, Viber, Facebook messenger, LINE, IMO, and Google Hangouts were also regularly blocked.
These restrictions all together, the report stresses that "threaten to infringe on users' fundamental right to access the internet."
KEY FINDINGS WORLDWIDE
·       Internet freedom around the world declined in 2016 for the sixth consecutive year
·       Two-thirds of all internet users-67 percent live in countries where criticism of the government, military, or ruling are subject to censorship
·       Social media users face unprecedented penalties as authorities in 38 countries made arrests, based on social media posts over the past year. Globally, 27 percent of all internet users live in countries where people have been arrested for publishing, sharing or merely "linking" content on Facebook
·       Governments are increasingly going after messaging apps like WhatsApp and Telegram which can spread information quickly and securely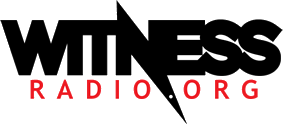 How the Gates Foundation is driving the food system, in the wrong direction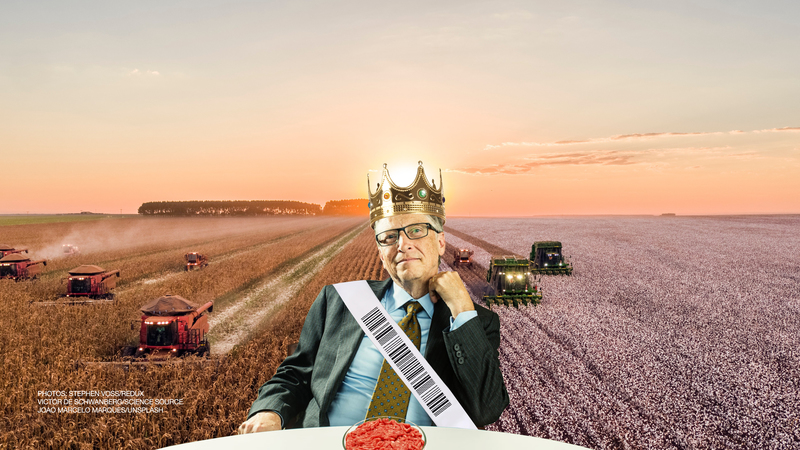 Agency

$US million

Main recipients

CGIAR

1,373

The CGIAR is a consortium of 15 international research centres set up to promote the Green Revolution across the world. Gates is now amongst its major donors. Main recipients include: IFPRI ($223 million), CIMMYT ($346m), IRRI ($197m), ICRISAT ($151m), IITA ($166m), ILRI ($74m), CIP ($91m), and others. Most of the grants are in the form of project support to each of the centres, and many of them are focusing on developing new crop varieties.

AGRA

638

A total of 20 grants for core support and AGRA's main issue areas: seeds, soils, markets, and lobbying African governments to change policies and legislation.

Int'l orgs (UN, World Bank, etc.)

601

World Bank – IBRD ($192m); World Food Programme (WFP) ($99m); UNDP ($54m.); FAO ($88m.) UN Foundation ($76m). The lion's share of the grants to the World Bank are to promote public and private sector investment in agriculture ($70m), WFP is supported to improve market opportunities for small farmers, UNDP to establish rural agro-enterprises in West Africa, and the support to FAO is mostly for statistical and policy work.

AATF

170

AATF (African Agricultural Technology Foundation) is a blatantly pro-GMO pro-corporate research outfit based in Nairobi. The bulk of the Gates' support is to develop GMO drought-resistant maize, a project that has already 

miserably failed

 according to many. But it also gets support to raise "awareness on agricultural biotechnology for improved understanding and appreciation", and to get legislation approved for allowing GMOs in African countries.

Universities & National Research Centres

1,393

Over three quarters of all Gates' funding to universities and research centres goes to institutions in the US and Europe, such as Cornell, Michigan and Harvard in the US, and Cambridge and Greenwich Universities in the UK, amongst many others. The work supported is a mix of basic agronomic, breeding and molecular research, as well as policy research. A lot of it includes genetic engineering. Michigan State University, for example, got $13m to help African policy-makers "to make informed decisions on how to use biotechnology".

Although most of the Foundation's grants are supposed to benefit Africa, barely 11% of its grants to universities and research centres go directly to African universities and research institutions ($147m in total, of which $30m for the Uganda based Regional University Forum set up by the Rockefeller Foundation).

Service delivery NGOs

1,446

The Gates Foundation sees these as agents to implement its work on the ground. They include both large development NGOs and foundations, and the activities supported tend to have a strong technology development angle or focus on policy and education work in line with the Foundation's philosophy. A whopping 70% of these grants end up with US-based beneficiaries, and another 19% in Europe. African NGOs get 4% of the NGO grants ($73m total, $36m of which goes to groups in South Africa, and another $13m for "Farm Concern International"- an NGO based in Nairobi with the mission of building "market-led business models" for small farmers).

Corporations

244

A relatively minor share of Gates' funding goes directly to the corporate sector. Most of the grants are for specific technologies developed by the corporations in question. Major grantees include the World Cocoa Foundation ($31m), a corporate outfit representing the world's major food and cocoa processors, for improving marketing and production efficiency, and Zoetis (a Belgium based veterinary transnational – $14m) for getting veterinary products to farmers.

Total

5,865
| | | |
| --- | --- | --- |
| | | |
| USA | 1,657 | The USA is by far the largest recipient country of Gates agricultural grants meant to benefit farmers in poor countries: $1,657 million dished out in over 400 grants. Recipients include US universities and research institutions to produce crop varieties and biotechnology research for farmers in Africa (e.g. Cornell University, a whopping $212m in 26 grants), big NGO projects mostly oriented to develop technology and markets (e.g. Heifer, $51m, to increase cow productivity and Technoserve Inc., $51m, to push new technologies), and several policy and capacity building projects to push the foundation's agenda in Africa and elsewhere. |
| UK | 466 | A total of 81 grants with a focus on research such as for the University of Greenwich to work on pests and diseases in cassava and other crops (10 grants totalling $73m), and for the Global Alliance for Livestock Veterinary Medicines (9 grants totalling $169m) to produce livestock medicines and vaccines sold by the private sector to African farmers. |
| Germany | 154 | 8 grants for the German Federal Enterprise for International Cooperation (GIZ) to develop supply chains for African cashew and rice farmers and other projects ($57m), and another three grants for the German Investment Corporation to work on African cotton and coffee farming ($47m), amongst others. |
| India | 98 | Total of 33 grants to a variety of grantees including three grants to PRADAN ($34m for women farmers training), and three grants to BAIF ($16m) to give farmers access to the latest livestock breeding technologies. |
| Netherlands | 95 | Mostly for five grants to the Wageningen University for agronomic research on grain legumes, supporting digital farming and other projects ($57m). |
| Canada | 74 | A total of 20 grants mostly towards universities to ensure adoption of new technologies, develop commercial cassava seed supply chains in Tanzania, and to produce vaccines for livestock diseases, amongst other programmes. |
| Australia | 61 | A total of 24 grants mostly to universities and research centres (including $30 million for the University of Queensland) to develop sorghum and cowpea hybrids for Africa, and provide genetically improved cattle, amongst other programmes. |
| China | 48 | Mostly for the Chinese Academy of Agricultural Sciences (two grants totalling $33 million) to develop new rice varieties for farmers across the world. |
| Uganda | 46 | Mostly for RUFORUM (two grants totalling over $30 million to support agricultural research universities in the region). RUFORUM was established as a programme of the Rockefeller Foundation in 1992 and became an independent Regional University Forum in 2004. |
| Kenya | 43 | Grants for Farm Concern International to create market-oriented value chains for a number of crops, and to a number of agribusiness companies active in the region to do the same. |
| | | $US2.7 billion, or almost half of all agriculture funding from Gates went to grantees in these 10 countries: over 90% to countries in the North. |
NEMA, Hoima Sugar sued yet again over Bugoma forest giveaway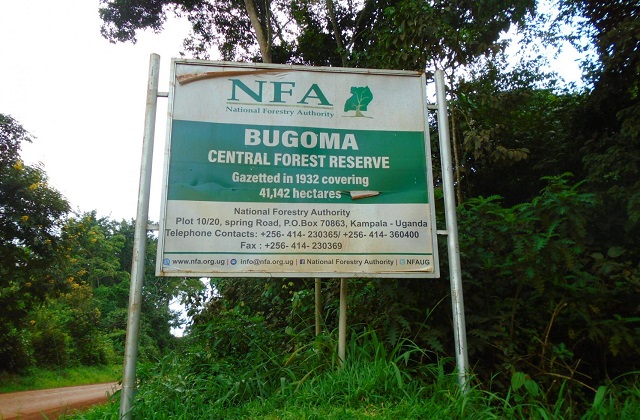 Kampala, Uganda. The Uganda Law Society and two Civil Society Organisations have filed another petition challenging the planned giveaway of part of Bugoma forest reserve in Kikuube district.
Bugoma, a tropical forest gazzeted in 1932, comprises 410 square kilometres of a protected area, and a stretch of forest measuring 40 kilometers. The forest is endowed with unique species of mammals, trees, birds, butterflies and moths. It is also a migratory route for wild animals and a catchment for rivers that drain into Lake Albert.
Recently, Bunyoro-Kitara kingdom offered a 99-year lease to Hoima Sugar Limited, to grow sugarcane on an area covering 22 square miles. But the National Environment Management Authority-NEMA found 13 square miles out of the 22 square miles were unfit for sugar plantation. They were in a wetland and forest reserve which should be conserved.
As a result, Hoima sugar was allowed to cultivate sugarcane on 9.24 square miles, covering an area that was entirely grassland and establish an eco-tourism centre on 1.97 square miles of the land. Under the same Memorandum of Understanding, the sugar company was tasked to restore 3.13 square miles of the forest reserve, preserve 0.156 hectares for the cultural site and 6.17 square miles as a natural forest.
But the plan was challenged by conservationists comprising the Water and Environment Media Network, the National Association of Professional Environmentalists and the African Institute for Energy Governance-AFIEGO, who described the giveaway as a threat to the ecosystem and endangered species in the forest reserve. However, their suit which was filed before the Civil Division of the High Court was dismissed by Justice Musa Ssekaana on grounds that it contained distorted facts.
But now, Uganda Law Society has teamed up with Environment Shield Limited- a civic organisation specializing in climate, natural resources and environmental justice and Resource Rights Africa, a research and advocacy organization that advocates for the promotion and protection of people's rights to challenge the same. Together, they are suing Hoima Sugar Ltd, Martin Aryagaruka, National Environment Management Authority-NEMA and the Attorney General.
They want the court to declare that NEMA omitted and didn't adhere to the mandatory principles of environment management before approving an Environmental and Social Impact Assessment by the sugar firm. Their lawyer Salmat Mutale says that NEMA did not do enough research on the impact of clearing part of the forest for sugarcane growing, a reason they have kept their report out of public scrutiny.
The applicants also want the court to declare that the Environmental and Social Impact Assessment report by Hoima Sugar Ltd was shallow, inaccurate and misleading hence threatening the right of Ugandans to a decent, clean and healthy environment. According to lawyer Eron Kiiza, NEMA has failed on its mandate adding that when the environment is destroyed, the right to a clean environment, fresh breathing air and livelihood are affected.
Hussein Kato, the Executive Director of Earth and Rights Initiative, an NGO that seeks to protect the natural environment and the people and wildlife that depend upon it has called upon the government, the private sector and all Ugandans to stand up and protect forests. He says forests are key in reversing the effects of climate change, pollution and poor waste management.
Kato notes that forests are already under threat by illegal loggers. He proposed to the government to take possession of any private land with big environmental importance and maintain them.
On April 25, 2019, High Court Judge Wilson Musalu Musene dismissed a case in which the National Forestry Authority had sued the Omukama of Bunyoro Kitara, Hoima Sugar Limited and Uganda Land Commission over the same land. In his judgement, Justice Musene indicated that the Bunyoro Kingdom acquired freehold interest and legally leased land to Hoima Sugar Limited. NFA subsequently appealed the High Court ruling but lost the case in another judgement by Justice Fredrick Egonda-Ntende on December 3, 2019.
Source: independent.co.ug
The global farmland grab goes green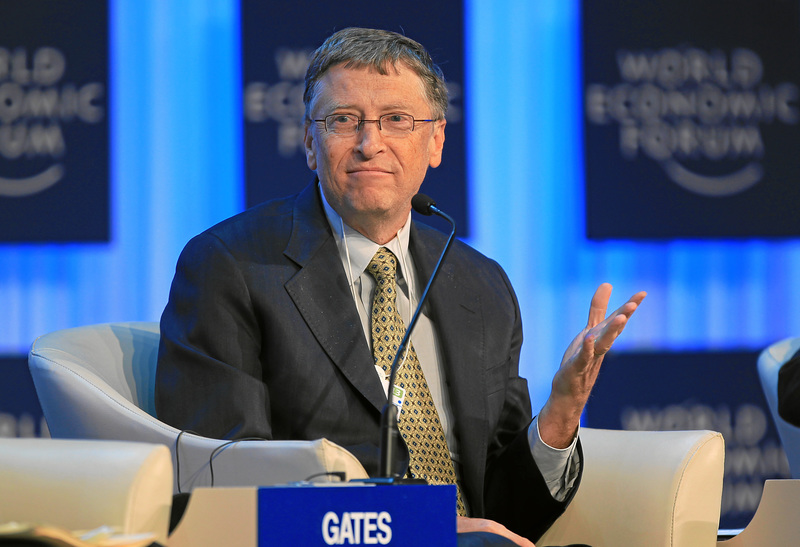 Back in March of this year, Bill Gates was fielding questions on the online platform Reddit, promoting his new book on the climate crisis. Gates had just recently been revealed to be the largest farmland owner in the US, and one of the Reddit participants asked him why he was buying so much agricultural land. Gates replied: "My investment group chose to do this. It is not connected to climate."
The first part of his answer is typical billionaire-speak. The world's richest tend to place their money with family offices whose managers are tasked to make as much profit as possible. If they get called out for funding pipelines and factory farms, then the billionaires can feign ignorance and say their "investment group" chose to do it. It's a similar dynamic with pension funds, where workers entrust their retirement savings to schemes that invest in all kinds of projects that undermine the well-being of working people around the planet.
Today there are 7,000 family offices that collectively manage US$5.9 trillion in assets, while pension funds in just 22 countries control a staggering US$52.5 trillion in assets. An increasing number of these family offices and pension funds are, like Gates' group, choosing to buy up farmland. This can be done directly, as Gates's group has done buying farms in the US, or indirectly via private equity funds, as those managing Gates' trust fund have done to acquire a stake in farms in East Africa and oil palm plantations in the Congo.
Contrary to what Gates' stated in the second part of his answer to the Reddit participant, this growing interest in farmland is deeply connected with climate. On a straightforward level, food and farming account for up to 37% of global greenhouse gas emissions according to the UN's International Panel on Climate Change, and the model of industrial agriculture practiced and promoted by Bill Gates' funded agencies is largely to blame.
But there's another connection: these days the companies that are in the business of selling farmland to billionaires and pension funds are peddling it as a green, sustainable and socially responsible investment. They are even marketing farmland investing for its potential to generate carbon offsets. And the propaganda is working. Farmland is an increasingly appealing proposition for pension fund managers and billionaires who are under pressure to show some action on the climate crisis– and to hold off regulators that might force them to do more.
"There are some big macro-level trends around why existing institutional investors are becoming interested in land again, or looking to expand their portfolios if they already invest in land," said Emily Norton, head of rural research at the property agency Savills, to the Financial Times. "There was a post-recessionary flight to safe assets [after the 2008 financial crisis], but the bigger trend is probably factors related to climate mitigation . . . increasingly, climate-positive trends are driving institutions and family offices to say: 'Yes, that's the reason we want to be in that asset class'."
As an example, this year the pension fund of the Dutch postal company PostNL put €200 million into a new farmland fund, bluntly called the SDG Farmland Fund (SDG refers to the sustainable development goals of the United Nations).
"We found farmland interesting as it overlaps with sustainable themes such as climate change, food safety and food security," said René van der Kieft, president of Pensioenfonds PostNL. "The investment fits with the SDG 'Climate Action', but also with 'Life Below Water, 'Zero Hunger, 'Clean Water and 'Sanitation and 'Responsible Consumption and Production'. It provides us with an ideal opportunity to combine many SDGs."
The Dutch pension fund, like most other institutional investors, is, for the time being, focussing on acquiring farmland in the "business secure" geographies of North America, Europe, Oceania and South America. But that could change. Indeed, private equity funds are already channeling important volumes of pension fund money into companies that operate farms in Africa and Asia, often with backing from development banks.
US pension fund manager TIAA, a co-founder of the UN's Principles for Responsible Farmland Investing, has probably done more than any other company to market farmland investing as "green". Today, TIAA manages a portfolio of nearly one million hectares of farmland around the world, worth about US$8 billion, on behalf of numerous pension funds in Asia, North America and Europe. But it has come under scrutiny, in particular for its land deals in Brazil's Cerrado region, which have been shown to be linked to land grabs, deforestation and environmental destruction. Several US university unions and faculty associations with pensions managed by TIAA have recently passed or put forward resolutions condemning TIAA for its farmland acquisitions.
TIAA's responded by going further and further with its green branding. In April 2020, TIAA's agricultural subsidiary, Westchester, joined about a dozen other major farmland investors in launching Leading Harvest, "the first scalable, industry-wide standard paving the way for universal sustainable farmland management". This standard is so far only available in the US but, as noted by TIAA, "it may be adapted for use outside of the United States in the future."
The goal here is to define a global standard for sustainability that is suited to the large-scale, industrialised farming operations that TIAA and other farmland players are buying up and building but that is also good enough to appease most potential investors and downstream buyers of their harvests.
"There was a lot of effort in making sure that this standard meets the needs of the investor as well as of the farmer and the landowner," says Steve Bruere, president of Peoples Company, another US-based farmland management company that co-founded Leading Harvest.
The big farmland players are also pushing farmland and corporate farmland ownership as a way for corporations to achieve net zero carbon emission targets, and are investing heavily to quantify the emissions that can be reduced or carbon that can be captured in the soil by tweaking their industrial agricultural practices.
"Many [companies] have been coming out with targets to be carbon neutral by a certain date, and one tool to help with that is to invest in timberland and farmland," says Martin Davies, chief executive of TIAA's Westchester Group. His company just hired a new head of sustainability to "support Westchester's response to rising investor demand for carbon neutral portfolios, providing scalable, natural solutions to counter climate change through farmland investments."
All of this is closely tied to developments in the digitalising of agriculture. The digital land records and massive quantities of data that big tech companies like Microsoft and Amazon are vacuuming up from farmers' fields make it easier for the farmland companies to scour the planet for profitable farmland deals. They can also use satellite technologies and drones to monitor their farms from a distance, ensuring that those operating their farms are complying with their standards and directives.
Taken together, the advances in digital agriculture and the opportunities for carbon credits and greenwashing have the potential to make transnational, financialised farming operations more profitable, and certainly more appealing to investors.
The world's farmland, as the farmland fund managers like to repeat, is finite. So, as corporations inhabit more of it, the less there is for small farmers, indigenous peoples and rural communities. Already these people are surviving on a dwindling fraction of the world's farmlands, and still producing most of the world's food. In 2014 we estimated that small farms occupied less than a quarter of the world's farmlands.
The corporate farmland grabbers want people to think that this does not matter.
"I don't think there's anything especially notable about who buys farmland, if an institutional buyer buys it or a wealthy individual buys it or a neighboring farmer buys it … It's still going to be used the same way in the following year and the returns to that asset are not influenced much at all by who happens to own it at a point in time," says Bruce Sherrick, the director of TIAA Center for Farmland Research and board member of Leading Harvest.
But it absolutely does matter whether farmlands are in the hands of a corporation or a community of small farmers or pastoralists. Small farms have greater biodiversity and tree cover. They feed their communities with healthy foods. They generate and distribute wealth locally and fairly and build dynamic communities. They can and often do practice agroecology without fossil fuels or chemical inputs. And, as a new global study published in Nature concludes, they even produce significantly higher yields than big corporate farms. Small farms do not, however, offer much opportunity for pension fund managers and billionaire family offices to extract profits.
And that is the crux of the problem. Those who presently control the world's financial flows are not capable of supporting the food producers and food systems that can deal with the climate crisis or the many other crises afflicting food and agriculture. Our challenge is to get both farmland and money out of their hands, as fast as we can.