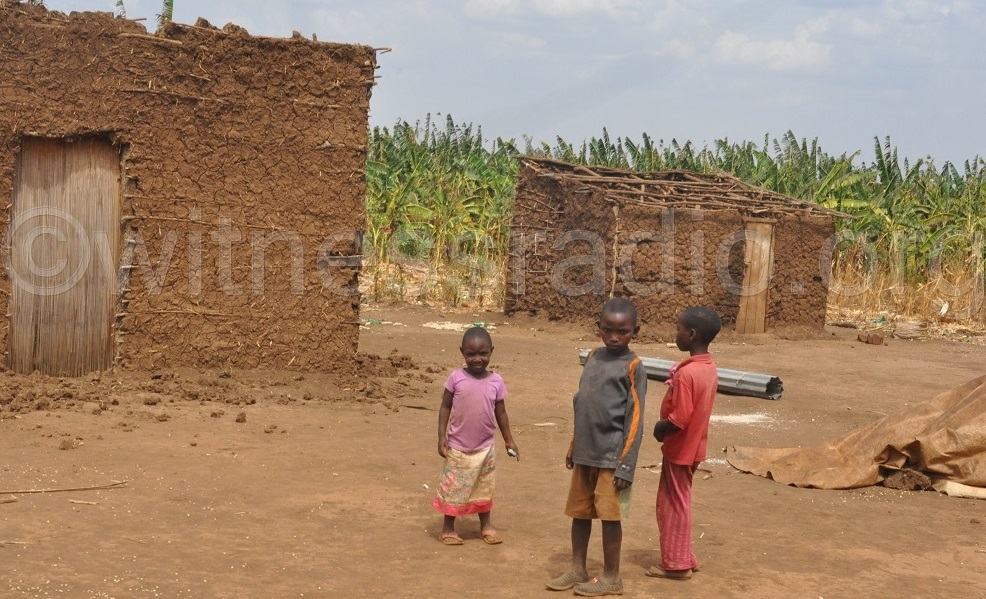 By witnessradio.org Team
Since 2017, 23000 families have experienced eviction violence from state security institutions including Uganda police to pave way for agribusiness. Agilis Partners Limited a subsidiary of Joseph Initiatives is targeting over 2600 hectares to grow maize among other products.
In an effort to fight back violent evictions, Nyamalebe Landless Association whose members are facing violent eviction have approached all public offices at district and national levels including the highest in the country, the president's office. However, according to association leadership, it claims that neither any public office has paid attention to their suffering nor intervened to restrain the investor and its agents from using force to evict them off their land.
"We have been subjected to torture, intimidation, houses and plantation have been razed down without compensation, schools and worship centers have been demolished and leaders have been arbitrarily arrested and detained on trumped-up charges" Said Kabera James, the association chairperson.
According to documents seen by witnessradio.org, the settlement of landless communities on former government ranches 20 and 21 for years in Kiryandongo district was sanctioned under the Ranches Restructuring Scheme of 1990.
Namuganza Esther, a nurse by profession said their move to resort to use new media to fight back eviction came after being neglected by public offices that we expected to get protection from.
"We went to Masindi high court early this year to stop the violent eviction but still no action yet; we have approached the office of the president through the land matters office still nothing from them; we have met officials at ministry of land that settled us on that land without any assistance, and to make the matters worse, we took our issues to Land Commission of Inquiry headed by Justice Catherine Bamugemerire  for an intervention but our experience was not good particularly to landless poor people like us" said Namuganza.
Other public offices whose attention was sought by communities to stop the illegal land eviction and did nothing include the office of speaker of parliament, Uganda Human Rights Commission, Local Council Five Kiryandongo district chairman and the global body, the United Nations offices in New York.
witnessradio.org recalls petitioning the United Kingdom's Department For International Development (DFID) to investigate and take punitive action against Joseph Initiatives for its involvement in forced eviction without following any guidelines but nothing has come from them. Joseph Initiatives benefits from UK's tax payers' money through DFID's financial support.
Akitenge Stella, a women league leader in Nyamalebe said, its regrettable that we poor and landless people continue to loose our land to powerful people and institutions that benefit from big democracies' financial support without checks and balances.
"These big nations like United Kingdom claim to be adhering to international standards that respects land rights for indigenous communities but in reality it is not what's being practiced" said Akitenge
Namuganza said they have resorted to using their mobile phones to take photos as evictions unfold and then share them on different social media platforms including WhatsApp for people to get first hand information.
She added that the documentation will help them as communities to expose double standards, corruption and human rights abuses/ violations committed by government security agencies financed by foreign tax payers' money through foreign companies.
Namuganza explained that they are encouraging everyone with a mobile phone in all villages to capture violent eviction events and share them widely with the public until justice is attained.
 …