Farmers suffer double pain of Covid, foot-and-mouth disease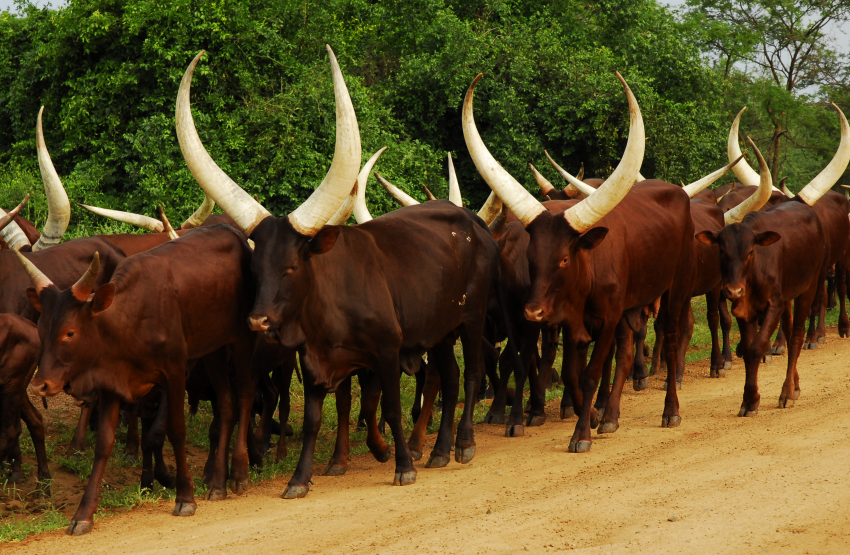 Hundreds of pastoralists around the cattle corridor, whose livelihood is mainly from the sale of animals, are feeling the squeeze as a result of Covid-19 and foot-and-mouth disease (FMD) quarantine that has made it impossible for them to sell animals.
The cattle corridor districts in Uganda sit in Lango, Ankole, Karamoja, Teso, Luweero sub-regions.
In Karamoja, cattle is the source of all livelihood during times of grain shortage. The proceeds from animal sales enable pastoralists secure grains but this has been limited during the lockdown as law enforcers tighten their grip against movement of animals and operation of markets.
Mr Mark Abuko, the Kaabong District chairperson, for told Daily Monitor that pastoralists in his district are struggling with the double tragedy of livestock quarantine and Covid-19 pandemic guidelines as they cannot sell in open markets.
"I belief the most disadvantaged people in this era of Covid-19 have been pastoralists in areas of Karamoja, where livestock quarantine has affected pastoralists. Before we could cope with effects of foot-and-mouth disease, another human disease struck," he says.
Mr Abuko says the pastoralists have had to rely on relief from the World Food Programme (WFP), adding that these rations are not proportionate to the food needs of families.
"I thank WFP, but during normal days, such food ration would be supplemented with other grains bought using proceeds from animal sale. It is not the case now," the Kaabong District chairperson says.
Illegal markets
A clan elder in Kotido Sub-county, Mr Joel Lomongin, says some unscrupulous pastoralists have been prompted to set up illegal markets, which has increased tension in Karamoja, adding that stolen animals are always sold in these markets that are unknown to the district authorities.
He adds that this has left the community at crossroads of both veterinary and law enforcement officers.
Mr John Dengel, a pastoralist in Nadunget, Moroto District, says ever since the quarantine caused by the foot and mouth disease was imposed, vaccination exercises have not been done.
Mr Fredrick Eladu, the Kaabong District Veterinary Officer, told Daily Monitor that vaccination was completed a week ago, adding that as veterinary officer, all they are waiting for are officers from the diagnostic department from Entebbe to carry out zero surveillance.
Mr Eladu adds that even though the quarantine gets lifted, the other hurdle standing in the way of pastoralists will be the closed markets.
"For the time we have been in this double quarantine, pastoralists have been selling chicken, charcoal," he says.
Mr Eladu says a great deal of livelihood among pastoralists has been lost, adding that the outcome in the next few weeks from the diagnostic team at Entebbe will inform when FMD will be lifted by the commissioner-in-charge of animal health.
He adds that FMD is a contagious viral disease, which affects animals which have divided hooves, and severely affects production of livestock.
Mr Robert Kennedy Okuda, the production officer in Kotido, says the ministry delivered limited vaccines to the tune of only 10,000 doses against 5,578,000 head of cattle in Kotido alone.
"It means we only vaccinated 0.5 per cent of animals in the entire Kotido," he adds.
Mr Okuda says because of delayed vaccination, pastoralists in protest started setting up illegal cattle markets, which law enforcement officers have clamped down, and animals sold in such settings have been confiscated and sold locally upon our advice as technical officers.
In Kazo District, there are seven monthly cattle markets, some operating once a month and others twice, each giving the district Shs8 million every financial year which translates into Shs56 million.
Livestock and general merchandise markets have been closed for five months now, which has rendered the district short of money.
"Local revenue finances 14 per cent of the district budget; this means we have to adjust the budget because there is no compensation. Trading licence collections are very low; shops and other businesses in trading centres have been closed," Mr Laban Kanyohora, the Kazo interim vice chairperson, said on Monday.
He added: "We hope the central government will find a way of covering this shortfall. It should consider giving us money to compensate for the revenue we have lost."
The chairperson of Butuku Cattle Marketing Cooperative Society in Ntoroko District, Mr Charles Kasoro, says the situation is very difficult for them because selling cattle is their only income generating activity. He adds that cattle markets are vital for their survival.
"We do not dig, so if we cannot sell our cattle, we cannot get food," Mr Kasoro says.
"We have been selling our cows to the neighbouring districts of Bundibugyo and Kabarole and in return, they also sell us food; but now we are stuck," he says.
He adds that although there is food in the market, they have no money to buy it.
Mr Kasoro wants the President to consider opening cattle markets to allow Ntoroko people to resume their earnings.
"We can manage separating food and cattle if the President considers reopening our markets. We are ready to adhere to all measures," Mr Kasoro says.
Protests
In Sembabule, quarantine has been in force since August 7, 2019.
This forced Lwemiyaga County legislator Theodore Ssekikubo to mobilise farmers to defy quarantine restrictions and this led to his arrest in January.
But a July 7 letter by the commissioner of Animal Health, Ms Anna Rose Ademun, lifted quarantine restrictions which brought excitement among livestock farmers in the affected sub-counties of Mitima and Lugusulu.
"The purpose of this communication is, therefore to inform you that the quarantine restrictions imposed on have been lifted," Ms Ademun's letter reads in part.
Although the quarantine was lifted, farmers still cannot sell their animals since cattle markets are closed as one of the measures to curb spread of coronavirus.
Mr Ezekiel Gumisiriza, a cattle farmer in Kabukongote Village, Malongo Sub-county in Sembabule District, says due to coronavirus restrictions middlemen are taking advantage of farmers.
Mr Robert Kanyete, the chairperson of Nyekundiri Farmers Association in Kyalulangira Sub-county, Rakai District, said the lock down has greatly affected farmers since cattle dealers no longer come.
"Cattle dealers come from Kampala, Masaka and other urban areas, but since Rakai District is among border districts and public transport is still restricted, farmers have no one to buy," he said
In Lyantonde, Mr Fred Muhangi, the district chairperson, said although the quarantine has been lifted in the area, farmers still have to wait for the government to reopen cattle markets.
"People are free to sell their animals from the farms provided they can observe social distancing," he said.
In Nakasongola, Mr Sam Kigula, the district chairperson, says the unending quarantine status that covers 80 per cent of the district continues to cripple the different development and service delivery sectors that depend on the local revenue resource envelope from the livestock industry.
"Nakasongola was hit hard. We had anticipated that the sub-counties of Nabiswera, Wabinyonyonyi and Nakitoma could have a partial lifting of the cattle quarantine but it has not been possible," he adds.
The district local revenue resource envelope has dropped to the lowest in the past three years.
"We now post an estimated Shs150m unlike the years before the cattle quarantine when the district registered Shs400m," Mr Kigula told the Daily Monitor.
Vaccination
Authorities respond. Dr Robert Ojala, the regional veterinary inspector for Teso and Karamoja sub-regions, says the country has done vaccination, saying some of this vaccination was selectively done in areas with pronounced Foot and mouth disease.
He admits that in Kotido, the vaccine delivered was not commiserate to the numbers, and it is the reason that selective vaccination was carried out.
"For the case of Katakwi, Karamoja, a team of doctors from the diagnostic department from Entebbe are expected to carry out tests this week for zero surveillance, and when the tests come out negative, the commissioner in charge animal health will lift the quarantine," Mr Ojala says.
He adds that although this lifting is anticipated, he is not sure how cattle keepers will sell their animals because the Covid-19 strain lives on.
Mr Ojala says he understands the anxiety among pastoralists and businessmen dealing in cattle, but they will have to wait a little longer to sell their products.
Compiled by Simon Peter Emwamu, Steven Ariong, Alfred Tumushabe, Scovia Atuhaire, Al-Malahdi Ssenkabirwa, Wilson Kutamba, Paul Ssekandi, Dan Wandera.
Smallholder Farmers Can Now Access Agricultural Credit Facility Without Collateral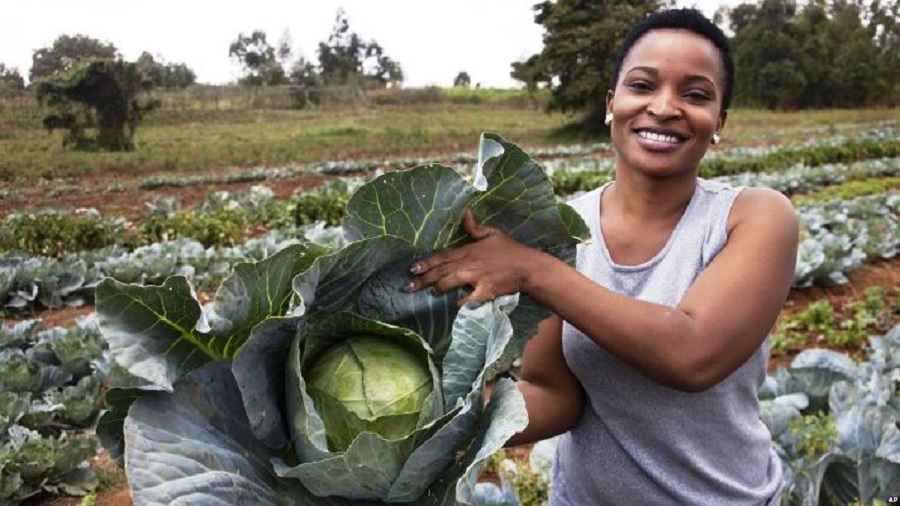 The Agricultural Credit Facility (ACF) has devised a path-breaking innovation of block allocation to enable farmers access loans based on alternative collateral such as chattel mortgages, cash flow based financing, and character-based loans, among others, Dr. Michael Atingi-Ego, Deputy Governor, Bank of Uganda, has revealed.
"This innovation is unlocking access to credit in areas with communal land tenure; and most especially, for micro and smallholder farmers who are otherwise excluded for lack of collateral to secure credit.
"By September 2020, the ACF had advanced UGX 2.8 billion to 187 small and micro borrowers with non-traditional collateral under block allocation," he said.
The ACF is administered by the Bank of Uganda on behalf of the Government of Uganda.
The Deputy Governor said that through this innovation, the ACF working with the participating institutions, has extended loans of up to UGX 20 million to small-scale farmers.
He further said that block allocations support financial inclusion and advance equity in economic activity by serving women and youths with limited property rights.
Dr. Atingi-Ego made the remarks just before he a launched the 2020 Agricultural Finance Yearbook at Imperial Royal Hotel, Kampala on Tuesday.
The Agricultural Finance Yearbook  has produced by the Economic Policy Research Centre (EPRC) since 2014/15.
The yearbook contains several agri-financing models for various commodities such as rice, dairy, coffee, among others. The models have some standard features:aggregation of producers for economies of scale, functional linkages between value chain actors (input distributors, extension agents, agri-markets information providers, producers, storage units, marketing agents, processors, financial service providers, wherein some players are 'lead agents' in the segments where value chains are weak.
The Ugandan economy is still heavily reliant on agriculture, with 69 percent of households dependent on subsistence farming and nearly 75 percent of all households.
Atingi-Ego  revealed that the share of value-added by the agriculture sector in the economy stands at about 25 percent, presently.
"Boldly facing these facts, it is clear that whenever the BoU announces the Central Bank Rate (CBR), the intended policy signal may not penetrate through to the majority of the population. It is, also, quite evident that the route for the CBR signals to reach the people will be unblocked through agricultural finance," Atingi-Ego said.
He added: "Fortunately, by seeking to close the information gap between agriculture and finance, these yearbooks bring much-needed illumination to the recesses of information asymmetry, thereby improving risk analysis and credit scoring of agricultural credit."
Uganda's coffee exports on the rise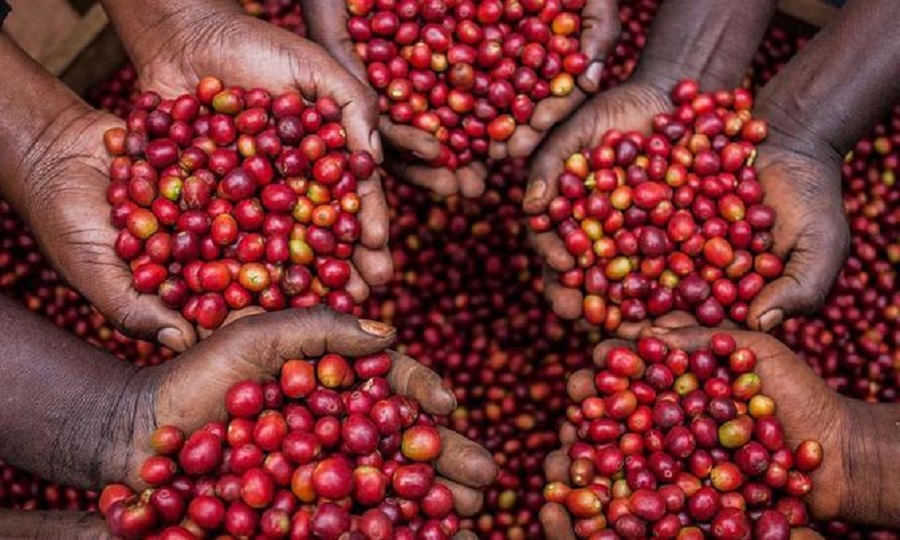 The Uganda Coffee Development Authority (UCDA) says that the country's coffee exports are increasing, showing a gradual rise in the last two years.
"Coffee exports for Sep 2019 to Oct 2020 totalled to 5,409,054 bags worth $513.99m compared to 4,465,534 bags worth $435.81m the previous year," UCDA noted in a tweet on Wednesday.
"This is a 20% and 18% increase in quantity and value. Performance attributed to increase in production, fruitation of new coffee trees and good weather," the authority added.
In the last one year (since June 2019), the highest earnings from coffee exports of $48.2m were registered in January 2020 followed by the August 2019 earnings of $46.3m.
More so, Uganda's coffee was ranked third best in the world by cup tasters who graded 1,229 coffees from around the world.
According to the Research Gate, studies show that Uganda is one of the largest producing and exporting countries of coffee products in the world.
Coffee production has heavily contributed to both domestic and foreign earnings in the country.
Moreover, coffee also serves as a primary source of labour, especially for the rural smallholder farmers.
Original Post: New Vision
Agriculture rebounds as economy recovers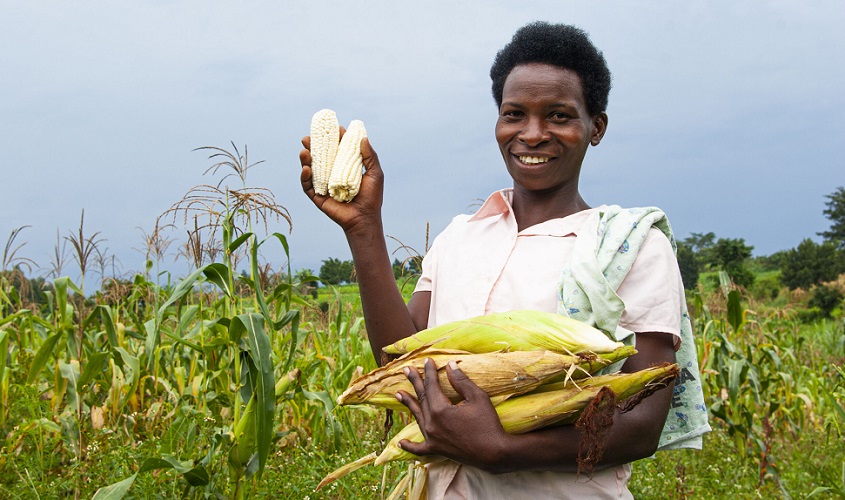 Prices of agricultural products are starting to rebound as the easing of lockdown measures in Uganda open up places of food consumption.
Evans Nakhokho, the chief manager, Agribusiness at Centenary bank, said during a thought-leadership forum hosted by the bank that economic recovery interventions had triggered a five per cent increase in food prices.
"The five percentage point price improvement is largely attributed to the gradual recovery of activities in the agricultural sector and the economy as a whole. A case in point is the improved price of matoke and other foodstuffs," Nakhokho said.
Key to this recovery is the role that has been played by both financial and non-financial services in helping to ease the access of credit to framers, which, according to Nakhokho, raised the fortunes in the sector.
"Financing plays an instrumental role in boosting agricultural activities. The structured ecosystem that focuses on both financial and non-financial services has enabled the utilization of credit. This year, we have disbursed close to Shs 600 billion, of which 60 per cent has been issued to smallholder farmers."
The symbiotic relationship shared by the banking sector and agriculture means that both have been pivotal to each other's recovery efforts, according to Nakhokho.
"Agriculture financing contributes about 12 per cent of the total lending to all sectors in the banking industry, which is approximately Shs 2 trillion," he said.
Beyond the financing, banks have also offered guidance to their customers in relation to managing their credit and how it can be invested for a strong return on investment, according to Nakhokho. He said they had reviewed business projects and even restructured the loans to make it easier for customers to pay back the money.
LESSONS
Mona Ssebuliba, chief operating officer, Agricultural Business Initiative (aBi), said their focus as an organization has been on stabilizing and strengthening financial institutions to ensure that agribusiness financing is supported.
"This has been implemented by rescheduling lines of credit (principal and interest) for a period of 12 months, reduced interest rate from an average of 13.5 per cent to 8.2 per cent on all running facilities…"
Ssebuliba said. Ssebuliba said farmers have to improve their businesses if they are to survive other challenges. He advised commercial farmers to have "the ability to swiftly adapt to improved business models, digitizing for improved resilience, business monitoring, and putting in place business continuity plans for the unexpected occurrences…"
ASSESSING COVID IMPACT
Martin Fowler, the agriculture adviser, United States Agency for International Development (USAID) Uganda, recently stated that the Covid-19 lockdown presented mixed results in the prices of food. According to Fowler, there was a slight spike in staple food prices between March and April, followed by a slight decline, though, to August.
"Maize prices rose rapidly in the early weeks of Covid-19 lockdown (mid- March to April) from Shs 1,129 to Shs 1,458 per kg. This trend was caused by a combination of panic buying, speculation, government purchases and supply-chain disruptions. Other staples mirrored this trend," Fowler said.
According to Fowler, food prices currently remain close to (significantly above, in the case of beans) 2019 levels and the five-year (2015-2019) averages, which shows that the sector has for the meantime managed to weather the storm from the impact of Covid-19 on the agricultural sector.
Effecting of the lockdown by the government, therefore, led to a decline in effective demand for food, which reduced household incomes, according to USAID.
Agriculture experts have now projected that the significant loss of formal sector jobs and incomes as a result of the impact of Covid-19 will continue to impact negatively the domestic demand for food, and their prices on the market. Similarly, international and regional demand prospects for agricultural commodities remain uncertain despite the improvement in food prices.
Original Post: The Observer