Could a U.S.–China trade war lead to a new wave of land grabs?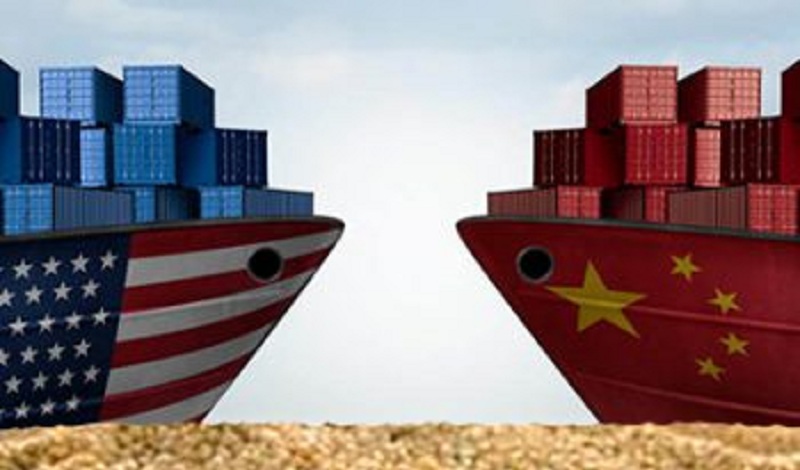 By Carin Smaller, David Laborde
A trade war is looming between the United States and China. President Donald Trump has proposed tariffs on over 1,000 Chinese imports.
China has responded, saying it would impose duties on U.S. imports, including agricultural products. If they follow through, the resulting trade war would be disastrous—and not just for those two countries. What could it mean for global food security and the environment?
Let's examine the case of soybeans, which China threatens to hit with a 25 per cent import tariff. Today, soybeans are a ubiquitous commodity in the global food chain. Seventy per cent of soy production goes to feed animals, particularly chickens, pigs and cows, as producers cater to the increased demand for meat from growing middle classes. The rest goes toward cooking oil, biodiesel, oleochemicals and other processed foods.
Agriculture and changes in land use already account for about a quarter of global greenhouse gas emissions—a new wave of investment in soybean production outside the U.S. will lead to still more clearing of land, making matters worse.
The United States is the largest producer and exporter of soybeans, while China is the largest importer, importing two thirds of all U.S. exports. China cannot meet its own soybean demand because of limited agricultural land and stagnant yields. And yet its appetite for soybeans is immense: China imports close to 100 million metric tonnes annually—equivalent to 10,000 shipping containers per day. So what might happen if soybean imports from the United States are disrupted?
Such a move could unleash a major disruption of world markets reminiscent of the runup to the 2008 food price crisis—when the prices of rice, wheat and corn nearly doubled over a two-year period.
Shifts in China's soybean supply typically have major market consequences. In March of this year alone, China purchased a third more soybeans from Brazil than a year earlier, driving up Brazilian soybean prices. If China replaces U.S. soybean imports with imports from other countries, their prices will rise. On the flip side, the U.S. could end up with a huge surplus of soybeans, driving down domestic prices and/or leading to dumping on other markets.
Historically, this type of disruption has had long-term impacts on the agricultural sectors of affected countries: When the Nixon administration implemented an embargo on soybean exports in the early 1970s, Brazil and Argentina expanded their production to fill the gap, triggering a trend that continues today.
More recently, the 2008 food price crisis triggered a global land rush. Many food-importing countries lost faith in the ability of world markets to reliably provide for their populations, and foreign and domestic investors acquired large tracts of farmland across Africa and Asia as a hedge against future uncertainty. A U.S.–China trade war could revive this unfortunate trend. China could be forced to search for new frontiers to secure its soybean demand and protect its supply chains, leading to another wave of so-called "land grabs."
Indeed, China's agricultural investments abroad have been growing steadily over the past decade, from USD 300 million in 2009 to USD 3.3 billion in 2016, most of it going to Asia (see chart below). Meanwhile, the Chinese chemicals giant ChemChina recently bought Swiss agrochemical giant Syngenta for CHF 43 billion.
If China and other countries expand global soybean production, that could exacerbate the negative environmental impacts of the global soy footprint. Soybeans are already a driver of deforestation in Brazil and Argentina. The area of land in South America devoted to soy more than tripled, from 17 million to 58 million hectares, between 1990 and 2015, mainly on land converted from natural ecosystems (FAOSTAT). Agriculture and changes in land use already account for about a quarter of global greenhouse gas emissions—a new wave of investment in soybean production outside the U.S. will lead to still more clearing of land, making matters worse.
What can be done to head off disaster? First and foremost, a trade war must be averted at all costs. But there are other opportunities for action. Governments in Africa and Asia could now act on the lessons learned from the last wave of foreign land investment. Reforms have already been introduced in many countries to reform corrupt or insider-driven business practices, and better represent the interests of people and the environment. New land laws in Mali and Benin provide a durable solution to land tenure insecurity in rural communities. Laos introduced a temporary moratorium on land investments in order to conduct a comprehensive inventory of deals and improve the legal framework for foreign investment.
China cannot meet its own soybean demand because of limited agricultural land and stagnant yields
Indeed, as shown on the map below, several African countries could become the new frontier for soybean expansion, in particular in Central and Eastern Africa. This means that the new East African Community (EAC) model contract for farmland investments is highly relevant, as it strengthens the processes for managing environmental and social impacts, and for ensuring that women's land rights are protected.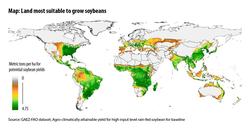 Finally, the threats posed by today's trade tensions offer an opportunity to rethink current production and consumption patterns and reform food systems. For the sake of the environment and for global food security, meat and dairy consumption must be reduced in countries where the consumption is too high: essentially all industrialized countries. In addition, sustainable agricultural production methods such as reducing the use of chemical fertilizers and promoting the use of animal manure as natural fertilizer must be adopted. By taking such proactive steps, the world can build sustainable, more resilient food systems that can weather both the trade and climate upheavals.
Carin Smaller is Advisor on Agriculture and Investment at the International Institute for Sustainable Development (IISD).
A government project is pushing hundreds of families off the land without re-settlement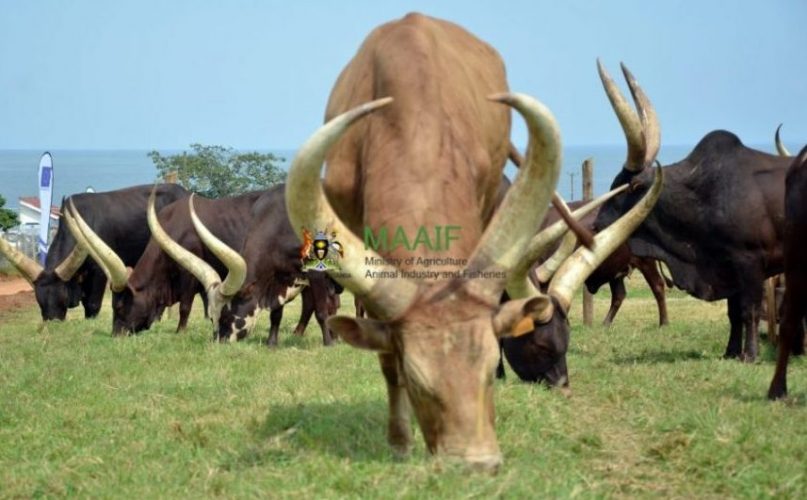 By witnessradio.org Team.
Lyantonde – Uganda – without any informed consultations or community engagements, the government of Uganda is constructing a world-class pre-export quarantine facility for animals on a piece of land which has been feedings hundreds of native families for more than three decades.
Once the project takes off, a source of food, employment, education, and a provider of finances to meet basic needs for hundreds of families will be no more.
According to the Ministry of Agriculture, Animal Industry, and Fisheries, the facility will act as a quarantine ground for animals before export for a specified period of time for veterinary observation, sampling, testing, and vaccination among others.
The project which targets land measuring approximately 98.2 Hectares, shall facilitate the export of animals and meat in bulk from Burundi, Rwanda, and DR Congo, and other neighboring East and Central African countries.
But, Grace Batine, 57 years and a mother of 12 children who has been deriving a livelihood from the targeted land says, the project is shattering the future of her family as it will deprive them of the right to food and other basic rights.
"I settled on the land in 1994, which has been a source of everything. When the government decided to develop it, why do they fear to consult us and whose responsibility is it to protect and care about our wellbeing? Do they want the European governments to care for us if they can't," a poor Batine questioned.
Benon Musinguzi, a resident of Makukulu Village, says they only want the government to compensate if not, resettle them because they have nowhere to go.
"We respect the government's move to construct the facility but it would not be fair if they evict us from our only livelihood. We think if they have no money for the compensation they should allocate to us part of the land for us to continue thriving. We admit this is not our land but for more than 30 years we have been on this land," adds Musinguzi a father of 8.
In an interview with the land desk officer at the Ministry of Agriculture, Bruce Turyatunga, claimed the move to evict residents is ready and the government shall not even compensate a single coin to them since they illegally occupied the land.
"This is a government land that was surveyed and we have a title on it, how do you compensate someone on your land, we are even consulting from the Attorney General and Administrator-General to see how these people can compensate us for using our land for all that time," Mr. Turyatunga added.
2,000 Karimojong flee to Teso in search for food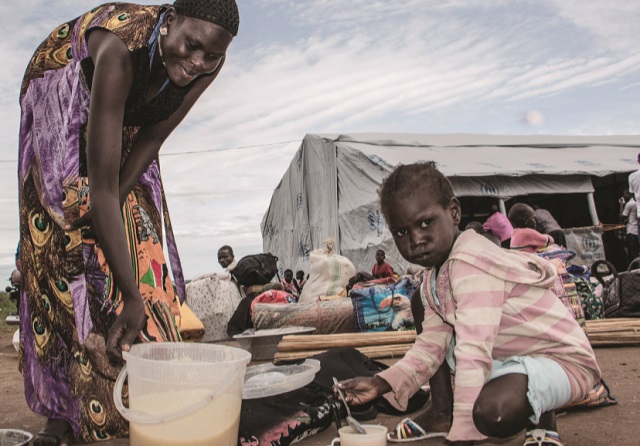 Kampala, Uganda | Several families in Napak district in the Karamoja sub-region have fled their homes into the Teso region to search for casual jobs. This follows the current food shortage which is hitting the region.
Joseph Lomonyang the Napak LC V chairperson says that over 2,000 people mainly from six sub-counties of Matany, Lopei, Lokopo, Lorengechora, Iriiri and Apeitolim have crossed to the neighbouring  Teso districts of Amuria, Katakwi, Kapelebyong and Soroti looking for food.
According to Lomonyang, the number of people to flee the district is most likely to go higher given the current hunger situation.
"Last year, very many people planted crops but all the crops got destroyed by floods making our people vulnerable," he said.
Elijah Lobucel, the Lokopo sub-county chairperson said everyday mothers and their children walk while those who can afford the costs pay for transport to Teso.
"What we are advising them is not to go to Kampala streets, but if its going to Teso for work to get food it is not bad since the Itesot are brothers and sisters under Ateker cluster," he said.
Jimmy Tebenyang, the district councillor for Ngoleriet sub-county in Napak district said many children were getting emaciated as a result of lack of enough food.
"There are families where you find children yawning from morning to evening without eating anything and that is why we are calling the government to come to the rescue of people," he said.
Robert Okitoi, the LC V chairperson Amuria confirmed the presence of Karamoja families in the district and urged the Itesot families to treat the Karimojong as their brothers and sisters.
He also appealed to other district leaders in the Teso region to receive the people of Karamoja with a good heart and share the little they have.
"This is the situation that requires to share, I call upon the people of Amuria and Teso at large that not all the Karimojong are bad people, those who are bad disturbing to raid people of Teso are few and so we should not victimise every one because the law will deal with those raiding but let's support the Karimojong families," he said.
******
Source: THE INDEPENDENT 
A local businessman embroiled in land-grab scandals, is in a new case of illegal land eviction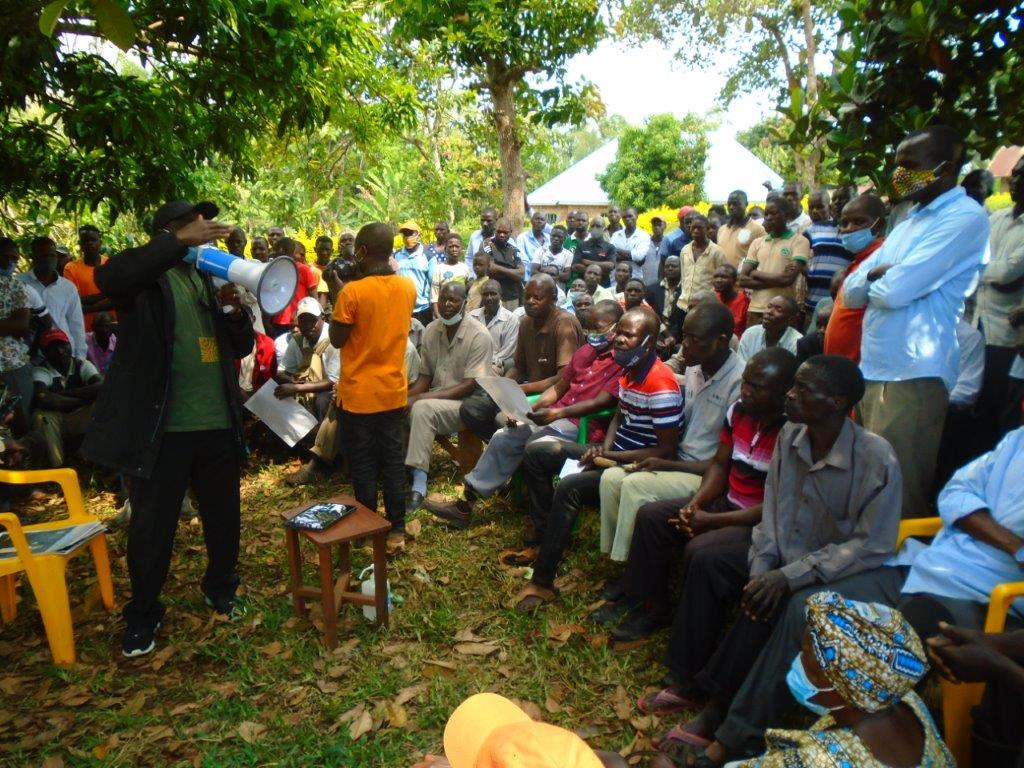 By witnessradio.org Team
Hoima – Uganda – Hoima – Uganda – at least six villages in the Hoima district are on the verge of being grabbed from native communities that have derived their livelihood from the targeted land for decades. The land in contention accommodates more than 10,000 residents.
The affected families are from Kigomba, Kyamucumba, Kalyambuzi, Kyataruga, Kamugembe 1 and 2 villages in Kigorobya Sub County in Hoima district.
Residents accuse a prominent businessman Edgar Agaba of illegally acquiring a title measuring about 438 hectares on which the six villages sit.
The affected learned Agaba's move when the leadership of Kamugembe Church of Uganda, which also seats on the land wanted to title its land.
According to one of the church leaders who preferred anonymity, the Bunyoro – Kitala diocese suggested that all churches in the dioceses should have titles in order to secure their land, however, we were surprised to see the land we have occupied for decades titled in someone else's names.
"It's the district land board that halted our work of registering our land on a condition that we cannot obtain another title on the same land," a source added.
The source also revealed that all developments on the church land have been halted due to fear of eviction.
"We are in fear, stranded and we don't even know what is next. That rich man 2 years back evicted our neighboring communities forcefully, and now he is back for us", says a 68 year old Yedida Nyamwabura a resident of Kamugembe II
Nyamwabura who has been on her 6 acres since her birth calls for help from well-wishers to halt the move.
"We shall have to defend our land, we cannot allow him to evict us, though we are experiencing sleepless nights we know we shall succeed," says Christopher Kirisi, a 60 years old resident from Kigomba village in an exclusive interview.
In an interview with the vice chairperson of Kamugembe II LC I, Mr. Tibananuka Johnson, he refers a move as a tactic by Mr. Agaba to evict the villages.
"Agaba claims his surveyors surveyed a different chunk of land, but how comes he is not aware, we imagine if the church had not started a move, it would have remained in silence," added Mr. Tibananuka.
In our interview with Mr. Agaba, he denied the allegations
"I am not aware of what you are talking about, it seems my surveyors made a mistake" he added.
Mr Agaba has been implicated in several forceful and brutal land evictions in areas of hoima, In February 2019, Agaba with the help of the army and the police, forcefully evicted over 500 families off their 485 acres of land from residents of Kyabisagazi 1 and Kyabisagazi 2 villages in Kyabisagazi parish in Kigorobya Sub County. In the brutal eviction four toddlers were reported dead and others with severe injuries.
The toddlers were identified as Samuel Owuuchi, Stephen Ondizi, Rogers Jalwing and Samuel Awungi.