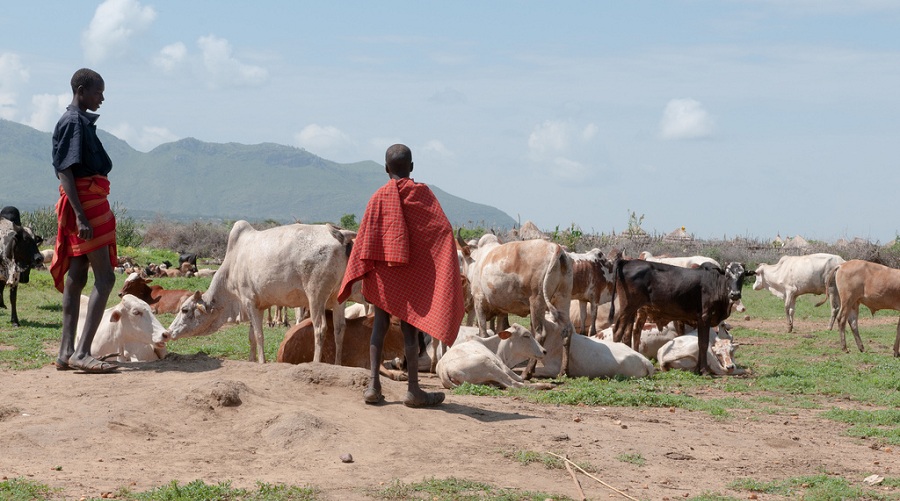 Agago District local government has banned Karimojong pastoralists from grazing in their district.
This follows the recent killing of Santos Okot, a resident of Auu Kirute Village, Adilang Sub-county on January 5 by suspected armed Karimojong cattle rustlers from the Jie tribe in Kotido District.
The murder prompted a revenge attack by the aggrieved residents who retaliated by looting 150 goats, six donkeys and six cows from Kotido District last week.
Mr Leonard Ojok, the Agago District LC5 chairperson told Daily Monitor in an interview that the ban is to ensure peace and co-relations between the locals in Agago District and Karamoja Sub-region.
Threat
Mr Ojok said that the Jie community in Karamoja for long have remained a threat to economic livelihoods of the locals in Agago District.
He noted that when the pastoralists enter the district, they do not control their animals from accessing people's gardens.
"We shall not stop those who are living and working in the district peacefully, our target is on the pastoralists who invade people's land in search for pastures, we shall not allow them and once we find them, we shall arrest them or chase them away," he said.
The suspected Karamojong cattle rustlers are known for invading the district through sub-counties of Paimol, Lapono and Adilang where they have been terrorising residents.
The Agago Resident District Commissioner, Mr Linos Ngompek, last week told this newspaper that they have intensified security surveillance to avert any possible attack.
He noted that the police Anti-Stock Theft Unit [ASTU] and UPDF soldiers have been deployed on the ground tostrengthen security of the area.
In neighboring Lamwo District, security has been beefed up around the porous border points between Uganda and volatile South Sudan to avert intrusion of armed rustlers who have on many occasions looted animals from residents of Agoro and Madin Opei sub-counties.
-Daily Monitor