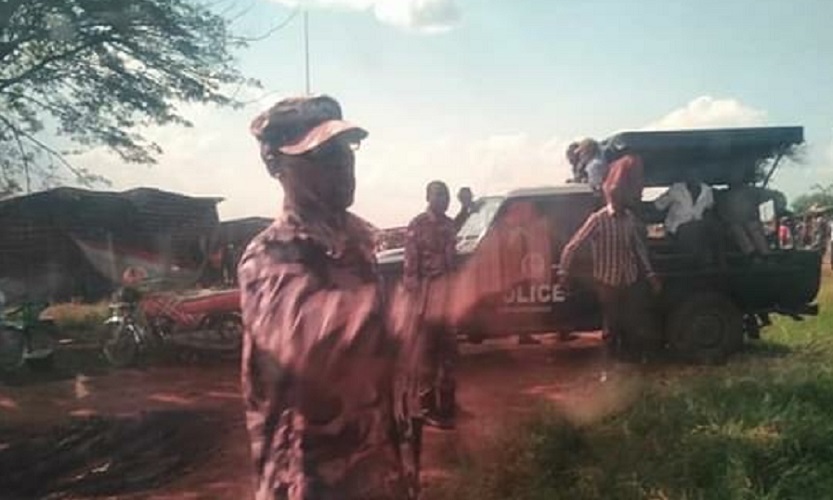 By witnessradio.org Team
This afternoon, at around 15:00 hours East African time, anti-riot police rounded up and arrested 7 lawyers who were investigating circumstances surrounding the forceful eviction of over 35,000 people being disposed by 3 multinationals (Agilis Partners, Great Season and Kiryandongo Sugar Limited).
The lawyers arrested include Kaijuka Aaron, Christine Marunga, Joan Balyerali, Brian Tuwayenga, Eric Bajole, Muhindo Morgan and Nafula Elizabeth.
The arrest comes at a time when defense lawyers were preparing to close their submissions for the start of the hearing of cases.
Before and during the Covid-19 lockdown, the 3 multinational companies were dragged to court; and Masindi High Court had indicated that it would issue a hearing date of notice.
Alongside the arrested lawyers were 6 community members who were also arrested. They were being interviewed by the lawyers at the time of arrest.
The arrested community members are Namanya Samwiri Paulo, Tumusiime Sylvester, Sanyu Eriya, Byaruhanga Rogers, Nsubuga Ahmada, Zironda Simon and other two who hadn't been identified at the time of writing this alert.
Lawyers and community member are to spend a night in cells on charges of holding unlawful assembly and neglect to spread harmful diseases.