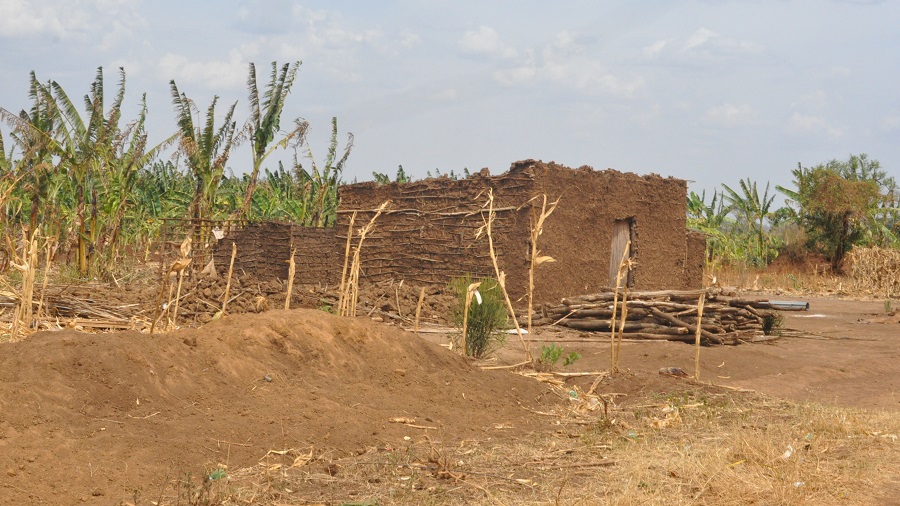 By witnessradio.org Team
Masindi – Uganda – Shock and grief rocked Kiryana Village, Kimengo sub county, Masindi District on June, 24th when families woke up and found more than 15,500 hectares of their land fenced off by Mina Foods Limited. The 15,500 Ha is a home and food provider as well as other economic, cultural and social needs to over 2000 families that have occupied and cultivated for more than 40 years.
According to witnessradio.org investigations, the land in contention was initially under the management of Bunyoro Out growers union until 2005 when Uganda Investment Authority took it over and later leased it out to Mina Foods Limited for large scale farming.
The residents said that they have lived on this land even before Uganda Investment Authority (UIA) grabbed it. UIA has on several occasions illegally given out natives' land to investors. These investors with the help of security apparatus orchestrate violence and commit human rights violations/abuses against communities that own the land. Several investors including Kaweeri Coffee Plantation Limited whose case has been in court over land grabbing and human rights violations. The affected communities have bore both physical and mental sufferings after losing their land due to uncalculated coffee investment.
"This is our land and when we heard news of a lease out, we tried reaching out to the investor but all in vain until today when we woke up to a fence around the whole land". Said John Omongole, the Amujeju village local council one chairman.
The residents are also bitter that the authorities have not done anything to protect them even at such a time when the country is experiencing the COVID-19 crisis.
"Where do they want us to go during this COVID crisis? How shall we access our homes now that our land has been fenced off, we have been here for 40 years, this land is ours and we are not going anywhere" The angry residents who placed barricades in the middle of the road to block traffic asked.
Residents say that they woke up to concrete fences built around their land with men in Uganda People's Defense Force (UPDF) uniforms guarding the place.
"We don't know what is happening and there is no one to ask, all we see are army men with guns taking position". One of the residents said.
Masindi district chairman, Cosmos Byaruhanga says residents petitioned his office and the matter was also handled by the land commission but expressed shock that the investor went ahead to fence off the land even before implementing recommendations of the commission.
"This is one of the matters that was handled by Justice Catherine Bamugemereirwe's commission that recommended compensation to all sitting tenants before any work on the land is carried out. It is shocking to see investors rushing to throw out people". Mr. Byaruhanga said.
This is another case involving large scale farming companies dispossessing large numbers of people on land under contention during COVID-19 lockdown.
This is happening amid an order issued by government halting all land evictions during the COVID-19 lockdown.