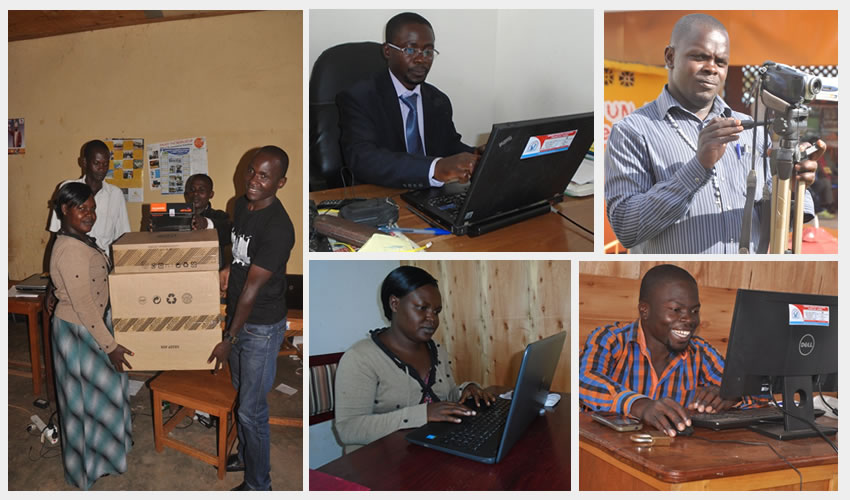 Before the coming of Unwanted Witness – US Mission Kampala, countless journalists especially from Upcountry areas of Uganda suffered a lot due to the poor working conditions and limited working tools like computers, internet among others. This wanting condition almost prompted a section of journalists to forego their profession.
But guess what, Since Unwanted Witness moved in to facilitate the suffering journalists through offering them several trainings, free computers, Internet, life has not been the same and here are some of the many beneficiaries availing their breathtaking testimonies;
George William Mugwanya, the Mubende Journalists' Association coordinator applauded the training saying that its impact is now being felt because members have improved on the quality of the content they produce.
"Just two months after the training, we have improved our content and we have a desk at our secretariat handling content before it is published on the website." Said Mugwanya adding, "The training also contributed a lot to the field crew on what to consider most in the field on different story projects,"
He further added that "this partnership with Unwanted Witness, has transformed lives of journalists in which we now have limited expenditure on internet costs in internet cafés since we now have a full-time internet service at office, and as upcountry journalists this is a gateway to opportunities and to the outside world."
Commenting about the contents of the training, Mugwanya said "the training took us through generating business ideas which gave us potential not to rely on the little salaries from media houses where we have unsecure employment, as many of us work without appointment letters and we are implementing it."
Lastly, Mugwanya asserted that him being the coordinator at MJA-Uganda, he sees a solid association since their website is progressing thus assuring their respective partners that Unwanted Witness training did not go for trial rather a reality.
Also Christmas Rutaagi, a member of the association and participant said, "Internet has solved problems relating our safety and security while on Internet and spending much money on Internet cafés, which at times serves at a very low speed and unsecure.
He notes that the Internet and computer donations helped them to reduce security risks at cafes where they work on stories in an open space while everyone is seeing including those you're writing about. "our [journalistic] work is so sensitive in nature, that we need privacy which cannot be got in any internet bureau, this alone has many risks in that security operatives keep moving in and out these facilities for spying purposes to know who's using the Internet and in most cases its us the journalists ever in these cafes filing stories. "
Harriet Nabbanja, a member of MJA, says that Internet has made work easier for her as a journalist in terms of bridging up communication gaps with journalists in the urban setting through networking because it made the exchange of information possible and quicker.
"Internet is not only just a source of information but I can use it to do my research rather than going to the library, and also use it to promote my business to reach the outside world. It has cut-down the need for travel and expenses in transport looking for information to produce a story."
On the other hand, Ibrahim Kiggundu, head of IT department at MJA says, "The presence of a computer and full time internet at our office make it easier to have access to internet, and also, we are now having free internet. More so, I am now learning a lot of new things during my free time while using these donations because I am now grasping the best methods of attaching files using emails, using the social media platforms, and I don't need to go to an internet cafe or use my cell phone. I have leant how to publish stories on our website and learning more new online security mechanisms now that I head the IT departments at the secretariat,"
Meanwhile, Wilfred Atenyi also a beneficiary applauded the training for equipping him with investigative skills.
"Sincerely, before the training, there was missing gaps on investigative journalism which I later discovered after various modules during the training," said Atenyi.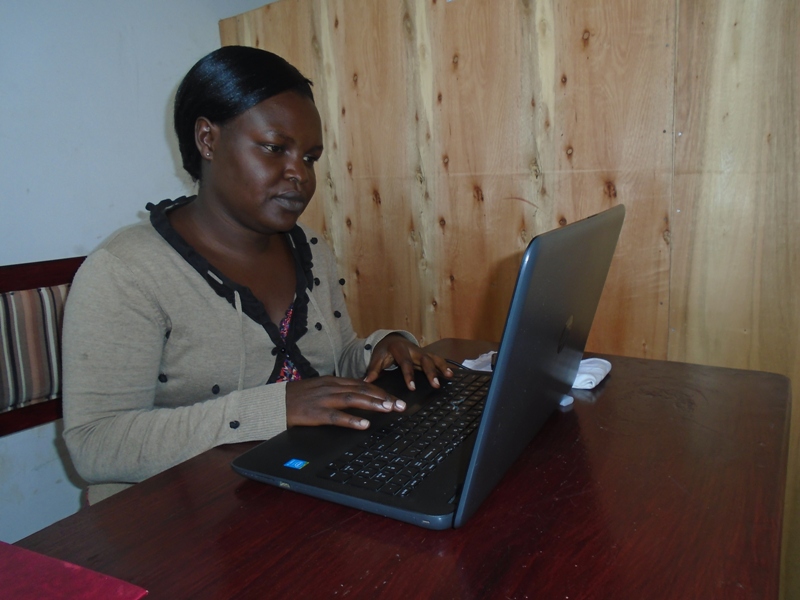 "I have managed to attain skills in compiling reports before writing up a story even sharing stories with other reporters just in case a story may be dangerous to me at that very moment, in this case I have managed to understand that there is no story worth a journalist life." He further stated.
Atenyi explained that "Currently, I can take time gathering enough information instead of giving half-backed reports on very important stories because I have now gone an extra mile in Internet usage since we now have it installed at our office premises throughout the day which has helped in affording us to get the information concerning different issues at a zero price."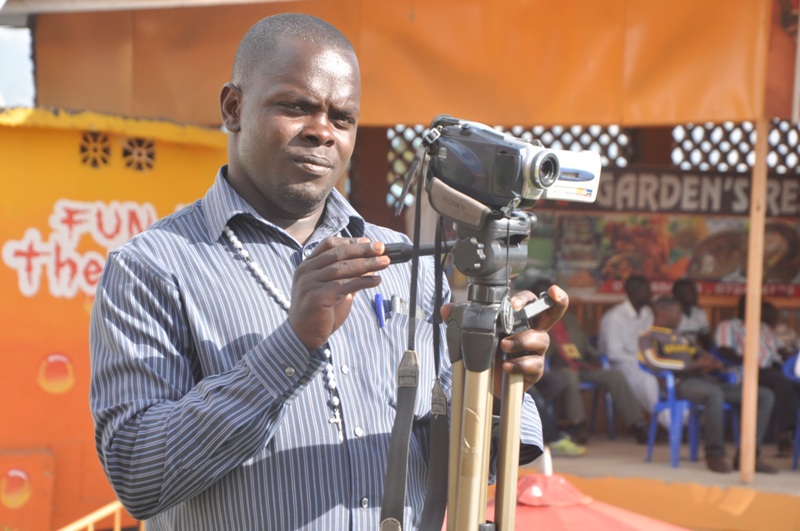 Since September 2016, Unwanted Witness-Uganda-a digital rights nongovernment organization with support from US Mission in Kampala rolled out its campaign to train upcountry journalists in e-media, e-business, human rights approach and investigative journalism.
Through its agenda 'using technology to building an independent and sustaining freelance journalism in rural Uganda' the organization's officials partnered with ten media associations across the traditional regions of the country, trained them, donated them websites, full desktop computers kits, and internet routers.
All these, were aimed at improving the lives of up-country reporters through equipping them with the requisite skills to approach stories from human rights angle and making business sense using the digital tools at their disposal unlike the situation before Unwanted Witness' intervention.
Prior, on average, upcountry reporters could spend at least Sh20,000 (about US $ 6) to put together a single story for him/her to earn maximum Shs14,000 (about US $4) worse still with limited or no working tools.