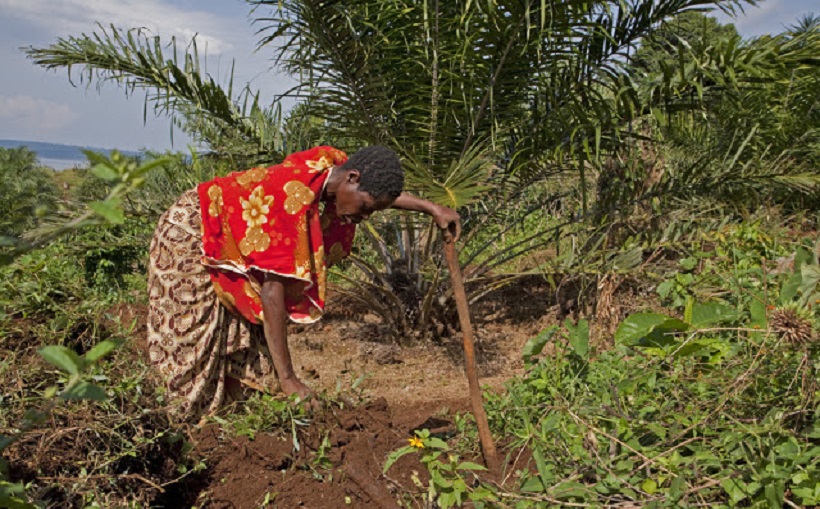 Tenure security plays a central role in driving rural transformation. It is a powerful means for enhancing the sustainability of development efforts and empowering rural people. Given the importance of tenure security, IFAD entered into a partnership with UN-Habitat, through the Global Land Tools Network (GLTN) in 2011 to implement the first phase of the Land and Natural Resources Tenure Security Learning Initiative for Eastern and Southern Africa (TSLI-ESA) initiative. The objective of TSLI-ESA I was to identify common issues and promote lesson sharing and knowledge management on land related tools and approaches amongst IFAD supported projects in selected East and Southern African (ESA) countries.
The second phase of TSLI-ESA, which started in 2013, aimed to strengthen security of tenure on land and natural resources through the integration of pro-poor tenure tools in IFAD supported projects and programmes within the ESA region. The projects objectives were to:
a) Improve knowledge and awareness of land and natural resource tenure issues and measures for strengthening the tenure security of poor women and men;
b) Strengthen capacity for development and implementation of tools (for in-country policy dialogue, country strategy development, project/programme design, implementation and evaluation) and;
c) Strengthen and scale up approaches and tools for securing land and natural resource tenure.
In places where IFAD works, especially in Africa, most rural land falls under customary tenure. Managing customary land can be challenging, as it is generally undocumented and perceived to be unclaimed, generating competing interests and claims which end up resulting in encroachment, grabbing and in some cases conflict. The management by public authorities of land, for which no official title can be presented by those living on it, can in some cases further increase tenure insecurity, leading to unilateral changes in the allocation of the land and discouraging dwellers of that land to invest on their main productive asset.
Under the project GLTN provided support in developing tools and providing training to IFAD supported projects. In total 217 participants from 39 IFAD-supported investment projects in 21 countries participated in various training and information sharing events. Two examples of IFAD supported projects that have integrated GLTN tools are the Vegetable Oil Development Project (VODP) in Uganda and the  Smallholder Dairy Commercialisation Programme (SDCP) in Kenya.
Kenya – Smallholder Dairy Commercialization Programme (SDCP) – Nov 2013 • Credit: ©IFAD/Susan Beccio
TSLI-ESA in Kenya's Smallholder Dairy Commercialisation Programme (SDCP) 
The goal of the project is to increase the incomes of poor rural households that depend substantially on the production and trade of dairy products for their livelihoods. The SDCP project was confronted with some key tenure challenges right from the beginning as there was encroachment of grazing lands and a deterioration in the state of communally shared resources. This provoked some rising tensions with regards to pasture and water resources, which also impacted the productivity of the dairy animals. As a response, GLTN in collaboration with partners conducted participatory mapping of communally shared resources ensuring that communities now have the means to protect their common resources from encroachment and ultimately promote their sustainable utilisation. The success of community mapping under TSLI-ESA in Kenya, has been captured in a video with an accompanying blog entry from GLTN.
TSLI-ESA in Uganda's Vegetable Oil Development Project 
The project aims to increase the domestic production of vegetable oil and its by-products, thus raising rural incomes for smallholder producers and ensuring the supply of affordable vegetable oil products to Ugandan consumers. With regard to tenure security, the oil palm component has faced particular challenges where land was acquired for nucleus estate for a private sector investor and where there has been large-scale conversion of land use. The project in collaboration with GLTN developed and supported "famer-driven enumeration" (FDE) in Kalangala District, Uganda, where the GLTN's Social Tenure Domain Model (STDM) is being used to upgrade the database system for farmers being used by the Kalangala Oil Palm Growers Trust (KOPGT). For further information and a video showcasing the success of farmers' driven participatory mapping with STDM in Kalangala, Uganda, here is a blog entry from GLTN.