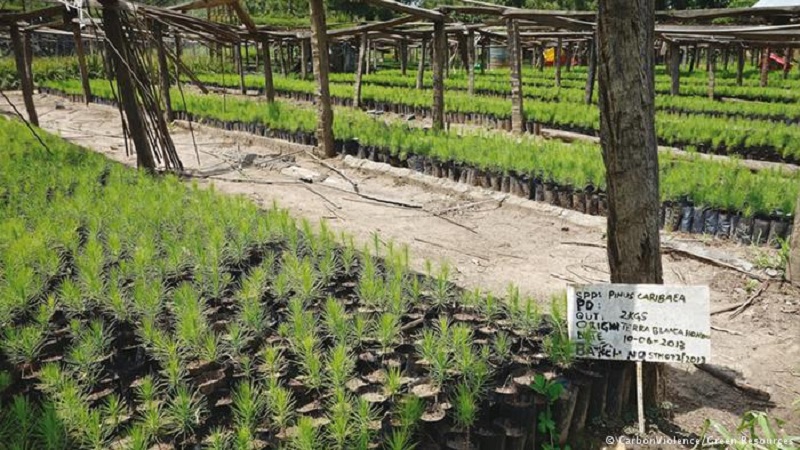 By witnessradio.org Team
A Norwegian plantation forestry and carbon offset company, Green Resources is being pinned for causing social, cultural, and environmental damage in two districts of Uganda that host its carbon projects.
In the 1990's, the company has obtained 50-year licenses to engage in plantation forestry in two Central Forest reserves of Kachung and Bakaleba in Dokolo and Mayuge districts respectively, covering an area of 11,864 hectares.
Green resources claims to have planted more trees than any other private company in the last 10 years, with over 40,000 hectares of standing plantation forestry, and to have invested over $125 million in tree planting in Africa.
In a research report under the title of 'carbon colonialism' released by a US based Oakland Institute, revealed that Green Resources' projects continue to undermine food security and livelihoods by displacing people from their own land in Kachung, Uganda.
The report further states that the project, supported by a number of international financial institutions, illustrates how climate change is increasingly used as a pretext to impose a new form of colonialism in Africa.
Speaking to witnessradio.org, Oakland Institute's Policy Director Frédéric Mousseau said the state of carbon violence around Green Resources projects is alarming "communities surrounding the plantation face an ongoing hunger crisis resulting from restrictions placed by the project on access to land, water, firewood, along with perilous working conditions for Green Resources.
The report singles out communities reporting loss of livestock and other food sources as a result of exposure to the chemicals utilized by Green Resources as part of their intensive forestry management regime. One bee farmer lost several of his hives that were located in close proximity to the plantation where chemicals are used.
Amidst poor working conditions, the report says workers are subjected to casual basis of employment, characterized by precarious situations and uncertainties.
Residents though take the project as the sole means of survival by providing hard labor earning at least Ug shs. 1,800, an equivalent of US$ 0.50 per day.
Green Resources has come under criticism for years, over carbon violence, costing the company its donors. In November 2015, the Swedish Energy Agency – Green Resources, a sole carbon credit buyer – suspended payment on a US$4 million deal based on sequestration of 365,000 tons of carbon. However, sources say that Swedish Energy Agency is currently re-assessing its decision.
In the statement issued at the release of the report, Mr. Mousseau was quoted saying, the industrial monoculture plantation forestry run by Green Resources at its Kachung site is incompatible with the needs of residents who rely upon the same land for their livelihoods and existence.
He further appealed to Swedish Energy Agency to suspend all future payments to Green Resources and cancel the deal for purchase of carbon credits. "This is the only viable response in the face of the worsening impact of Green Resources on the livelihoods of local villagers in Uganda." Said Mousseau