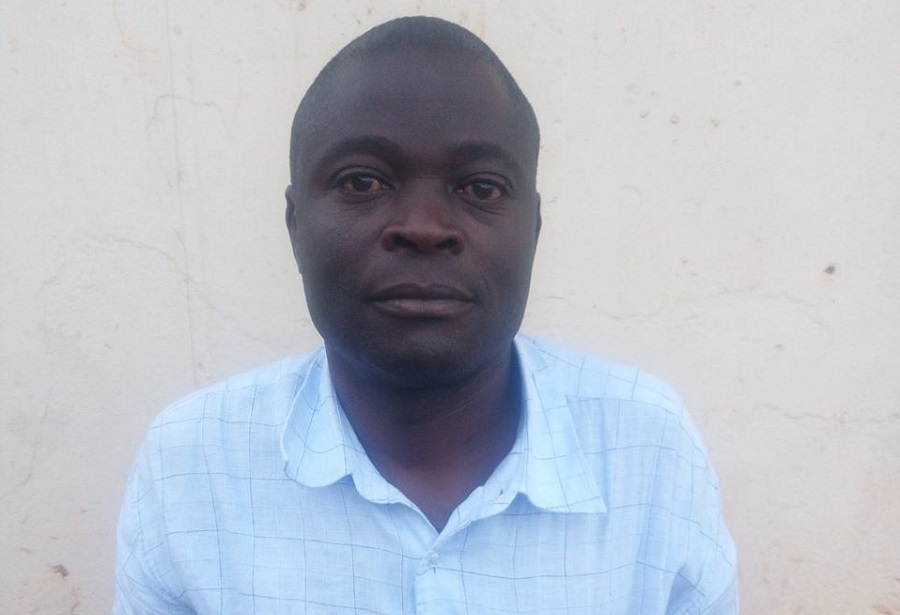 Ojuk Livingstone, the one who's sued.
By witnessradio.org Team
Mubende – Uganda – Ojuk Livingstone, a police Officer attached to Mubende district Police, also an Investigating Officer (IO) in matter of 28 land rights defenders currently under trial on nine (9) counts including murder has been dragged to court over torture.
In the matter filed on 06th/03/2020 before Mubende High Court, Ojuk, 45, a detective Corporal is accused of torture, stabbing, causing body injuries and detaining Ssenkula Charles beyond 48 hours and among other inhumane and degrading treatment while conducting investigations.
Ssenkula in his affidavit alleges that on the 5th of December 2019 while at a bar in Kyebumba, Mubende, he was arrested by Ojuk and other police officers who subjected him to death threats, kicking, slapping, blind folding, punching, sleep deprivation and other forms of torture. He involuntarily made some admissions to certain facts due to duress and was detained beyond the 48 hours stipulated by law.
The application against the police officer and Attorney General is backed by the affidavit of Morgan Muhindo, a lawyer from Kiiza and Mugisha advocates who asserts that the said police officers tortured and treated Ssenkula in a degrading and inhuman manner.
Ssenkula is now seeking that the Mubende high court issues an order directing the respondents to compensate him with general damages for the torture and human rights violations, punitive damages for the unconstitutional conduct by his tormentors and aggravated damages for the continuous beatings and maltreatment by the respondents. He also wants his tormentors to pay for the cost of the application.