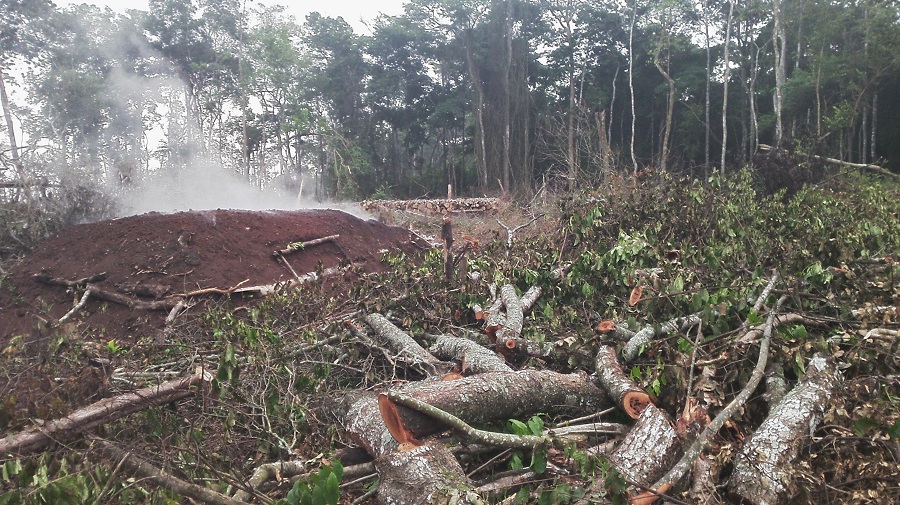 The construction of the 18-kilometre road between Kaseeta and Lwera that was earmarked as an oil road was rejected three years ago to avoid destroying part of Bugoma Central Forest Reserve.
"It was realised that Kaseeta-Lwera road was going to damage part of the habitat of Bugoma Central Forest Reserve, so it was dropped from the list of oil roads," said Tom Rukundo, the director of natural forests under the National Forestry Authority (NFA).
"It was one of the roads that were supposed to be tarmacked."
Vision Group, which is investigating the giveaway of a chunk of the forest to sugarcane growing, learnt that the decision to drop the road was made during the discussions on the Environmental and Social Impact Assessment studies between the National Environment Management Authority (NEMA) and NFA.
The road cuts across Bugoma and it has many crossing points for chimpanzees, as well as other primates and reptiles.
The decision to spare Bugoma by not expanding the road has left experts wondering how NEMA stopped the Kaseeta-Lwera road project, but gave a go ahead to the conversion of part of Bugoma into a sugarcane plantation.
The Kaseeta-Lwera road is located a stone throw away from the place NEMA has cleared Hoima Sugar to grow sugarcane.
Bugoma sits on 41,000 hectare forest reserve that accommodates about 600 chimpanzees and birds, including the Nahan's Francolin and the African Grey Parrot. It also has a big tourism potential, given that oil has been discovered in Bunyoro region and new infrastructure, including roads and Kabale International Airport, are being developed.
Recently, NEMA cleared Hoima Sugar Limited to cultivate sugarcanes on 9.24 square miles in Bugoma Central Forest Reserve, Kikuube district in western Uganda. The decision was made on grounds that 9.24 square miles is grassland.
NEMA also allowed Hoima sugar to establish an urban centre on 1.26square miles and also establish an eco-tourism centre on 1.97 square miles and restore 3.13 square miles of Bugoma.
The top Government watchdog on environment also ordered Hoima Sugar to preserve 0.156 hectares for the cultural site, conserve 6.17 square miles as a natural forest. This totals to 21.54 hectares of land (approximately22 square miles) or 5,579 hectares.
**New Vision