Landgrabs at gunpoint escalate in Uganda as the operations of a defender of affected communities are suspended
A tractor being guarded by the Ugandan army (UPDF) destroying food crops after the suspension of Witness Radio.
Landgrabs at  gunpoint escalate in Uganda as the operations of a defender of affected communities are suspended.
On Friday, 20th August, Uganda's Non-Governmental Organization Bureau suspended 54 organizations for alleged 'non-compliance'. However for multinationals it was time to merry-make as their 'nemesis', Witness-Radio, has been cornered.
Witness Radio – Uganda is a not-for-profit organization that facilitates the provision of legal representation and support to poor and vulnerable victims of land grabs financed by development financing.
Shortly after the ban, the companies have stepped in to violently evict communities off their land. The latest case since the suspension involves over 13 (thirteen) families that have been forced off their land by the government's army, without adequate, prompt, and fair compensation while knowing that the government had floored their would-be protector.
These fresh and unabated forced evictions accompanied by extreme violence are taking over several districts in the country barely a few weeks after the suspension of non-for-profit organizations in Uganda.
Kikungulu and Nyamutende villages are found in Kiryandongo district. They are two of the communities that have been represented by Witness Radio – Uganda, one of the organizations whose operations were halted. This particular community is crying foul as Kiryandongo Sugar Company Limited, one of the multinationals working in the area, has taken advantage of the situation to brutalize, humiliate and forcefully evict locals off their land to pave way for sugarcane growing.
Situated in Western Uganda, 227 km from the capital Kampala, more than 36,000 people have faced forceful evictions since 2017 when the multinationals began plantation agriculture in the area.
A report released in 2020 by three groups ,namely GRAIN, Alliance for Food Sovereignty in Africa (AFSA), and Witness Radio – Uganda, faulted security organs for abetting violence and abdicating their duties to protect citizens and properties and sided with investors.
Other multinationals engaging in unlawful evictions in the Kiryandongo district include  Great Seasons SMC Limited,Agilis Partners Limited and its subsidiary Asili Farms.
According to the US Embassy's website in Kampala Uganda, in 2019, Agilis Partners Limited was awarded the ACE award for the 'Sustainable Operations' category by the American government under the Trump administration.
One of the local council leaders who visited some eviction scenes on condition of anonymity said that companies' forced evictions in the area are surging with the protection of the Uganda Peoples Defense Forces (UPDF) attached to the 4th Division of the government's army.
The leader said the evictions are rendering people homeless, and this has been exacerbated by COVID-19 which the land grabbers have always taken advantage of.
"The UPDF is meant to protect the country but imagine it is protecting the land grabbers that are evicting people. None of the area local councils was informed of the evictions, in fact when we visited the area, their manager only identified as Peter ordered the soldiers to shoot at us. We cannot allow this extreme violence. If it happened to us leaders, how about the locals," he added.
Uganda People's Defense Forces is a national force with several Constitutional obligations as specified by article 209 of the constitution of Uganda which includes; to preserve, defend and protect the people, property, sovereignty, and territorial integrity of Uganda, contributing to regional stability and supporting international peace initiatives, among others.
Despite the intervention of the local council authorities, it has not stopped the angry and violent men from continuing with the eviction.
"I remember when the chairman asked them why they are evicting his people, they responded to him that if he is concerned, let him go to their office, that if their team comes and stops them, they will stop, not him stopping them," one of the local council officials said.
Since 2017, and on several occasions, Witness Radio Uganda with other groups including GRAIN have been putting up a spirited fight for the affected communities to regain their land. The organization's lawyers have filed several cases in Masindi High Court challenging companies' forced evictions.
The same groups have represented victim community members arrested by police and aligned before on trumped-up charges until police bonds and court bails are secured.
A 53-year-old Aweyo Margret with a family of 5 (five) is one of those currently facing the wrath of an eviction. 'The land vultures' are back, and this has taken her aback. During the first evictions in 2017, her 12 (twelve) acres were grabbed by the company without any compensation.
"They attacked, beat, and evicted us. All our crops and houses were razed," she painfully shared with our correspondent.
"After the first eviction, the area counselor, Ms. Ataro Grace, allowed me to stay on her land and allocated part of it to me since I was homeless with nowhere to go. But last week the company tractors under the protection of armed men destroyed all my crops despite the chairman's order not to evict us," she added.
About 10 (ten) women who are breadwinners for their families are equally affected since they have to look after their families.   "Most men have abandoned their families due to the unending violence fueled by companies.
Most of them were forced to go to the nearby River Nile for fishing. But often take '5' to '6'days without returning.", the Nyamuntende Local Council One (I) Councilor Abinu Christine (not real name) said.
Among others affected is Mr. Otim Patrick, (not real name), one of the area land defenders. He says the angry army raided their village in attempts to forcefully evict him and caused a kidnap of several people who have been resisting dispossession. He said the company wanted to poison his family having been given food with intentions he never understood.
"For a long time, we have been feuding with the company. They have arrested and charged me more than five (5) times. It is true these people do not like me because I am one of the community's advocates who have rejected the company's land grabs.
Why did they give only my family posho of all people whose property was destroyed?" he questioned.
He further claims that the posho was adulterated with stones and was not fit for human consumption. "Look, it is half of a 10 kg bag, and it contains stones. I and my family cannot take it," he added.
The defender said that the company has relentlessly continued with its tactics of intimidation to grab people's land in broad daylight.
"They are always armed whenever they are forcefully evicting people off their land. Some of our people fear them. Those who dare to stop them are kidnapped, or arrested, and beaten. They have a saying that, "it is better [for them] to fight with the dead in court than the living.''
He further added that the violent evictions by the company have not ended despite pending investigations over the same matter established by the former Lands and Housing Minister Beti Olive Kamya upon her visit to the area early this year.
However, the Kiryandongo Sugar Company through their Corporates Manager, Mr. Johnny Masagazi, denied these allegations, they insist no eviction is taking place. "There is no violent eviction taking place in the area," he added.
About the deployment of soldiers during the eviction in the area, the spokesperson of the Uganda People Defense Forces (UPDF), Brigadier General Flavia Byekwaso, said that the people were warned and given time to vacate the area but remained.
"The army has to protect the investors in case they are attacked by residents because they came to develop the country and this is why soldiers are always in presence during evictions," she added.
"We pray that the continued oppression and forced evictions by the company ends," Ataro concluded. "With the indefinite suspension of the biggest land rights watchdog, Witness Radio – Uganda, some observers believe the situation is most likely to worsen and calls upon development financiers, and western governments, especially the American government for the lip service."
"The suspension of Witness Radio will pile more misery on the communities. Witness Radio-Uganda had gone bare knuckles and taking no prisoners. It had exposed state and international-sponsored land grabs.
Western banks and basket funds were just injecting money without following up and ascertaining what the money was doing. They only care about profits and call it "development," he said.
"And I can't come to terms with the fact that the American government awarded Agilis Partners Limited with an award. What for? For the rape and defilement it has been sponsoring in Kiryandongo and other parts of the country. It's not foreign policy. That is a silent and covert war against smallholder farmers.
If I was Biden, I would be contemplating to withdraw that award", concluded Kizito Lwanga**, not real names.
Despite a directive by the Lands minister to end any illegal evictions during this difficult COVID19 times, the evictions have continued without being checked. Below is a chronology of some of the injustices that have continued unabated;
THE YEAR 2020
On the 27th of August 2020, Faida Annet's house was torched by workers of Agilis partners. https://witnessradio.org/more-women-are-going-to-be-sexually-abused-and-forced-to-lose-their-land-to-the-rich-investors-as-uganda-goes-into-a-semi-lockdown-of-42-days/
On 4th/ September/ 2020, 9 land rights defenders, Fred Mwawula, Martin Munyansia, Ramu Ndahimana, Samuel Kusiima, Martin Haweka, Amos Wafula, Eliot Talemwa, Pamela Mulongo, and George Rwakabisha, were arrested and charged with threatening violence. https://witnessradio.org/breaking-eight-land-rights-defender-and-activists-have-been-assaulted-arrested-and-taken-to-unknown-place/
On 8th September 2020, a pregnant woman identified as Wineza Kuluwudini, a wife to Ndahimana Ramu a land rights defender in the area, was beaten by multinationals and local police as she was found digging on her land. https://witnessradio.org/special-report-abridged-testimony/
On 8th September 2020, land rights defender George Rwakabisha was beaten and arrested by a group of armed men attached to Great Season SMC Company under the protection of police officers attached to Kiryandongo police station led by one Abura Felix attached to Kiryandongo district police.
On 8th September 2020, Kiryandongo police and Great Season SMC Limited workers attacked the Abagambakamu (a group of Kiryandongo displaced victims) while digging in their fields. https://witnessradio.org/special-report-abridged-testimony/
On 22nd October 2020, Soldiers guarding Kiryandongo Sugar Limited shot at Jane Bamulangye, a resident of Kitwetwe village in Masindi questioning her why she does not move on their land. https://www.newvision.co.ug/news/1530727/residents-complain-forceful-evictions-sugar-factor
THE YEAR 2021
On 7th February 2021, a 61 Batumbya Charles, a resident of Kikungulu village, Kitwala parish in Kiryandongo district was attacked and beaten by unidentified plain-clothed men who were armed with pangas and batons. https://witnessradio.org/fresh-violence-in-kiryandongo-as-a-project-affected-family-head-narrowly-survived-death/
On Friday 12th March 2021, Atyaluk David Richard was assaulted and picked from his home at gunpoint by armed soldiers guarding Kiryandongo Sugar Limited's sugarcane plantation and tortured. He was later transferred to Kiryandongo Central Police station and charged with setting fire on crops. https://witnessradio.org/violence-escalation-land-right-defender-is-picked-from-his-home-on-a-gunpoint/
On 17th March 2021, Great Season SMC Limited workers under the supervision of police seized a hoe belonging to Wineza Kuluwudini, a resident in Kisalanda – Jerusalem.
On 17th March 2021, 3 police officers and 6 company guards of Great Season SMC Limited with bows and arrows seized 3 hoes of a land rights defender Munyansia Martin.
On 17th March 2021, police and Great Seasons SMC Company, Limited guards confiscated 3 pangas, a sweater, and a skirt of Ntwetwe Silasi, a resident of Kisalanda- Jerusalem.
On 17th March 2021, Great Season SMC Company Limited guards seized a panga of a 15-year-old Atuhairwe Daniel who was found slashing in their garden.
On 16th April 2021, Joshua Andy's hoe was grabbed by 2 guards of Kiryandongo Great Season SMC Limited while digging in his garden.
On March, 18th, 2021, Sipiriano Baluma, Byaruhanga John, Aliganyira Francis, and Karangwa Frank all residents of Kisalanda – Jerusalem village, Kitwala sub-county in Kiryandongo district were abducted by armed anti-riot police, and armed great season SMC company workers with bows and arrows and detained at Kiryandongo central police for 6 days. https://witnessradio.org/dozens-of-armed-police-and-armed-company-workers-invade-a-village-in-kiryandongo-abducted-4-village-members/
On 23rd March 2021, Kiryandongo police forcefully arrested Munyansia Martin at Kiryandongo Magistrates court where he had gone to report on his bail for another trumped-up charge.
On 24th March 2021, Land rights defender Olupot James was severely beaten, arrested by guards of the Kiryandongo sugar limited company accompanied by the Kiryandongo police and charged him with threatening violence. https://witnessradio.org/after-being-tortured-by-the-army-the-land-rights-defender-is-charged-and-remanded-to-prison/
On 24th March 2021, police and security guards of Great Seasons, SMC Limited attacked the whole village of Kisalanda – Jerusalem to arrest all family heads.
On 24th March 2021, Kalisa Giligooli and Emmanuel Mulyanasaka all residents of Kapapula in Kiryandongo district were arrested by Kiryandongo district anti-riot police and Kiryandongo Sugar Limited's guards.
On 24th March 2021, George Rwakabisha's hoe was taken by 3 police and 6 guards of Great Season SMC Limited
On the 24th of March 2021, Great Season SMC Limited guards accompanied by police entered Sepriano Baluma's house, picked his panga and spear, and seized them.
On 24th March 2021, Great Season SMC Company Limited's guards under the protection of the police, forcefully plowed fields of residents ( Haweka Martin and Sepriano Baluma)
On 24th March 2021, 3 police officers and 6 Great Season SMC Company Limited guards with bows and arrows attacked Karangwa Frank, entered his house, and took his panga and hoe.
On 24th March 2021, Great Season SMC Limited guards and police robbed Aliganyira Francis's UGX 50,000, and also his hoe was seized.
On the 2nd of April 2021, Haweka martin, at around 8:00 am local time was found digging in his garden, arrested by a police patrol with 10 armed men. His 50 kgs maize, a hoe, and gumboots were seized. He was charged with criminal trespass.
Munyansia Martin, on the 2nd of April 2021, threatened to scorch himself with petrol after a group of 10 armed men attached to Great Season SMC Limited intended to arrest him.
On 12th April 2021, 6 guards and 3 police officers forcefully taken a panga of 75-year-old Gedeon Malemi, a resident of Kisalanda –Jerusalem.
On the 16th of April 2021, Lukholere Lawrence a resident of Jerusalem- Kisalanda, was declined to cultivate in his garden, threatened to be arrested by 2 workers of Great Season SMC Company Limited.
Threats of demolition of houses and destruction of property to Lukholere Lawrence and land right defender, Martin Haweka by guards of Great season SMC Company Limited on 17th of April. 2021.
On 17th April 2021, Baluma Sepriano was denied access to his garden and narrowly survived arrest by Great Season SMC Limited's guards.
Lands minister halts Kiryandongo's ongoing evictions on 23rd April 2021. https://www.monitor.co.ug/uganda/news/national/lands-minister-halts-kiryandongo-evictions-3377020
Mwesigye Reuben was arrested on 28th May 2021 and charged. https://witnessradio.org/breaking-alert-uganda-police-nets-a-middleman-linked-to-the-kiryandongo-district-land-grab-saga/
Mr. Lubambula John was arrested on 17th /6/ 2021 for causing land fraud that led to massive displacement and forced evictions of people. https://witnessradio.org/a-senior-lands-officer-is-arrested-in-connection-to-the-kiryandongo-district-land-grab-saga/
On 18th June 2021 four villagers; Baluma Sepriano, Martin Munyansia, Byaruhanga Ronald, and Godfrey Munyansia arrested by armed officers led by the Kimogola Operations Commander Mr. Bagadya Steven and Abula Felix of the Great Season SMC Limited. https://witnessradio.org/fresh-arrests-of-land-rights-defenders-villagers-in-a-newly-announced-second-covid-19-lockdown-in-uganda/
On the 20th of June, 2021. Residents in Kisalanda, in ranch 21 complain of their gardens which were given to cattle keepers as grazing grounds by Agilis Partners https://witnessradio.org/lockdown-violence-alert-as-lockdown-bites-multinationals-resort-to-the-use-of-herds-hired-from-pastoralists-to-evict-locals-off-their-land/
On 12th July 2021, Mr. Kajasiyo David was attacked and beaten by cattle keepers that were rented by the Great Seasons SMC Limited on the local people's land. https://witnessradio.org/lockdown-illegal-eviction-fresh-waves-of-unabated-acts-of-forced-eviction-violence-have-hit-kiryandongo-once-again/
On 15th July 2021, land rights defender, Sepriano Baluma was burnt by the Great Seasons SMC Limited. https://witnessradio.org/lockdown-illegal-eviction-fresh-waves-of-unabated-acts-of-forced-eviction-violence-have-hit-kiryandongo-once-again/
Threats of eviction to land rights defender based in Kikungulu, Kitwara Sub-County Otyaluk David Richards by the Kiryandongo Sugar Limited as company workers guarded by the army routinely park their tractors in front of his houses creating fear among his family and the entire community. They started on 12th August 2021
Three people were reported kidnapped by the Kiryandongo Sugar limited agents (the government army), as several families were evicted on 25th August 2021
Original source: Ugandan land defenders Via Farm Land Grab
Court dismisses criminal case against the eight land rights defenders in Kiryandongo district for want of prosecution.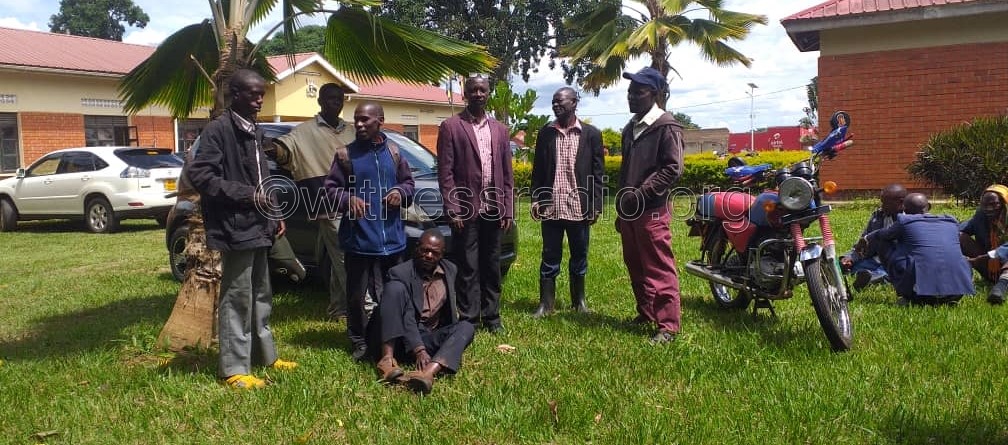 By Witness Radio team
The Magistrate court in Kiryandongo district has dismissed a threatening violence case against the eight community land rights defenders after close to 3 years of trial due to the failure of the prosecution side to adduce enough evidence.
This milestone comes after the prosecution's evidence failed to pin the defenders on the alleged charges. Before the dismissal of the case, after a month, the defenders had been trekking to Kiryandongo Magistrates Court as part of the Court bail bond requirements for the trial. 
The trial that began in 2020 has been marred with unnecessary adjustments and changes of hearing magistrates. Similarly, the prosecution needed to produce witnesses resulting in constant adjustments. 
In her ruling, on 31st of May 2023, the Magistrate pointed out that the prosecution did not produce enough evidence to warrant the accused persons to defense causing the discharge of the threatening violence case.
On the 17th of September 2020, the eight appeared before the magistrate and were all charged with threatening violence. Earlier on the 4th of September 2020, the prosecution had alleged that they threatened to harm a police officer and workers of Great Season SMC Limited while at Kisalanda.
Before the arrest of the defenders who included Mwawula, Ramu Ndahimana, Samuel Kusiima, Martin Munyansia, Martin Haweka, Amos Wafula, Eliot Talemwa, and George Rwakabisha, the group was first assaulted and beaten by Great Seasons SMC Limited workers and Kiryandongo police officers.
Their arrest also happened barely a few days after the release of the Kiryandongo report "Landgrabs at gunpoint", which accused security agencies and multinationals of using violence to grab communities' land without following the due process of acquisition.
The Great Season SMC Limited is among the multinationals highlighted in the report participating in land grabbing. The company is owned by a Sudanese businessman based in Dubai. 
Others include Agilis Partners Limited, owned by US businessmen and backed by several foreign development agencies and "social impact" investors, and Kiryandongo Sugar Limited owned by a Mauritius-based RAI family.
 The eight community land rights defenders have been abducted, tortured, persecuted, and their activities criminalized by multinational companies since 2017 when they started operating large-scale agricultural businesses on the communities' land.
"We have been exhausted with constant movements and the longevity of the journeys. It has been both time and financially-consuming for us to travel to court every two weeks in a month to be tried on charges that were framed against us. We thank God and our lawyers for winning this battle, and we are also looking forward to fighting the remaining battle of regaining our grabbed land."
In less than a year, this is the second case against human rights defenders to be dismissed by the Magistrates Court in Kiryandongo for lack of evidence. 
In August 2022, Kiryandongo Magistrates Court dropped a criminal trespass case against Mr. Otyaluk David, a Nyamuntende community land rights defender for want of prosecution. 
Mr. Otyaluk is one of the land rights defenders mobilizing their communities against a Kiryandongo Sugar Limited land grab.
This is yet another blow against multinational companies criminalizing the works of human rights defenders in the Kiryandongo district. They intentionally do this to weaken these poor people to surrender their land which the companies want to use for agribusiness. And as Witness Radio, we are ready to defend and protect both defenders and their communities." A Witness Radio – Uganda lawyer revealed. 
Close to 20 local farmers are in jail for fighting for their land not to be taken by the East Africa Crude Oil Pipeline (EACOP).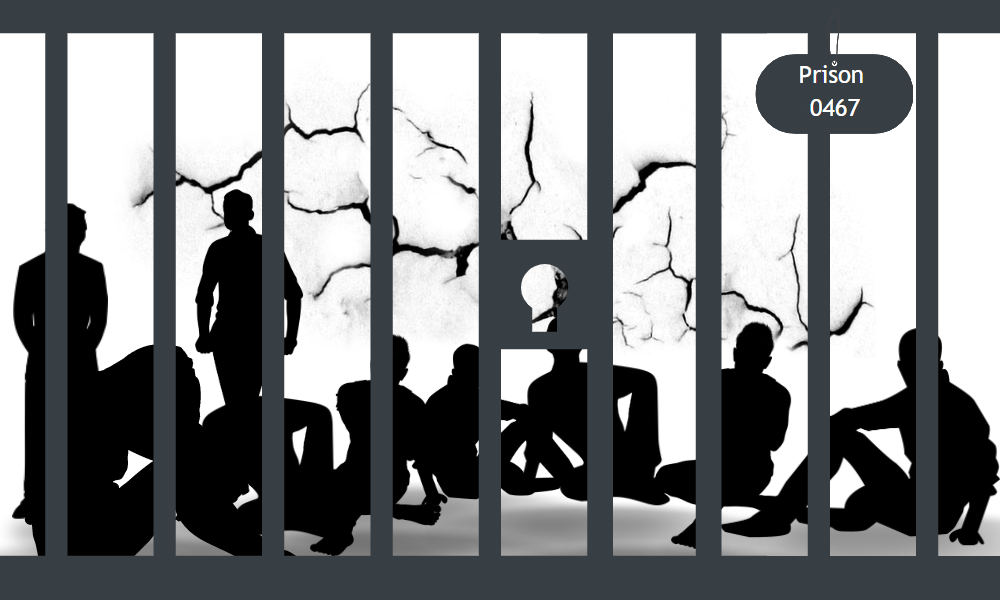 By Witness Radio Team.
For the last 50 years, local farmers in Waaki North, Kapapi Central, Waaki South, Runga, and Kiryatete villages in both Kapapi and Kiganja sub-counties in the Hoima district have been surviving on subsistence farming and rearing animals on their land as a source of livelihood for their families.
Until 2022, when their land was surveyed for the East Africa Crude Oil Pipeline (EACOP), this brought smiles to the faces of the local communities hoping that doors for opportunities associated with the project had emerged. Immediately, the registration of Project-Affected Persons (PAPs) started.
The East Africa Crude Oil Pipeline Project (EACOP) is a pipeline that will transport crude oil produced from Uganda's Lake Albert oilfields to the port of Tanga in Tanzania to world markets.  EACOP runs 1,443km from Kabaale, Hoima district in Uganda to the Chongoleani Peninsula near Tanga Port in Tanzania.
EACOP has been criticized from different sections all over the world and environmentalists expressed serious concerns as it endangers the fight against climate change and breaches the international Paris Agreement with an estimated production of 34 million tons of CO2, twice as much as Uganda and Tanzania's emissions.
But the story slowly altered from smiling to grief.  Along the way, those who had registered to be compensated for their land started getting threatened and intimidated. Others were arbitrarily arrested and detained on trumped-up charges by the area police. Later, this violence escalated after land grabbers brought in guards from Magnum, a private security company.
Future dreams got shuttered: On the 10th of February 2023, security forces including; Hoima district police, soldiers, and private guards, raided homes of close to 500 families sitting on 1294.99 Hectares in the wee hours, torched and destroyed houses, assaulted dozens of locals, looted animals and harvested grains from stores among others.
For the last three months, Witness Radio statistics show that close to 20 local farmers have been arbitrarily arrested and trumped up with charges of theft, threatening violence, and malicious damage among others.
Some victims that were produced before the court, charged, and currently in Hoima prison include; Mbombo Steven, Rubyogo David, Mulega Eria, Rangira Steven, Karongo Edward, Karongo Steven, and Kataza Sam, and others.
Criminalization of farming activities of local farmers and the work of community land and environmental defenders is common in Uganda. It is a tool used by economically powerful and politically connected individual investors/companies to put critical locals in jail and grab their land.
According to the 2022 report by Frontline Defenders, a global human rights group, criminalization is one of the biggest threats faced by defenders of land and the environment.
The report further revealed that the environmental, land, and indigenous peoples' rights sector was widely affected at (11%) of the total cases tracked. Additionally, the arrests and detentions did put at risk the lives of the outspoken community members.
Mr. Mbombo Steven, one of those currently in jail, was arrested on 24th February 2023, a day after the Ugandan minister for lands, hon. Nabakooba Judith had visited the area and directed the community to return to their land.
His family members revealed that Mbombo had been arrested and persecuted many times for fighting for his land rights. By the time of his arrest at 8 am local time on the 24th of February 2023, he had returned to occupy and use his land.
"He had gone back to check on his land shortly after the minister's orders but when the guards saw him, they arrested, and handcuffed him before being taken to Runga police. He was later transferred to Kitoba police," a family member who preferred anonymity due to fear of retaliation revealed.
The escalating arrests have forced many family heads to abandon their families and go into hiding. The violence has left many mothers with responsibilities to care for their children. One of the women whose husband is in jail narrated. She added that ever since the husband was arrested, she's been challenged with feeding children and looking for a house to sleep in.
"I have eight children to take care of. We have no food, and they don't go to school because we have lost everything. Imagine being in this situation with no land, shelter, or no food among others. How can I feed and educate them?" She revealed.  She added that they (her and 8 of her children) are currently living with their relatives.
Breaking: A defender is kidnapped from his home, sitting on land targeted for large-scale sugarcane growing.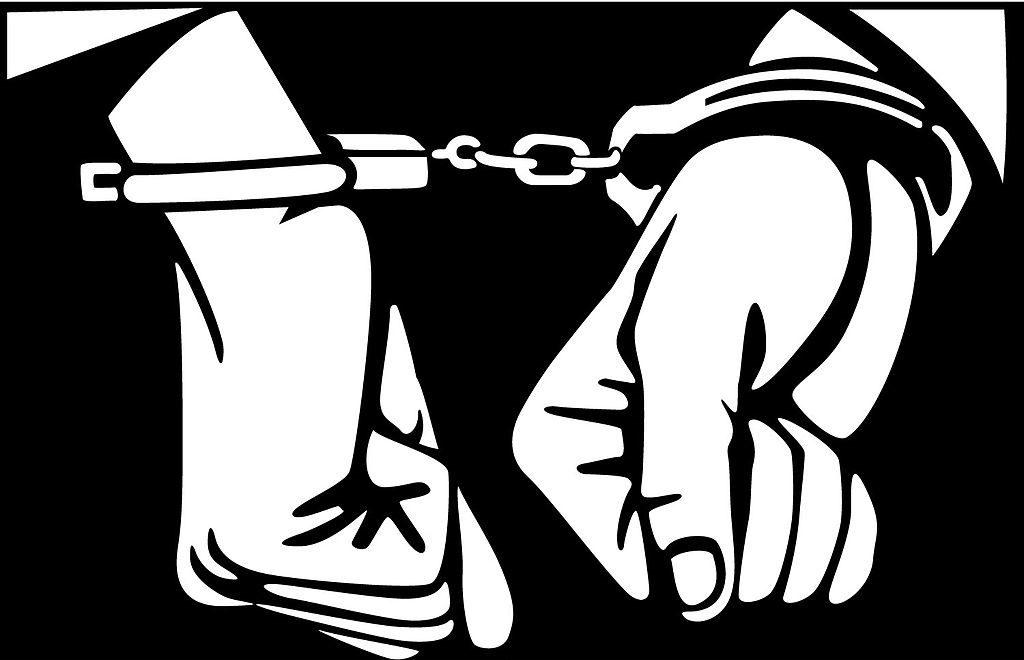 By Witness Radio team
A group of people with some believed to be attached to Kiryandongo district police have kidnapped Wandiba Moses, a Nyamuntende-based community land rights defender, and taken him to yet unknown places, his family members have confirmed to Witness Radio.
According to eyewitnesses, Wandiba was kidnapped from his home the previous weekend shortly after refusing a forced survey of his land. 
The defender's home is located on land targeted by Somdium Limited for large-scale sugarcane growing. The company was incorporated in Uganda in 2011 and brands itself as one of the biggest sugar exporters to the Democratic Republic of Congo and South Sudan among others. 
Wandiba is the third (3) community land rights defender to be targeted with kidnap for his involvement in rejecting the forceful acquisition of their land commonly referred to as Ranch 22 in less than two months. 
On the 7th of February 2023, Kiryandongo police under the command of the District Police Commander (DPC) invaded the Nyamuntende community and arrested twelve (12) members of the Ranch 22 community. These included two community land rights defenders Mulekwa David and Mulenga Jackson. Eight (8) were cattle farmers including Kanunu Innocent, Musabe Steven, Munyankole Enock, Lokong Gabriel, Ntambala Geoffrey, Kagenyi Steven, Mukombozi Frank, one Karim, and Kuzara Frank. At the same time, one minor Tumukunde Isaac was also arrested.
"We saw some people in police uniforms together with familiar faces of land brokers in Kiryandongo district. We identified one of them as Mbabazi Samuel. When they reached his home, they told him they wanted to value his land and properties. In his response, the defender vehemently refused and stopped everybody not to enter his land," said Caleb Mushija, the chairperson of the affected community, who witnessed the incident.
He further narrated that the defender's refusal led him to be grabbed by men from behind and handcuffed knot before being thrown onto a white double Cabin with registration number UG0203L.
According to the Witness Radio research team, the vehicle number plate described above belongs to the government of Uganda. 
The kidnap of the defender follows a meeting on Tuesday 21st of March 2023 meeting between affected residents in Ranch 22 in Nyamuntende, District leadership, and the District Security Committee, chaired by Mr. Dan Muganga, the Kiryandongo Resident District Commissioner (RDC). 
According to the residents, the RDC said in the meeting that the government had brought valuers to undertake land property assessment exercises. Still, he called on all stakeholders to have it peaceful.
When contacted about the kidnap of the defender in a forced valuation exercise RDC Muganga claimed that he was unaware of the incident. 
"I told the District Police Commander (DPC) himself that valuation exercise should not be forceful, people should consent first before any exercise. If that is the case, let me call him now." He said.
The District Police Commander, Muhangi Edson requested time to establish where the defender is being held.
"I am trying to call someone to find out. I will get back to you" the DPC added.