A senior lands officer is arrested in connection to the Kiryandongo district land grab saga.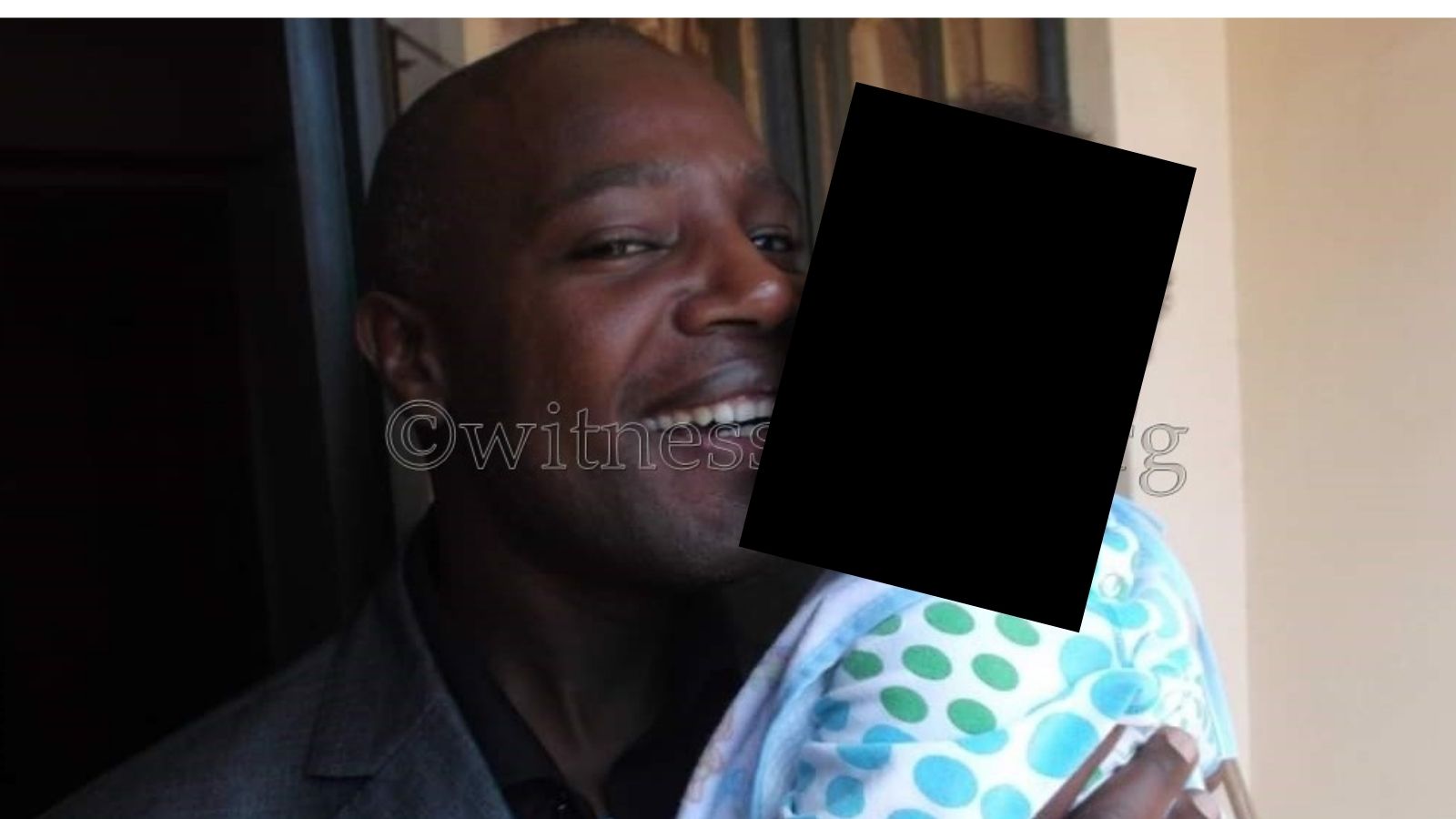 A photo of a Kiryandongo senior lands officer John Lubambula.
By witnessradio.org team
Kiryandongo – Uganda – A team of police detectives attached to the Land Protection Unit, the Special Investigations Unit (SIU), and the Criminal Intelligence and Investigation Directorate (CIID) have arrested a senior lands officer, Kiryandongo District Land Board for land fraud that caused a forced displacement of thousands of natives off their land.
John Lubambula is the second person to be arrested in connection to the Kiryandongo district land grab saga after a land broker Mwesigye Reuben, who was arrested and charged with three counts including fraud by a chief magistrate court based in Masindi district, mid-western Uganda.
According to police investigations, While acting as the secretary to the Kiryandingo District Land Board, Lubambula John, Mwesigye Reuben, and others at large, fraudulently transferred land ownership comprised in Block 7, Plots 66, 68, and 69 at Kimogora in Kiryandongo, and gave it to multinationals for large scale agribusiness.
Police investigations further establish that upon stealing land from the poor communities, the benefactors created plots of land and shared them amongst themselves.
The stolen land belonged to families that are part of the 35000 people being forcefully displaced by three multinational companies including Great Seasons SMC Limited, Agilis Partners Limited, and Kiryandongo Sugar Limited.
The communities plagued by the continued forced evictions comprise three categories: The first category consists of people who were born on the land since 1935; the second, those that settled on the land during and after civil wars, including the Lord's Resistance Army (LRA) which lasted for 2 decades in Northern Uganda from the late 1990s; and lastly, those who settled on the eviction site at the instance of government in 2011 through the Nyamalebe Landless Association.
Victims of forced land eviction accuse the group of land brokers of perpetrating violence through hiring and using machete-wielding men, private security guards, and police officers attached to Kiryandongo district police to commit violent acts which include: sexual and gender-based violence, illegal arrest and detention, torture, kidnap, demolition of houses, cutting down their food crops, and stealing their household properties among others.
"We are dying of hunger, we have nowhere to dig, and all our farming gardens were taken by the grabbers. If they see you digging, you are beaten and arrested and charged," said, Martin Haweka, one of the project-affected families.
Led by detective Richard Ekebu, Lubambula was arrested from his office located at Kiryandongo district land board, at 1:30 pm local time on June, 16th 2021.
Lubambula is currently being detained at Kabalaga police station, waiting to be taken to Masindi magistrates court.
LOCKDOWN ILLEGAL EVICTION: Fresh waves of unabated acts of forced eviction violence have hit Kiryandongo once again…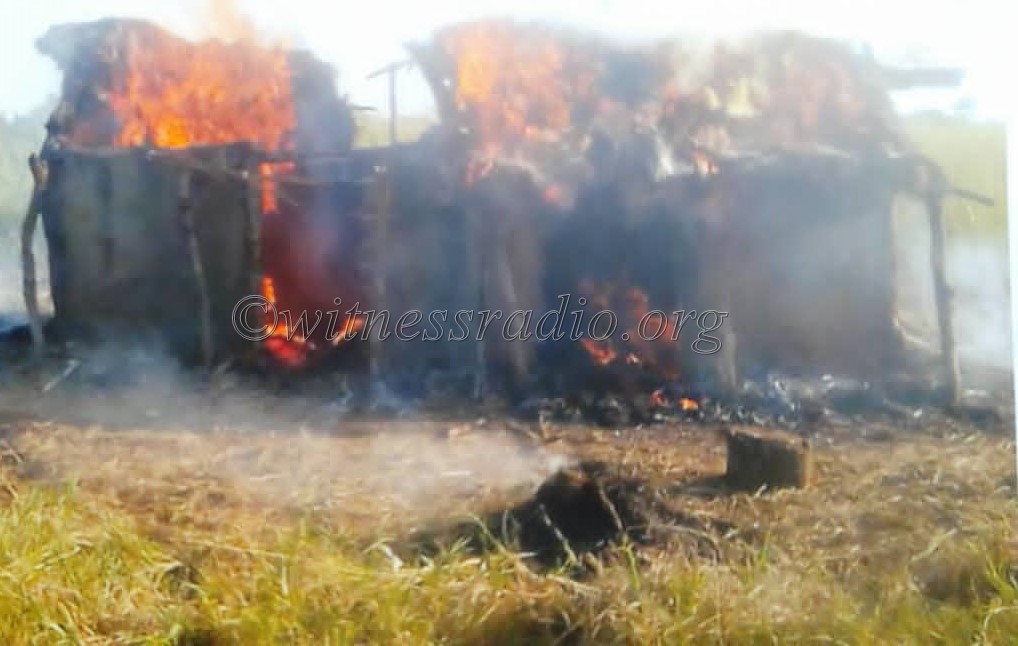 Mr. Baluma Sipiriano's house that was burnt by the workers of Great Seasons SMC in Kiryandongo district.
By witnessradio.org Team
With only a few weeks of the second COVID 19 lockdown in Uganda, multinational companies have taken the advantage of the situation to brutalize and use other violent methods to force poor communities off their land in the Kiryandongo district.
Ever since Uganda went into a total lockdown on June 6th, 2021, agents of multinationals under the protection of area police, the army, and private security guards are burning people's houses, arbitrarily arresting community land rights defenders, attack and beat up community leaders, and, have now hired out part of the grabbed land to pastoralists outside Kiryandongo district to purposely graze animals into poor communities' gardens among other acts of violence.
The second lockdown was a result of a new surge of COVID causing outrageous infections and deaths. Currently, Uganda has 92,490 Coronavirus Cases and 2,557 deaths.
Multinationals with the support from security organs and operatives deployed to guard the grabbed land are likely not to stop the forced eviction despite this year's ministerial directive halting further evictions that were issued on July 18th, 2021 by the lands minister, Mrs. Judith Nabakooba Nalule.
Since 2017, three multinationals have orchestrated violence to over 35000 inhabitants in the Kiryandongo district to give way to large-scale agribusiness projects.
The Multinationals include; the Dubai domiciled Great Season SMC Limited, Cayman Islands domiciled Agilis Partners Limited, and Mauritius domiciled Kiryandongo Sugar Limited.
Since that period, the area has witnessed various forms of violence ranging from rape, defilement, kidnap, torture, intimidation, illegal detention, imprisonment to the demolition of schools, worship centers, and homes, among others.
Early this month, at 8:00 AM local time, a family of Baluma Sipiriano was attacked by three armed agents allegedly part of Great Season SMC Limited and torched one of his houses before running away. Baluma is a community land rights defender who has been charged and persecuted on trumped-up charges.
"I was not at my home by the time of the attack. But three of my children, who were at home told me that armed with machetes, spears, bows, and arrows, company workers with the protection from armed police carried out the attack. One of them pulled out a matchbox and set my house on fire and all property was reduced to ashes".  Baluma narrated.
According to residents, more than 10 houses have been burnt in the area but the police are silent and no intervention has been made.
Whereas Mr. Baluma reported the incident to the area police in Kimogola, police have not taken any against the perpetrators.
Another case of violence involves a 78-year-old Mr. Kajasiyo David. He was attached by cattle keepers who hired part of the grabbed land from companies and was severely beaten.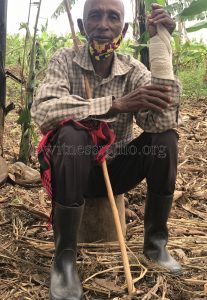 Mr. Kajasiyo David a small holder farmer showing his forearm that was fractured during a scuffle with herders
A medical report seen by Witness Radio -Uganda confirms that the old man's left hand got a fracture.
"Three (3) herdsmen came and grazed their cattle in my small garden left. When I approached and requested them not to destroy my food crops, they responded by beating me until I became unconscious" Narrated the old man.
According to residents, multinationals are using fly-grazing as a form of eviction with more than 1000 heads of cattle.
"These cattle keepers have abandoned grazing spaces to target gardens and destroy our food crops, we are being pushed into extreme hunger and poverty while the multinationals reap huge profits from our own country," Said Benon Baryeija, one of the community leaders.
New booklet: Nine Reasons to Say NO to Contract Farming with Palm Oil Companies
Why do peasant farmers lose out when they produce for the palm oil industry? A publication based on experiences from Latin America, sub-Saharan Africa and Southeast Asia.
This publication explains how contract farming with palm oil companies works, and why it is a serious threat to peasant farming and food sovereignty. The booklet looks at nine of the most common promises that companies make, and most importantly, the information they conceal behind each promise.
The publication is available in English, Portuguese, French, Spanish and Bahasa Indonesia.
 Download the publication in English here: Two pages per sheet | Single pages
The main focus of industrial palm oil companies is to maximise their profits. Their goal is to keep production costs as low as possible and to sell as much palm oil as they can. The more land they can control, the more palm oil they can sell.
With the full support of governments and financial institutions, palm oil companies have taken control of millions of hectares of land. They have destroyed and contaminated fishing grounds, fertile soils, water sources and forests. This corporate takeover of community land has also resulted in violence against people living in and around oil palm plantations, including abuse and sexual violence against women. The few jobs on plantations that are available to community members are poorly paid and dangerous.
Because resistance to these large-scale concessions is rising, companies have started to use different strategies to take control of community land. One of these strategies is to create smallholder, or outgrower schemes. Other names for this are contract farming or alliances with smallholders.
What companies do is propose that peasant farmers grow oil palm on their own land, and in turn, the company will buy all the oil palm fruit they produce. Governments usually support these schemes, which are presented as a win-win deal. But in fact, they are a trap. Peasant farmers accumulate debt right from the start, lose the freedom to decide who to sell their production to, face strict restrictions on planting other crops, and give up autonomy and even their land. These are some of the major consequences for peasant farmers who get locked into contract farming. Experiences in Latin America, sub-Saharan Africa and Southeast Asia have already shown this.
Contract farming allows oil palm companies to control more land and increase their production without being accused of land grabbing or evicting peasant families. Governments have also started to promote these schemes, in order to avoid the social conflicts that tend to arise when large concessions are handed over to corporations. Furthermore, contract farming has become a tactic for palm oil companies to access new, often public funding from development banks, aid agencies, governments and other funders.
>> Download the publication in English here: Two pages per sheet | Single pages
The booklet is also available in Portuguese, French, Spanish and Bahasa Indonesia..
Original Source: World Rainforest Movement
Forced eviction during covid-19 lockdown: KCCA with the World Bank funding is excluding me and my siblings from being compensated for our properties because we evolved lawyers in the eviction process.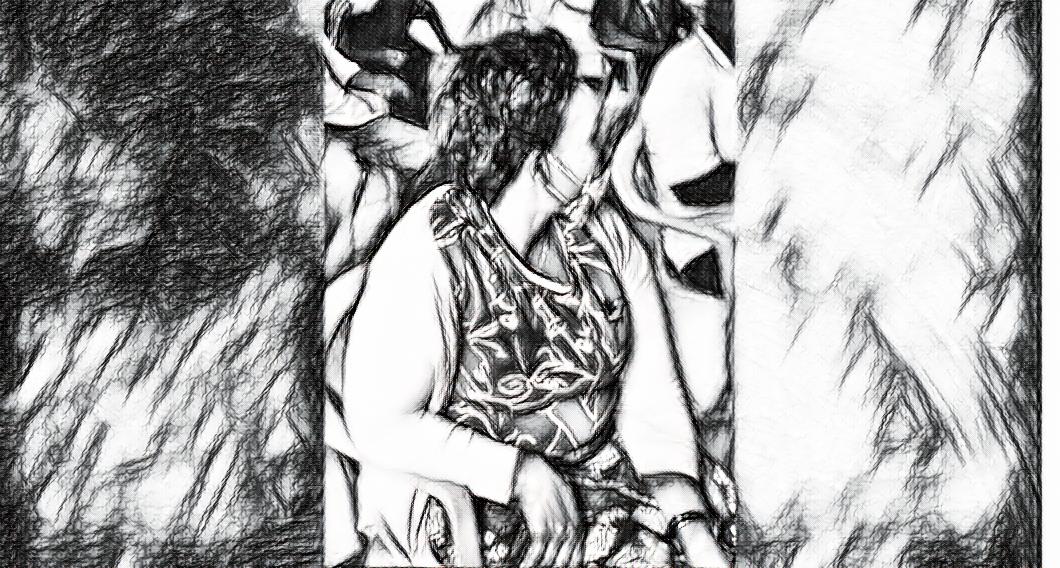 Nasande Kadijah, seated in one of the village meetings.
By witnessradio.org Team
Nasande Kadijah, not real name due to fear of retaliation, is one of the residents of Kawaala zone II, in Rubaga division, in Kampala district whose piece of Kibanja is being grabbed by Kampala Capital City Authority, (KCCA) to expand and construct the Lubigi Primary Channel with the aid of the World Bank loan to tune of USD 175 Million without compensation.
Nasande was born on the same piece of land in 1972 and, later with her siblings, they inherited the same property from their parents. The land measures an acre on which she constructed a house and also uses it to grow beans, bananas, and maize.
In early December 2020, Nasande's family was among the 120 families that first received an eviction notice from KCCA without prior notice. It later dawned on them that the eviction notice was to pave way for the channel construction.
According to Nasande, they learned about the Second Kampala Institutional and Infrastructure Development Project (KIIDP-2) from Witness Radio – Uganda lawyers.
A selfless community leader claims that she has been targeted by KCCA for mobilizing other community members to resist the COVID-19 land grab. As a result, her land has not been valued and compensated for, and yet KCCA is insisting on constructing and finishing the channel by December 2021.
After filing a complaint to the World Bank's Inspection Panel on 17th June  2021, and holding a meeting with all stakeholders, KCCA was advised to repeat the whole evaluation process however, KCCA instead went ahead to carry out a forceful surveying exercise. Many property owners were excluded from the exercise including Nasande. KCCA also went ahead and asked them  to sign documents whose contents were  unknown to the project Affected Persons since they are illiterate who can barely read and write in English.
"We have requested lawyers from Witness Radio – Uganda to represent us. I never went to school, and I don't know how to read. Documents were in English and no one could interpret for me. This is why I wanted my lawyers to be present on my behalf," she said.
She added that there was a list of property owners allegedly circulating from KCCA but her name (Nasande) did not appear on it.
"One of the project members, Mr. Kyaddondo David accused me of 'fighting KCCA work' in one of the interfaces. I told him I was not fighting them but instead fighting their injustices in the eviction process. This is my land and I deserve to be compensated. If they claim what they are doing is right, why do they discouraged me from associating with my lawyers? My lawyers are there to fight for me and it is their role to do what I cannot. If they believe they want my land, let them follow what is right. Am one of the persons who welcomed the project for the development of our community,  of what importance does it have when we are left suffering?", she added.
"My land is my everything. Am a poor woman unlike them working in the offices, this is what I depend on to feed my family of five. Do they want to find me on the streets begging? I asked those officials if they can give me part of their land, then I leave this for them but they refused," she emphasised.
According to Kadijah, even those that were allegedly valued, KCCA did not display the evaluation rates.
"Many of them were caught unaware, they are now crying, and no one knows which rates were used. The systems were fraudulent. And some of us who were mobilizing others to resist started using fellow villagers to fight us back. They told them that we are the ones holding KCCA from paying them by involving lawyers who will take our money. Our purpose of getting lawyers was to get justice, because if these people wanted to compensate us, why did they think of evicting us at first. Before saying we are bad, they are bad too," she further added.
According to Kadijah, had it not been for the intervention of Witness Radio Uganda, and Accountability Council they would have been already evicted.
"No one could hear our voices, everyone would not listen to our stories, not even the government offices. When Witness Radio came in to help us, they slowed down and even accepted to compensate us. So why do they want us to leave Witness Radio, they want to grab our land which we cannot accept. We have given KCCA many chances and we agree to be compensated but fairly and allow the government project to proceed," she explained.
Such unlawful processes prompted, Witness Radio Uganda together with its partner Accountability Counsel on behalf of community members to file a complaint to the inspection panel seeking their interventions.