Kiryandongo land eviction saga takes new twist as District Leadership defy Museveni on resettling victims
Victims of an unprecedented land fraud that has allegedly seen over 35,000 people evicted from government land in Kiryandongo will have to postpone their celebrations after President's directive to have them resettled was defied by the district leadership.
Joseph Walekula, the leader of the group that claims to have been rendered homeless as a result of government giving out their land to two investment companies – Agilis, owned by an American agricultural investor and Kiryandongo Sugar, says he had led a group of over 100 people to Kampala to meet the State Minister for Lands Persis Namuganza on Tuesday 25.
"At the time of the meeting, she was scheduled to meet with the President, and we briefed her with all the documentary and pictorial envidance," explained Walekula with loads of disappointment in his voice. Later on in the day, Walekura says " The Minister called and informed us that the President had received our concerns and was greatly perturbed by the occurrences. The president thus ordered for an immediate attention to the matter to find solutions to the problem."
On Wednesday 26th, an impromptu meeting was called to address the matter at the office of the Prime Minister.
The Meeting which was Chaired by General Moses Ali was among others attended by Lands Minister Beti Olive Namisango Kamya, State Minister for Lands, Persis Namuganza,Internal Affairs Minister General Jeje Odongo, some officials from the Ministry of Security, and others from the Ministry of Relief and disaster preparedness among others.
In the meeting, the victims were accorded audience to present their grievances, which were to shocking to the honourable Ministers. Convinced by the Victims about their plight, the meeting resolved that immediate attention should be given the matter and thus ordered among others;
That the Victims be resettled to any other place and be given all due facilitation in form of food and essential goods for their livelihood for one month as government seeks to find a permanent solution.
That further evictions be halted as fresh guidelines are introduced to guide future business following an appropriate mechanism that would guarantee a peaceful well laid resettlement plan.
It was also resolved that the group be given ample Security as they raised fears over their safety on return to Kiryandongo. The officials in attendance from the Security Ministry were tasked to see to it that this recommendation gets implemented.
The Ministry of Relief and Disaster Preparedness offered to accommodate the victims at Center Dip land which is under the refugee commission in Kiryandongo.
The group were given 200 bags of Rice, 200 bags of rice and 100 saucepans to feed on while in the camp that would be set up by the line Ministry. They were given some money to meet their transport costs and asked to return to Kiryandongo and wait for the items to be delivered to them at the agreed camping site.
On their return however, the group were dismayed to see that nothing was happening in line of the Kampala recommendations and upon inquiring from Minister Namuganza, they were told that there had been a change in the program and thus they needed to wait for any further communication.
They have since been blocked  From accessing the land which  had been offered to them to set  their camps pending a permanent solution from the Center Government.
"We have been informed by the Chairmen LC 1 that he has received orders from above to prevent us from accessing the land that we were supposed to occupy as per the directive from Kampala," Explained Emmanuel Agarubanda, one of the victims.
The group accuses the district leadership of trying to sabotage their efforts of getting back to their normal life.
"The leaders at the district have deliberately told lies to the officials in Kampala because they too are implicated in these illegal evictions. They are the very people who are collaborating with the land grabbers in exchange for monetary gains," explained Walekula.
The group also vowed to fight untiringly until they will get Justice even when it's very risky fighting with the big men who have both wealth and influence in their armouries.
"They are accusing us for going to Kampala without involving them yet they have frustrated our efforts for a long time. We are collecting signatures and more evidence so we can go back to Kampala and prove our claim and also expose their lies," said Walekula.
The RDC of Kiryandongo District, Peter Debele has however informed this website that the leaders of this group are scammers whose only aim is to defraud the government and the investors for money. He said that most of the people claiming to have been evicted are actually the same people that have been compensated undeservedly more than once.
"They are crooks who have been scheming to get money unscrupulously from investors using any possible means available available. We have documentary evidence to attest to the same and we shall not have their way just like that," vowed the President's envoy from Kiryandongo.
The RDC also faulted some political leaders for trying to create tension and fear in the area by instigating land rows in the district. He said that some of these people are intentionally mobilised by some politicians as a way of fighting others, adding that there have not been any such evictions in the district as alleged by the media in Kampala.
This comes after the Speaker of Parliament Rebecca Kadaga coming out to decry the rampant evictions in the District on Tuesday 25th February, doubting reports by some officials at the District which claimed that the victims are people who had settled there after the investors had already taken up the land in question.
"If you say these people occupied the land without the due process, where was government when they were construction 14 schools, churches on the land," asked the Speaker during a House session on Tuesday.
Two Witness Radio members, 26 others have been released on bail after spending close to 3 years in jail…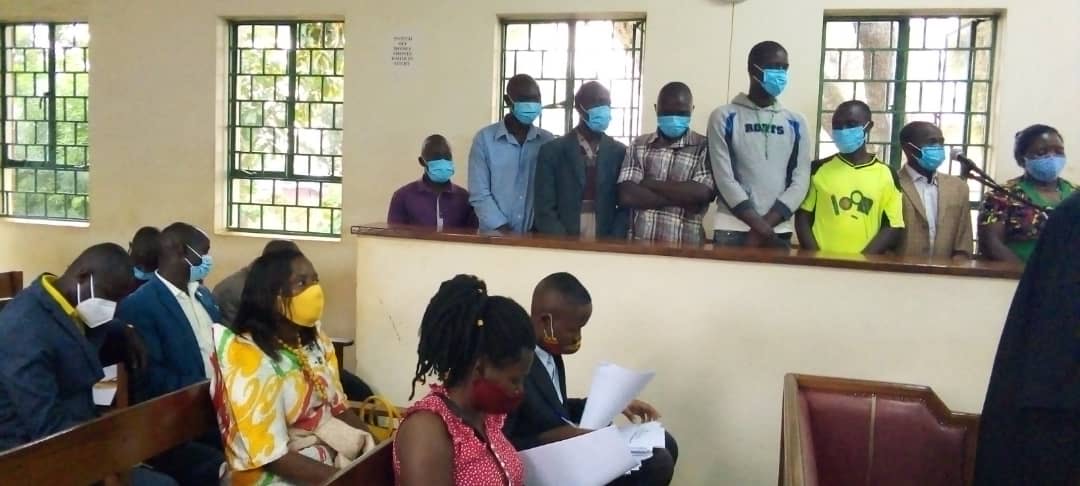 By witnessradio.org Team
Mubende – Uganda – the High Court in Mubende has released two Witness Radio members and 26 others on bail after spending 28 months in prison. In late 2018, all the 28 were targeted and arrested because of their role in empowering the community to lawfully desist an illegal eviction, charged with 9 counts including murder and aggravated robbery, and remanded.
This was the second bail attempt after the 2019 bail for two Witness Radio members Grace Nantubiro and Ronald Mugwabya was rejected by the then Mubende High Court resident Judge Justice Joseph Murangira on pretty flimsy excuses.
Before the arrest of Grace Nantubiro and Ronald Mugwabya, the duo had used the media platforms local radio stations, and community meetings to call upon Mubende district authorities to intervene and stop an illegal and forceful eviction of 3500 inhabitants off five villages namely; Kambuye, Kikono, Kyabaana, Kanseera, and Lwensanga in East Division in Mubende municipality by one Kaweesi George.
Also in the line of fighting for the protection of the community's land, Grace Nantubiro, Ronald Mugwabya, and some members of the press at one point were waylaid and kidnapped by laborers of the businessman. Mubende police rescued them but the perpetrators remained scot-free.
Due to public pressure, the situation was arrested by the then Mubende district police commander Martin Okoyo and other leaders, stopped the eviction, and ordered the withdraw of the businessman's casual laborers from the community's land until the land matter is resolved.
Shortly after the withdrawal, the laborers were secretly returned on the conflicted land in the wee hours in the following night and a fight ensued between businessman's laborers and some locals. In a process, the life of one Yunusu Tabu was lost. Tabu was a manager of laborers.
The deadly scuffle introduced the criminalization of land rights defense and caused a random arrest that targeted Grace Nantubiro and Ronald Mugwabya because of their work. Some of the activists namely; Mugisha Focus, Ssekamana Kaloli, Mwikirize Keleti, Ssewanyana Kizza John, Tumwine Moses, Bigirwa Gilbert, Mulindwa Tadeo, Kayesu Patrick, Kyalimpa Tobias, Mugisha Stephen, Mwesigye John, Kiiza John Bosco, Byakatonda Aroon, Manirikiza Elidefunce, Tabalamule William, Kobwemi Christopher,  Kiwanuka Emmanuel, Senkula Charles, Ssemombwe George, Musinguzi Paul, Biryomumisho Fred, Maniriho Forodis,  Habimana Ernest, Byaruhanga Emmanuel, Mwesigye Julius, and Kezaala Saul were severely beaten and tortured by Mubende police during the arrest and as result, some still have visible scars all over their bodies.
The ill-planned arrest and conduct by Mubende police facilitated a land grab of more than 322.5 hectares, registered on Block 168; Plots 19, 22, and 23 in Mubende Municipality, Mubende district.
While appearing before Mubende High Court Judge Justice Isaac Muwata, all the 28 were released on a cash bail of 100,000 Uganda Shillings (one hundred thousand shillings) equivalent to about US dollars 28 while sureties were conditioned UGX 2 million not cash.
Other conditions, the 28 are required to report to the Mubende High Court registrar's chambers every first Monday of the month.
Renewing demand for justice; the 28 land rights defenders have applied for bail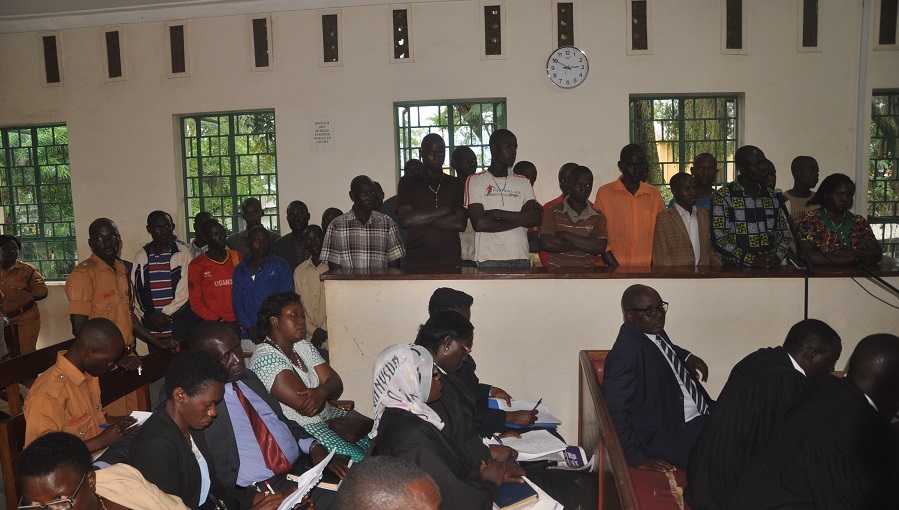 By witnessradio.org Team
Mubende – Uganda – the defense lawyers of the 28 community land rights defenders have filed new applications for bail at Mubende High Court after spending 3 years in prison.
The 28 include two staff members of Witnessradio.org's Nantubiro Grace and Mugwabya Ronald.
Others are; Mugisha Focus, Ssekamana Kaloli, Mwikirize Keleti, Ssewanyana Kizza John, Tumwine Moses, Bigirwa Gilbert, Mulindwa Tadeo, Kayesu Patrick, Kyalimpa Tobias, Mugisha Stephen, Mwesigye John, Kiiza John Bosco, Byakatonda Aroon, Manirikiza Elidefunce, Tabalamule William, Kobwemi Christopher,  Kiwanuka Emmanuel, Senkula Charles, Ssemombwe George, Musinguzi Paul, Biryomumisho Fred, Maniriho Forodis,  Habimana Ernest, Byaruhanga Emmanuel, Mwesigye Julius and Kezaala Saul.
They are facing 9 counts including murder, and aggravated robbery among others.
The prosecution alleges that on October 12, 2018, the accused at Kambuye-Kanseera, Mubende district, killed and robbed Yunus Kasajja Tabu of his three mobile phones.
Late Tabu allegedly died during a fight with land grab affected community whose assailants are still unknown. Tabu was a manager of local businessman one Kaweesi George, under the protection of police grabbed 322.5 hectares and violently evicted over 3500 lawful occupants on Block 168; Plot 19, 22 and 23 covering five villages namely; Kambuye, Kikono, Kyabaana, Kanseera and Lwensanga in East Division, Mubende Municipality, Mubende district. The land is adjacent to Kaweeri Coffee Plantation is covering on.
However, police carried out a random arrest and targeted land rights defenders and activists that were mobilizing and empowering the landgrab affected community to resist an illegal and forceful eviction.
In January 2019, the attempt to get bail for witnessradio.org's Nantubiro Grace and Mugwabya Ronald was denied High Court in Mubende's justice Joseph Mulangira.
According to officials at Mubende High Court, bail applications will be heard this afternoon.
Beijing proposes seven-point plan for upgrading China-Africa cooperation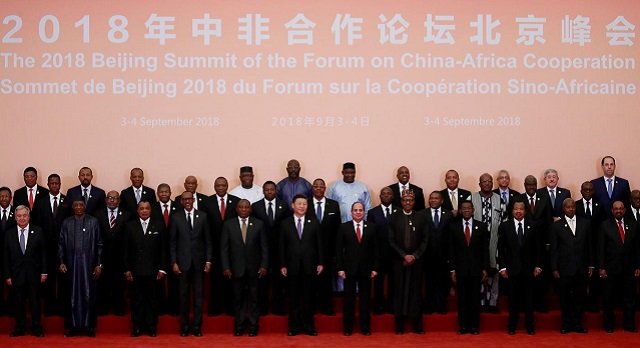 Chato, Tanzania | XINHUA |  The 2018 Beijing Summit of the Forum on China-Africa Cooperation (FOCAC) has achieved great success and become a new monument to China-Africa friendly cooperation, Chinese State Councilor and Foreign Minister Wang Yi said Friday.
Wang made the remarks at a joint press conference here with Tanzanian Minister of Foreign Affairs and East African Cooperation Palamagamba Kabudi during his official visit to the African country.
Wang noted that over the past two years, China has fully implemented the eight major initiatives with African countries proposed at the Beijing Summit.
Cooperation in areas of industrial promotion, infrastructure connectivity, trade facilitation, green development, capacity building, health care, people-to-people exchange, and peace and security have been carried out in a comprehensive way, he said, adding that the overall implementation rate has exceeded 70 percent.
Noting that China-Africa cooperation on the "Belt and Road" is progressing smoothly, Wang said over 1,100 cooperation projects continue to operate during the epidemic.
Meanwhile, nearly 100,000 Chinese technical and engineering personnel also stick to their posts to coordinate and promote epidemic prevention and control as well as resume work and production, making important contributions to local economic and social development.
The friendship between Chinese and African people has continued to grow and the two sides have established 11 pairs of new sister cities, bringing the total number to 150, said Wang,
Furthermore, the China-Africa Institute has been inaugurated, a number of Confucius Institutes have been set up in Africa and exchanges in sectors of sports, health, tourism and youths between the two sides have yielded fruitful results, Wang added.
Wang noted that despite the impact of the COVID-19 pandemic, it will not stop China and Africa from moving forward together. The two sides are scheduled to hold a new session of the FOCAC in Senegal later this year.
"China is ready to enhance communication with our African friends and we will carefully design the outcomes of the meeting and upgrade China-Africa cooperation based on the new situation, new needs and new opportunities of China-Africa cooperation," said Wang.
A seven-point plan for upgrading of China-Africa cooperation is also proposed by Wang.
–China will strengthen health cooperation, work together with Africa to completely defeat the epidemic, help Africa enhance its capacity to prevent and respond to major diseases, and jointly build a "Healthy Africa".
–China will enhance production capacity cooperation and upgrade China-Africa project cooperation to a more clustered, large-scale, industrialized and localized scale. China will help Africa raise its capacity for independent production and jointly build a "Made in Africa".
–China will strengthen regional connectivity, explore China-Africa free trade cooperation, and help Africa enhance internal infrastructure connectivity, unimpeached trade and financial integration so as to jointly build an "Inter-connected Africa".
–China will strengthen agricultural cooperation, carry out cooperation in grain production, storage and transportation, help Africa strengthen its food security and guarantee capability to jointly build a "Harvest Africa".
–China will strengthen digital cooperation, give full play to China's technological advantages, help Africa seize the opportunity of the information revolution and jointly build a "Digital Africa".
–China will carry out environmental protection cooperation, practice the concept of sustainable development, help Africa improve its ability to cope with climate change and jointly build a "Green Africa".
–China will strengthen military security cooperation, promote political solutions of critical issues in Africa, help Africa enhance its peacekeeping and anti-terrorism capabilities, and jointly build a "Safe Africa".
Wang also expressed confidence that with the joint efforts of both sides and under the guidance of the forum mechanism, China-Africa cooperation will continue to bear fruits and make greater contribution to the building of a closer China-Africa community with a shared future.
****
XINHUA