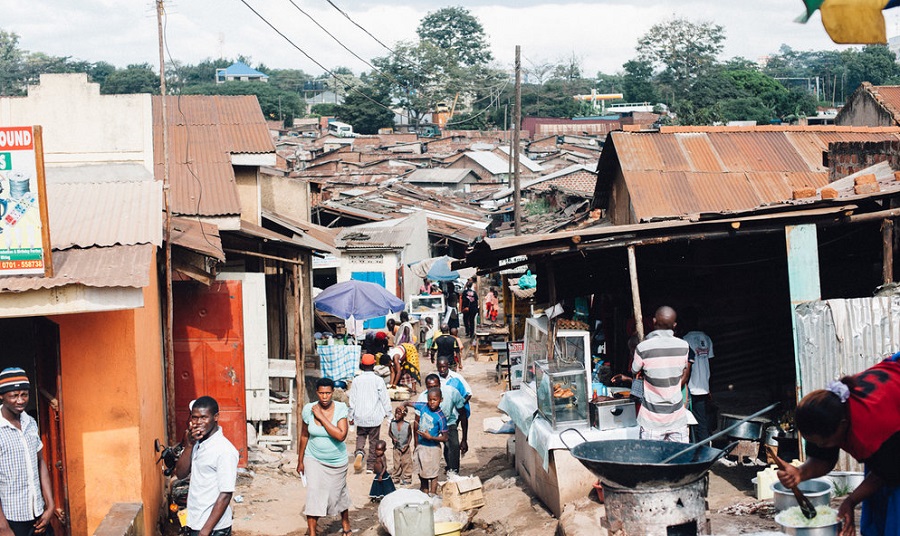 The residents fought a lengthy legal battle with Makerere University over the land in contention.
Over 1500 residents who occupy 36 acres of land in Katanga valley in Kampala are living in fear of eviction after Makerere University deployed Police onto the land.
"We are in great fear that Makerere might evict us from our land," the vice-chairperson of Katanga village Twaha Jengo said.
According to Jengo, the university did not inform the residents and the local leaders about the need to use the land before the Police was deployed.
Jengo added that some of the Katanga residents have been arrested by the Police and charged with illegal trespass on the land that they have lived on for more than 20 years.
The residents fought a lengthy legal battle with the university over the land in contention but in August 2015 Justice Alfonse Owiny Dollo ruled that the settlers on the disputed land are bonafide occupants and are by law entitled to continue possession of the land.
Jengo said that ever since the deployment of Police, all the structures that were under construction were put on hold.
"I started living in Katanga when I was 14 years old and I have lived here for more than 20 years but we have been threatened by the Police deployment and the arrests of some people," Jackson Ssekyanzi a resident said.
Ssekyanzi said that on Monday last week, the Police arrested five residents that were charged with criminal trespass according to what was indicated on their discharge sheets.
He added that residents Darius Mutesa, Edirisa Kamoga, Peter Baguma, Paul Kafeero, and one only known as Katulamu were arrested and received a police bond after two days.
The New Vision tried to contact the outgoing Makerere University public relations manager Dr Muhammed Kiggundu on his known number for a comment but it was switched off.
Patrick Onyango Kampala Metropolitan Police spokesperson said that they were served with a court order to keep the status form because Makerere University had filed a case against Pastor Daniel Walugembe.
He added that the Police was tasked to stop construction on the land as well as the eviction of people.
Onyango also cautioned residents against interfering with the Police's work of keeping the status form or more people will be arrested.
**New Visison