Global agribusiness continues to displace rural communities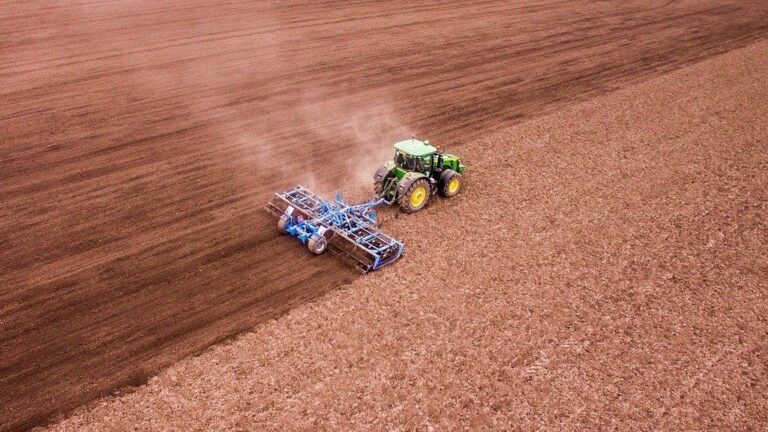 Global agribusiness continues to grow with harmful consequences for smallholder farmers and rural communities.
Land grabs facilitated by multinational corporations, foreign investors and local governments in a pursuit for agribusiness have been escalating during the last decade. Huge acquisitions of farmland have led to violent displacements of rural populations. Although reports of the practice are not as recurrent in the media, the problem is far from over.
Between 2006 and 2016, 491 land grabs(link is external) motivated by agriculture took place, amounting to 30 million hectares of land in 78 countries. The majority of where these land grabs happen are poor countries located in the global South. Although land grabbing received a lot more media attention in the early 2010s, the phenomenon has not disappeared.
According to an investigation by GRAIN(link is external), a recent example can be found in Kiryandongo, Uganda, where three foreign multinational companies, with support from the Ugandan government, have facilitated violent land grabs leading to the displacement of thousands of families.
Before their lands were taken, the locals farmed a variety of vegetables and fruit and kept animals. Now, the agribusiness companies have replaced the diverse farmlands with maize, coffee, sugarcane and soya, all of which is being exported elsewhere. One of the companies is also producing cereal for the United Nations World Food Programme whilst the local communities now suffer from hunger and malnutrition.
Many of the locals have had no other option than to start working for the very companies responsible for their displacement. Receiving inhumanely low wages and having to endure poor conditions the workers are also suffering physically from the heavy use of agrochemicals. Those who speak out about the vast injustices are being silenced through violent actions taken by company security forces and Ugandan officials.
Events like the ones taking place in Kiryandongo have not been rare during the past few decades. Multinational corporations, foreign investors and local governments are continuously putting profits before the livelihoods and rights of rural populations.
Resistance and mobilisation towards land grabs is increasingly growing on a global scale with social movements working together to question the power of corporations and governments. The most famous movement is perhaps La Via Campesina(link is external), bringing together rural communities, agricultural farmers and indigenous populations to fight for the rights of smallholder farmers in an era of neoliberal globalisation. Thanks to years of activism work by the movement, the UN General Assembly adopted the 'United Nations Declaration on the Rights of Peasants and Other People Working in Rural Areas'(link is external) in 2018, giving hope for the future of rural livelihoods.
Whilst land grabbing(link is external) is not a new phenomenon, it became globally known after 2008 when the global food crisis led to a rush for farmland. Governments and multinational corporations were looking to produce food and biofuels due to both a fear of food insecurity and an increased desire for profits.
Land grabs are defined as the acquisitions of land by investors from smallholder farmers or rural communities. Often smallholder farmers and rural populations that communally utilise land do not have legal ownership over the lands their families might have been farming on for generations. This land is then falsely viewed by investors as empty excess lands that can be sold to them by local governments seeking profits. Those living or farming on these lands receive little to no compensation for their forced evacuations.
Original Source: Land Portal
Complaint against unprofessional conduct of the DPC Kiryandongo district for aiding and abetting land grabbing in kiryandongo district.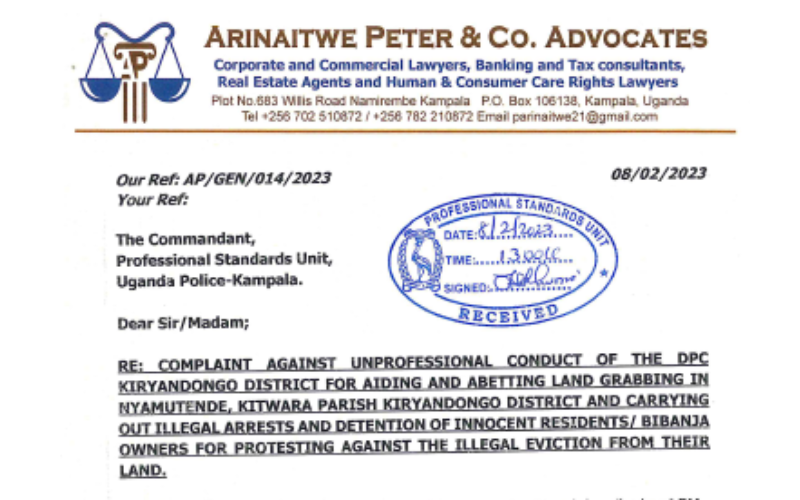 The Commandant,
Professional Standards Unit, Uganda Police-Kampala.
Dear Sir/Madam;
RE: COMPLAINT AGAINST UNPROFESSIONAL CONDUCT OF THE DPC KIRYANDONGO DISTRICT FOR AIDING AND ABETTING LAND GRABBING IN NYAMUTENDE KITWARA PARISH KIRYANDONGO DISTRICT AND CARRYING OUT ILLEGAL ARRESTS AND DETENTION OF INNOCENT RESIDENTS/ BIBANJA OWNERS FOR PROTESTING AGAINST THE ILLEGAL EVICTION FROM THEIR LAND.
We act for and behalf of the Lawful and bonafide occupants of Land described as LRV MAS 2 FOLIO 8 BLOCK 8 PLOT 22 (FORMERLY KNOWN AS RANCH 22).
Our Clients are residents of Nyamutende Village, Kitwara Parish in Kiryandongo District where they have lived for more than 30 years and sometime in 2017, they applied for a lease of the said Land to Kiryandongo District Land Board through the Directorate of Land Matters State House.
As they were still awaiting their Application to be processed, they were shocked to establish that the said land had been instead leased to and registered in the names of Isingoma Julius, Mwesige Simon, John Musokota William, Tumusiime Gerald, Wabwire Messener Gabriel, Ocema Richard and Wilson Shikhama, some of whom were not known to the Complainants. A copy of the Search is attached hereto
Our clients protested the above action and appealed to relevant offices, but were shocked to discover that the above persons had gone ahead and sold the same to a one Maseruka Robert.
Aggrieved by these actions, the Complainants appealed to the RDC who advised them to institute proceedings against the said persons, and assigned them a one Mbabazi Samuel to assist them to that effect. The said Mbabazi accordingly filed Civil Suit Noa 46 of 2019 against tne said registered proprietors at Masindi High Court challenging the illegal and fraudulent registration, sale and transfer of the subject land to Maseruka Robert.
While awaiting the progress of the case mentioned hereinabove, the Complainants were surprised to find that the said Mbabazi, instead of assisting them, he went into a consent settling the said suit on their behalf without their knowledge or consent. A copy of the Consent is attached hereto.
Among the terms of the said consent Judgment was that the residents would be compensated without specifying how much and would in return vacate the Land.
As if that was not enough, Maseruka Robert and Mbabazi Samuel are going ahead to execute the said Consent Judgment by forcefully evicting the occupants without compensation which has prompted the complainants to challenge the said Consent by applying for its review and setting aside at Masindi High Court which is coming up for hearing on the 29th March 2023. A copy of the Application is attached hereto.
Sensing the imminent threat of eviction, we also filed an application for interim stay of execution of the said consent to avoid rendering their application for review nugatory but unfortunately the same could not be heard on the date it was fixed for hearing (6th February 2023). A copy of the Application is attached hereto
On Thursday last week, three tractors being operated by 6 workers of a one Mbabazi Samuel [the very person who had been entrusted to represent our Clients to secure their Land through Civil Suit No.46 of 2019] encroached close to 50 acres of our Clients' land and started ploughing it but our Client's protested and chased them away.
We have however been shocked to receive information from our Clients that on Sunday at Mid night, 3 police patrols invaded the community in the night and arrested community members; Mulenje Jack, Steven Kagyenji, Mulekwa David, Ntambala Geoffrey, Tumukunde Isaac 15 years, Kanunu Innocent, Mukombozi Frank, Kuzara, Rwamunyankole Enock, and took them to Kiryandongo Police Station where they are currently detained.
We strongly protest the illegal arrests and detention of our Clients as this is a carefully orchestrated land grabbing scheme by Maseruka Robert and Mbabazi Samuel who are  receiving support from the DPC Kiryandongo.
The purpose of this Letter therefore is to request your good office to investigate the misconduct, abuse of office and unprofessionalism of the said DPC Kiryandongo District and all his involvement in the land grabbing schemes on land formerly known as Ranch 22.
Looking forward to your urgent intervention,
C.C The Head Police Land Protection Unit Police Head Quarters Naguru
CC The RDC Kiryandongo District
CC The Chairman LCVKityadongo District
CC The Regional Police CommanderAlbertine Region
The Executive Director of Witness Radio Uganda talks about the role played by Witness Radio in protecting communities affected by large-scale agribusinesses in Kiryandongo district in an interview with the ILC.
Witness Radio Uganda wins the best CSO land rights defenders award at the National Land Forum Awards.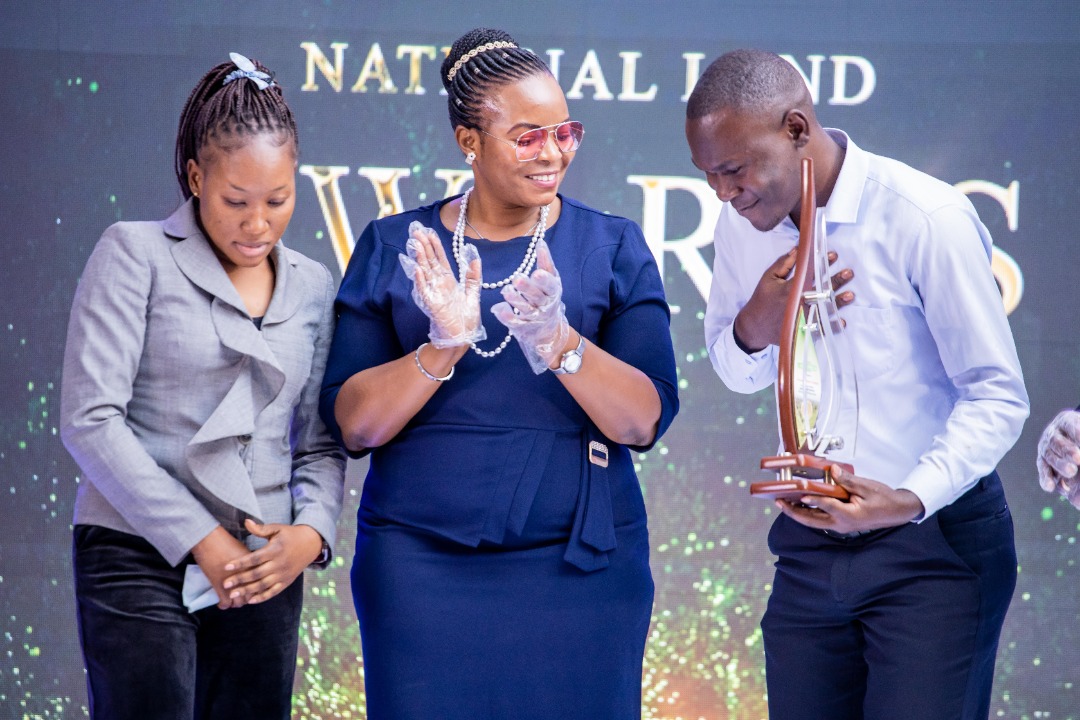 By Witness Radio Team
Uganda's leading land and environmental rights watchdog, Witness Radio has been awarded the best CSO land rights defender award 2022 in the recently concluded National Land Forum Awards held last week at Mestil hotel in Kampala.
Witness Radio's executive Director, Jeff Wokulira Ssebaggala attributed the award to the community land and environmental rights defenders who stand up against the intimidation and different forms of harassment from land grabbers (economically powerful and politically connected companies and individual investors).
"This is an award for defenders at a community level. They work in very deadly environments filled with harassment, torture, death threats, arrest, trumped-up charges, and kidnaps among others to advocate for community land and environment rights. This is happening at a spate where criminalization and silencing of  community land rights defenders are at increase." Jeff added.
The award has come at a time when hundreds of Ugandans in different parts of the country are accessing services provided by the organization ranging from legal service provisions, non-judicial mechanism engagements, empowerment to help them understand their rights, and using the same knowledge to use the same skills to push back against illegal and forced evictions
The chairman of the organizing committee of the second National Land Forum, Mr. Jimmy Ochom noted some progress on legislation in Uganda's land Governance. He cited growing inequalities on land where the poor are more vulnerable.
During awards, the state minister for housing, Hon persis Namuganza revealed that the government approved the plan for 2018-2040 that maps the land use in the country.
According to the minister, the government had identified land for settlement, game reserves, wildlife, arable land for farming, and water bodies among others in the plan which she said was passed a few weeks ago.
The event was organized by Oxfam and partners and provided a platform for discussions by the different actors in the land sector on issues around land governance, including land rights, land administration, and land governance for improved collaboration, cooperation between the actors, and improved land service delivery for Ugandans under a theme "Taking stock of the National Land Policy in addressing Land inequality in addressing Land inequality in Uganda."
Other categories of awards that were won by different organizations and individuals including Mr. Eddie Nsamba-Gayiiya for his contribution to research on land rights, Justice Centers Uganda for Promoting Access to Land Justice, and Mr. Henry Harrison Irumba for Championing Legal Reforms among others.