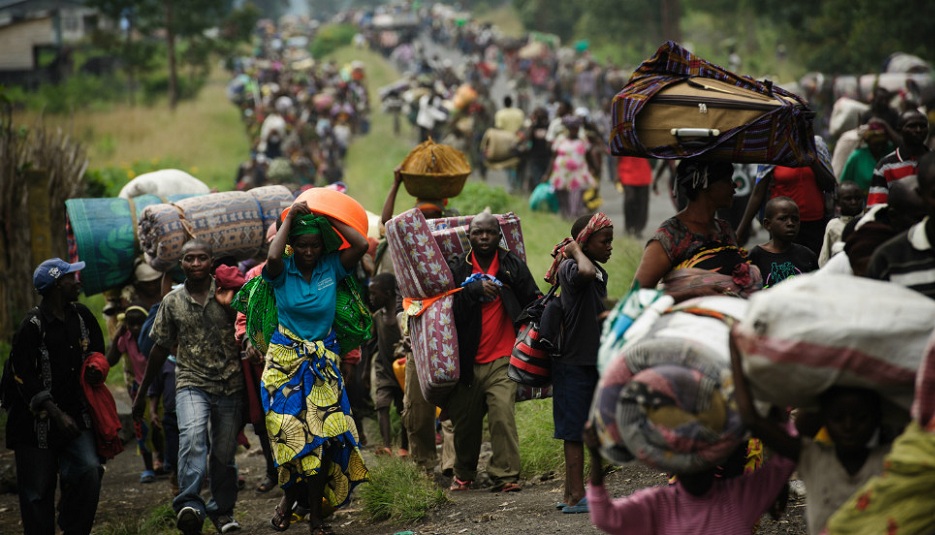 By witnessradio.org team
Uganda joins the rest of the world to commemorate World Food Day, 2018, it's worrying to note increasing acts of violence from native communities in a bid to fight back their land rights. The latest happened in Mubende district on 11th/10/2018, where one person was killed and several other people got injured.
The targeted land for eviction has 322 acres and hosting over 300 families from five villages namely Kambuye, Kikono, Kanseera , Kyabana and Lwensanga villages in the East division of Mubende Municipality, Mubende district. The contested land is registered on Block 168, plots 28 , 19, and 26 Buwukula County.
According to national land holding statistics by the Uganda National Bureau of Statistics of 2009 indicates that one family owns up 1.1 Hectare on average in Uganda and a family size on average has 7 (seven) members.
The 1995 Constitution of the Republic of Uganda recognizes four land tenure systems namely; customary, mailo, freehold and leasehold. Available data indicate that slightly more than 20% of total land in Uganda is registered.
In 2017, a farm manager of Formasa Tree Planting Company, Tumwine Stephen was killed in a cold blood. The farm is located in Maduddu and Butologo sub counties Mubende district. According to sources, Tumwine was  killed in revenge after being caught ready handed planting trees in someone's land whom the company had not compensated. People's plantations were cut down too.
Communities and the company have been in court for several years without a judgement to settle land disputes.
In Amuru district over 7,000 people have been displaced following violent land ethnic crashes between Madi and Acholi communities.  Amuru district hosts Apaa land which the government leased to Madhvani group to grow sugarcane with each community having a different view over the project. The land is located in Zuka Zone C village in Apaa Parish, Pabbo Sub County in Amuru district.
The Apaa land wrangle has been in and out of court as ethnic conflicts have claimed lives while others have sustained serious injuries. There's no sign yet providing a solution to crashes.
In the East division case, Kaweesi George, who claims to be a rightful 'landlord' narrowly survived being lynched but his car did not survive. He was being accused by native communities for deploying casual laborers that had destroyed people's plantation and houses without compensation.
According to sources, this case has never been in court but Mubende police provided security to workers of the alleged landlord while demolishing people's houses and cutting down plantations.
Apparently, Uganda has a progressive land legal regime including a land policy, which has not been implemented for years, established a specialized land court to handle land matters/disputes and other institutions have established special units to deal with land matters namely; Uganda police and president's office among others
Can this issue be reflected on to find causes of citizens' driven violence to solve land security in Uganda and which way to take?