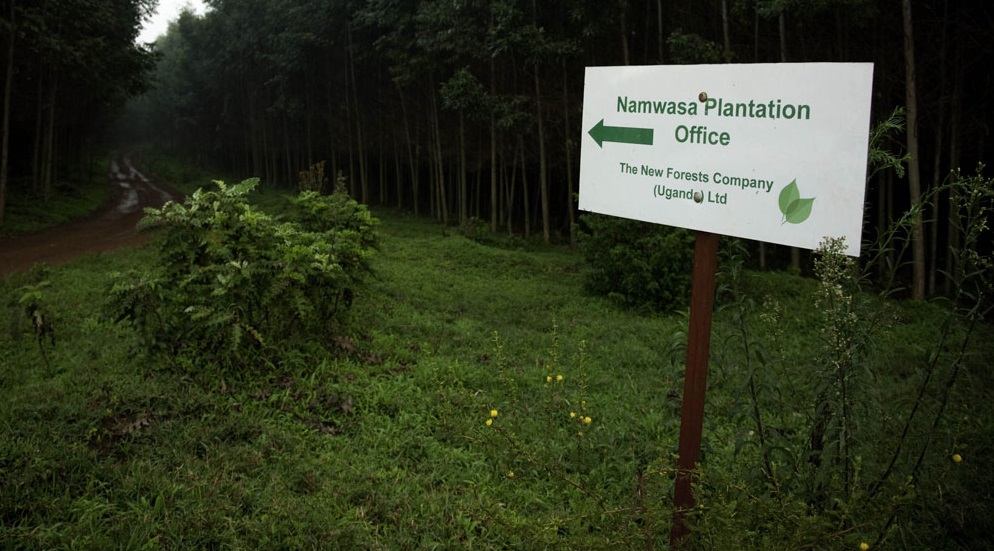 Over 20,000 people were forced from their homes the central districts of Mubende and Kiboga to pave way for a tree planting project by a British company, Oxfam said in a report and called for investigation into alleged abuses.
The Oxfam report titled, "Land and Power: The growing scandal surrounding the new wave of investments in land" was released on Wednesday.
London-based New Forests Company (NFC) signed a deal with National Forestry Authority (NFA) in 2005 to develop 20,000 hectares of timber plantations in Namwasa and Luwunga forest reserves under the carbon trading programme.
"The people evicted from the land are desperate, having been driven into poverty and landlessness", the report read, noting evictions stopped in July 2010. "In some instances they say they were subjected to violence and their property, crops, and livestock destroyed", it added.
But Kate Sharum the New Forest Company Group head of corporate responsibility expressed what she called "deep disappointment," with the Oxfam report in a telephone call to New Vision yesterday (Thursday).
"The New Forests Company takes Oxfam's allegations extremely seriously and will conduct an immediate and thorough investigation of them. Our understanding of these resettlements is that they were legal, voluntary and peaceful and our first hand observations of them confirmed this.
She added, "NFC also regrets Oxfam's decision to publish this highly prejudicial report without having given NFC the opportunity to investigate its claims."
In attacking the NFC Oxfam have chosen a company with an impeccable track record in community investment and development who in their short life have not only created over 2,000 jobs in remote rural Ugandan communities but been responsible for increasing access to health, education, clean water and fuel. Africa needs responsible inward investment.
The report said that the villagers had not been consulted or compensated and the eviction has affected the community's food security situation and led to child malnutrition.
"I have lost what I owned. Where I am now, my kids cry every day. I cannot sustain them and they do not go to school. Even eating has become a problem", a former resident told Oxfam.
The Uganda Land Alliance (ULA) a consortium of NGOs advocating for fair land laws in Uganda, asked the Government to review the case and investigate it to ensure that justice is provided to the communities.
Esther Obaikol, the ULA executive director said: "If done well, foreign investment by companies like NFC can be positive for Uganda's development and provide jobs, revenue, and goods and services.
However, NFC is also responsible for protecting the rights of people affected by their projects  thousands of whom in this case say they have been left with nothing – and can no longer shift all the responsibility solely onto the government."
The Oxfam Uganda country director Ayman Omer said: "Oxfam recognises the value of ethical investments in national development. NFC itself has major financial backers which insist that their investments are done ethically and responsibly.
These should have ensured that poor people did not lose out as a result of NFC's projects. Nevertheless that's what appears to have happened.
New Forests Company said the evictions were non-violent and were carried out by NFA.
But New Forest Company said that as a licensee they had limited rights and no rights to evict and that compensation was solely the government's responsibility.
The National Forestry Authority (NFA) spokesperson Moses Watasa told AFP, "These people were encroachers and were given notice … most of them moved out voluntarily"
Watasa said police only intervened to evict about 200 people who had refused to leave. "I would not describe it as a violent eviction … by the deadline everyone had moved out," Watasa added.
Extracted from a New Vision's article
…