UK and Germany firms use government officials to grab 20,000 peasants' land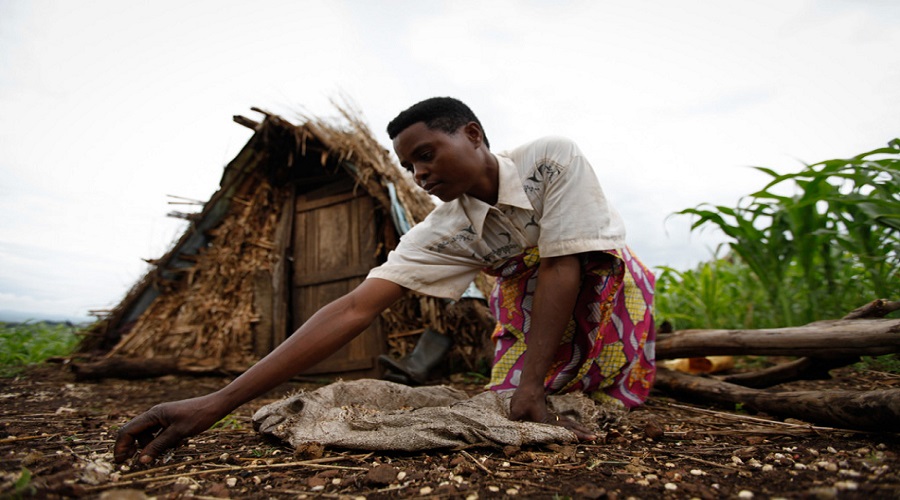 Extracted from the Independent , January, 2012.
As people celebrate Christmas, it is a luxury that others can even hardly afford to think about and have spent their last 10 Christmas like that—sad, poor and displaced.
One of them is Mzee Matayo Kiyitawaguru, 80, one of the 2,000 people that were forcibly and brutally evicted by the Ugandan army following the government's lease of the residents' land to Kaweri Coffee Plantation, a subsidiary of the Hamburg-based Neumann Kaffee Gruppe.
 Kiyitawaguru, once a proud owner of a 30 iron sheet house, now lives in one roomed shack and alone. He can only walk with the aid of a stick.
His house was burnt during the eviction. With no house and income, his wife started strangling him blaming him until she left him. "I have suffered my son, I loved my wife but we had to part because when I lost my property she turned anger on me," he says as he gasps for breath because of hunger—a terrible juxtaposition of a man that once used to harvest six and two bags of coffee and tea respectively.
"They destroyed and burnt everything as bullets flew in the air," Kiyitawaguru says, "they lied that they would build us [three elders] houses, two of us have died I am the only one left."
Kiyitawaguru lives in a crowded village outside the vast coffee plantation with some of the people that he was evicted with.
A few metres from his home is David Sekandi whose grandfather was one of the earliest people to stay on this land. He says that his ancestors relocated here over 100 years.
Ssekandi reckons that the August of 2001 was like nothing he had ever seen. "Kids and old people died—some were beaten by mosquitoes and snakes," he says, "we used to live in the bush because our houses were burnt and we had nowhere to stay."
He adds that with no option, many evictees were forced to work for the company that displaced them.
The company also displaced the areas main school– Kitemba Primary School—where its head office now comfortably sits. As such many children dropped out of school and now some of them work in the company – some 15 of them were seen seated outside the head offices having porridge for lunch.
Workers say they are paid between Shs. 2300—2700 to work on an area of 700 trees of coffee or about two hectares daily. Since Uganda has no minimum wage, Kaweri officials say that the wages are adequate using the wages in the tea and sugar sectors as a defence.
No lessons learnt—Namwasa
Despite public outcry and international concern over the eviction, 10 years after, another group of 20,000 villagers [2011Oxfam report] has been evicted by the army, their crops destroyed, houses burnt from about 10 villages to give way for a plantation forest by New Forest Company Uganda Limited (NFC).
52 year old, William Bakasheka who represents part of this group says they are now concentrated in a small village-on a certain landlord's one mile and 560 hectares of land on the outskirts of the forest company.
The villagers here know that as President Museveni pushed Parliament to pass the Land Amendment Bill 2007, claiming it was to protect tenants from evictions with one hand, his other hand wrote letters sanctioning their eviction from the land most of them had spent over 10 years.
"I know for sure that it's the President that ordered my eviction from land I had spent about 14 years," Bakasheka says.
In a Sept 14, 2009 letter, Museveni wrote to the Minister of Water and Environment, Maria Mutagamba, asking her to evict the villagers. On his orders, Kirunda Kivejinja (then Internal Affairs) and Asuman Kiyingi (State for Lands) and Mutagamba to visit the area and order the people off the land.
"These ministers came here and wanted us to quit on that very day but one of our leaders negotiated with them to give us a month so that we could prepare ourselves," Bakasheka says.
Gold mine
Although, government insists that the area is a forest reserve, President Museveni's letter to Mutagamba says the area is littered with gold. He said Kisita Mining Company was commissioned in 2001 to prospect for gold in the area.
Museveni was also clear. Only people who settled in the area by 1992, would be resettled in line with his "Executive Order on halting the eviction of encroachers" on forests. Of the 20,000, NFC says that on 32 families were there by 1992.
Several officials disagreed with the eviction but theirs fell on deaf ears.
Godfrey Kazibwe, the Presidential Advisor on Luwero Triangle for instance, wrote to the National Forestry Authority in April 2009 dismissing claims that the area was a forest reserve and telling them not to evict people.
"There is suspicion that the land in question is not part of the forest reserve and the people involved are private individuals disguising themselves as NFA personnel whereas not, or are using some elements in NFA," Justus Karuhanga, President Museveni's former legal aide, also wrote to the RDC Mubende, on July 25, 2005.
Apart from the two, residents sold their remaining belongings, raised Shs20million and sued the forest company for harassing, and trying to evict them.
On Aug 24, 2009, High Court at Nakawa issued an order restraining it from evicting people. The directive was to be heard on Oct 8, 2009 but Justice Faith Mwondha extended it to March 18, 2010.
However, on December 11, 2009, ministers Kivejinja, Mutagamba, Kiyingi and RDC Bewayo at a rally told the people to vacate the land by Feb 28, 2010.
On Jan 3, 2010, the army arrested some of the villagers and their leaders in Kyamukasa as they met to plan on what to do. And the evictions took off. Although NFC authorities say the eviction process was peaceful, Bakashesha says that one kid died in one of the houses that were burnt, another fell in a water pond as they escaped.
Zawedde Lukwago & Co. Advocates, the counsel for the villagers says that two schools were closed by the forestry company. Ssefra Parents School had 350 pupils while Mpologoma Parents School had 400.
Government officials say most of these are illegal immigrants from Congo and Rwanda. But Bakasheka disputes this saying that they were given land by Kayoga Lubega (commander of the world war heroes) that the president had given him to distribute amongst the sons and grandsons of heroes.
"Government had given us LCs, we had polling stations, if they knew we were illegal immigrants why did they give us LC and polling stations; they knew we were here lawfully," Bakasheka says.
Bakasheka, still the NRM chairman in his village – he registered supporters for the party – says they were threatened to vote for Museveni.
"We were threatened, we were told that if you give Besigye votes, Museveni will go back to the bush and you will have two wars to fight hunger and war," he says, But honestly now I am NRM on the skin but not at heart."
The displaced group mainly farmers have lost years of their hard labour. Most of them are renting shelter in a small trading centre. On the outskirts of the trading centre, hundreds of the evictees have erected one-roomed-triangular-shaped grass thatched shacks where they stay in what looks like a refugee camp.
Everything here including food, Bakasheka says, is expensive, most of these people can hardly feed themselves, how can they feed their families, all their lives they depended on one thing farming but now they have nowhere to farm.
According to the Population and Housing Census Analytical Report 2005, the district's population is projected at 603,900 in 2012. Of these, 78.2 percent of the households depend mainly on subsistence farming.
Like Kiyitawaguru and all those displaced by Kaweri coffee, these people know not Christmas and some of them are not likely to have a meal on that day. The cheapest meal here goes for Shs.3000, yet a labourer on a plantation which is what most of them do earns a maximum of Shs 2700.
Many kids have dropped out of school. Bakasheka who is arguably better off is a frustrated man. He had four kids in secondary school, three of which have since dropped out because of lack of school fees.
He says that nobody cares about them as if they are a cursed lot. "Ever since we were displaced, no single government official has ever cared to know where we relocated to, how we are copying, no one," he says sadly, "It is only NGO's like Oxfam, journalists and Uganda Land Alliance that keep coming to see how we do."
It is not two years since Bakasheka and his fellow villagers were displaced. But for Kiyitawaguru and all those evicted by Kaweri coffee, it is now over 10 years and the government has never cared to look their way despite several promises to compensate them. "We only see them during campaigns and when they get votes that is where it ends," Ssekandi says.
Together, Kaweri coffee and New Forest Company have displaced over 22,000 people in Mubende district alone.  Going by the 2002 Population and Housing Census which put the district's population at 436,493, the two international companies have evicted five percent of the population. Since 2007, over 17,000 were also evicted the neigbhoring Kiboga district.
The total area of Mubende District is 1793.4 sq Mile or 464,611.4 Hectares. But of this the two companies sit on 22510 hectares or 87 sq Mile – Kaweri 2510 and NFC 20,000 hectares.
As you traverse the district, there are thick commercial plantations mainly of commercial pine forests that residents say were once home to people. Residents say that there are more villagers where evictions are looming because of commercial plantations.
According to the environmental alert report 2006, forested area outside protected areas in Mubende was estimated at 123,127 hectares which is 26.5 percent.
The National Forest Authority claims that by leasing what they say is a forest reserve to private commercial farmer's they are rejuvenating Uganda's diminishing forest cover. John Diisi, NFA's Coordinator of GIS/Mapping, said out of Uganda's 3.6 million hectares of forest cover, 80,000 hectares is lost each year.
This could gain Uganda a lot of carbon credits but according to Oxfam denying the residents due compensation, NFC contravened international practices regarding resettlement and development.
Oxfam Country Director Ayman Omer says their report was not looking at the legality of people on the land, but at their rights. "You cannot just evict them without giving them alternative livelihoods," Omer told The Independent.
Oxfam also found the term "encroachers" offensive. "This is a dangerously loaded term that pre-judges people's rights and dehumanizes them, making it easier to justify violent actions. And it is a highly misleading term, because the people maintain that they did in fact have lawful entitlement to the land and were testing that argument in ongoing legal cases," the report argued.
But NFC blames the delay in resettling the entitled families on the Ministry of Lands, Housing and Urban Development, whose mandate it says was to provide compensation.
Risky business
No one wants to comment on land issues in Mubende because apparently it is risky. At the district headquarters after several requests, a top district official agreed to talk to us but on conditions of anonymity.  But the official started with a warning:
"My son be careful as you follow these land issues in Mubende, you are still young and your parents still love you. These people who have deployed armies, fired bullets and shot some people cannot sit as you expose them."
Asked why there were rampant land evictions in Mubende than any other district in Uganda, the official said that the main reason was that much of the land in Mubende was Mailo land belonging to Buganda Kingdom but was grabbed by individuals and has been changing hands since then.
The district official also added that knowing that most of this land belonged to the Buganda Kingdom, several top government officials have connived with multinational companies to evict people from the land. This land according to the official is in former Bewekula and Singo counties part of the 9000 sqmiles.
The official cited plantation farming as one of the major drivers of evictions adding that while people have heard about mainly Kaweri and Namwasa evictions many people have been evicted by powerful individuals who buy land expensively and fence off other dwellers forcing them to sell. The official cited lack of effective laws to protect landlords and squatters.
Apart from nongovernmental organizations and some of the evicted, the district official said that the only person that has authoritaty on the land issues is the Resident District Commissioner because of the office's deep involvement in displacing people.
Although the district has a land board, according to the official, this has not taken any part because the directives come from the President's office thus the direct connection with the RDC's office.
So touchy is the matter that when this reporter approached the Deputy RDC, Evelyn Tinkamarirwe, she quickly referred him to the District Internal Security Officer (DISO), where she called a small meeting to probe the reporter's intentions.
"The Namwasa issue has reached a point of no correction by local media, Oxfam an international NGO came and did a false report," one of the officers said as the, "there is not much you can change, we would advise to go back to Kampala."
While Mubende is at the centre of massive land evictions and grabbing cases, several parts of the country have suffered too.
For instance in Buliisa and Hoima districts, since the discovery of massive deposits of oil of about 2billion barrels, it was estimated that by 2009 over 700 hectares of land were grabbed and people evicted. Some hundreds of people in Bullisa still complain that they have not been compensated.
A Feb 2008 World Bank northern Uganda land study found that Government was massively grabbing land either directly or indirectly through military officers to give it to investors. The report pointed to high ranking military officers who had grabbed land in Acholi particularly Amurru Districts and the elite Acholis in Kitgum District.
Although the Land Act 1998 prohibits the sale of land to non-Ugandan enterprises and foreign companies, President has made it his habit to give them land and in most cases free of charge.
A 2009-2010 report by FIAN, Food First Information and Action Network, an international organization, found that the government has reportedly leased 2m feddans of land (840,127 ha) – a staggering 2.2% of Uganda's total area – in various parts of the country to Egypt, so that Egypt's private sector may come in and produce wheat and maize for export to Cairo.
In 2003, the High Commissioner for Human Rights observes that 'this race to attract investment might lead to a race to the bottom to the severe detriment of human rights
…
Breaking: Three community land rights defenders from Kawaala have been arrested.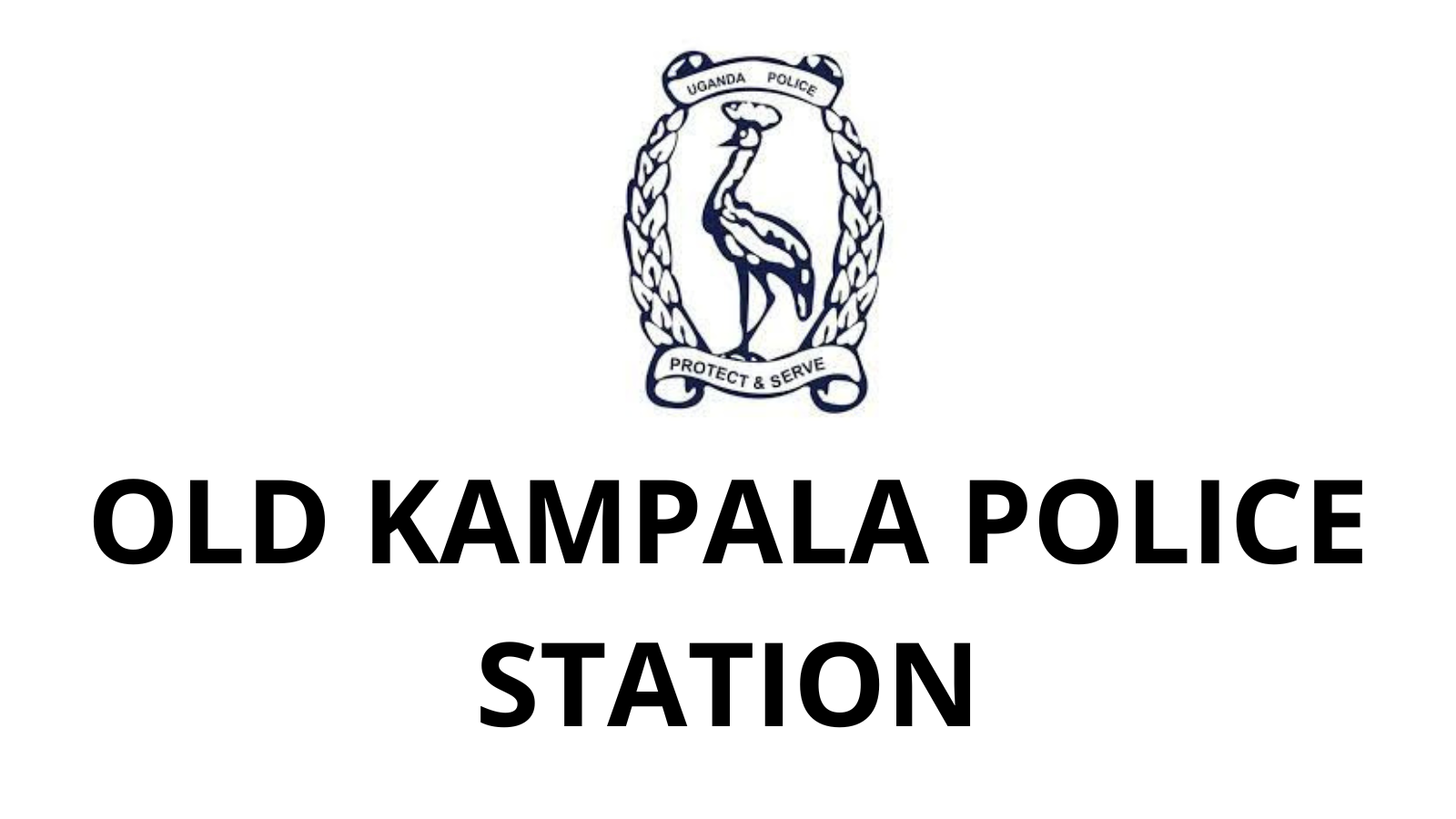 Breaking: Three community land rights defenders from Kawaala have been arrested.
By Witness Radio team
Police at Old Kampala Regional Police Headquarter have arrested three of the six community land rights defenders from Kawaala Zone II, Kampala suburb, and preferred a fraud charge before being released on bond.
Kasozi Paul, Busobolwa Adam, and Kabugo Micheal got arrested on their arrival before being taken inside interrogation rooms. They were questioned from 11:00 AM – 12:30 PM local time and later recorded their statements.
Section 342 of the Penal Code states that forgery is the making of a false document with the intent to defraud or deceive. It carries a three year imprisonment on conviction.
According to lawyers representing victims, defenders are arrested on the orders of the Deputy Resident City Commissioner (RCC) in charge of Rubaga Division Anderson Burora and accused them of fraud.
Resident City Commissioner is a representative of the president in the Capital City at the division level.
The charges are a result of continued resistance by Kawaala community seeking fair compensation and resettlement before Lubigi drainage channel is constructed. Since the first COVID outbreak in 2020, the victim defenders and others have been leading a pushback campaign to stop forced evictions by a multimillion dollars Kampala Institutional and Infrastructure Development Project (KIIDP-2) funded by World Bank. Kampala Capital City Authority (KCCA) is the implementor of the project.
This project first impacted Kawaala Zone II around 2014, when a channel diversion was constructed. The current planned expansion will widen that channel and require forced evictions across an area at least 70 meters wide and 2.5 km long.
The New Vision, a local daily of June 21st, 2022, quoted Burora accusing Kasozi Paul, one of the community land rights defenders from Kawaala Zone II of being a fraudster.
Witness Radio – Uganda challenges the deputy RCC Burora to produce evidence that pins the defenders on fraud instead of criminalizing the work of defenders.
"We warn Mr. Burora against using police to harass defenders who have openly opposed a project which is causing negative impacts on the community" Adong Sarah, one of the lawyers representing the defenders said.
The defenders got released on police bond as they are expected to report back to the police on Monday, the 18th of July 2022 at 11:00 AM local time.
Signs of harmful projects with financing from development institutions are spotted in Uganda…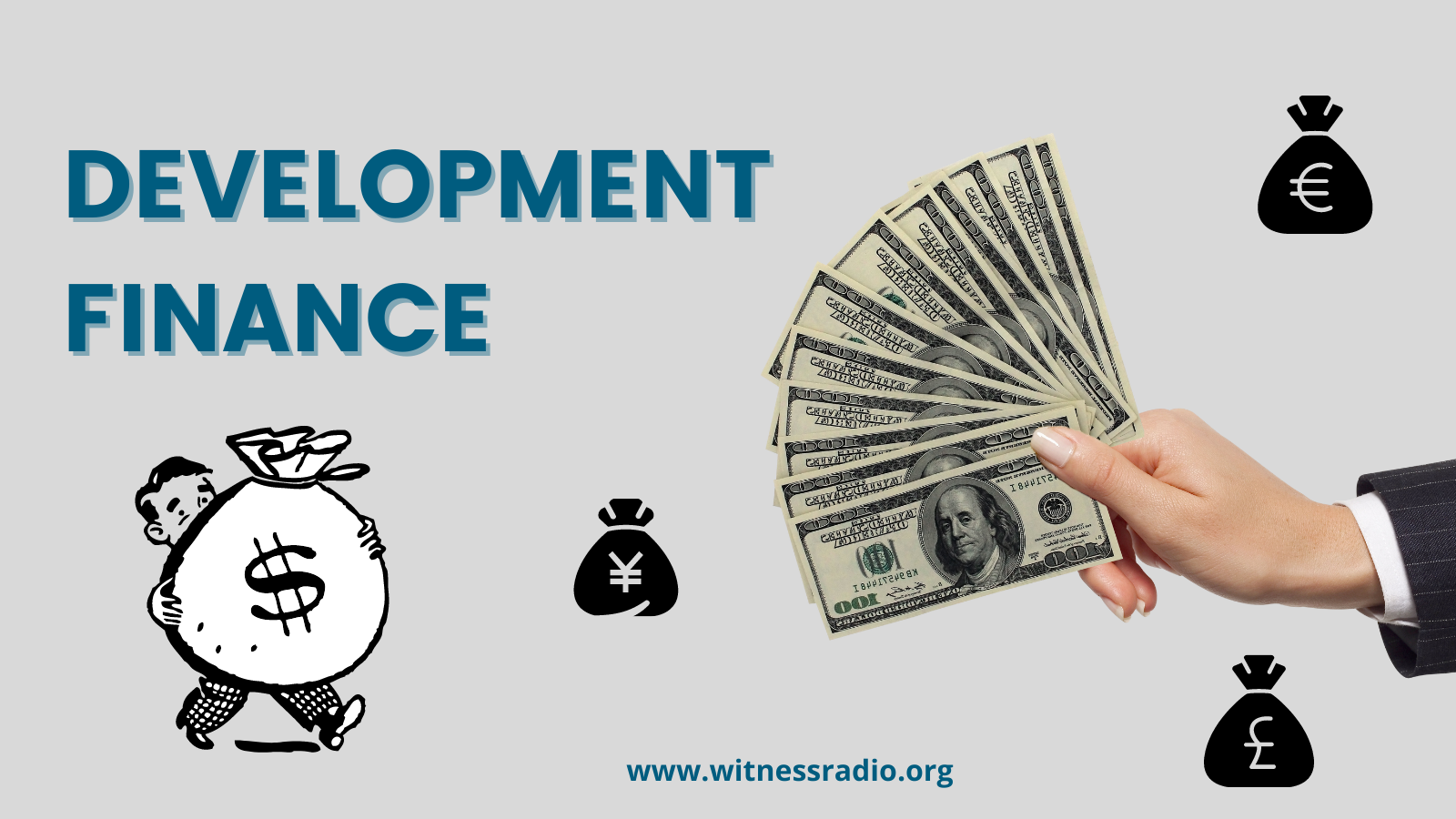 By Witness Radio Team.
The growth of a country is discerned by great leaders and innovators who see opportunities out of darkness and transform their areas from nothing to success. Those are great leaders whose interest is to see the developments in their countries and the well-being of their citizens.
Every single day, countries all over the world receive investors that acquire loans, grants, and donations to implement mega projects that are seemingly expected to develop host countries. countries and investors borrowing the money Often, countries and investors portray how these projects improve the livelihood of the browbeaten, au contraire, they have left many broken families, poor-dirty homesteads, and shattered dreams.
Uganda is one of those countries, whose citizens have paid a price for reckless or unsupervised and profit-led international investment. In a bid to implement its industrial policy, the country has welcomed both foreign and local investors with interests in the fields of extraction, industrial agriculture, carbon credit tree plantation, mining, infrastructural projects, and many others.
It has received billions of dollars from different financiers including commercial banks, Pension Funds, and International Development Finance Banks or institutions, among others. For instance, the World Bank has invested more than 20 Billion Dollars since 1963 and currently
Every project comes with its own chilling story. More often their stories are unheard by the World. Witness Radio – Uganda surveyed some projects in Uganda. This study revealed agony, illegal evictions, abject poverty, environmental degradation, and loss of life among others, as some of the consequences suffered by the would-be beneficiaries of these international funded projects across the country.
In the capital of Uganda, Kampala, over 1750 families were forcefully evicted from a city suburb, Naguru, for Naguru- Nakawa housing estates.  11 years down the road the project that was highly hyped is to take off on the grabbed land. Pleas from the victims of the eviction to regain their land have all fallen on deaf ears.
About 80km away from Kampala is the island district of Kalangala surrounded by the World's second-largest lake, Victoria, and known for palm growing. When the palm-oil project was introduced to residents they were given the impression that it would improve their livelihoods and create job opportunities.  Instead, it has dumped thousands into poverty after their land was grabbed by BIDCO, a Wilmer international-funded project. People lost land and now work on plantations as casual laborers. The neighboring communities are accusing BIDCO workers of sexual and gender-based violence.
In the South-Western District of Kiryandongo, multinational companies including Agilis Partners Limited, Kiryandongo Sugar Limited, and Great Seasons SMC Limited with funding from The United States Agency for International Development (USAID), The Department for International Development (DFID) of the United Kingdom, and Common Fund for Commodities among other financiers are forcefully evicting more than 35,000 people. The eviction has been on since 2017.
Workers that worked on a World Bank Project in Soroti, in the far east of the country, are accused of sexually harassing minors. Several young girls were defiled and left pregnant. Despite the government being aware of this none of the pedophiles have been brought to book, the World Bank-funded project in the Eastern Town of Soroti left several underage girls defiled and impregnated.
In late 2020, residents of Kawaala zone II woke up to the hail of armed men and graders evicting and destroying their properties to implement a multimillion-dollar project funded by the World Bank. The project is being implemented by the Kampala Capital city Authority (KCCA) on behalf of the government of Uganda.
The above-listed and other projects, on the other hand, continue to perpetuate violence and judicial harassment against leaders of Project Affected Persons (PAPs) and community land and environmental rights defenders because of their work that resists illegal evictions and destruction of the environment among others.
Although project implementers such as government entities accuse local communities of occupying land targeted for projects illegally, in most cases victim communities have rights over these pieces of land because their settlement on the same land can be traced to have happened generations ago.
No matter how people are negatively impacted being by these harmful projects, financiers continue to release more money to the government and investors. The banks aim at profit margins other than the livelihoods of the people. In Bulebi village, Mbazi parish, Mpunge Sub County in Mukono district, Akon's futuristic city is about to lead to the eviction of over 1000 residents whose entire lives have been built on their land.
In April last year, American rapper Aliaune Damala Badara well known for his stage name AKON visited Uganda in search of land for constructing the city. On the same business trip, he met President Museveni Yoweri Kaguta and expressed his interest in building a futuristic city with its currency. The president ordered the Ministry of Lands, housing, and urban development to look out for free land for his city.
However, on 7th Jan 2022, the Uganda Land Commission showed the Minister for Lands, Housing, and Urban Development "Hon Judith Nabakooba" land that was proposed for the Akon city. According to the Uganda land commission, the land is Freehold Volume 53 Folio 9 measuring I square mile.
This has sparked outrage amongst the affected as they were never consulted or consented to allow the project in their community. According to community members that Witness Radio interviewed, they said they heard the distressing news of Akon city through the Media.
The community said no official from the ministry has ever approached them about their land giveaway. "Our country is full of land evictions and evictors begin in that way. There has been no official coming on the ground to officially inform us about the project and neither have we heard any official communication of compensation." Obori said.
Residing in the attractive village surrounded by freshwaters, the community asserts this has been the source of livelihood and advised the government to get alternative land for the City.
Controversies surrounding the land giveaway and ownership of the area still exist. A section of residents have protested and vowed not to surrender their land for the City. They claim to have acquired freehold titles from the Mukono lands board.
Breaking: over 350,000 acres of land were grabbed during Witness Radio – Uganda's seven months ban.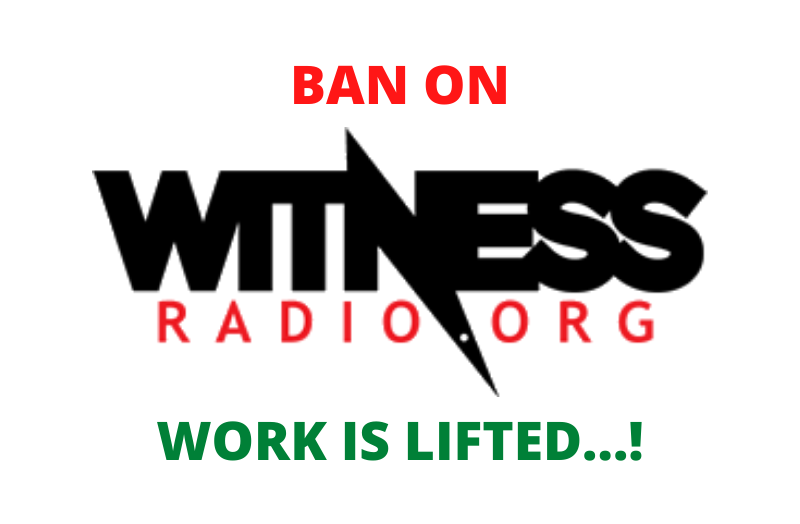 By Witness Radio Team.
As the onslaught on civil society heightens, its space continues to shrink which has bearing on the services they render to the communities. Witness Radio, was among the 54 organizations suspended by Uganda's National Bureau for Nongovernmental Organizations on August 20th, 2021. The actions are amongst the recent forms of attack on civil societies in Uganda. Other numerous attacks include arrests of rights activists, harassment, tortures, and office- break-ins at night by security operatives who move away with valuables.
The effects of this suspension were felt by communities facing land grabs across the country. For seven months while the organization was suspended, over 300,000 people were evicted from their land and couldn't access specialized and prompt legal assistance.
Witness Radio Uganda, globally known for its campaign against community land-grabs couldn't assist these victims of land grab since it risked facing further sanctions from the Bureau in case it intervened. However, last week, there was some relief, when Uganda's National Bureau for NGOs lifted suspension and certified its operation.
According to Mrs. Bulyerali Joan, the Head Legal at Witness Radio – Uganda, the organization conducted a review of the evictions that happened during the suspension. With information and assistance from some lawyers, local journalists, and community land and environmental rights defenders across the country, the evictions watchdog was able to document cases of hundreds of thousands of Ugandans that were either forcefully evicted or received threats of evictions while in its limbo.
The ban imposed on Witness Radio coupled with the disruptive impacts of COVID- 19 resulted in the surge of eviction cases, especially in areas where the organization had a presence. Throughout the ban, without access to swift and prompt legal support, the communities resorted to sharing with the world their ordeal.
She further noted that the evictions were conducted in disregard of the law on evictions. "I was shocked to see powerful people and companies take advantage of our suspension to escalate the evictions of vulnerable communities that received our assistance. The evictions did not comply with the land eviction practice directives. None of them was preceded by legal court orders."  She noted.
According to the Land Eviction directives, issued by the former Chief Justice of Uganda, Bart Katureebe, evictions shall be preceded by valid court order, properly identifying the persons taking part in the eviction, and upon presentation of formal authorizations. The police and local authority of the area shall be notified and shall be present to witness the evictions, among others.
Based on the data gathered by the team, various communities across the country were left dispossessed by land grabbers without any form of assistance. Others have received threatening messages with intentions of dispossessing them off their land.
During the period under review, over 300,000 people across the country are believed to have been threatened with evictions, while 350,000 acres of land were either grabbed or on verge of being grabbed.
"However much, we gathered this information, we expect the cases to be higher because some evictions go unreported either due to the remoteness of the areas or other related factors." One of the collaborators observed.
The evictions were extremely violent.  They were characterized by kidnaps, arrests and detentions, torture that often-caused unexpected grief to the communities.
Among the most affected districts include Kyankwanzi, Mubende, Kassanda, Hoima, Buikwe, Wakiso, Kikuube, and Bulambuli districts.
In some of the mentioned districts, the Lands, Housing, and Urban Development Minister toured and halted the evictions but the evictors continued unabated.
Mr. Kimazi Experito, a journalist based in Mubende, attributed the rise of evictions to the organization's suspension which denied the evictions-affected communities access to specialized legal assistance.
He said Witness Radio has offered support to over 20 land-grab-affected communities in Mubende with legal support. "Witness radio is a game-changer that brought back lives of evicted communities to normal," he lauded.
"Mubende is one of the fastest-growing areas because of gold and other minerals as well as factors related to fertile soils. Currently, it is one of the hotspots of evictions. Opportunists used this chance to grab land from people with full attention. Without the defenders, it's often hard for people to get justice since local people are not much informed about land laws." Kimazi explained.
Engineered by powerful people in public offices, multinational companies, and politicians using state machinery including the army and national police, forced evictions to continue to affect food sovereignty and threaten the role of indigenous communities to protect the environment.
During the same period, President Yoweri Museveni stopped any eviction without the approval of the Resident District Commissioners. However, legal experts warned that the move is to usurp the powers of the Judiciary. In a statement signed by Pheona Nabasa Wall, the Uganda Law Society President noted that the directive undermined the role and independence of courts in handling eviction matters.
That notwithstanding, "Occasionally, the residents are not given any opportunity to negotiate with the landlords. Even when the government obliges to pay landowners, neither does the government nor the evictor compensate for the damaged property. During evictions, properties that were made for their life end up being destroyed in seconds which causes lifetime misery." Paul Kasoozi, a community land rights defender stated.
With different tactics aimed at alienating the poor from their land, it has been established that the police and the army continued to play a huge role in the largest forms of violent evictions through torture, arbitrary arrests, and detention and instilling fear and pressurizing the local communities to vacate their land on orders of the evictors.
Many of those community members who oppose land evictions end up being kidnapped, tortured, or arrested and detained to silence the community. It takes support from an organization defending communities' land rights to intervene for such communities to get justice.
Days before the lifting of the suspension imposed on Witness Radio, communities neighboring the Katta Barracks in Bulambuli district, were violently evicted by the Uganda People's Defense Forces under the alleged command of Lieutenant Colonel Mukiibi Julius without offering alternative resettlement.