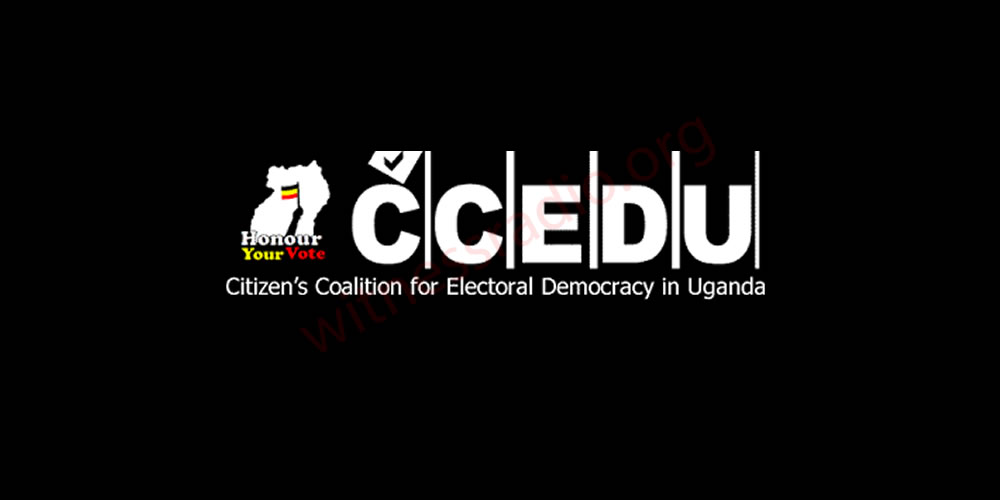 By witnessradio.org Team
"Youth elections conducted under electoral colleges are discriminative and limit fair competition. Any law that provides for such system must be amended before next election…"says CCEDU
The Citizen's Coalition for Electoral Democracy in Uganda [CCEDU] wants the next Youth Parliamentary leaders to be elected through adult suffrage, faulting the current college system for promoting mainly a single party the National Resistance Movement.
CCEDU's Voice project manager Lydia Namayengo said they have kicked off consultations with a goal of soliciting for views from all youths across the country that would lead to possible amendments.
Another amendment is to have an increment in funding of youth council leadership for dedicated service. According to the National Youth Act, members of the youth council are not paid any salaries. The law also provides for a secretariat which has never existed because of lack of resources.  This leaves youth leaders with no offices or facilitation for their work affecting productivity.
CCEDU also wants the composition of the Youth council revisited and allow the youth age cap be raised to 35 for uniformity with the international conventions. According to the National Youth Act, a youth is a person between the age of 18-30 years and yet other countries and organizations like the United Nations puts it at between 18-35.
On November 14th, the network of electoral reformists, started the campaign by meeting district youth chairpersons, youth leaders, youth from political parties, student's leaders and youth leaders from cultural institutions in the central region among others.
During the meetings, several youth leaders agreed with the proposal to have the law revisited to allow full participation. The youths were however divided based on political affiliations resulting into verbal attacks during the heated meeting.
One of the Democratic Party (DP) youth Leaders Paul Ssembajjwe contested the current provision in the National Youth Act which mandates any youth MP contestant to pay registration fee of 3million shillings, saying this has eliminated many potential but poor youth leaders.
Relatedly, Kyenjojo FDC youth chairman, Moses Byaruhanga said the council is currently dominated by the ruling party.  "Out of all the districts in the country, its only Rukungiri that has an opposition party representative to the council, personally I contested and the elections were pushed forward because the NRM didn't have a strong candidate…all this needs to change to ensure multiparty politics is respected and the opposition granted equal rights …" Byaruhanga emphasized.