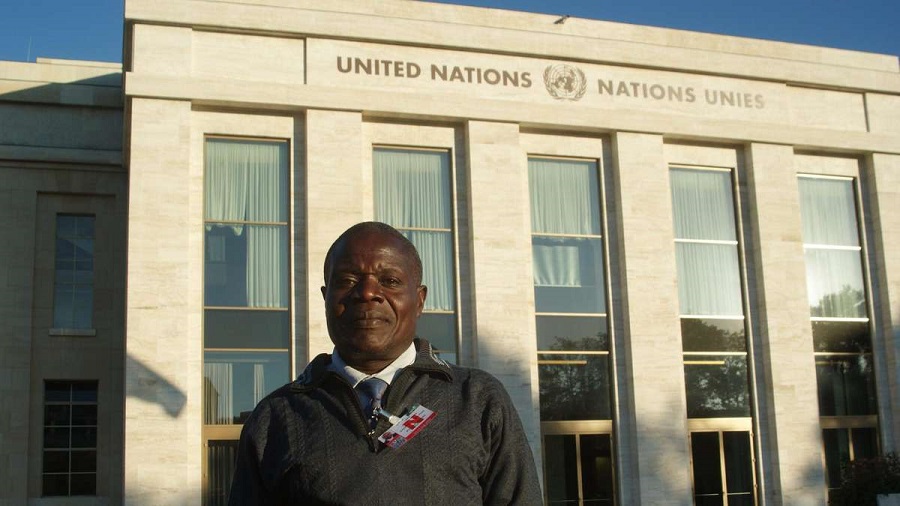 By witnessradio.org Team
Kampala – Uganda – One of the five Plaintiffs in the Civil Suit No 2563 of 2016 (former No 179 of 2002) against Kaweeri coffee plantation and Attorney General over illegal and forceful eviction in Mubende, Peter Kayiira Baleke who was kidnapped on December, 16th, 2019 has been found in Luzira prison. He was kidnapped by unidentified people in plain clothes.
An eye witness had informed witnessradio.org that soon after attending a Court session concerning the Plaintiffs' illegal land eviction case on December 16th, 2019, Mr. Peter Kayiira Baleke, speaker for the Plaintiffs, was kidnapped and whisked away to an unknown place.
Speaking from Luzira prison, Kayiira said he was rounded up by Court bailiffs who later took him before High Court civil Division Registrar. "No sooner had I entered in the Chambers of the Registrar than I was sent to Luzira for failure to pay UGX 37 million which is  slightly equivalent to USD 10,000, costs awarded to Kakooza Joseph in an electoral petition I lost to him" said Kayiira
witnessradio.org has learnt that Kayiira contested for Buwekula County Parliamentary seat in 2016 general elections which he lost to Kakooza Joseph. Peter Kayiira Baleke, petitioned Court challenging the election of Kakooza which he lost both at High court level and Court of Appeal respectively.