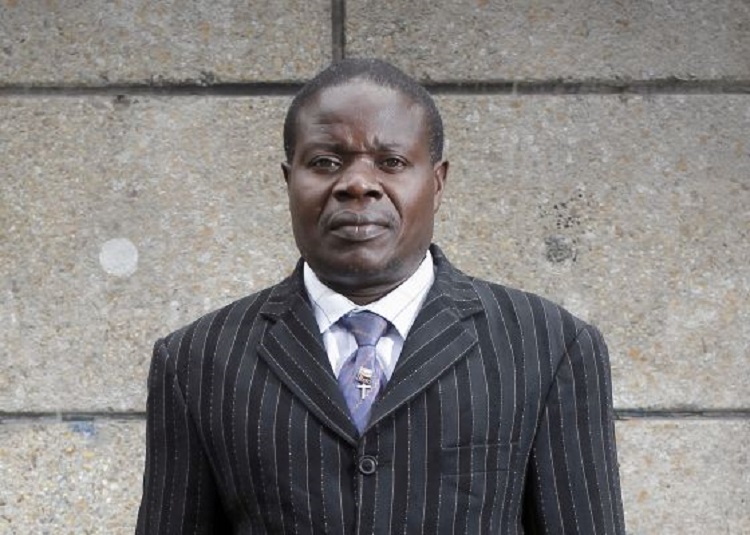 By witnessradio.org Team
Kampala – Uganda – One of five plaintiffs in the Civil Suit No. 2563 of 2016 (former No. 179 of 2002) against Kaweeri coffee plantation and Attorney General over illegal and forceful eviction in Mubende, Peter Kayiira Baleke has been kidnapped by unidentified people and his whereabouts are still unknown.
Since August 2002, no justice has been provided to the evictees who have continued to suffer from a wide range of human rights violations.
The suit seeks compensation for the eviction perpetrated illegally by the Ugandan army UPDF in August 2001. The Government of Uganda unlawfully leased the land of over 4000 villagers to Kaweeri Coffee Plantation Ltd., a subsidiary of the German Neumann Kaffee Gruppe.
An eye witness said soon after attending a court session where their case was heard on December 16th, Mr Peter Kayiira Baleke, speaker for the plaintiffs, was kidnapped and whisked away to an unknown location.
"He was surrounded and detained by several individuals in plain clothes and was told that his arrest was as a result of his failure to repay a debt in an unrelated case and that he would be taken to prison in Kampala, Uganda's Capital" said the eye witness.
According to a statement from FIAN, an international human rights organization that works to promote the realization of the right to food stated that the arrest of Kayiira raises eyebrows. Even if the arrest is not connected to the Neumann Kaffee Gruppe case, the timing and circumstances are highly dubious.
"We interpret the arrest of Kayiira as an act of intimidation and we are very concerned about his safety," comments Valentin Hategekimana, Africa Coordinator at FIAN International.
He added that Uganda a UN member state has human rights obligations under the International Covenant on Civil and Political Rights particularly in the article 9.1-2 and the African Charter on Human and Peoples' Rights Article 6 to ensure Baleke Kayiira' rights to liberty and security. In this regard, Baleke Kayiira should not be subjected to arbitrary arrest or detention.
witnessradio.org joins other organisations in a search operation aiming to establish Kayiira's whereabouts and reasons for his illegal detention.