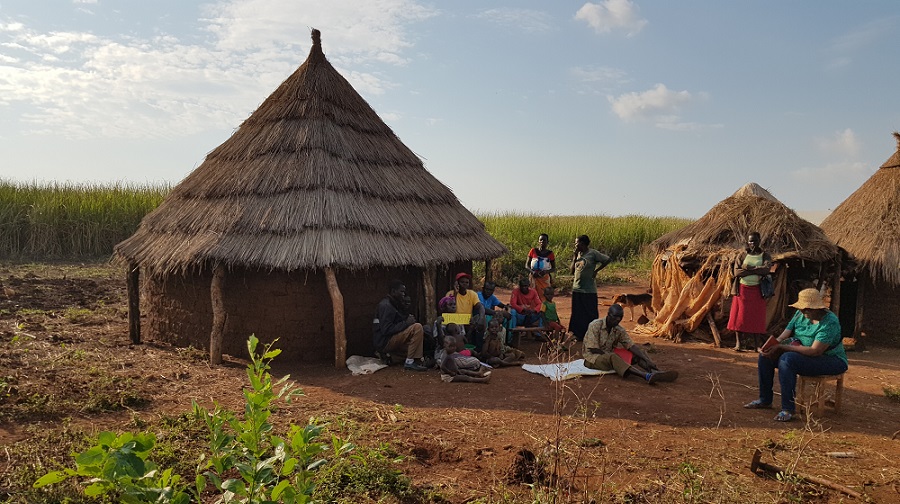 Over 1,000 residents in Kiryandongo and Masindi districts are complaining about forceful evictions allegedly being done by Kiryandongo Sugar Ltd.
The affected people are from five villages in both districts.
Jane Bamulangye, 55, a resident of Kitwetwe village in Miirya sub-county Masindi, said last week, soldiers went to her home and started firing live bullets.
"They accused my son of refusing to vacate the land. They beat him because he was protesting the destruction of his garden by the sugar factory," she said.
Geoffrey Muhoozi, Bamulangye's son, said soldiers asked him what he was still doing on the investor's land and before he could explain, they fired bullets.
He said his one acre maize garden was destroyed to pave way for sugarcane growing, adding that whenever their cattle cross to the sugarcane plantation, they are cut with machetes by the people guarding the fields.
Scovia Nyamweza, another resident of Kitwetwe village, said she has developed health complications due to the fear she is living in.
Stephen Rwabwizi, a resident of Kinumi village in Miirya sub-county, said he has lived on the contested land for 13 years and when Kiryandongo Sugar Ltd took over the land, security officers started arresting them.
"Whenever we are arrested, we are charged with criminal trespass and threatening violence. We have tried to seek help from different authorities in Masindi in vain," Rwabwizi said.
History of the land
The contested land measures 23sq.m and it belonged to Bunyoro Growers' Co-operative Union before it was sold to the investors.
David Rwabusigirira, a resident of Bisenyi village, said: "We used to pay ground rent (busuulu) to the union."
He said the union sold it to an investor called Locab Agriculture Limited.
"The investor permitted us to use the land without paying ground rent. We were surprised to see Peter Kinyabwiru Byabasaija declaring himself the caretaker of the land," Rwabusigirira said.
Beti Kamya, the lands minister, instructed Kiryandongo Sugar Ltd to only work on unoccupied land until their disputes are resolved.
The Masindi RDC, Longino Baheebwa, said the security committee resolved that the investor and his equipment be protected.
Capt. Steven Mwesige, the public relations officer for the Field Artillery Division, said the Uganda People's Defence Forces has never evicted people, but only gives security to the investor.
"The work of eviction is solely for the Police after attaining a court order," Mwesige said.
However, the estate manager of Kiryandongo Sugar Ltd, Ganesani Karunanidhi, denied all the allegations.
"We are relating well with the residents and we employ over 500 of them on our fields," he said.
Source: New Vision