Oil palm plantations a 'threat to global health,' says study on outbreaks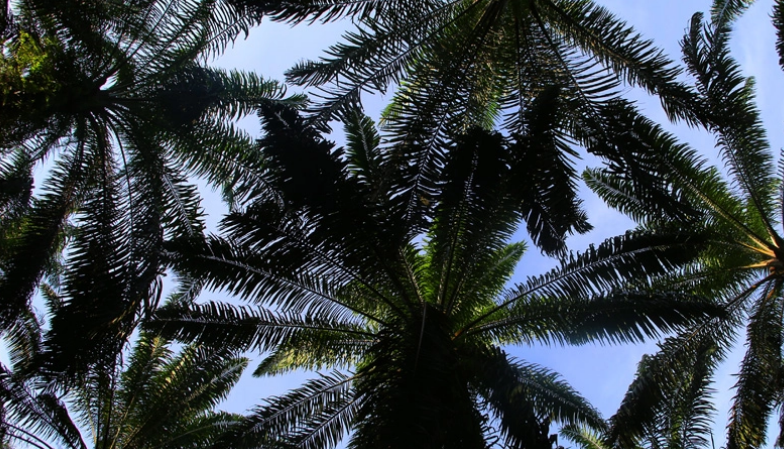 From Ebola in Africa to malaria in Brazil to tick-borne illnesses in the U.S., there is a common thread linking outbreaks of vector-borne and zoonotic diseases: fluctuating forest cover, according to a recent study.
Deforestation and even increases in green cover can fuel the rise of diseases, the research shows, citing the link between oil palm plantations and outbreaks of malaria and dengue as a case in point.
The study examined linkages between forest cover changes with vector-borne and zoonotic diseases between 1990 and 2016 and found that outbreaks of both types of infections have increased.
The evidence that human health can suffer even as a result of misguided afforestation or plantation shows that more research is needed on the role of forests in modulating diseases.
The COVID-19 pandemic has raised plenty of questions about whether the planet's declining health is what ails humans. The answer is yes, and it's not a metaphorical response.
Distorting the blue planet's green cover, hollowing out dense forests and tacking tree plantations at will fuels the rise of diseases, a growing body of research shows. From Ebola in Africa to malaria outbreaks in Brazil to tick-borne illnesses in the U.S., there is a common thread: fluctuating forest cover, a recent study in Frontiers in Veterinary Science has found.
The study authors spotlight an overlooked hazard: oil palm plantations, which they call a "threat to global health."
COVID-19 is a zoonotic disease, one where the pathogen emerges in animals and spills over into humans. How the SARS-CoV-2 virus made this jump is still under investigation, but one theory posits that a bat coronavirus entered human populations via an intermediary host. This scenario has raised concerns about the health risks related to wildlife trade and human incursions into natural habitats.
The new study examined linkages between deforestation and reforestation with vector-borne and zoonotic diseases between 1990 and 2016. Vector-borne diseases including malaria, dengue and Lyme disease are transmitted by insects like mosquitoes, ticks and fleas. Both vector-borne and zoonotic diseases occurred more frequently in this period, with the former seeing a marked surge.
Greener tropical countries like Brazil and Indonesia that report high deforestation rates suffer more frequent vector-borne disease outbreaks, the analysis found. Data from other nations like Peru and Bolivia in South America; the Democratic Republic of Congo and Cameroon in Africa; and Myanmar and Malaysia in Southeast Asia, support this conclusion.
A quarter of all forest lost between 2001 and 2015 was cleared for the production of commodities like beef, soy, palm oil, and wood fiber, according to a 2018 study. Plantations of these crops have metastasized in some of the most forest-rich countries in the world. Indonesia is the world's largest palm oil producer, and Brazil churns out most of the global supply of soybeans, and a large chunk of its beef.
In Southeast Asia, replacing forests with oil palm plantations was found to boost the abundance of Anopheles mosquitoes that transmit malaria. In Malaysian Borneo, agricultural land replacing forests led to shrinking populations of Aedes niveus but the swelling of A. albopictus, both dengue-carrying mosquitoes.
Though changes in forest cover create conditions favorable for maladies, the relationship is not straightforward. Malaria experts found that outbreaks are linked to forest clearing, especially at deforestation frontiers. But in some cases, the rise in malaria cases also leads to a dip in deforestation as those who log forests lose labor days owing to illness, creating a convoluted feedback loop.
Mapping of Ebola outbreaks in western and central Africa revealed that index cases were more likely to occur in forest fragmentation hotspots. When closed forests are pried open, amplifying people's exposure to wild animals and pathogens, it raises the risk of zoonotic infection spillover.
The harmful impacts don't just arise from deforestation, the research found; disease spread is also associated with unsuitable afforestation. Though such efforts can promote biodiversity and benefit carbon sequestration, they might have unintended consequences. In the U.S., for example, planting trees and growing green cover supported the resurrection of deer populations but also led to an increase in tick populations.
This was true of temperate-zone countries, which had lower forest cover. But the researchers also saw this pattern in places like China and Vietnam, which have embarked on vigorous reforestation drives. However, the authors caution that their data on the increase in green cover don't differentiate between commodity plantations, afforestation, or abandoned agricultural lands.
The limitations of satellite imagery are only part of the problem. There is no consensus about what makes a forest.
There is no global treaty dedicated to forests. The International Tropical Timber Agreement is the only global pact that deals directly with forests, but it focuses on the sustainable timber trade. The Bonn Challenge, which aims to restore 350 million hectares (865 million acres) by 2030, and the New York Declaration for stopping deforestation are both voluntary commitments that encompass restoration of degraded land.
Adherence to these goals has encouraged countries to launch massive tree-planting drives and led to the conversion of grasslands, important ecosystems in their own right, into forests. The authors are calling for an update to the FAO's definition of a forest so that it does not promote the expansion of forests in areas that were historically not forested.
The evidence that human health can suffer even as a result of misguided afforestation or plantation shows that more research is needed about the role of forests in modulating diseases.
Citations:
Morand, S., & Lajaunie, C. (2021). Outbreaks of vector-borne and zoonotic diseases are associated with changes in forest cover and oil palm expansion at global scale. Frontiers in Veterinary Science, 8. doi:10.3389/fvets.2021.661063
Curtis, P. G., Slay, C. M., Harris, N. L., Tyukavina, A., & Hansen, M. C. (2018). Classifying drivers of global forest loss. Science, 361(6407), 1108-1111. doi:10.1126/science.aau3445
MacDonald, A. J., & Mordecai, E. A. (2019). Amazon deforestation drives malaria transmission, and malaria burden reduces forest clearing: A retrospective study. The Lancet Planetary Health, 3. doi:10.1016/s2542-5196(19)30156-1 
Original Source: MONGABAY
Access to land, capital hampering youth's involvement in agri-business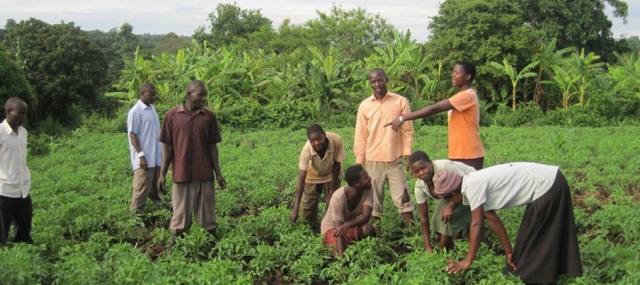 Stakeholder engagement with governments to support the youths should be a component of every programme
Young people in sub-Saharan Africa have keen interest in agriculture especially with the use of technology but are hampered with numerous challenges including limited access to land, skills set, sustainable financing and access to markets, a new report has revealed.
A new study carried out by Heifer International in 21 African countries titled 'The Future of Africa's Agriculture – An Assessment of the Role of Youth and Technology,' reveals that 10 out of 11 countries, with the exception of Tanzania agreed that the most important support required is funding.
However, more training and mentorship were seen as more important than funding in Ghana, Kenya, Tanzania and Zimbabwe.
The survey also reveals that whereas more youths in Uganda, Tanzania and Zimbabwe stressed the need for support in the area of access to markets, their counterparts in Senegal, Kenya, Nigeria and Ghana prioritized the need for support in agri-technologies. Access to land was the major concern for the youth in Rwanda, Zimbabwe and Zambia.
The organisations working in the sector suggested that the best way to engage youths in agriculture is through technological innovation (39%), government support for young farmers (32%) and inclusion of youths in agriculture policy formulation (21%).
"Most youths in Africa also do not have access to land for agriculture.  59% of youths surveyed do not have access or own land. Land ownership amongst young people is lowest in Ghana, Zambia, Senegal and Rwanda," the survey notes. "Youths in Malawi seem to have access to land, with only 14% having no access, the lowest among countries surveyed."
Technology adoption
Overall, technology adoption in Africa too remains low, with Ghana, Senegal and Zambia having the lowest agri-tech adoption rate.  Zimbabwe, Kenya and Nigeria have the highest technological adoption rates, according to the survey that featured 30,000 youths, stakeholders in innovations and small holder farmers.
William Matovu, a director at Heifer International-Uganda said the paradox of Africa's economic development is that the continent's urban and rural populations who produce most of the food is mostly comprised of smallholder farmers practicing subsistence farming while living in extreme poverty.
"This scenario scares away the continent's youth from careers in agriculture, yet ordinarily Africa's youth should be replacing the aging farming population but this generational shift is not happening fast and well enough to secure Africa's food security goals," he said.
He reckoned that Africa's youths disapproving attitude towards agriculture is mainly a result of lack of funding which is the biggest barrier towards their interest in the sector.
Africa's agricultural sector accounts for nearly 30% of the GDP of sub-Saharan Africa and employs 54% of the work force, but it is still underdeveloped.
Mondo Kyateeka, the Commissioner for Youth and Child Affairs at the Ministry of Gender, Labour and Social Development said unfortunately, young people are selling off the only available land to migrate to cities or go abroad for low-skills jobs
He said there are also feelings that older people are not willing to relinquish the land they can no longer use, to the younger persons to use it.
He, however, said the government is seeking ways of curbing the sale of agricultural land, saying the position is that agricultural land should remain for that purpose.
Key recommendations
As a result, the survey recommends a review of existing programmes that targets smallholder farmers and that youths must be conducted to determine if the current strategies support the African farmer with the use of technology.
"Innovation must be viewed within the context of the current realities,' the survey notes. Beyond a smart App, the survey says providing linkages to local and regional markets will go a long way in improving the financial bottom-line of every farmer. The survey says digital literacy must also be a key consideration.
The survey says while smallholder farmers in rural areas do not have access to smart phones or Internet access, a basic phone is a good starting point in introducing the use of technology, through weekly SMS on prevailing market prices and best input bargains.
Furthermore, youths with a keen interest in agri-tech must work collaboratively with smallholder farmers to get a better understanding of their challenges and how to provide sustainable and affordable solutions.
"There is also need to capture data to provide evidence-based results on the immediate benefit and long-term impact of the use of technology by smallholder farmers," the survey notes, adding that stakeholder engagement with the governments to provide access to land, tax waivers and fiscal policies that deliberately support youths in the sector should be a component of every programme.
East Africa poised to monitor carbon emission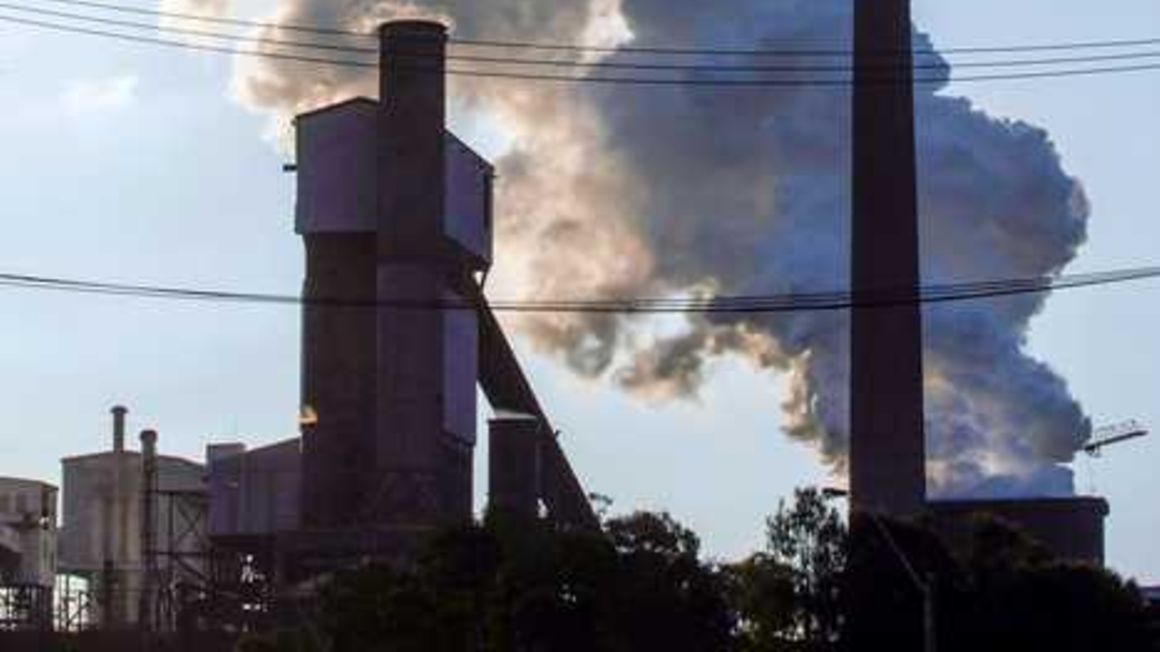 A factory emits smoke.
East Africa will soon be able to monitor how much carbon dioxide or methane is produced by particular activity at any particular point in time thanks to a NASA-aided system that combines observable ground data, real time satellite measurements of carbon dioxide and next-generation microbial soil modelling.
Cornell University researchers will develop the system that combines what they called "bottom-up" ecological modelling with "top-down" satellite data, thanks to a three-year, $1 million NASA grant, which began on July 1.
The researchers said last week Kenya, Tanzania, Uganda and Ethiopia have experienced deforestation will be covered by the system.
The system estimate will help in monitoring increase in carbon gained from potential afforestation, as well as how long this accumulation could take. These East African countries have ambitious climate mitigation programmes to sequester carbon in soils. Since the countries don't produce a lot of energy that emits carbon, their mitigation measures rely on putting carbon into ecosystems such as soils.
It is hoped that the rigorous, accurate and low-cost carbon monitoring system will help policymakers verify the effectiveness of their efforts when they seek international climate financing. The data will also inform food-security policies, as more soil carbon provides crop resilience to climate change.
Carbon also helps store more water in soils, making crops more tolerant and resistant to droughts, which increases yields.
Original Source:   THE EAST AFRICAN
Climate change will see East Africa get wetter say scientists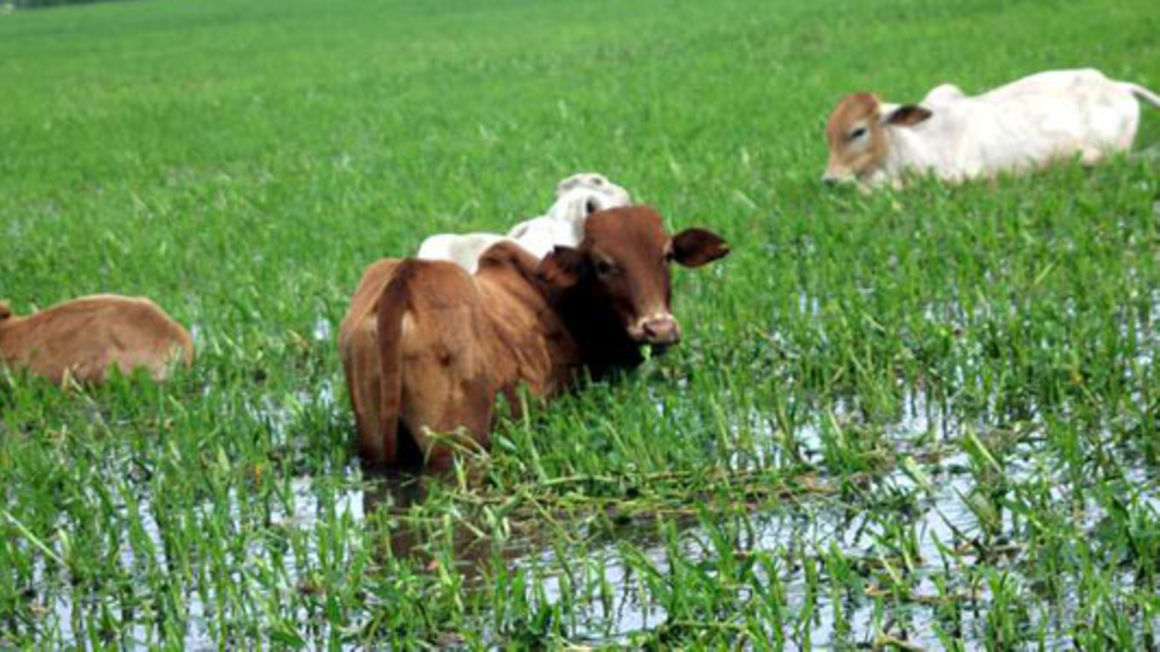 Cows in flooded pastures in the Tana delta, Kenya. According to scientists, while temperatures are predicted to rise, the region will likely get wetter mid-century. 
East Africa could be the lucky exception to the disastrous effects of climate change as scientists predict increased precipitation as temperatures rise.
Four scientists — working with the Association for Strengthening Agricultural Research in Eastern and Central Africa (Asareca) — Kizito Kwena, William Ndegwa, Imad Ali-Babiker and Hezron Mogaka — say the flipside to rising temperatures is that East Africa is likely to get wetter mid-century.
Citing separate studies by the Food and Agriculture Organisation (FAO) and the World Bank, the researchers say the projected 2°C increase in surface temperatures will result in an 11 per cent increase in rainfall over 80 per cent of the region.
"As unfamiliar as this counter-narrative seems, climate change presents the region an opportunity to think and act differently, to change the way it views growth and interacts with the environment," says of their paper titled The curse of food insecurity and climate change in Africa.
The scientists say the 2025 zero hunger target set by African leaders is achievable, if governments in the region invest at least 10 per cent of their GDP in agriculture and direct resources into climate-smart agriculture.
READ: Climate-smart farming boosting food security around the globe
According to Dr Kwena, while most climate models remain optimistic about the rainfall situation in East Africa — where vast areas of land are arid or semi-arid — the challenge is that governments may not be prepared to maximise the associated benefits.
"Climate change is not disaster all round. Climate models are predicting drought in one part of the continent and increased rainfall in the other. That is a huge opportunity considering the vast areas in the region that are arid or semi-arid. The challenge is how we harness this opportunity," said Dr Kwena.
And while there have been attempts, Dr Kwena said most climate-smart interventions have been limited to a farm or plot level, which restricts the impacts that could be achieved if climate smart agriculture technologies were applied on a larger scale.
There will also be a need for some adjustments. For instance, if the arid and semi-arid areas of the region become wetter, communities may be required to adopt new livelihood activities. These views stand in sharp contrast to other scenarios that predict that in many parts of Africa, every 1°C increase in temperature will result in a five per cent decline in food yields.
"Already, there have been several climate-induced grain shocks in the world. In the medium-term, climate change causes production losses and increases cost structures. In the long-term, climate change causes production collapse," said Asareca's executive secretary Professor Francis Wachira, adding, "With this kind of forecast, it is important to make our cropping systems better adapted to a warming world."
Enhance resilience
Climate-smart agriculture would enhance the resilience of food systems while also contributing to reduction of emissions, Prof Wachira said, adding that every dollar invested in agricultural research and development results in a 68kg reduction in emissions of carbon dioxide while a one per cent increase in agricultural water productivity frees up 24 litres of water per person per day.
Prof Wachira added that despite its potential, Africa remains a net importer of food even as other regions of the world have tripled their output.
In East and Central Africa, crop yields have stagnated over the past half a century, leading to sharp declines in per capita food production and an increase in poverty and hunger.
He pointed to market failures and over-dependence on rain-fed agriculture as the major factors behind the under-performance of African agriculture, a situation he warns will be exacerbated by climate change.
Original Source:  THE EAST AFRICAN