Worldwide Condemnation Over Violence against the Maasai by Tanzania Security Forces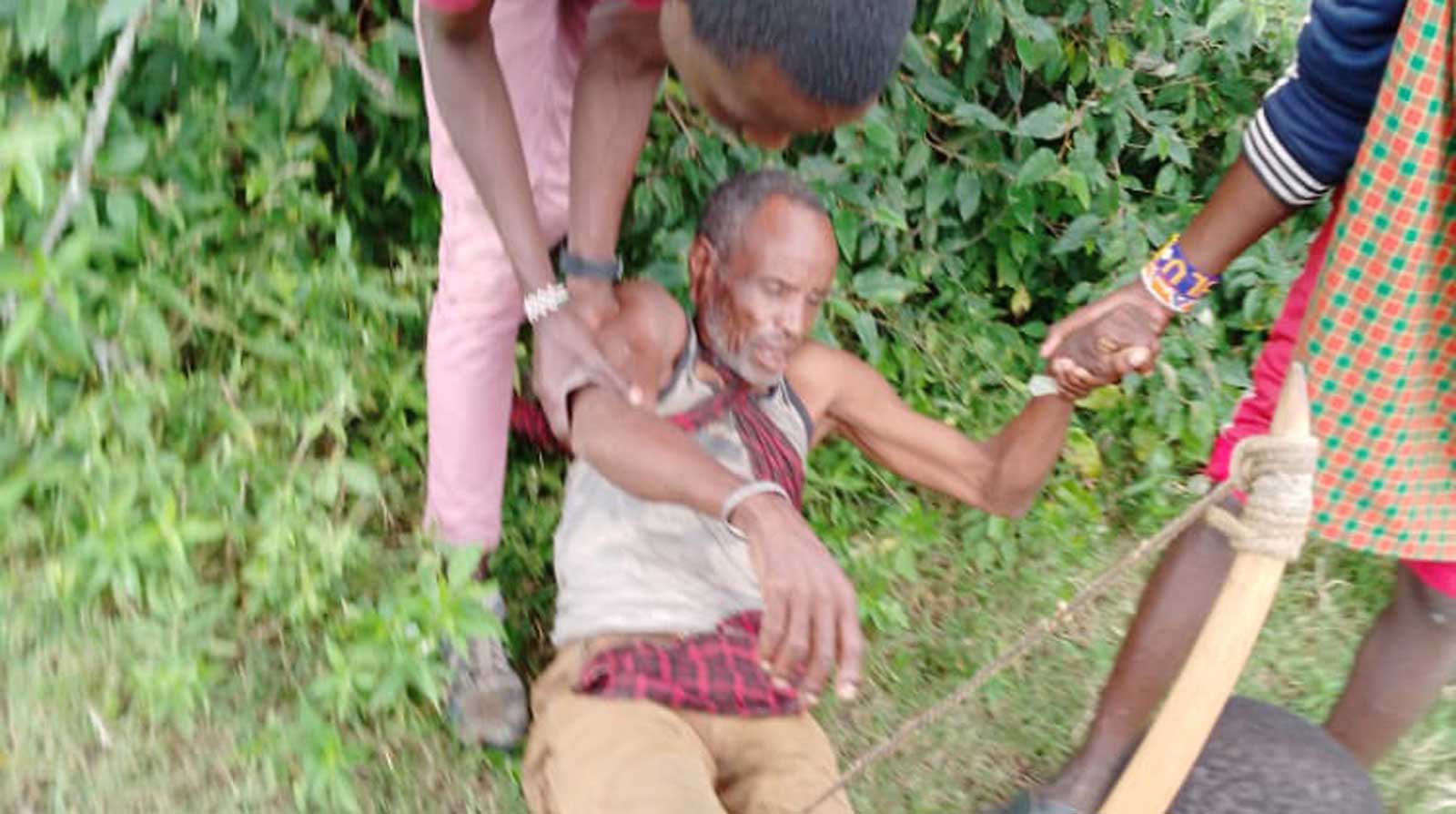 Maasai protesting evictions in Loliondo injured by security forces.
—FOR IMMEDIATE RELEASE—
Since June 8, 2022, the demarcation of 1,500 km2 of land that the government of Tanzania intends to turn into a game reserve has led to widespread violence against the Maasai.
Security forces have cracked down on Maasai resisting the ongoing eviction process, which has led to dozens of people injured, dozens of arrests, and a police officer killed.
The game reserve to be created is to be handed over to the royal family of the UAE for trophy hunting whereas it would trigger mass evictions of Maasai living in legally registered villages within the area.
These horrific abuses have led to strong condemnations by the United Nations and civil society organizations from around the world.
Oakland, CA — On June 8, 2022, the Tanzanian government initiated the demarcation of 1,500 km2 of land that it intends to turn into a game reserve, which would trigger mass evictions of Maasai living in legally registered villages within the Loliondo division of Ngorongoro district.
This action has led to widespread violence against the Maasai by security forces, which has left at least 29 people wounded by live ammunition and other injuries. Reports from the ground also indicate home raids by police forces leading to an unknown number of people arrested.
"The Tanzanian government is using violence to forcibly displace the Maasai, grab their land and hand it over to the royal family of the UAE for their hunting pleasures, indicating its ruthless disregard for its citizens, international law, and due process," said Anuradha Mittal, Oakland Institute Executive Director, who has warned for several years about the unfolding disaster through several reports and alerts.
There is widespread condemnation of this violence and forced evictions of the Maasai by numerous organizations and coalitions. On June 13, 2022, the African Commission on Human and Peoples' Rights strongly condemned(link is external) the violence and urged the government to halt the eviction and open an independent investigation. On June 14, the United Nations Permanent Forum on Indigenous Issues expressed(link is external) "its profound concern" over the ongoing evictions" and called "on the government of Tanzania to comply with the provisions recognized in the UN Declaration on the Rights of Indigenous Peoples, and other relevant international human rights instruments, and ensure the right of the Maasai to participate in decision-making, considering that their land in Loliondo for safari tourism, trophy hunting and "conservation" will affect their lives and territory." On June 15, nine United Nations Special Rapporteurs called(link is external) "on the Tanzanian Government to immediately halt plans for relocation of the people living in Loliondo and the Ngorongoro Conservation Area and begin consultations with the Maasai Indigenous Peoples, including direct contact with the Ngorongoro Pastoral Council, to jointly define current challenges to environmental conservation and best avenues to resolve them, while maintaining a human rights-based approach to conservation."
The Tanzanian government has denied(link is external) the violence and claims(link is external) it is carrying out its plans through voluntary resettlement. Government spokesman Gerson Msigwa thus stated to the media(link is external) that "no soldier, government or government leader has been sent to evict a citizen or a Masai from their homes."
"Why would the operation of demarcation be led by the Special Forces of the Tanzanian Police Force (TPF) if people were to move voluntarily?" questioned Mittal. "These statements by the government responding to the growing worldwide attention are misleading. The fact is that demarcation intends to change the status of the Game Controlled Area where the Maasai are living to a Game Reserve to be used for tourism and trophy hunting," she said.
The United Arab Emirates (UAE)-based Otterlo Business Company (OBC) — which runs hunting excursions for the country's royal family and their guests — will reportedly control commercial hunting in the area despite the company's past involvement in several violent evictions of the Maasai, burning of homes, and the killing of thousands of rare animals in the area.
"This international mobilization is extremely important to help stop the violence and the forced evictions and deeply appreciated by the impacted communities on the ground," Mittal emphasized. "However, these latest events are a continuation of past efforts to evict the Maasai from their land for safari tourism and trophy hunting. For years, the Maasai have only demanded respect and fulfillment of their basic rights. African and international human rights bodies are echoing their demands. It is time for the Tanzanian government to listen," Mittal concluded.
Source: oaklandinstitute.org
Statement: The Energy Sector Strategy 2024–2028 Must Mark the End of the EBRD's Support to Fossil Fuels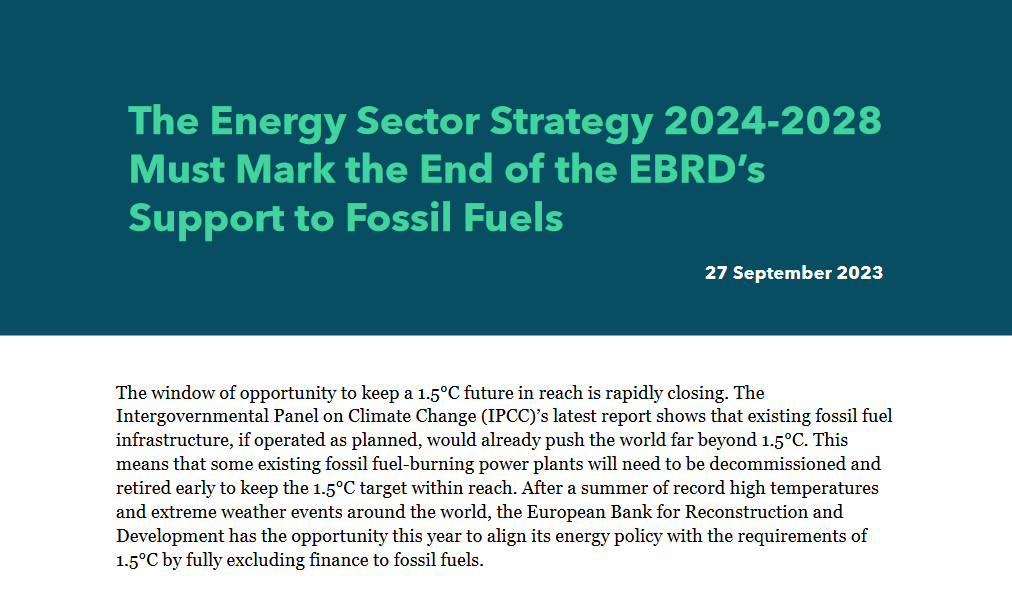 The European Bank for Reconstruction and Development (EBRD) is due to publish a new Energy Sector Strategy before the end of 2023. A total of 130 civil society organizations from over 40 countries have released a statement calling on the EBRD to end finance for all fossil fuels, including gas.
From 2018 to 2021, the EBRD invested EUR 2.9 billion in the fossil energy sector, with the majority of this support going to gas. This makes it the third biggest funder of fossil fuels among all multilateral development banks, behind the World Bank Group and the Islamic Development Bank.
The EBRD has already excluded coal and upstream oil and gas fields from its financing. The draft Energy Sector Strategy further excludes oil transportation and oil-fired electricity generation. However, the draft strategy would continue to allow some investment in new fossil gas pipelines and other transportation infrastructure, as well as gas power generation and heating.
In the statement, the civil society organizations point out that any new support to gas risks locking in outdated energy infrastructure in places that need investments in clean energy the most. At the same time, they highlight, ending support to fossil gas is necessary, not only for climate security, but also for ensuring energy security, since continued investment in gas exposes countries of operation to high and volatile energy prices that can have a severe impact on their ability to reach development targets. Moreover, they underscore that supporting new gas transportation infrastructure is not a solution to the current energy crisis, given that new infrastructure would not come online for several years, well after the crisis has passed.
The signatories of the statement call on the EBRD to amend the Energy Sector Strategy to
fully exclude new investments in midstream and downstream gas projects;
avoid loopholes involving the use of unproven or uneconomic technologies, as well as aspirational but meaningless mitigation measures such as "CCS-readiness"; and
strengthen the requirements for financial intermediaries where the intended nature of the sub-transactions is not known to exclude fossil fuel finance across the entire value chain.
Source: iisd.org
Download the statement: https://www.iisd.org/system/files/2023-09/ngo-statement-on-energy-sector-strategy-2024-2028.pdf
Almost 2,000 land and environmental defenders were killed between 2012 and 2022 for simply standing up to protect our planet and us all from the accelerating climate crisis.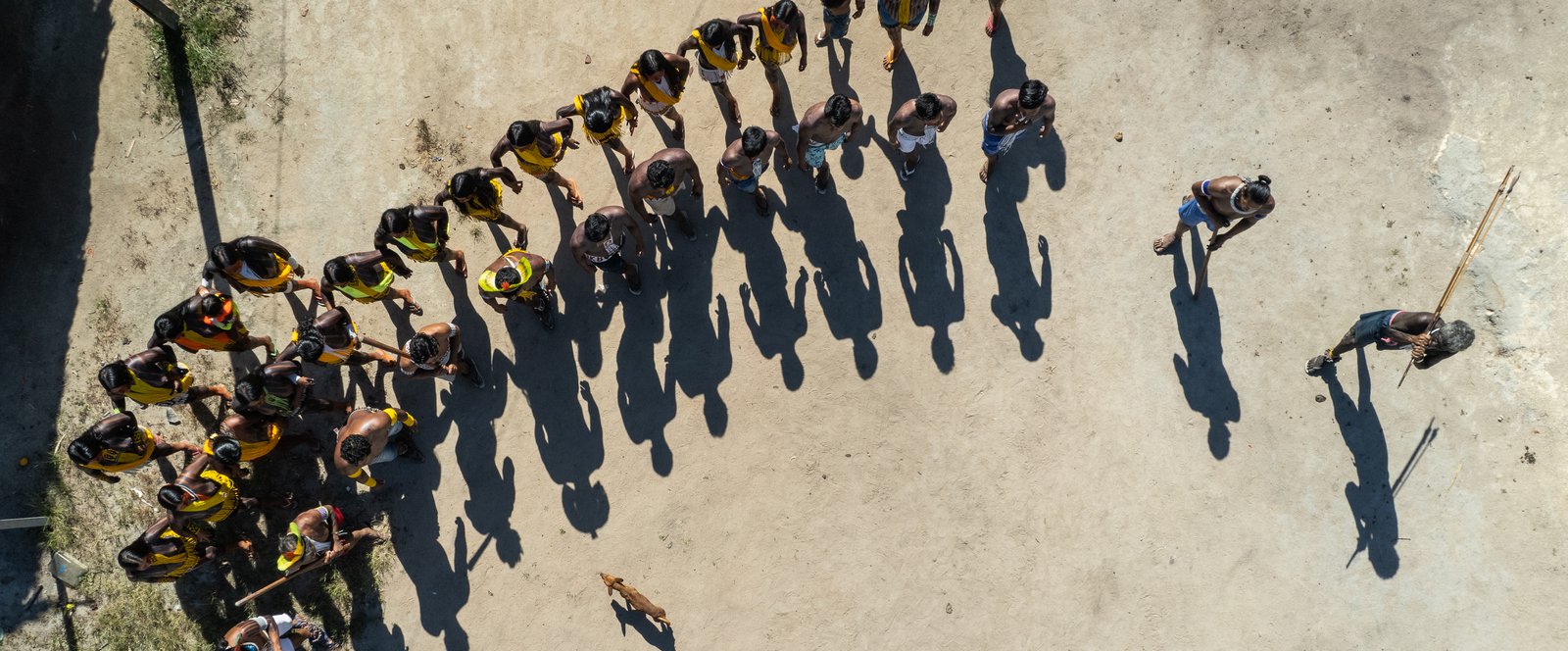 For the past 11 years, Global Witness has documented and denounced waves of threats, violence and killings of land and environmental defenders across the world, and 2022 marks the beginning of our second decade documenting lethal attacks. The world has changed dramatically since we started documenting these in 2012. But one thing that has not changed is the relentlessness of the killings.
Last year, at least 177 defenders lost their lives for protecting our planet, bringing the total number of killings to 1,910 since 2012. At least 1,390 of these killings took place between the adoption of the Paris Agreement on 12 December 2015 and 31 December 2022.
On average, a defender was killed every other day in 2022, just as was the case in 2021. Although the overall figure is slightly lower last year than in 2021, when we recorded 200 killings, this does not mean that the situation has significantly improved. The worsening climate crisis and the ever-increasing demand for agricultural commodities, fuel and minerals will only intensify the pressure on the environment – and those who risk their lives to defend it. Increasingly, non-lethal strategies such as criminalisation, harassment and digital attacks are also being used to silence defenders.
The situation in Latin America remains particularly concerning. In 2022, the region accounted for 88% of killings – an ever-growing majority of the world's cases. A total of 11 of the 18 countries where we documented cases in 2022 were in Latin America.
Colombia tops the global ranking with 60 murders in yet another dire year for the country. This is almost double the number of killings compared to 2021, when 33 defenders lost their lives. Once again, Indigenous peoples, Afro-descendant communities, small-scale farmers and environmental activists have been viciously targeted. Yet there is hope; when Gustavo Petro, the first leftist president in contemporary Colombia, took office in August 2022, he promised social transformation and enhanced protection for defenders. No government had committed to that before.
In Brazil, 34 defenders lost their lives, compared to 26 in 2021. Defenders in Brazil faced relentless hostility from former president Jair Bolsonaro's government, whose policies have opened up the Amazon to exploitation and destruction, have undermined environmental institutions and have fuelled illegal invasions of indigenous lands.
Mexico, the country with the highest number of killings in 2021, saw a significant drop from 54 murders in 2021 to 31 in 2022. At least 16 of those killed were Indigenous peoples, and four were lawyers. The overall situation in Mexico remained dire for land and environmental defenders, and non-lethal attacks – including intimidation, threats, forced displacement, harassment and criminalisation – continued to seriously hamper their work.
With 14 murders in 2022, Honduras has the world's highest per-capita killings. The country's first-ever female president, Xiomara Castro, has committed to protecting defenders. Yet early trends from 2023 point to ongoing rife violence, with reports of killings and non-lethal attacks across the country.
Read more: globalwitness
Africa Climate Summit 2023 Set to Surrender the Continent to Green Colonialism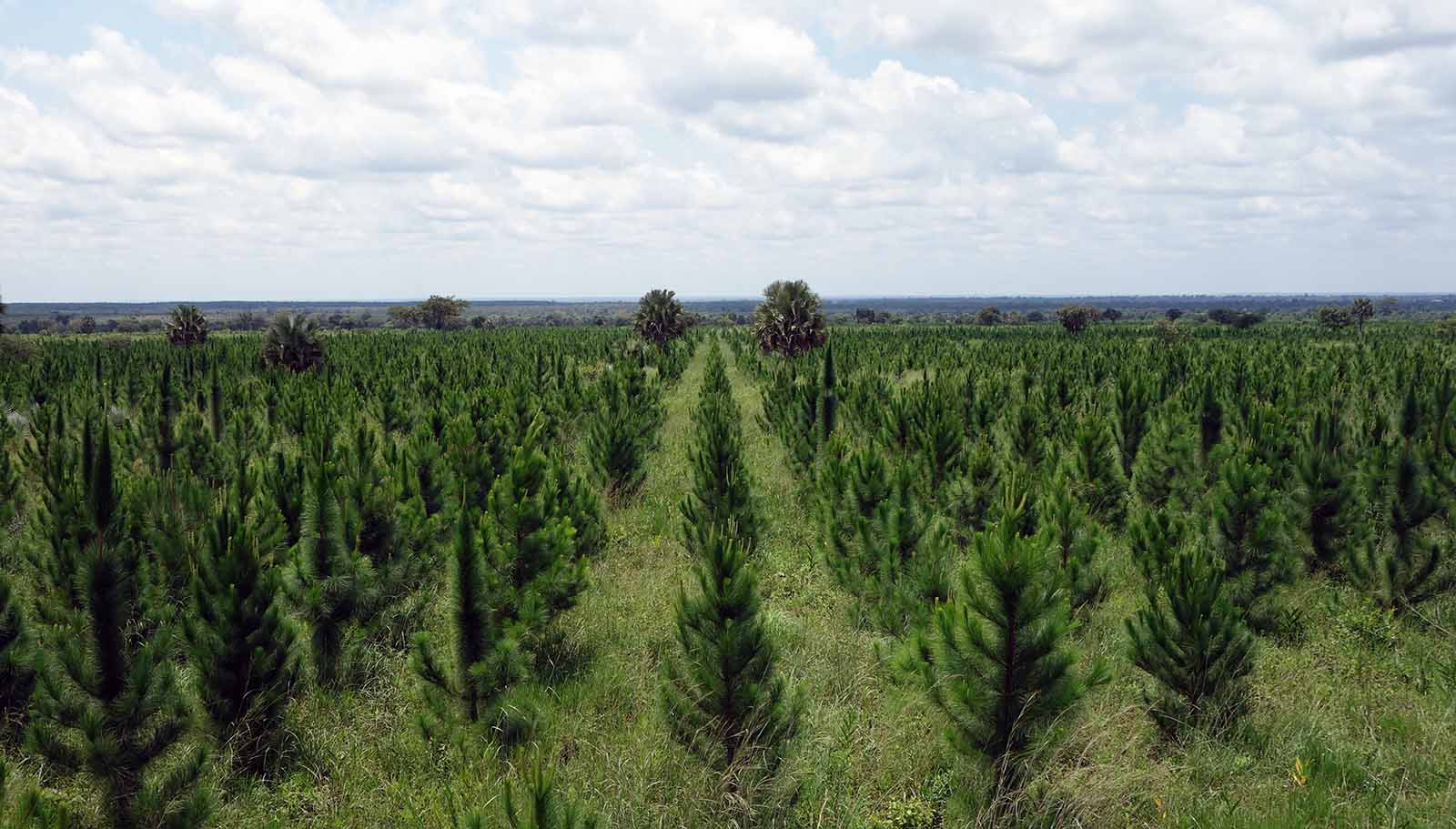 —FOR IMMEDIATE RELEASE—
August 30, 2023; 12:00 AM PDT
Media Contact: amittal@oaklandinstitute.org, +1 510-469-5228
Officials from African governments, international institutions, and the private sector will converge at the Africa Climate Summit in Nairobi, September 4 – 6, 2023, to shape the course of Africa's climate action.
With carbon offset schemes and tree plantations set to take center stage — despite their devastating impact along with the corruption and fraud that plague voluntary carbon markets — the Oakland Institute denounces the alarming direction taken by the event.
An examination of the African Forestry Impact Platform (AFIP), bankrolled by European development finance institutions, Japanese oil interests, and an Australian investment firm, lays bare the green colonialism that President Ruto of Kenya is promoting on the continent.
Oakland, CA — With carbon offset schemes and tree plantations set to take center stage at the Africa Climate Summit (ACS) and Africa Climate Week (ACW) — despite their devastating social and environmental impacts and the prevailing corruption and fraud within the voluntary carbon markets — a new report from the Oakland Institute, Green Colonialism 2.0: Tree Plantations and Carbon Offsets in Africa, denounces the alarming direction taken by the Summit. Starting on September 4, 2023 in Nairobi, Kenya, the two events aim to establish a common position for Africa on the climate crisis for the upcoming COP 28 conference in Dubai, slated for December 2023.
The outcome will have significant implications, given the ACS and ACW — both organized by the government of Kenya — are expected to shape the trajectory of climate action for the continent. The focus and intentions of the events, centered on "leveraging" Africa's abundant "assets" to drive "green growth and climate finance solutions," raise serious concerns. "This approach only paves the way for further resource extraction while sidelining the rights and interests of local and Indigenous communities," said Anuradha Mittal, Executive Director of the Oakland Institute.
Bankrolled by European development finance institutions, Japanese oil interests, and an Australian investment firm, the African Forestry Impact Platform (AFIP), examined in the report, exemplifies the green colonialism that President Ruto of Kenya is promoting on the continent — opening the door for more extraction of Africa's resources. Despite AFIP's claim of promoting "nature-based solutions," a troubling pattern of exploitation and greenwashing underscores its investments, stakeholders, and financial backers. AFIP's first acquisition is Green Resources, a Norwegian plantation forestry and carbon credit company notorious for its history of land grabbing, human rights violations, and environmental destruction across Uganda, Mozambique, and Tanzania.
Kenya's promotion of voluntary carbon markets overlooks their fundamental flaws. Over the span of more than two decades, they have miserably failed to reduce carbon emissions, and instead wreaked social havoc by causing forced evictions, loss of livelihoods, and violence. Conflicts of interest, fraud, and speculation plague these markets while the expansion of carbon offset schemes and tree plantations results in expropriation of community lands to generate profits for investors. Far from benefiting Africa, the expansion of carbon markets sustains the status quo of resource exploitation, greenhouse gas pollution, and North/South power imbalances.
"The ACS and ACW represent a pivotal moment. African leaders have a historic opportunity to reject the false solutions that perpetuate the same exploitative model of colonialism that has fueled this environmental catastrophe. Instead, they must listen to the calls of over 400 African civil society organizations(link is external) and prioritize real solutions that account for historical responsibility, uphold the rights of Indigenous and local communities, and pave the way for an equitable and just transition. African people deserve climate justice, not more extractivism," concluded Mittal.
Source: oaklandinstitute.org