Judging a child soldier, squaring the circle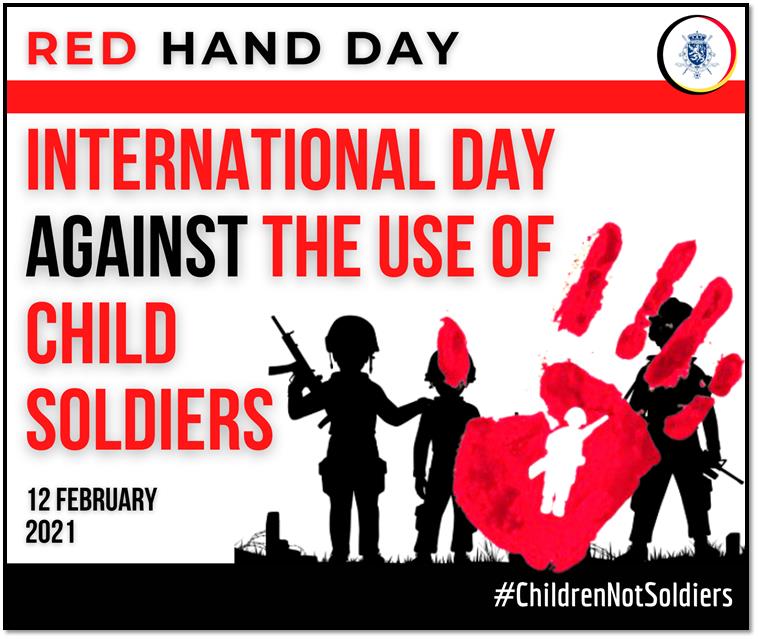 12 February is the International Day against the Use of Child Soldiers, also known as "red hand day". The  verdict issued by the International Criminal Court (ICC) against Dominic Ongwen last week reminds us that this plague also hit Uganda during the darkest years of the Lord's Resistance Army (LRA) in northern Uganda. The mixed feelings his conviction triggered among the population highlights the moral and legal dilemma of judging a child …even when he's grown up. The time is now ripe to embrace reconciliation as it is key to the healing process in northern Uganda.
If international days mostly remain incognito, the International Day against the Use of Child Soldiers is particularly important in Uganda, especially a few days after the conviction of Dominic Ongwen. This former LRA top commander, has been found guilty of 61 counts of war crimes and crimes against humanity including the forced conscription of children during armed conflict. No need to run through the long list of his gruesome misdeeds to imagine their cruelty and the pain of the victims and their families.
He is the first ever Ugandan standing trial before the International Criminal Court. His case was brought before this Court in The Hague by the Ugandan authorities in 2004 to help them bring justice for the crimes of the LRA war. This conviction represents a breakthrough for international justice in Uganda and the world. It also represents an important milestone for international law as it sets a precedent on how a former child soldier can be tried.
Victims 'expectations
Many victims and their families had been waiting for this judgement for years. Most of them have welcomed the decision with great relief.
This trial and this long awaited judgement is of paramount importance for the victims who have suffered his crimes first-hand. His conviction can't be considered as an end, but should rather be seen as a first step to recognize their pain.
We can't turn a blind eye on what is still needed towards reconciliation in the region. The international justice principles are based on accountability and criminal sanctions, which is quite different from the values of the traditional Acholi justice system (Mato Oput) based on forgiveness and social restoration. Moreover, the ICC being based far away in The Hague makes its justice little tangible for the victims. Some victims associations are of the view that neither an international court such as the ICC, nor a national court such as the International Crime Division of the High Court, where another LRA warlord, Thomas Kwoyelo, is being tried at the moment, or even the Ugandan Amnesty Commission should try LRA crimes on behalf of the affected communities.
Few voices call for at least partial amnesty based on the fact that he was abducted as a young boy, forced into violence and brainwashed to become a uncompromising LRA warrior. Some also state that considering these extenuating circumstances might be a better way to contribute to the healing process. However, the judges dismissed these considerations mainly because he had refused to come clean once an adult. He had kept on committing these offences and his behaviour was reported to be extremely violent even with nobody watching over his shoulder. The Judges therefore ruled that there are no grounds that exclude the responsibility of Dominic Ongwen in the committed crimes.
No doubt these arguments will influence not only the sentence to be pronounced in the coming months but also the redress, reparations and compensations for the victims as well as the very sensitive question of the social reintegration of the former child soldiers who have been granted amnesty.
These diverging opinions among civil society, victims and experts raise many questions: What is the place of past inflictions in judging grown up child soldiers? Dominic Ongwen was abducted when he was 14 and then rose through the rebel ranks to become one of their warlords. Can a child, fallen into the hands of the rebels as a victim, be held accountable for these atrocities? How to deal with their guilt? How can one judicial trial balance conflicting claims of victimhood (that of Ongwen vs that of his victims)? This shows the complexity of judging a victim turned perpetrator, especially a child.
A much needed healing process 
The above questions may never be solved once and for all, but the answer most certainly has to do with expanding our definition of justice in order to encompass more than its prosecutorial form.
Today, it seems obvious to condemn the use of child soldiers in conflicts. This has not always been the case though and many victims are still living proof here in the country. Thousands of Ugandan former child soldiers have become adults now. Their scars are still deep, even after so many years. Dominic Ongwen and his fellow child soldiers are a stigma from the past in a post LRA Uganda. He is the face of this disturbing phenomenon of recruiting, training and using child soldiers during those violent years.
Thanks to civil society organisations, an important peace and reconciliation process has been initiated in northern Uganda. Organisations like 'Avocats Sans Frontières' (ASF), funded inter alia by the Belgian government, work on bringing justice closer to the victims. They do so by walking the victims and the population through the cumbersome procedures of national and international justice or simply by broadcasting the audiences of the trial on screens in the affected communities. Thanks to their victim-based approach, they help internally displaced populations during the conflict recover their land rights or help victims claim reparations for example. Other important actors in the healing process are  the 'Centre for Children in Vulnerable Situation' (CCVS), set up by 3 Belgian universities to promote psychosocial well-being by providing psychotherapeutic support services to war-affected children, youth, their families and communities living in vulnerable situations ; and WAPA, the 'War-Affected People's Association', which fights against the use of children in armed conflicts and supports their reintegration into a stronger community.
In the same vein, the new National Transitional Justice Policy adopted by Uganda in 2019 has to be welcomed. In a nutshell, transitional justice is the response to systemic or widespread violations of human rights. It includes a range of processes and mechanisms aimed at ensuring accountability, serving justice and achieving reconciliation. It seeks recognition for victims and promotes possibilities for peace and democracy. All of these mechanisms are highly needed in post LRA Uganda.
As Nelson Mandela once said: " True reconciliation does not consist in merely forgetting the past … reconciliation is a spiritual process which requires more than just a legal framework. It has to happen in the hearts and minds of people". Post LRA Uganda is now at a crossroads: mature enough to have a wise and moderate look at its past, a new pioneer in terms of international law and engaged in transitional justice. May these conditions coincide to ensure a peaceful Uganda in the years to come.
H.E. Rudi Veestraeten
Ambassador of Belgium
On behalf of the European Union Heads of Mission in Uganda.
The author is the ambassador of Belgium on behalf of the European Union Heads of Mission in Uganda
In memory of land and investment women victims in Uganda on the International Women's Day 2021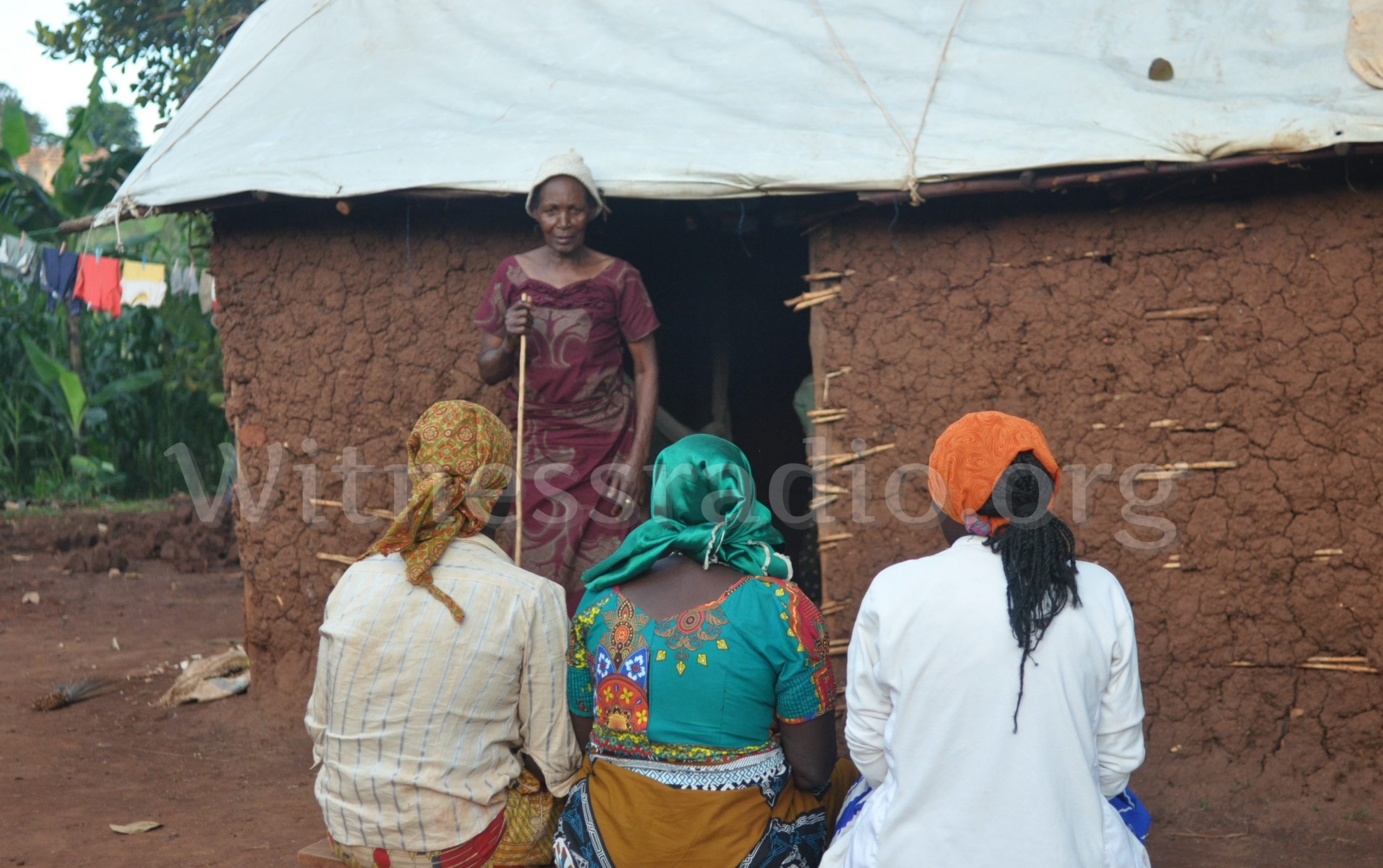 Good dreams shattered as forced land evictions breed child marriages in Hoima districts…
By witnessradio.org Team
Atimago Prisca, at the age of 11 years, was among the many children that lost their dreams of a good life when her families and the entire Rwemutonga village were invaded by anti-riot police and other security agencies and got evicted on orders of a rich man.
The evictor was Joshua Tibagwa who grabbed land to be used by an American company, McAlester Energy Resources, from Texas as a petroleum wastewater facility.
Uganda discovered commercially viable oil deposits in the Albertine Graben region in 2006. Uganda has approximately 6.5 billion barrels of oil reserves, with at least 1.4 billion estimated to be economically recoverable. In addition to producing and exporting crude oil, Uganda plans to build a refinery to produce petroleum products for the domestic and EAC markets. However, many citizens continue to ask whether oil discovery is a curse or a blessing…?
The 1000 villagers on a fateful day woke up to screaming, a hail of live bullets and teargas followed by the setting of fire onto people's homes and looting of properties. Families fled to the nearby bush because armed personnel was threatening to kill whoever would resist vacating the land.
"Before we heard one of our neighbors screaming out loud that, please forgive me, do not burn my house, now where do you want me to go, please have mercy. At first, we thought that they were being attacked by thieves. Shortly, in less than 10 minutes, a group of more than 10 armed policemen to our home and asked us what we were still waiting for, my mum replied to them that this is our land. They ordered us to immediately leave. Our father too tried to resist but one of the armed men told him that he would be killed if we don't leave our home" Said Atimago.
Atimago, now a single mother of one at the age of 17 years, dropped out of school on a day of forceful eviction since her parents were rendered financially weak to meet the basic needs of 10 children.
Atimago who wanted to become a midwife narrated that after surviving a deadly land eviction, a well-wisher identified as Atien Oketch offered a 40×40 piece of land where they camped as a community and built some temporary structures and life became very hard.
"You imagine a family of 10 to sleep in that small structure, it was terrible that we could not manage the situation, some of us decided to get married. "At the age of 13, I decided to go for marriage since we had nowhere to sleep, nothing to eat, and no privacy, and I hoped that marriage would give me peace but that did not come" added Atimago.
She further explained that her marriage did not last long since his husband was not caring.
"After getting pregnant he told me to leave that he had nothing to do with me. He used to beat me which forced me to leave our home to a friend's. Up to this time, he does not offer any help which forced me to stay with my parents," she added.
Atimago's story is not different from over 40 young girls in Rwamutonga who lost their education because of evictions in 2014 and they have since married been off.
"We were not even served with eviction notices, we didn't know that we were going to be evicted, and police just came with four trucks full of police officers. They started firing bullets in the air and tear gas. Police together with the deputy RDC [Ambrose Mwesigye] burnt down houses, destroyed our properties, and even looted some," some residents claimed.
 In an interview with Nelson Atich, Bugambe sub-county Councilor and representative of the evictees, he said the eviction was an advantage to the Boda Boda men who opted to marry these girls since many did not have wives.
"Of the over 1000 people, 700 were children and 60% were girls who could not tolerate this situation. For three years we were staying in a camp which is a deadly scenario for the girl child. What is annoying is that most of them after being used or impregnated were dumped," he said.
However, after the eviction, the victim community ran to court and in 2015, Masindi high court ruled in their favor that the eviction was illegal. "The Eviction was unlawful and should not have happened in the first place because at the time of the execution of the warrant of vacant possession, there was an ongoing suit to determine true ownership of the land," ruled Justice Simon Byabakama.
Whereas in 2017, the evictees were resettled back to their original land, but the lost dreams of a good future will never be recovered as the court did not consider awarding them for such damages.
Fresh violence in Kiryandongo as a project affected family head narrowly survived death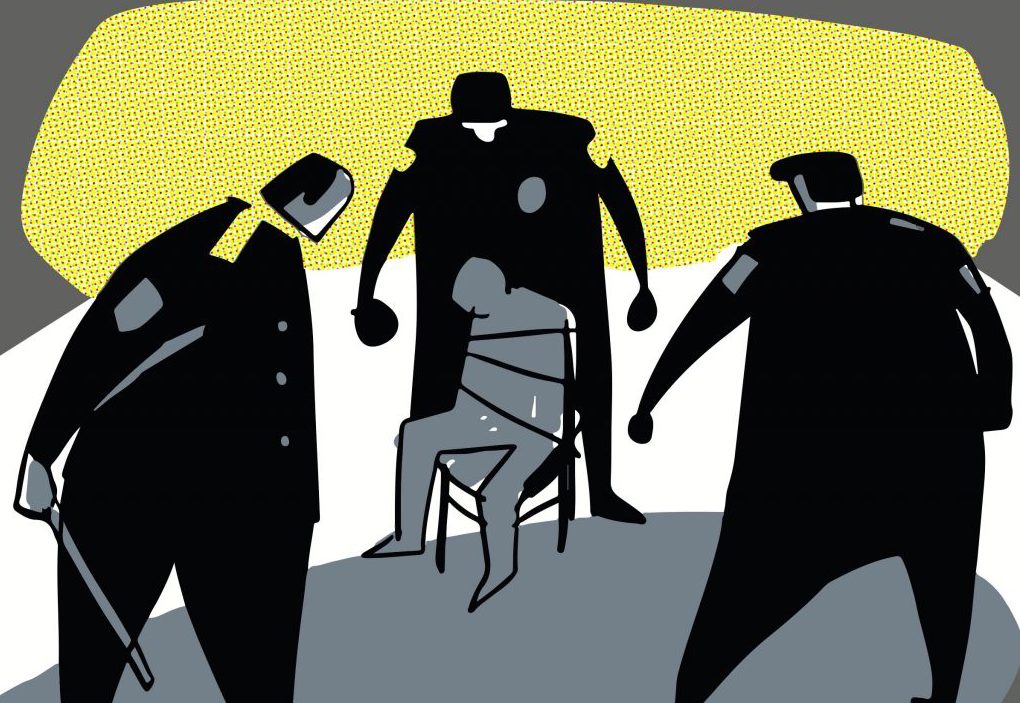 By witnessradio.org Team
Kiryandongo – Uganda – families that lost their land to multinationals and currently trapped in the middle of the plantations have begun a year with fresh attacks from allegedly their evictors.
Batumbya Charles, 61, a resident of Kikungulu village, Kitwala parish in Kiryandongo district is the first victim of fresh violence since 2021 started.
Batumbya, a father of 15, whose land is in the middle of the sugarcane plantations owned by Kiryandongo Sugar Limited was attacked from his home on a previous Sunday at 8:00 PM by two unidentified plain-clothed men who were armed with pangas and batons.
Kiryandongo Sugar Limited together with Agilis Partners Limited and Great Season SMC Limited are forcefully and violently evicting more than 35,000 inhabitants to give way for agribusiness projects.
Since 2017 when the evictions started, communities have complained about acts of violence meted against them by multinational companies from sexual and gender-based violence against women, defilement, torture, beating, kidnap to illegal arrest and detention among others.
"I was at home alone after my wife traveled with all the children to my in-laws. In the evening I was inside my house and I heard the noise of someone who had fallen down. So, I rushed to open the door to check what was happening. As soon I opened the door, two men forced themselves into my house. I was arrested, pushed down and no sooner I fell down than the attackers started beating me" Narrated Batumbya.
Speaking from his hospital bed, Batumbya further said that in the process, he tried to defend himself but he got overpowered by the attackers and started cutting his body parts using a panga.
"I have since lost my four-finger of my right arm to the attackers and now nursing wounds," said, Batumbya.
Families living in the middle of plantations said they are vulnerable to attacks from multinational companies as violence is the order of the day.
They accuse multinational companies of intimidation and forcing them to receive as little as Uganda Shillings 150,000 equivalent to US Dollar 40 as compensation and when one refuses, such conduct is deemed disrespectful by investors and attracts serious beating.
"We suspect investors are responsible for the attack of Batumbya since we are in the middle of the plantations. They have tried to evict us and we are resisting, no one else is torturing us apart from them", said one Mesarch Kagina a resident of Kikungulu.
However, the newly deployed Kiryandongo District Police Commander, SP Odonga Tonny, pleased to work with all stakeholders including communities to end the violence.
Court orders eviction of prison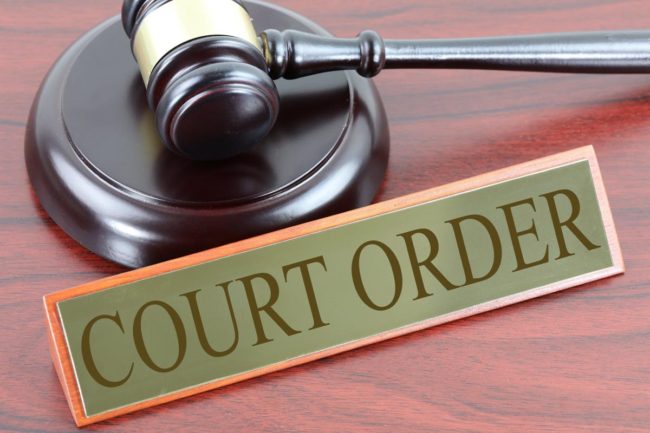 Court has ordered eviction of a government prison sitting on about 500 acres of land in Buliisa District over wrongful occupation.
Buliisa Prison at Kabolwa hosts a prison farm. It has a cotton plantation on about 200 acres while the rest of about 300 acres hosts staff quarters and trees whose worth could not be readily established  by presstime.
Chief Magistrate Deo John Ssejjemba ruled that the Uganda Prisons Service (UPS) is a trespasser on the estate of the late Jackson Bikobo Mwanga.
"By way of removing the defendant …at Kabolwa – Buliisa District, each and every police officer of Uganda Police Force or other relevant authorities are hereby instructed to facilitate this bailiff in ensuring that the execution is done/carried out without delay or obstruction as ordered herein by court," Mr Ssejjemba said in a decree issued on February 4.
Ms Winnie Bikobo Nalumu, the administrator of the late Mwanga's estate, sued government in 2017 seeking repossession of the said land.
The court said the Attorney General, the government chief pleader, did not challenge the suit although he was served the hearing notice.
On December 16, 2020, the court ruled in favour of Ms Bikobo and awarded her Shs40m in general damages and legal costs.
"For a period of three years, the plaintiff has been prevented from using the land without any legitimate excuse on the part of UPS. The plaintiff is accordingly awarded Shs40m in general damages," Mr Ssejjemba ruled.
The next day, Mr Ssejjemba issued a decree ordering UPS to vacate the land immediately or evicted by force at their own cost. "UPS are barred permanently from using in any way the plaintiff's land described as Kabolwa Estate at Buliisa," he decreed.
However, UPS did not vacate the land. Ms Bikobo ran back to court and sought a fresh order to evict UPS.
On February 4, the court issued another decree to Mr Denis Asiimwe, a court bailiff of Majimoto Auctioneers, who represented Ms Bikobo (plaintiff).
"Whereas the undermentioned property in the occupancy of the defendant has been decreed to the plaintiff in this suit. You are directed to put the plaintiff in possession of the land and you are authorised to remove any person bound by the decree who may refuse to vacate the same," Mr Ssejjemba's decree read in part.
Mr Asiimwe yesterday said they have served UPS the court order and eviction notice and informed the Attorney General and police to witness the eviction.
"We informed them to vacate peacefully and they have been unyielding. Court has given us powers to evict them. We have done with all the lawful procedures to remove them. We are waiting for police to agree on the date they will witness the eviction," Mr Asiimwe said.
The spokesman of UPS, Mr Frank Baine, said there is contention on the said land, but declined to give further details, saying the Commissioner General of Prisons Dr Johnson Byabashaija is more authoritated to talk about the issue.
By press time, Dr Byabashaija had not responded to our calls and text messages sent to him.
Original Post: Dail Monitor