Conservation Concessions as Neo-Colonization: The African Parks Network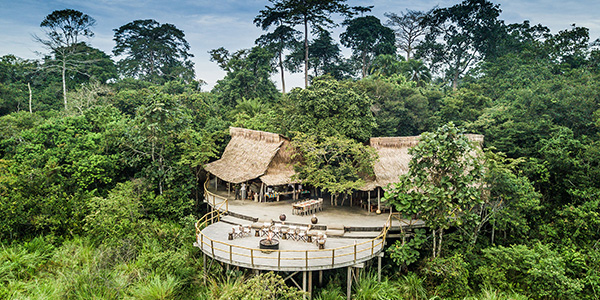 The conservation industry is now promoting the idea of 'buying up' Conservation Concessions and reconstituting them as business models with profit-seeking aims. A case in point is the 'African Parks Network', which manages 19 National Parks and Protected Areas in 11 countries in Africa.
Concessions for so-called conservation purposes (national parks, protected areas, nature reserves, etc.) have their roots in the ideas and beliefs that underpinned European colonisation. The concept of Protected Areas originated in the United States in the late 1800s, founded on the desire to preserve 'intact' areas of 'wilderness' without human presence, mainly for elite hunting and the enjoyment of scenic beauty. Both Yellowstone and Yosemite national parks were forcibly emptied of their inhabitants and provided the blueprint for 'doing conservation' that continues to the present day. During that same period, European colonisers declared large tracts of the occupied territories in Africa as 'game reserves' after forcibly displacing populations from said areas. These reserves were often created after colonialist hunters had already exterminated much of the wildlife population, in an effort to restore such populations so that they could continue 'big game hunting.'
However, the withdrawal of European colonisers from Africa did not bring about a return to customary land tenure. Newly formed States often continued the land use and conservation policies of the colonisers, which demonstrates how deep colonial norms and knowledge systems had become institutionalised. Colonisation processes have always been accompanied by the idea that 'nature' is separate from humans, and that 'civilisation' is better than the unpredictable and unproductive 'wilderness'. The idea of creating areas of 'nature without humans' is thus rooted in the racist and colonial thinking that only white 'civilised' men were able to protect and manage this 'nature'. They and only they could enter this otherwise 'human-free' 'nature'.
And we can observe that in many places, this idea persists even today. Safari tourism, for example, is simply a continuation of this tradition. Wealthy (predominantly white) tourists are paying large sums of money to stay in luxury hotels and receive permission to shoot animals (with guns or cameras) as trophies. Meanwhile, those populations that hunt for subsistence inside their territories-turned-park are labelled as poachers and criminalised. Such tourism relies on certain constructions of what 'Africa' means to those undertaking the safaris, which reveal the colonial mindset that created these reserves in the first place. That is why protected areas are mostly 'people-free' landscapes. People are rarely portrayed as an intrinsic part of nature, and if they are, they are depicted either as intruders or 'poachers', or as touristic landscapes for buying handcrafts or watching dances, or as guides or eco-guards working for a foreign company or NGO.
Most international conservation NGOs have facilitated this depiction of Indigenous Peoples as invaders in their own territories. This narrative has conveniently placed their focus on fighting against people using the forest for their own subsistence, instead of on the consumption patterns and economic interests of the supporters and funders of said NGOs.
The Serengeti National Park in Tanzania, for example, is arguably the best-known symbol of 'Africa's wild nature'. Yet, there is hardly any mention in the Park's tourist propaganda on how the Serengeti was created: by evicting the Indigenous Maasai during colonial times from their ancestral territories. And this situation continues today. (1)
Mordecai Ogada, co-author of the book 'The Big Conservation Lie', explains in a 2021 interview that the geographical spaces of Protected Areas frequently work as colonies, with the difference that they are no longer under the management of an empire but of a network of elites with clear economic and political interests. (2) Those, he explains, are the colonisers with respect to conservation concessions. They enter such agreements with large sums of money and frequently influence any national policy that might impact their interests and managed areas. The power of these networks of colonisers is both physical –enforcing their rule and dominance on the ground- and political -having allies in the right places administering key governmental offices and funding positions, Ogada explained. On top of this, possible conflicts that may arise are easily brushed aside as not their responsibility; this is done by placing the burden on the 'sovereign condition' of national governments. These networks answer to donors, the tourist industry and tourists themselves, which are all mainly based in the global North. And they endure on the basis of images of peaceful landscapes, which in their imaginations are landscapes without people.
These networks also involve powerful business people with vested interests in financing conservation for offsetting their emissions or greenwashing their dirty and destructive activities. Recent examples include the internet retailer Amazon's CEO Jeff Bezos and his ten-billion-dollar 'Earth Fund', with some of the biggest conservation NGOs receiving $100 million each in a first round of payments (3), and Swiss billionaire businessman Hansjörg Wyss's donations to the so-called '30×30' scheme (4), which aims for 30 per cent of the planet to be turned into Protected Areas by 2030.
Nowadays, the conservation industry is promoting the idea of 'buying up' conservation concessions (Protected Areas or Parks) and reconstituting them as business models with profit-seeking aims. A case in point is the 'African Parks Network' (APN), which manages 19 National Parks and Protected Areas in 11 countries in Africa.
The African Parks Network: Outsourcing Protected Areas to Private Companies
The 'African Parks Network' (APN) was founded by billionaire Dutch tycoon Paul Fentener van Vlissingen in the year 2000. Its founding name was the African Parks Foundation. Fentener comes from one of the Netherlands' richest industrial dynasties and was CEO of the energy conglomerate SHV Holdings, which undertook business with the apartheid regime in South Africa. He allegedly had the idea for creating 'African Parks' after a dinner hosted by Nelson Mandela in the presence of Queen Beatrix of the Netherlands, at which the future of national parks in South Africa was discussed. For the billionaire, it was the perfect opportunity to restore his image, tainted by his activities during the apartheid regime. Initially created as a commercial company, 'African Parks' swapped this status for that of an NGO in 2005, in order to more easily attract donors and conservation funding. (5)
APN's business model is based on a Public-Private Partnership (PPP) strategy for the management of Protected Areas, whereby APN maintains the full responsibility and execution of all management functions and is accountable to the government. APN employs a market approach to wildlife conservation, arguing that wildlife can pay for its conservation if 'well managed'. It presents itself as an "African solution for Africa's conservation challenges". (6) However, behind the façade of APN is a large group of northern and southern governments, multilateral institutions, international conservation organisations, millionaire family foundations and individuals that fund its conservation business.
Since 2017, the president of the company is Prince Henry of Wales, otherwise known as Prince Harry, a member of the British royal family, who has helped in the acquisition of funding and partners.
APN controls a total area of 14.7 million hectares in Africa, about half the size of Italy, and it intends to expand even more in order to manage "30 parks by 2030 across 11 biomes, ensuring that 30 million hectares are well managed, thus contributing to the broader vision of having 30% of Africa's unique landscapes protected in perpetuity". Moreover, their roadmap to 2030 states that "10 more protected areas spanning a further five million hectares will be managed by select partners through our newly created 'Incubator Programme'. These objectives are ambitious and will contribute significantly to the global target of protecting 30% of the Earth to keep the planet flourishing". (7)
The Network also indicates its interest in selling carbon credits as an additional source of income. Although such credits basically facilitate more pollution and fossil fuel burning, the website of APN claims that its conservation model "represents an integrated nature-based solution to climate change (…). We secure the carbon captured in the plants and soil in places of high biodiversity value". (8)
However, experiences on the ground reveal how this so-called Public-Private 'partnership' is in fact reinforcing and recreating oppressive power relations.
A 2016 academic study on the Majete Wildlife Reserve in Malawi is a case in point. (9) The reserve has been managed by APN since 2003, with a 25 year management concession. It was the first park to fall under APN's administration. According to the concession they were granted, APN is supposed to involve community members in the management of the reserve. This includes consulting them in issues requiring critical decisions such as bringing new animals into the area, and allowing said members to access and use some of the resources in the reserve such as grass, fish and reeds.
While there is a formal and legal partnership between the Malawian government and APN on the sharing of proceeds, there is no formal or clear agreement between local communities and APN on how benefits are going to be shared out. The benefits for the communities are only indirect, by engaging in activities such as selling food and performing dances for a tourist public. APN argues that apart from physically accessing the resources from the game reserve, communities will benefit from wildlife conservation through employment, income-generating activities they are engaged in and via APN's corporate responsibility initiatives. However, according to the research, communities are rarely allowed to fish, or to harvest honey or reeds in the game reserve. Instead, they are allowed to harvest only grass at specific times of the year, with the Park management putting forth the argument that communities are supposed to protect and conserve these areas, and that such harvesting disturbs the animals.
One woman interviewed for the research was reported as saying "we have lost control over our means of livelihood, but cannot also get employed by APN; we are prevented from accessing resources that we need for our daily subsistence life such as fish, mushrooms and honey."
The same research also underlines how APN deceptively used local people to achieve its own goals, but in such a way as to be of no benefit to the community as a whole. For example, APN used a vague agreement with local chiefs (who were taken to other national parks for a tour) as justification to enforce an extension of the wildlife reserve to ancestral land that was being farmed by the communities. This left community members not only voiceless but also divided. This situation has been worsened even more by APN's tactic to coerce families, and women in particular, by offering to cover their children's school fees.
Interviews with local chiefs and leaders of community organisations also revealed that though they are informed about the new developments inside the reserve, they do not have any powers to object to APN's management decisions. Consequently, they are forced to align themselves with the APN management for fear of jeopardising their relationship with the organisation.
The Odzala-Kokoua National Park in the Republic of Congo is another case that merits being highlighted. The Park, created in 1935 when the country was a French colony, appropriated the biggest forest area in the region with 1.35 million hectares. Since 2010, the management of this "nirvana for nature lovers", as APN describes it, has been placed entirely in APN's hands for a period of 25 years. The partners of the Park include groups such as WWF and the European Union.
APN partnered with the Congo Conservation Company (CCC), an enterprise created and funded by a German philanthropist, in order to undertake tourist business activities in the Odzala-Kokoua National Park. This includes three high-end lodges, which tourists can access by flying in on charter flights from the Congolese capital Brazzaville. However, very few inhabitants of Brazzaville have the possibility to enjoy such luxury tourism. A 4-day Odzala Gorilla Discovery Camp visit, for example, costs US$ 9,690 dollars per person.
While the Park was founded in 1935, APN states that "humans have occupied the area for 50,000 years". The company notes that 12,000 people still live around the Park, "yet it is still one of the most biologically diverse and species-rich areas on the planet" (emphasis added). With this formulation, rather than recognising the inhabitants' contribution towards keeping the forest standing after all these thousands of years, the company makes it clear that in its view, the presence of people is not compatible with the aim of conserving forests; it is despite the communities' presence that there is still some remaining biodiversity. (10)
APN claims to protect the Park "with an enhanced eco-guard team and other law enforcement techniques", besides investing in "changing human behaviour". These claims and views on conservation make clear that for this Network and its funders and allies, people living in and around forests are considered a threat and that their conservation business can be run better without them.
In fact, according to a study about the historical relationship between communities and the Park's management, an estimated 10,000 people were evicted following the Park's creation in 1935, and have never been compensated for their loss. The study also points out that in spite of the more recent policy of APN that suggests 'participation' and 'representation' of communities in decision-making processes, the general feeling among the communities interviewed is that the Park has been set up not only by foreigners but also for foreigners. Some community members said: "We don't want this park that gives us nothing and diminishes our livelihoods; it deprives us from our rights over the forest. Our rights to access resources and lands are very weakly respected". Another person said: "Our game is seized by eco-guards. There is more misery and poverty, because not only are we unable to feed ourselves well, we also cannot sell a bit of game to buy basic products such as soap and petrol". (11)
It should be no surprise that for more than 10 years, APN has shown an interest in exploring if the Odzala-Kokoua Park could be turned into a REDD+ project, because through the lens of such projects, communities are also considered a threat and blamed for deforestation. (12) Furthermore, there are no provisions for communities to receive a share of the profits from the sale of carbon credits.
For the WWF, people and not mining companies are threatening the forests
The Odzala-Kokoua National Park is not the only park in the region. It is part of what WWF calls the 'Tridom Landscape', an area covering 10 per cent of the whole Congo Basin rainforest, which includes another two Parks: the Dja Faunal Reserve in Cameroon and the Minkébé National Park in Gabon. But several large-scale projects are planned inside the 'Tridom Landscape', in particular an area of 150,000 hectares for iron ore mining concessions in the Cameroon-Congo border region. Due to the inaccessibility of said region, huge infrastructure investments must also be planned, such as roads, a railway to transport the minerals, and a hydro-dam for supplying the necessary electricity. The latter is called the Chollet Dam, named after a stretch of waterfalls on the Dja river, described by WWF itself as "a pristine site". (13)
WWF has been practicing and conniving with persecution and eviction of Indigenous Peoples and other communities in the region in the name of 'protecting' nature. Yet, no similar measures have been announced by the NGO against the companies promoting mining, large-scale infrastructures and hydroelectric dams in this same area. The explanation can be found in a recent (rejected) project proposal that WWF presented to the EU to create yet another Protected Area, the Messok Dja Park.
In this proposal, WWF argues that it expects the mining companies to fund WWF in its 'protection measures' in the Triodom area. In other words, the new Park could be seen as an offset for the damage done by mining and its related infrastructure. On top of this, eco-guards supported by WWF have been involved in severe human rights violations, including beatings, torture, sexual abuse and even the killing of members of indigenous communities who live in Messok Dja, the new Park that is being proposed. (14)
The tremendous contradiction of persecuting those who have lived with and conserved forests while remaining silent about the mining companies' plans, reveals the real interests of current 'conservation' policies, namely, the continuation of an overall destructive model based on the ideas and beliefs of colonisation processes and the colonisers, old and new. Solidarity with the communities that resist and face the impacts of 'fortress conservation' is imperative. Enterprises such as APN represent and reinforce these 'fortress conservation' beliefs and policies.
WRM International Secretariat
(1) REDD-Monitor, Stop the evictions of 70,000 Maasai in Loliondo, Tanzania, January 2022.
(2) Death in the Garden Podcast, Dr. Mordecai Ogada (Part 2) – A case for scrutinizing the climate narrative, November 2021
(3) CNBC, Jeff Bezos names first recipients of his $10 billion Earth Fund for combating climate change, November 2020
(4) The Nature Conservancy, 30×30: Protect 30% of the Planet's Land and Water by 2030, February 2020.
(5) Le Monde Diplomatique, From apartheid to philanthropy, February 2020
(7) Idem (6)
(8) African Parks, Climate Action
(9) Sane Pashane Zuka, Brenda-Kanyika Zuka. Traitors Among Victims.
(10) WRM Bulletin, September 2021, The Sangha Region in the Republic of Congo.
(11) Rainforest Foundation, Protected areas in the Congo Basin: Failing both people and biodiversity?, 2016.
(12) REDD-Monitor, African Parks Network plans to sell carbon from Odzala-Kokoua National Park in Republic of Congo, 2011.
(13) REDD-Monitor, TRIDOM – one of the largest trans-boundary wildlife areas in Africa faces critical new threats. Far from protesting, conservationists are looking to cash-in on the destruction, 2022.
(14) Idem 13
Original Source:  World Rainforest Movement
Ugandan communities battle to benefit from mining on their land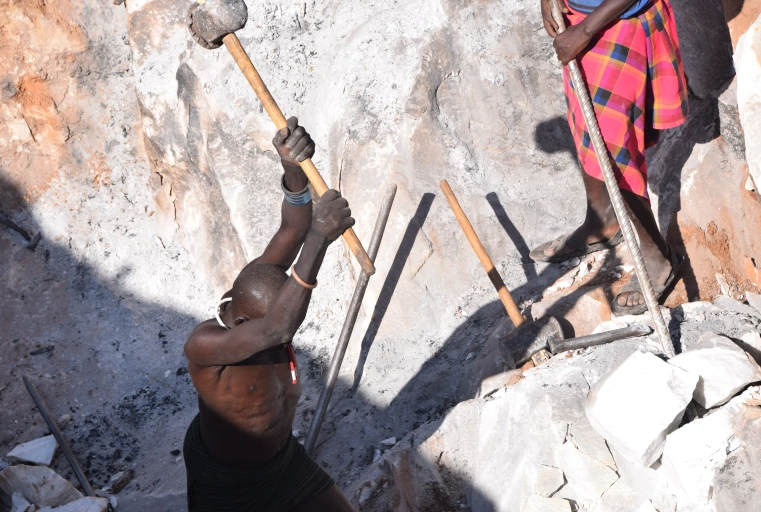 Communities in Karamoja face an uphill task organising to beat international capital and authoritarian politics.
Rupa, Uganda – A handful of artisanal miners stand shirtless in an open pit, breaking boulders that glint white in the sun. Nearby, soldiers stand sullenly at the gate of the Sunbelt Marble Mine and Factory, owned by Chinese businessmen who have sunk $13m into the project.
These are the two faces of the mining rush in the Karamoja region of northeast Uganda: small-scale freelance miners, toiling with basic equipment for scant reward, and a mix of wealthy foreign and local investors protected by the state.
Here in Rupa, a sub-county of Moroto district, the locals have seen companies come and go, buying up land and dividing communities. So in 2017, when they got wind that a Chinese company was coming, they were determined to do things differently: this time, they were going to organise.
It was a pioneering attempt to ensure that local people benefitted from mining, building on customary ownership and exploiting little-used provisions of Ugandan land law.
But the story of how it worked – and how it did not – shows just how hard it is for communities to organise in the face of international capital and authoritarian politics.
Mining rush
Many of the 1.2 million people in Karamoja are cattle-keepers, driving their herds across grasslands managed by clan and custom. The rains are fickle, so negotiating access to pasture involves an element of give-and-take.
But the mining companies that are exploring the region want something solid and immovable: the minerals that lie beneath the soil, including marble, limestone, copper and gold.
In the early 2000s, the army forcefully disarmed the gun-wielding cattle-raiders who once roamed the plains, and speculators rushed in during the ensuing peace.
"The first businesspeople who came were taking over the land," says Simon Nangiro, chairman of the Karamoja Miners Association, which represents small-scale miners in the region. "Companies come with military accompaniments … [They're] negotiating behind the scenes with people who are vulnerable."
According to the mining cadastre, the government has granted full mining leases in Karamoja to four companies – Sunbelt, Tororo Cement, DAO Marble and Mechanized Agro – across 79 square km (31 square miles) of land.
It has also issued licences for exploration to dozens of other local and foreign companies on roughly 4,000 square km (1,544 square miles) and is considering applications on nearly 5,000 square km (1,931 square miles) more.
Documents like leases, licences and land titles are how the modern state speaks – but it is a language foreign to Karamoja, where ownership is rarely written down and only a quarter of people can read.
"Here in Karamoja we have a customary land tenure system," explains John Bosco Logwee, an elder in Rupa and one of the leaders of organising efforts there. "As a result, people [from outside] looked at the land and thought it does not belong to anybody."
In Uganda as a whole, an estimated 80 percent of the land is held customarily although exact figures are hard to come by. The problem of proving who owns what worries everyone from activists, who warn of land grabs, to the World Bank, which wants to spur rural property markets.
Under the 1998 Land Act, communities can create "communal land associations" (CLAs) to defend their collective land rights. More than 600 have been incorporated nationwide, often with World Bank support.
Some of the first to be established were in Karamoja, where 52 were set up in 2012-2013 by a non-governmental organisation, the Uganda Land Alliance. According to Edmond Owor, its former executive director, the CLAs had some early successes in fending off fraudulent investors. But in 2016, the Alliance itself collapsed due to internal governance problems, leaving the fledgling CLAs on their own.
"The creation of a CLA is a very easy process, and that's where the easy work ends," says Simon Longoli, executive director of the Karamoja Development Forum (KDF), a civil society group based in Moroto. "We find it very difficult to trust a piece of paper to ensure the rights of the community over a piece of land."
What people really needed, he thought, was organising and capacity building to assert the rights they had on paper. In short, they needed power.
Community organising
Communities in Rupa had been at the forefront of Karamoja's mining rush. A 2014 report by Human Rights Watch described how two foreign-owned companies had come to the area and started exploration without the consent of the locals.
"International capital has come into Karamoja, it has allied itself with powerful political and military elites at the centre, facilitated by influence peddlers," says David Pulkol, a Rupa indigene who formerly served as a member of parliament, government minister and head of Uganda's external intelligence agency. "Those three are in the same bed, dispossessing the ordinary people of their livelihoods."
So in 2017, the three clans of Rupa sub-county joined their CLAs together to form the Rupa Community Development Trust (RUCODET), taking out the formal title to the land on behalf of 35,000 people.
Longoli and his KDF colleagues arranged training for the trust's leaders in negotiation and other skills. No other community in Karamoja had organised on such a scale to take on mining companies.
The arrival of the Sunbelt mine would give RUCODET its first major test. Under Ugandan law, all minerals belong to the government. But landowners have "surface rights" to the land itself, which have often been trampled by mining companies.
Now, thanks to RUCODET, the Chinese investors would have to negotiate with the community. "It was tough," says Logwee, the elder. "We had no experience before of that kind of thing."
Sunbelt had strong backing from Operation Wealth Creation, a sprawling Ugandan military programme that started out giving seeds to farmers and was now helping build fruit factories, disburse credit and develop the minerals sector.
The programme is led by Salim Saleh, Ugandan President Yoweri Museveni's ubiquitous brother, whom many consider the second-most powerful man in the country. He is a feared general with extensive business interests, who has been accused by UN experts of grabbing resources during the 1998-2003 Congo war – an allegation he has always denied.
As part of the negotiations, a team from RUCODET travelled 400km to Kapeeka, where a Chinese-owned industrial park has been constructed close to Saleh's personal residence. Longoli of KDF says that some leaders in RUCODET and in local government were taking calls from Saleh himself to get an agreement signed.
Major Kiconco Tabaro, a spokesman for Operation Wealth Creation, claims that it was not directly involved in the negotiations but has "a strategic working relationship with all ministries, departments and agencies of government" to "help bring about socioeconomic transformation".
It was hard to say no to a man like Saleh, and the leaders of RUCODET did not. In 2018, they signed away surface rights to 3.3 square km of land to Sunbelt for 21 years, receiving compensation of 1.8 billion shillings ($500,000), they say.
By one yardstick, that was a lot of money. Small-scale miners in Rupa say they get just 100,000 shillings ($28) from traders for filling a 7-tonne truck with stone, a task which takes four people at least a week.
But Sunbelt expects gross revenues of $30m a year, according to the 2021 manifesto of the ruling National Resistance Movement – making the payout to RUCODET equivalent to one week's turnover. A spokesman for Sunbelt declined an interview request for this story.
The leaders of RUCODET used 100 million shillings ($28,000) to set up 94 educational scholarships for schoolchildren and university students. Some of the rest was handed out as cash to community members.
But there was protest from those who felt left out and mutterings that money was misused or even stolen – allegations which Logwee dismisses as "speculation". Three people familiar with the matter told Al Jazeera that the lawyer who advised RUCODET charged 400 million shillings ($110,000) for his services, which included the cost of surveying and titling the land.
Then tragedy struck. The leader of RUCODET was a man called Marjory Dan Apollo Loyomo, a brother of the former spy chief Pulkol. "He was very strong, he was very charismatic, he was very committed," recalls Longoli. He was also the elected chairman of Rupa sub-county, which meant he had to represent his people in disputes.
In 2019, after a decade of peace, the armed cattle-raiders started to make a comeback. Loyomo had disagreed with aspects of the army's handling of the issue.
On December 17 that year, according to the UN Human Rights office, the army called him to a military detach in Rupa. It had impounded cattle after a raid; local people were angry. Loyomo, as sub-county chairman, tried to deliberate with the officers. A soldier shot him dead.
The regional army commander was transferred soon afterwards. His successor, Brigadier General Joseph Balikudembe, says that he cannot comment on the incident due to ongoing proceedings against the soldiers involved.
Nobody that Al Jazeera spoke to wanted to speculate on the reasons for Loyomo's killing, but everyone agreed that it was a devastating setback.
"The loss of a torchbearer, the founder chairman, has been a very big loss for RUCODET," says Logwee, who has succeeded him to the role.
"He was fighting really for his people," argues Joyce Nayor, an activist and Rupa resident who is critical of the trust's current leadership. "Since he died, RUCODET has also died a natural death."
Hardly any local people got jobs in the Sunbelt mine, Al Jazeera heard on two visits to the area with local activists. Some small-scale miners have been allowed to remain in a corner of the land that was allocated to the company, where they break boulders for sale.
They complain that Sunbelt tried to push them into an ever-smaller area and take away the traders who would buy their stone – and that RUCODET has done little to help.
"RUCODET is there in name only," says Isaiah Aleu, a miner.
Choppy waters
Land trusts and CLAs are promising tools for communities to defend their rights, say land campaigners. But there is no consensus about how they should navigate turbulent political waters.
Pulkol is now helping build RUCODET's capacity through the Africa Leadership Institute, a non-governmental organisation he leads. He thinks the best hope for Karamoja is to work with investors and government for shared benefits, rather than to block them altogether.
Longoli, the activist, is not so sure. Often when it comes to minerals, "the best deal is just no deal", he says. "RUCODET, because of pressure from above or pressure from within the institution, was in a hurry to close deals."
Yet he remains hopeful that organisations like RUCODET can be the basis for something better. "These are not perfect but they give a bridge somewhere," he says.
The next test is coming soon.
In Loyoro sub-county of Kaabong district, 100km (62 miles) to the north, a new company called Moroto Ateker Cement is exploring for limestone. Pulkol, representing the local government of Moroto, sits on its board.
The state-owned Uganda Development Corporation has a 45 percent stake in the project. The seven clans of Loyoro have started the process of forming a trust, after the RUCODET model.
Meanwhile, in the bush, surrounded by soldiers and tsetse flies, exploratory drilling machines bore down into their land.
Source: Al Jazeera
Conservationists want Bugoma Forest made national park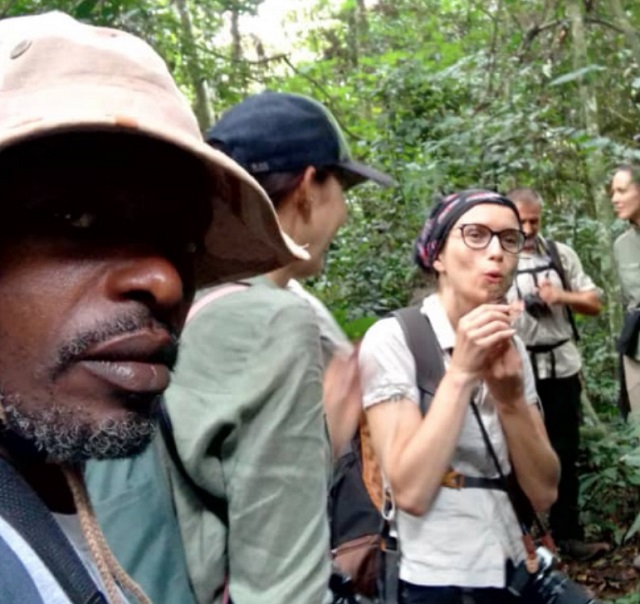 A study recently undertaken to identify the tourism potential of Bugoma Central Forest Reserve in mid-western Uganda has found that converting the forest into a national park could fetch Uganda at least US$547,500 (Approx. Shs2 billion) in tourism revenues every year.
The researchers identified chimpanzee and mangabey trekking, bird watching and nature walks as the top tourist attractions in and around this tropical rain forest found in both Hoima and Kikuube districts.
The study titled, "Tourism Opportunities of Bugoma Forest" was conducted between April and June this year by the Inclusive Green Economy Network-East Africa (IGEN-EA), a regional consultancy firm, and it sought to understand what tourism opportunities exist around Bugoma Forest.
Over the last six years, Bugoma Central Forest has found itself at the centre of controversy between the government, sugar manufacturers, Bunyoro Kingdom, and conservationists with the latter insisting that the forest should remain intact given its rich plant and animal life but also the emerging oil industry in the region.
Bugoma Central Forest Reserve which is one of the most biodiverse in Uganda was first gazetted by Legal Notice No. 87 of 1932. The forest was gazetted as an undemarcated reserve of 35,840 hectares. Under Legal Notice 251 of 1944, the forest area was increased to 41,144 hectares. But it has recently been encroached upon by sugar barons, loggers and even cultivators.
In 2016, President Yoweri Museveni officially launched Hoima Sugar, the second major sugar factory in the Bunyoro sub-region which was given a big chunk of acreage out of Bugoma Forest to expand its sugarcane estate.
The company which is found in Kikuube District is owned by Rai Holdings Group. It is valued at about US$42 million and currently produces 1,500 tonnes of sugar per day. It also employs about 2000 workers on its nucleus estate and supports more than 150 sugarcane out-growers.
However, in the new report's recommendations, the researchers want the government to upgrade Bugoma Forest Reserve to a national park to protect it, especially its biodiversity and promote tourism. The researchers also want the Uganda Wildlife Authority (UWA), the national agency in charge of wildlife conservation, to take over its management. The forest, like all other forest reserves in the country falls under the ambit of the National Forestry Authority (NFA).
"The forest should be put under UWA's management after being turned into a national park; the Ministry of Tourism, Wildlife and Antiquities, UWA and the Uganda Tourism Board (UTB) should in consultation with all other tourism stakeholders develop a tourism development strategy for Bugoma forest," the report reads in part.
In 2018, government statistics showed Uganda attracted about 1.5 million visitors into the country and about US$ 1.6 billion went into the national treasury in form of tourism revenues. The government later came out with an ambitious plan to increase the tourism sector's earnings to US$1.862 billion; and maintain the contribution of tourism to total employment at 667,600 people.
The government said it would also embark on a promotional campaign of domestic and inbound tourism by increasing the stock and quality of tourism infrastructure; as well as developing, conserving and diversifying tourism products and services.
Bugoma's tourism potential
According to research done by Birdlife International, an international conservation organization, of the "65 forested Protected Areas that were surveyed for biodiversity in Uganda, Bugoma ranked eleventh in overall biodiversity value and fifteenth in terms of rarity value."
The study, "Biodiversity surveys of Bugoma forest reserve, smaller central forest reserves and forest corridors south of Bugoma," noted that the reserve is home to primates, elephants and other vertebrate fauna. The forest is home to 570 chimpanzees, 225 bird species, the Ugandan mangabey (which can only be seen in Uganda), bush elephants, butterflies and others.
Robert Akugizibwe, the executive secretary of the Association for the Conservation of Bugoma Forest, a local conservation pressure group, is one of the leading supporters of converting Bugoma forest into a national park. His association has over the last five years been taking visitors on exclusive nature walks inside the forest.
He says although the forest has plenty of attractions such as butterflies, insects, birds like Black and White Casqued Hornbill, Black-billed Turaco and the Olive Sunbird, Bugoma's main attraction is the encounter with the primates, especially groups of the Ugandan Mangabey (Lophocebus Ugandae), which are endemic to this forest. The other primates which are also a common sight are the red tailed monkeys and black and white colobus monkeys.
Indeed, there are already ongoing efforts to habituate chimpanzee families to support tourism and this exercise is expected to be concluded by the Jane Goodall Institute in 2023.  But, seeing the encroachment that is happening on the edges of the forest by the sugarcane growers frustrates Akugizibwe.
"For the last two years, we have been trying to promote tourism but we have been abandoned. No one helps us; even the NFA neglected us. We could not tell exactly where the boundary of the forest ends," he told The Independent. "Let Bugoma be promoted to a national park and change its management to Uganda Wildlife Authority," he said.
According to Section 25 of the Uganda Wildlife Act, 2019, which deals with the procedure for the declaration of a wildlife conservation area, the minister may, by statutory instrument, after consultation with the Local Government Council in whose area a proposed wildlife conservation area falls and with the approval of Parliament signified by its resolution declare an area of land or water to be a wildlife conservation area.
"Before making a declaration under sub-section (1), the minister shall ensure that an environmental impact study and any other study that may be required have been conducted in accordance with the National Environment Act, 2019," the Act reads in part.
Bashir Hangi, the communications manager at UWA told The Independent on Aug.18 that there are no ongoing discussions between UWA and NFA to make Bugoma forest a wildlife reserve.
Economic viability of tourism opportunities
However, the Inclusive Green Economy Network-East Africa (IGEN-EA) study shows the best case scenario of the economic viability of the identified tourism opportunities in Bugoma Forest as well as the anticipated income from the activities and the most preferred tourist attractions as identified by the tour operators who were interviewed for the study.
Borrowing from current chimpanzee trekking practices in already established parks like Kibaale National Park, Kyambura and Kalinzu Gorges where permits cost between US$ 50-200, the researchers say it is possible to organise ape trekking in Bugoma Forest.
For instance, the researchers say, while two groups consisting of eight tourists each are ordinarily permitted to trek chimpanzees in national parks such as Kibaale per day, scientists advise that for newly habituated chimpanzees such as those in Bugoma, only four people per group could trek chimpanzees per day.
They argue that being a new destination that would not be as popular as the older trekking sites, chimpanzee trekking permits in Bugoma forest should be charged at US$50. The study further notes that two trekking sessions with four tourists each would be organised per day.
The study also sets the bird watching activities to one session per day with five tourists paying US$80 each. "Bird watching in forests requires patience and is usually a whole day experience and this means only one session a day can be arranged," the report reads in part.
The bird watching rate per tourist in Uganda is currently set at US$100. However, given the fact that bird watching in Bugoma Forest is new, if the activity is allowed in the forest as recommended by this study, it would be prudent to offer a cheaper price of US$80 to attract tourists.
For the other activity, the forest walks, the researchers say it is possible to organize two sessions in the mornings and evenings at the current rates of up to US$30.  According to the study, the number of people going for bird watching and forest walks would be limited to five and ten respectively because few tourists should be engaged in the activities to maintain quiet in the forest. This would enable the tourists to listen to the rhythm of the forest, the researchers say.
They add that Bugoma Forest can also be harnessed for cultural tourism purposes. For instance, one of the research respondents interviewed notes that:  "A section of Bugoma Forest was once the capital of Bunyoro Kingdom."
"Two Bunyoro kings had palaces in that section. In 1830, the Omukama (King) Nyamutukura Kyebambe III moved his palace from Buyaga to Kyangwali, where Bugoma forest is partly located. It is unfortunate that a small section of the kingdom selfishly let this part be destroyed. If conserved, the forest can form part of the cultural heritage of Bunyoro, which could be harnessed for tourism."
The respondent added: "The forest is also taken in very high regard as a traditional pharmacy with all sorts of herbs extracted from leaves, tree bark, vines and roots. There are other spiritual and/or traditional rituals that indigenous communities perform under the canopy of the forest. This part has the potential of being elevated to a Bunyoro cultural site."
George Owoyesigire, the Acting Commissioner in charge of wildlife conservation in the Ministry of Tourism, Wildlife and Antiquities told The Independent that he would support the upgrade of Bugoma into a national park.
In any case, Owoyesigire said, there is already a joint report done in 2018 by both the Uganda Wildlife Authority and the National Forestry Authority that recommended Bugoma's protected area status be upgraded to national park status.
He told The Independent that in the past, the government has upgraded former Central Forest Reserves such as Elgon, Kibaale, Mgahinga, Bwindi, Semliki and Rwenzori to national park status.
These, he said, were all converted into national parks and their protection levels were increased; the species have since increased and benefits to the adjacent communities have also been enhanced thanks to the revenue generation from the parks.
"Bugoma should be generating similar revenues," he said.   Owoyesigire added that Bugoma Forest is about half a kilometre from Kabaale Industrial Area where the proposed oil refinery will be based. It is also quite close to Kabaale International Airport which is about to be opened to international air traffic.
"The combination of emissions from the refinery and the aero planes makes Bugoma Forest's enhanced protection even more important," Owoyesigire told The Independent.
Going forward, the researchers say, while developing the strategy and tourism activities in Bugoma forest, the Ministry of Tourism, UTB, UWA and other stakeholders should maintain effective community outreach services around the forest.
"Communities should be trained in tour guiding, crafts-making, beekeeping, catering and other services to enable them to participate in tourism activities in Bugoma forest," the report notes.
"The government and development partners should also support institutions such as the Jane Goodall Institute to habituate more groups of chimpanzees for tourism purposes in Bugoma Forest. This will create more tourism opportunities."
"The government should also support communities to establish community-private venture partnerships such as that of the Clouds Mountain Gorilla Lodge model in Kisoro (southwestern Uganda) to support community participation in tourism."
Source: independent.co.ug
Museveni barks but Chinese refuse to leave wetlands.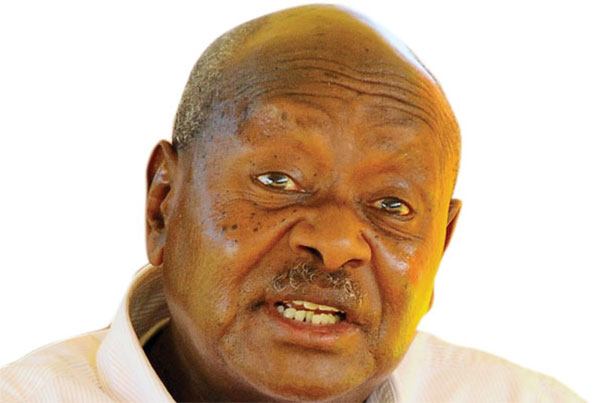 Speaking at the closing of the Inter-Ministerial Conference on Migration, Environment, and Climate Change last Friday at the Commonwealth Resort Munyonyo, President Museveni ordered Chinese nationals growing rice in wetlands to vacate with immediate effect.
This was the fifth time the president is ordering rice farmers and factories to steer clear of wetlands. From 2019 to date, President Museveni has issued over five orders for rice farmers and factories in wetlands to move but with little success.
The president has even ordered the arrest of government officials who parcelled out the wetlands to private developers but none has been arrested and not one land title has been cancelled.
Last Friday, the president said, "Here in Uganda we are contributing to the destruction of wetlands. It is our responsibility. It is not the Europeans who are destroying the wetlands; it is us. When we got in touch with the Chinese, they introduced a culture here that our people didn't know. The culture of growing rice in swamps. I don't know what swamps they use in Asia but here what they call swamps are tributaries of River Nile. When you grow rice in the swamps, you are committing a big crime. This must stop! I don't know what the scientists told you but here in Uganda, 60 per cent of the rain is from the oceans and 40 per- cent is from the wetlands…"
"Therefore, by interfering with the forests and wetlands in Uganda, we are interfering with the rainfall of this area. The countries in the Great Lakes region should be bold and watch. In Uganda, I am fighting to make sure that nobody cultivates in the wetlands… This is terrible! How can we kill ourselves and commit suicide by attacking the wetlands? The wetlands must be vacated…" Museveni said.
Chinese have a rice farm in the Lwera wetland along the Kampala-Masaka high- way at Lukaya. Kehong Uganda Industrial Development Limited has a rice farm in Lubenge wetland in Luweero district. There are rice farms and several factories in wetlands along the Mukono-Jinja highway like Tian Tang, Abacus Pharmaceutical Industries Limited and Global Paper, etc.
In October 2017, Pastor Samuel Kakande of the Synagogue Church of All Nations in Kampala appeared before Justice Catherine Bamugemereire-led commission of inquiry into land matters. Kakande at the time was accused of having a 40-square miles rice farm in a wetland yet he had been licensed by National Environment Management Authority (NEMA) to grow palm trees there.
In November 2021, the Environmental Police arrested two people at a project site owned by Rajiv Ruparelia under M/S Speke Hotel (1996) Limited; in Kitubulu, Katabi sub-county, Wakiso district.
In their November 3, 2021 statement, Nema said that although the developer (Rajiv) had a valid Environment and Social Impact Assessment (ESIA) certificate permitting him to develop a recreational area including a sand beach, marina, and hotel within the 200 metres buffer zone of Lake Victoria; he was found dumping murram into the lake, despite a recommendation by the District Environment Committee to preserve a 30-meter buffer zone from the shoreline.
"The developer claimed that murram was being dumped into the lake to recover the original project area that was taken up by the rising water levels. On the contrary, one of the conditions in the ESIA certificate is that the developer is duty bound to prevent degradation of the lake-shore following the National Environment (Wetlands, Riverbanks and Lake Shores Management) Regulations S.I. No. 153-5," the statement added.
While opening the 10th Africa-China poverty reduction and development conference at Commonwealth Resort Munyonyo, in November 2019, President Museveni ordered Chinese firms and individuals growing rice in wetlands to vacate immediately.
"I don't like swamp rice, swamp rice here is dangerous be- cause they grow it in the Nile tributaries. They are branches of the Nile, they dry them up and so I want to stop it," President Museveni said.
In an April 22, 2020 letter to Sam Cheptoris, the minister for Water and Environment, President Museveni directed him to evict encroachers on wetlands, river banks, and government forests with immediate effect to mitigate the effects of climate change. Museveni's letter read in part, "…I am therefore directing you to remove all the people on the wetlands, shoreline, river banks, and government forests. Since I know Uganda very well, I can confirm to you that all the other encroachers on wetlands are not bonafide people. They are not genuine but conscious liars and must be removed".
The directive, however, exempted people residing in historical wetlands in Bukedi, Kigezi and Busoga whom Museveni said had been misled by the previous governments to occupy these pieces of land.
In July 2021, Beatrice Anywar, the minister of state for Environment, announced that the cabinet chaired by President Museveni had banned rice growing in Ugandan wetlands, and approved the cancellation of at least 420 land titles in wetlands, especially in the districts of Wakiso and Mukono. Anywar said the cabinet directed that government officials who participated in the issuance of titles in wetlands and forest reserves, be held culpable.
Asked whether the land titles issued in wetlands had been cancelled, Denis Obbo, the spokesperson for the ministry of Lands, Housing and Urban Development, said,
"Progress towards cancellation of the over 420 titles has taken place. We have at least advertised the intention to cancel these land titles in the newspaper. Some sittings with the said land owners have taken place at the zonal offices of the ministry of Lands and we have registered some progress. We have faced some challenges in the process because when a person takes the matter to court, no progress can be made unless the matter is first cleared by a court. Despite all these challenges, we shall be implementing the presidential directive to the letter."
Asked whether the land titles issued in wetlands like Lwera will be cancelled, Obbo said the matter was under the docket of the National Environment Management Authority.
Responding to questions shared via WhatsApp, Dr Barirega Akankwatsah, the executive director of Nema said, "Nema is determined to implement the presidential directive to stop rice growing in wetlands. We are coming up with programs to educate the masses, and also design alternative sources of livelihoods like fish farming for communities dependent on rice growing in wetlands".
Asked whether licenses for rice farming in Lwera along the Masaka-Kampala highway shall be withdrawn, Barirega added, "The president was very clear, no more rice growing in wetlands. However, the Lwera issue is a complex one as the Lwera rice scheme is on privately titled land. It's very different from community rice schemes grown on public land or wetlands".
Commenting on Museveni's pronouncements, Eron Kiiza, an environmental lawyer and chief executive officer of the Environment Shield, said, "It is good to talk. Museveni just needs to take his words on environmental protection seriously and ensure that government agencies enforce them. He should also ensure that wetland encroachers do not use their political or military muscle to ignore environmental laws, environmental institutions, and environmental protection directives. The president has done enough talking and issuing orders. It is about time he walked the walk of wetlands protection."
Asked whether there was a loophole in the environment law being exploited by the encroachers, Kiiza added, "The law is not the problem. Impunity is the problem and the failure of relevant government agencies to enforce the great environmental laws, policies, and executive orders…A culture of impunity, militarism, and corruption in environmental and natural resources governance in Uganda worsens the matters. Environmental laws should be enforced uniformly and strictly."
Source: The Observer