Joint statement on the charges against Nicholas Opiyo.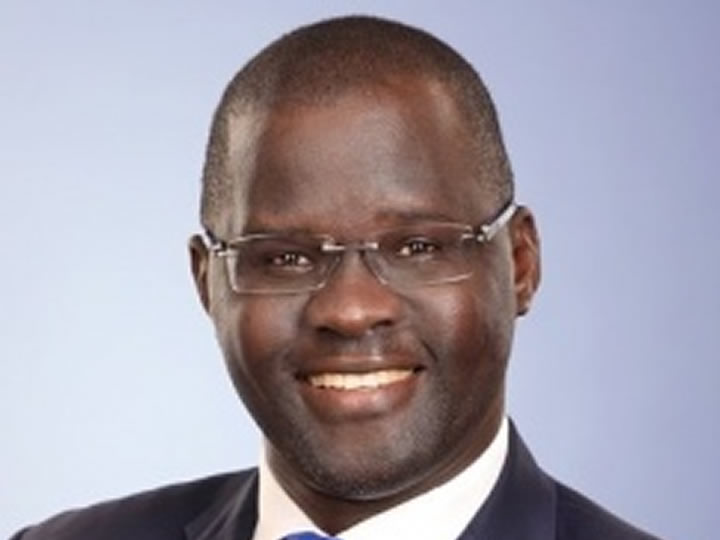 Lawyers for Lawyers and the International Commission of Jurists (ICJ) condemn the spurious charges under the Anti-Money Laundering brought against Ugandan lawyer and human rights defender Nicholas Opiyo and call for them to be dropped.
The organizations consider that this action stands to impede work of lawyers in the country of carrying out their professional functions, particularly regarding human rights work.
There do not appear to be legitimate grounds for these charges or the ongoing prosecution. The organizations are further concerned at numerous alleged violations surrounding the arrest, detention and pre-trial proceedings.
Nicholas Opiyo, Executive Director of Chapter Four Uganda, a civil rights charity working to defend human rights and civil liberties, was arbitrarily arrested on 22 December 2020, not informed of the reason for his arrest and effectively held in incommunicado detention for a prolonged period.
On 22 December 2020, plain clothed law enforcement officers who did not identify themselves seized Mr. Opiyo from a restaurant, along with four other individuals, including three lawyers.
He was later charged under section 3 (c) of the Anti-Money Laundering Act on allegations that he acquired USD 340,000 through the bank account of Chapter Four Uganda, knowing that "the said funds were proceeds of crime".
Chapter Four Uganda have confirmed that these are legitimate donor funds for lawful purposes.
Sophie de Graaf, the Director of Lawyers for Lawyers, said:
"Lawyers play a vital role in the protection of the rule of law and human rights. It is the responsibility of lawyers to protect and establish the rights of citizens from whatever quarter they may be threatened. Their work is indispensable for ensuring effective access to justice for all. To fulfil their professional duties effectively, lawyers should be able to practice law freely and independently, without any fear of reprisal".
Kaajal Ramjathan-Keogh, ICJ's Africa Director, added:
"Uganda is required under its Constitution and under its international legal obligations, to respect and protect the independence of lawyers. These baseless charges seek to intimidate and harass Mr. Opiyo and interfere with his work as a lawyer".
Lawyers for Lawyers and the ICJ call on the Ugandan authorities to drop the spurious charges against Mr. Opiyo and to ensure that his rights to due process and fair trial are fully respected.
The organizations emphasize that the responsibilities authorities must comply with Uganda's international legal obligations to ensure that members of the legal profession can carry out their professional functions without harassment and improper interference, including arbitrary arrest and incommunicado detention.
Background
Article 23 of Uganda's Constitution stipulates that suspects under detention should be brought before a court of law within 48 hours from the time of arrest. Article 27 of Uganda's Constitution requires that a person charged with a criminal offence should be informed immediately of the charges against them. Article 28 of the Ugandan Constitution guarantees for every person the right to a fair hearing and the right to legal representation. These rights are protected under the International Covenant on Civil and Political Rights and the African Charter on Human and Peoples Rights, to which Uganda is a party.
International and regional standards on ensuring the independence of lawyers are set out in the UN Basic Principles on the Role of Lawyers (UN Basic Principles) and the Principles and Guidelines on the Right to a Fair Trial and Legal Assistance in Africa.
Original Source: lawyersforlawyers.org
Statement: The Energy Sector Strategy 2024–2028 Must Mark the End of the EBRD's Support to Fossil Fuels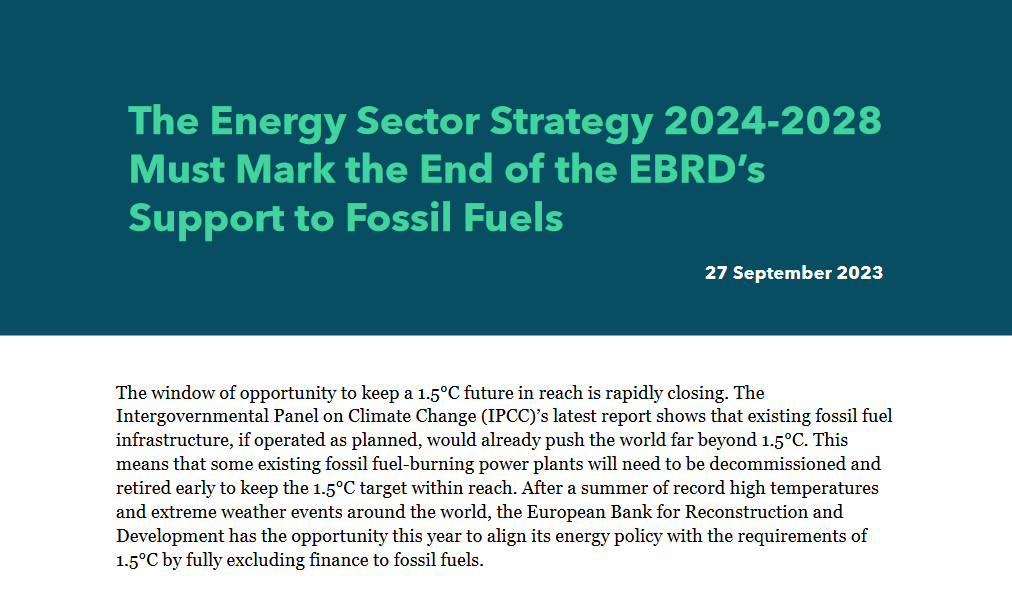 The European Bank for Reconstruction and Development (EBRD) is due to publish a new Energy Sector Strategy before the end of 2023. A total of 130 civil society organizations from over 40 countries have released a statement calling on the EBRD to end finance for all fossil fuels, including gas.
From 2018 to 2021, the EBRD invested EUR 2.9 billion in the fossil energy sector, with the majority of this support going to gas. This makes it the third biggest funder of fossil fuels among all multilateral development banks, behind the World Bank Group and the Islamic Development Bank.
The EBRD has already excluded coal and upstream oil and gas fields from its financing. The draft Energy Sector Strategy further excludes oil transportation and oil-fired electricity generation. However, the draft strategy would continue to allow some investment in new fossil gas pipelines and other transportation infrastructure, as well as gas power generation and heating.
In the statement, the civil society organizations point out that any new support to gas risks locking in outdated energy infrastructure in places that need investments in clean energy the most. At the same time, they highlight, ending support to fossil gas is necessary, not only for climate security, but also for ensuring energy security, since continued investment in gas exposes countries of operation to high and volatile energy prices that can have a severe impact on their ability to reach development targets. Moreover, they underscore that supporting new gas transportation infrastructure is not a solution to the current energy crisis, given that new infrastructure would not come online for several years, well after the crisis has passed.
The signatories of the statement call on the EBRD to amend the Energy Sector Strategy to
fully exclude new investments in midstream and downstream gas projects;
avoid loopholes involving the use of unproven or uneconomic technologies, as well as aspirational but meaningless mitigation measures such as "CCS-readiness"; and
strengthen the requirements for financial intermediaries where the intended nature of the sub-transactions is not known to exclude fossil fuel finance across the entire value chain.
Source: iisd.org
Download the statement: https://www.iisd.org/system/files/2023-09/ngo-statement-on-energy-sector-strategy-2024-2028.pdf
Breaking: Three community land rights defenders from Kawaala have been arrested.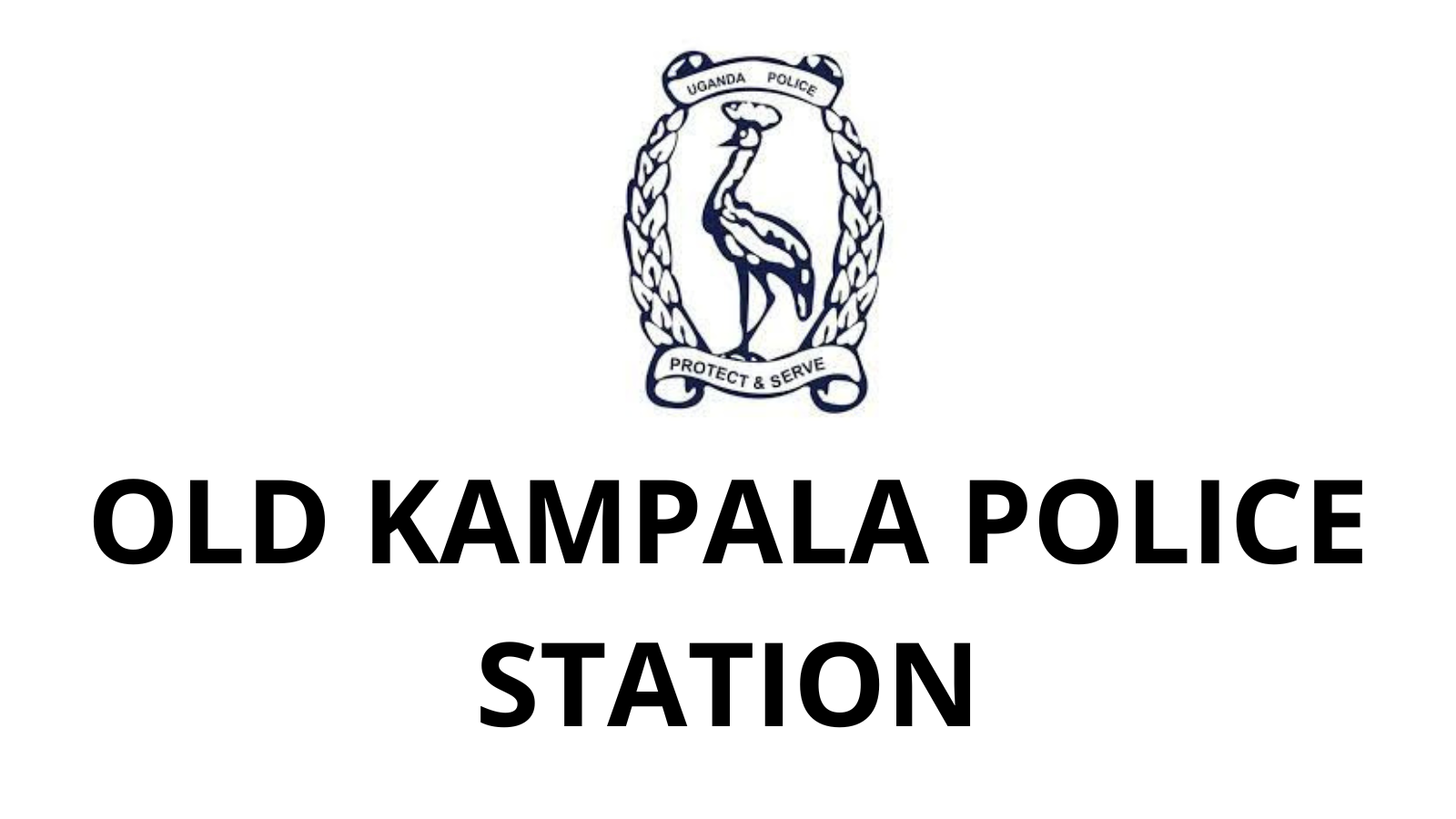 Breaking: Three community land rights defenders from Kawaala have been arrested.
By Witness Radio team
Police at Old Kampala Regional Police Headquarter have arrested three of the six community land rights defenders from Kawaala Zone II, Kampala suburb, and preferred a fraud charge before being released on bond.
Kasozi Paul, Busobolwa Adam, and Kabugo Micheal got arrested on their arrival before being taken inside interrogation rooms. They were questioned from 11:00 AM – 12:30 PM local time and later recorded their statements.
Section 342 of the Penal Code states that forgery is the making of a false document with the intent to defraud or deceive. It carries a three year imprisonment on conviction.
According to lawyers representing victims, defenders are arrested on the orders of the Deputy Resident City Commissioner (RCC) in charge of Rubaga Division Anderson Burora and accused them of fraud.
Resident City Commissioner is a representative of the president in the Capital City at the division level.
The charges are a result of continued resistance by Kawaala community seeking fair compensation and resettlement before Lubigi drainage channel is constructed. Since the first COVID outbreak in 2020, the victim defenders and others have been leading a pushback campaign to stop forced evictions by a multimillion dollars Kampala Institutional and Infrastructure Development Project (KIIDP-2) funded by World Bank. Kampala Capital City Authority (KCCA) is the implementor of the project.
This project first impacted Kawaala Zone II around 2014, when a channel diversion was constructed. The current planned expansion will widen that channel and require forced evictions across an area at least 70 meters wide and 2.5 km long.
The New Vision, a local daily of June 21st, 2022, quoted Burora accusing Kasozi Paul, one of the community land rights defenders from Kawaala Zone II of being a fraudster.
Witness Radio – Uganda challenges the deputy RCC Burora to produce evidence that pins the defenders on fraud instead of criminalizing the work of defenders.
"We warn Mr. Burora against using police to harass defenders who have openly opposed a project which is causing negative impacts on the community" Adong Sarah, one of the lawyers representing the defenders said.
The defenders got released on police bond as they are expected to report back to the police on Monday, the 18th of July 2022 at 11:00 AM local time.
Signs of harmful projects with financing from development institutions are spotted in Uganda…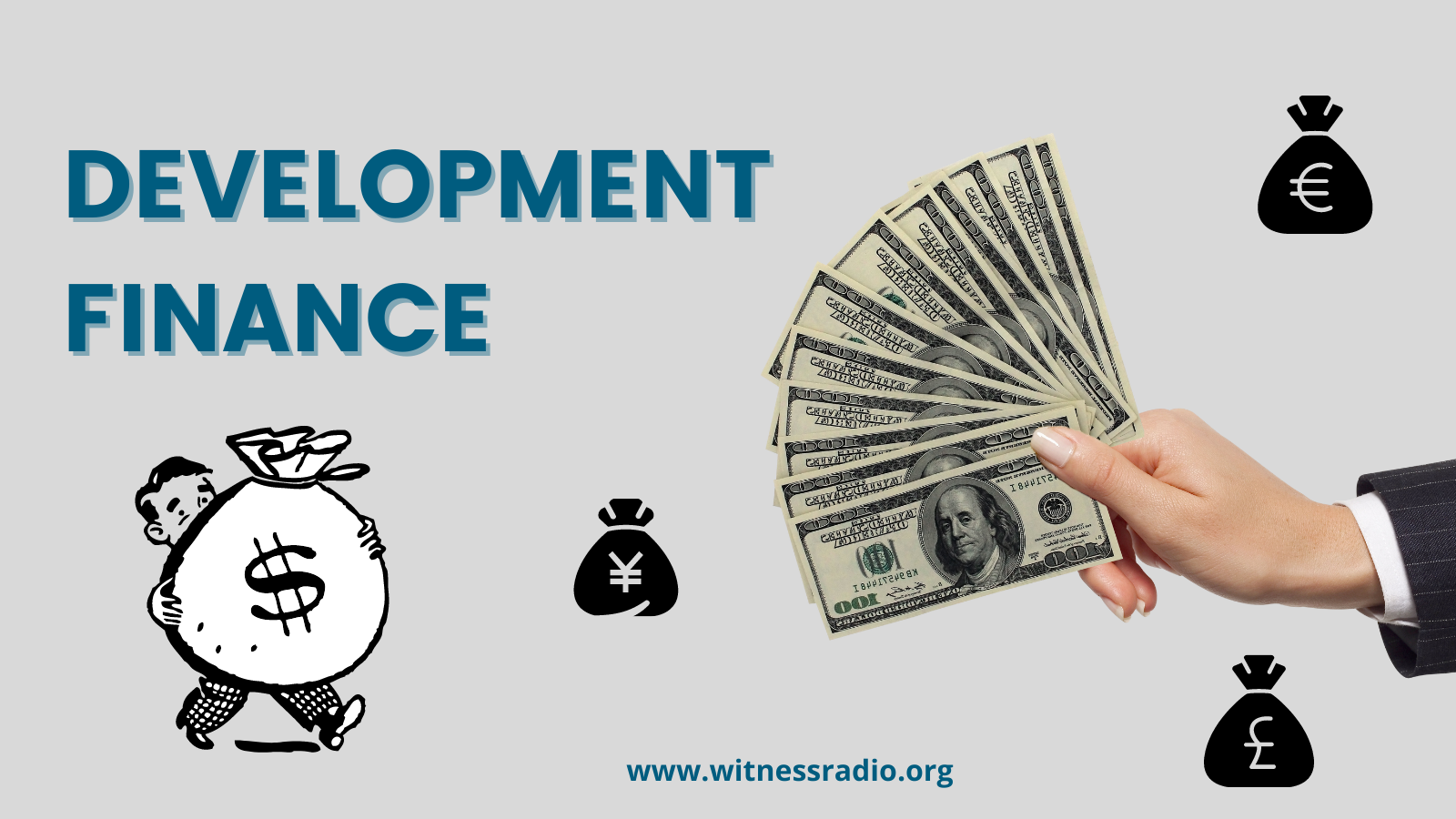 By Witness Radio Team.
The growth of a country is discerned by great leaders and innovators who see opportunities out of darkness and transform their areas from nothing to success. Those are great leaders whose interest is to see the developments in their countries and the well-being of their citizens.
Every single day, countries all over the world receive investors that acquire loans, grants, and donations to implement mega projects that are seemingly expected to develop host countries. countries and investors borrowing the money Often, countries and investors portray how these projects improve the livelihood of the browbeaten, au contraire, they have left many broken families, poor-dirty homesteads, and shattered dreams.
Uganda is one of those countries, whose citizens have paid a price for reckless or unsupervised and profit-led international investment. In a bid to implement its industrial policy, the country has welcomed both foreign and local investors with interests in the fields of extraction, industrial agriculture, carbon credit tree plantation, mining, infrastructural projects, and many others.
It has received billions of dollars from different financiers including commercial banks, Pension Funds, and International Development Finance Banks or institutions, among others. For instance, the World Bank has invested more than 20 Billion Dollars since 1963 and currently
Every project comes with its own chilling story. More often their stories are unheard by the World. Witness Radio – Uganda surveyed some projects in Uganda. This study revealed agony, illegal evictions, abject poverty, environmental degradation, and loss of life among others, as some of the consequences suffered by the would-be beneficiaries of these international funded projects across the country.
In the capital of Uganda, Kampala, over 1750 families were forcefully evicted from a city suburb, Naguru, for Naguru- Nakawa housing estates.  11 years down the road the project that was highly hyped is to take off on the grabbed land. Pleas from the victims of the eviction to regain their land have all fallen on deaf ears.
About 80km away from Kampala is the island district of Kalangala surrounded by the World's second-largest lake, Victoria, and known for palm growing. When the palm-oil project was introduced to residents they were given the impression that it would improve their livelihoods and create job opportunities.  Instead, it has dumped thousands into poverty after their land was grabbed by BIDCO, a Wilmer international-funded project. People lost land and now work on plantations as casual laborers. The neighboring communities are accusing BIDCO workers of sexual and gender-based violence.
In the South-Western District of Kiryandongo, multinational companies including Agilis Partners Limited, Kiryandongo Sugar Limited, and Great Seasons SMC Limited with funding from The United States Agency for International Development (USAID), The Department for International Development (DFID) of the United Kingdom, and Common Fund for Commodities among other financiers are forcefully evicting more than 35,000 people. The eviction has been on since 2017.
Workers that worked on a World Bank Project in Soroti, in the far east of the country, are accused of sexually harassing minors. Several young girls were defiled and left pregnant. Despite the government being aware of this none of the pedophiles have been brought to book, the World Bank-funded project in the Eastern Town of Soroti left several underage girls defiled and impregnated.
In late 2020, residents of Kawaala zone II woke up to the hail of armed men and graders evicting and destroying their properties to implement a multimillion-dollar project funded by the World Bank. The project is being implemented by the Kampala Capital city Authority (KCCA) on behalf of the government of Uganda.
The above-listed and other projects, on the other hand, continue to perpetuate violence and judicial harassment against leaders of Project Affected Persons (PAPs) and community land and environmental rights defenders because of their work that resists illegal evictions and destruction of the environment among others.
Although project implementers such as government entities accuse local communities of occupying land targeted for projects illegally, in most cases victim communities have rights over these pieces of land because their settlement on the same land can be traced to have happened generations ago.
No matter how people are negatively impacted being by these harmful projects, financiers continue to release more money to the government and investors. The banks aim at profit margins other than the livelihoods of the people. In Bulebi village, Mbazi parish, Mpunge Sub County in Mukono district, Akon's futuristic city is about to lead to the eviction of over 1000 residents whose entire lives have been built on their land.
In April last year, American rapper Aliaune Damala Badara well known for his stage name AKON visited Uganda in search of land for constructing the city. On the same business trip, he met President Museveni Yoweri Kaguta and expressed his interest in building a futuristic city with its currency. The president ordered the Ministry of Lands, housing, and urban development to look out for free land for his city.
However, on 7th Jan 2022, the Uganda Land Commission showed the Minister for Lands, Housing, and Urban Development "Hon Judith Nabakooba" land that was proposed for the Akon city. According to the Uganda land commission, the land is Freehold Volume 53 Folio 9 measuring I square mile.
This has sparked outrage amongst the affected as they were never consulted or consented to allow the project in their community. According to community members that Witness Radio interviewed, they said they heard the distressing news of Akon city through the Media.
The community said no official from the ministry has ever approached them about their land giveaway. "Our country is full of land evictions and evictors begin in that way. There has been no official coming on the ground to officially inform us about the project and neither have we heard any official communication of compensation." Obori said.
Residing in the attractive village surrounded by freshwaters, the community asserts this has been the source of livelihood and advised the government to get alternative land for the City.
Controversies surrounding the land giveaway and ownership of the area still exist. A section of residents have protested and vowed not to surrender their land for the City. They claim to have acquired freehold titles from the Mukono lands board.