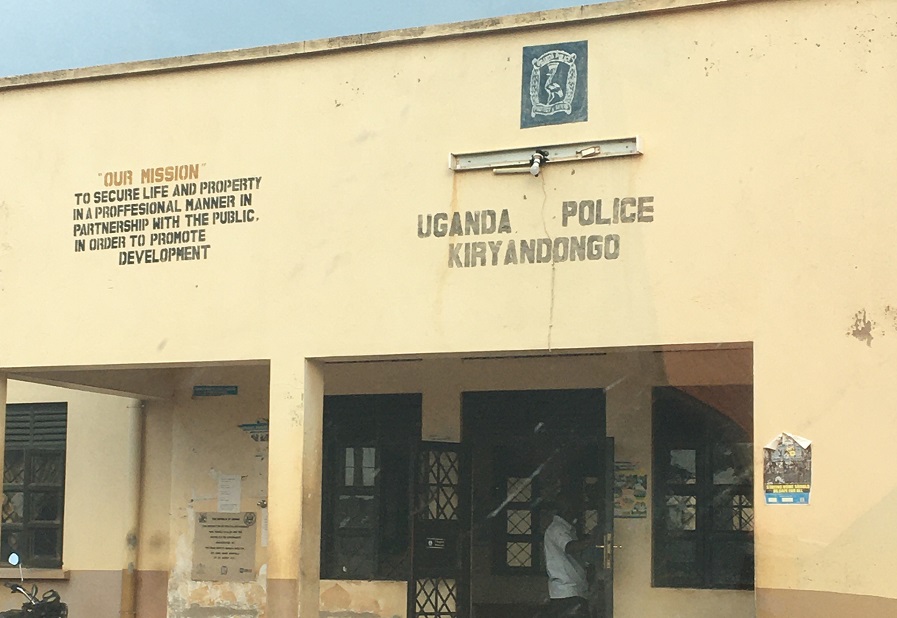 By Witnessradio.org Team
07/08/2020: Kiryandongo – Uganda – Kiryandongo district police is preferring two criminal charges against eight land rights defenders and activists that were illegally arrested and detained over the weekend. According to Kiryandongo police, all members of the group will be charged with threatening violence and malicious damage to property
Its barely, eleven (11) days after the release of the Kiryandongo report "landgrabs at gun point", which accused security agencies and multinationals for using violence to grab communities land without following the due process of acquisition.
According to statements from defenders and activists in detention, state that before their violent arrest, there's an order that came from one of police commanders in the district directing their officers guarding Great Season SMC limited camp that anyone seen on the land should be beaten.
One of the detainees Pamela Mulongo was seen disfigured as she said she was badly caned on her stomach and other body parts. A mother of 7 children, Mulongo's body was bruised with marks of sticks, looked very weak and had difficulties in standing or walking as observed by witnessradio.org legal team that visited her.
"I was targeted and beaten together with my son on our way to the garden by three police officers including one Abura Bonny Felix. I was caned allover my body until I could not walk without support. I asked them, why I was being beaten, none could answer me" Explained Mulongo.
By the time witnessradio.org legal team visited detainees a day later (Saturday, the 5th, September, 2020) Mulongo had not been taken for medical treatment and none of the detainees had recorded a statement.
Other detainees include; Mwawula Fred, Ndahimana Ramu, Kusiima Samuel, Martin Munyansia, Martin Haweka, Wafula Amos, and Talemwa Eliot.
According to eyewitness account, it all started on Thursday, the 3rd of September, 2020 where workers of Great Season SMC limited seized three goats that belonged to the community. On the following day, Mwawula Fred, went to the Company offices to claim back the goats, he was arrested and handcuffed, shortly after his wife raised the alarm to alert the community about the arrest. When community members ran to establish what was happening, police and company workers armed with guns and sticks started beating community members even going for those who're far away from the vicinity of their offices. Eyewitnesses further explained that police fired live bullets and teargas and its a common practice of company workers to steal and eat community members' animals or domestic birds.
The number of land rights defenders and activists facing criminal charges for resisting unlawful land has risen to 38 ever since multinationals moved to Kiryandongo district to dispossess poor and vulnerable communities in 2017.
Great Season SMC Limited, owned by a Sudanese businessman based in Dubai together with Agilis Partners Limited owned by US businessmen and backed by several foreign development agencies and "social impact" investors and Kiryandongo Sugar Limited owned by a Mauritius-based RAI family are grabbing over 10,000 Ha in Kiryandongo district for several agribusiness investments.