Land grabs: Officials in Mubende district are colluding with economically powerful and politically connected people to grab local communities' land.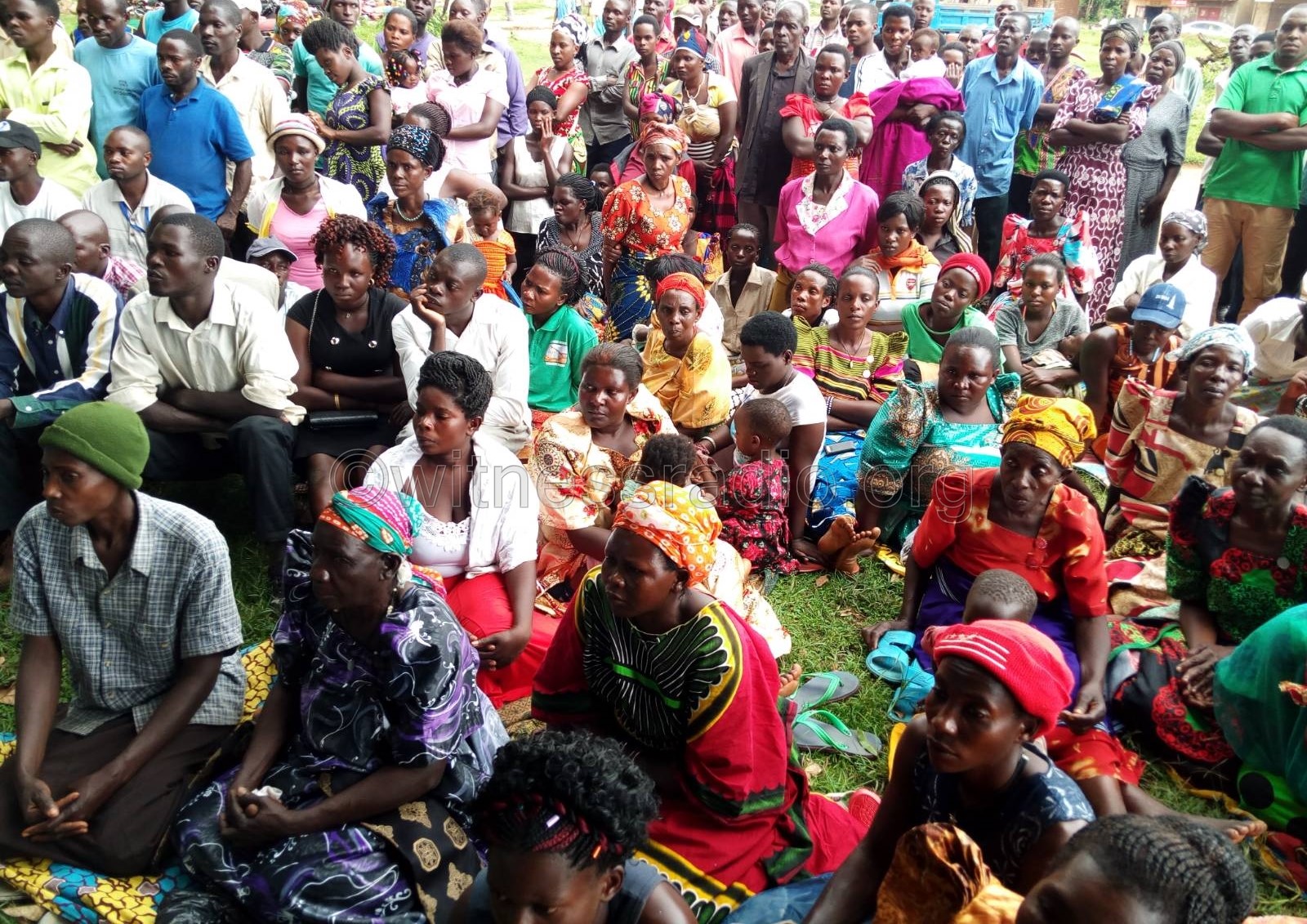 By Witness Radio Team
Justine Nakachwa (not her real name) had never thought of losing land she and her family had happily lived on for decades. Her dream of owning farmland had come true.
The land passed down to generations of descendants from the late 1970s was now being claimed by a renowned businessman. She got staggered.
"I was shocked by this news because I have spent most of my life here. Am wondering how he could acquire the land without the knowledge of the whole village." She painfully revealed this while speaking to a Witness Radio-Uganda reporter.
The sixty-year-old is one of the community members of over 800 smallholder farmers in the three villages; Biwaalwe, Kabaale, and Kyagaranyi in Kanyogoga parish, Butologo sub-county in Mubende district currently facing eviction by Tubikaku Uganda Limited, a company owned by City businessman Desh Kananura.
The smallholder farmers have been practicing subsistence farming on this land to earn a living since the 1970s.
Intending to secure ownership and legalize it, they conducted a search and due diligence, which revealed that the land had no encumbrances.  In 2012, they applied for a lease. Sadly, the Mubende District Land Board declined to grant their request and instead awarded the lease of 906.4 hectares to a ghost company Tubikaku Uganda Limited.
The economically powerful and politically connected to grabbing the downtrodden land with the assistance of land board officials is rapidly growing in Uganda. With the aid of district land boards, cartels are increasingly disposing of smallholder farmers. This practice is now predominant in many districts in the country, especially Mubende district.
It is alleged that the District Land Board has previously leased people's land to tycoons without following proper legal land acquisition procedures.
Seven years ago, a community's land in Lwebigajji village in Mubende district of 226.5 hectares were grabbed by a local investor with the help of district land board officials. The community had lived on their land for over 30 years.
When the community showed interest in acquiring a leasehold on the land, the district land board of Mubende hurriedly offered the title to one Deo Semwogerere Mutyaba, a local businessman, who does not even own a decimal on the land.
Consequently, over 2000 families were affected. "In 2014, we requested the Mubende district lands board for a lease on this land, got surveyed using our efforts and resources, however upon returning the leasehold title in 2015, it had Semwogerere's names as the owner of the land." Grace Nantubiro, one of the community leaders said.
Samuel Wambi Mamali, a local businessman was also helped by the Mubende district land board officials to allegedly steal local community's land covering three villages. These include Kyamukoona, Kijojolo, and Kalagala in Mubende District that have been occupied by locals for decades. The villages accommodate over 800 families.
The villagers indicated that Maamali fraudulently acquired a lease title he never applied for, did not consult community members on the land, nor at parish, or sub-county land committees that should have advised and guided on whether the land was lawfully being occupied and cultivated.
The few listed cases above are among several cases of grabbed land by wealthy and politically connected people in the Mubende district.  The trend of district land boards facilitating land grabs has left many local and indigenous communities landless.
Close to 20 local farmers are in jail for fighting for their land not to be taken by the East Africa Crude Oil Pipeline (EACOP).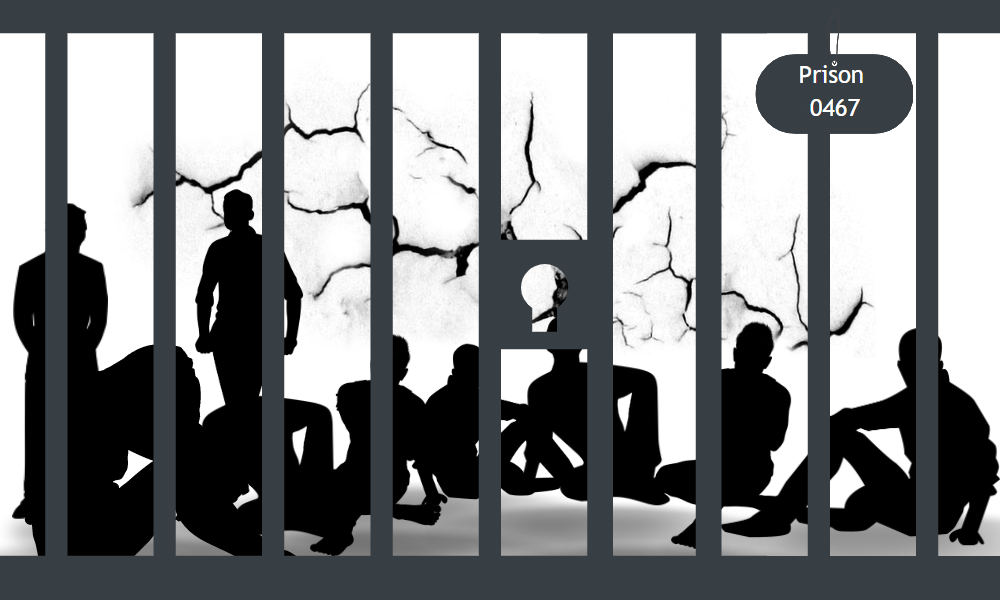 By Witness Radio Team.
For the last 50 years, local farmers in Waaki North, Kapapi Central, Waaki South, Runga, and Kiryatete villages in both Kapapi and Kiganja sub-counties in the Hoima district have been surviving on subsistence farming and rearing animals on their land as a source of livelihood for their families.
Until 2022, when their land was surveyed for the East Africa Crude Oil Pipeline (EACOP), this brought smiles to the faces of the local communities hoping that doors for opportunities associated with the project had emerged. Immediately, the registration of Project-Affected Persons (PAPs) started.
The East Africa Crude Oil Pipeline Project (EACOP) is a pipeline that will transport crude oil produced from Uganda's Lake Albert oilfields to the port of Tanga in Tanzania to world markets.  EACOP runs 1,443km from Kabaale, Hoima district in Uganda to the Chongoleani Peninsula near Tanga Port in Tanzania.
EACOP has been criticized from different sections all over the world and environmentalists expressed serious concerns as it endangers the fight against climate change and breaches the international Paris Agreement with an estimated production of 34 million tons of CO2, twice as much as Uganda and Tanzania's emissions.
But the story slowly altered from smiling to grief.  Along the way, those who had registered to be compensated for their land started getting threatened and intimidated. Others were arbitrarily arrested and detained on trumped-up charges by the area police. Later, this violence escalated after land grabbers brought in guards from Magnum, a private security company.
Future dreams got shuttered: On the 10th of February 2023, security forces including; Hoima district police, soldiers, and private guards, raided homes of close to 500 families sitting on 1294.99 Hectares in the wee hours, torched and destroyed houses, assaulted dozens of locals, looted animals and harvested grains from stores among others.
For the last three months, Witness Radio statistics show that close to 20 local farmers have been arbitrarily arrested and trumped up with charges of theft, threatening violence, and malicious damage among others.
Some victims that were produced before the court, charged, and currently in Hoima prison include; Mbombo Steven, Rubyogo David, Mulega Eria, Rangira Steven, Karongo Edward, Karongo Steven, and Kataza Sam, and others.
Criminalization of farming activities of local farmers and the work of community land and environmental defenders is common in Uganda. It is a tool used by economically powerful and politically connected individual investors/companies to put critical locals in jail and grab their land.
According to the 2022 report by Frontline Defenders, a global human rights group, criminalization is one of the biggest threats faced by defenders of land and the environment.
The report further revealed that the environmental, land, and indigenous peoples' rights sector was widely affected at (11%) of the total cases tracked. Additionally, the arrests and detentions did put at risk the lives of the outspoken community members.
Mr. Mbombo Steven, one of those currently in jail, was arrested on 24th February 2023, a day after the Ugandan minister for lands, hon. Nabakooba Judith had visited the area and directed the community to return to their land.
His family members revealed that Mbombo had been arrested and persecuted many times for fighting for his land rights. By the time of his arrest at 8 am local time on the 24th of February 2023, he had returned to occupy and use his land.
"He had gone back to check on his land shortly after the minister's orders but when the guards saw him, they arrested, and handcuffed him before being taken to Runga police. He was later transferred to Kitoba police," a family member who preferred anonymity due to fear of retaliation revealed.
The escalating arrests have forced many family heads to abandon their families and go into hiding. The violence has left many mothers with responsibilities to care for their children. One of the women whose husband is in jail narrated. She added that ever since the husband was arrested, she's been challenged with feeding children and looking for a house to sleep in.
"I have eight children to take care of. We have no food, and they don't go to school because we have lost everything. Imagine being in this situation with no land, shelter, or no food among others. How can I feed and educate them?" She revealed.  She added that they (her and 8 of her children) are currently living with their relatives.
Breaking: A defender is kidnapped from his home, sitting on land targeted for large-scale sugarcane growing.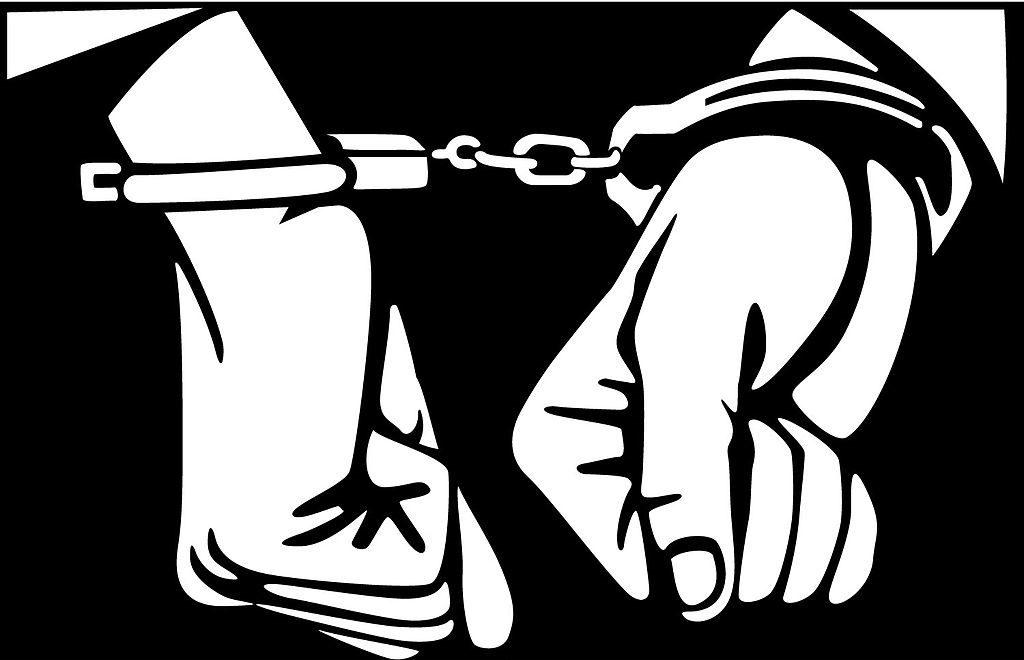 By Witness Radio team
A group of people with some believed to be attached to Kiryandongo district police have kidnapped Wandiba Moses, a Nyamuntende-based community land rights defender, and taken him to yet unknown places, his family members have confirmed to Witness Radio.
According to eyewitnesses, Wandiba was kidnapped from his home the previous weekend shortly after refusing a forced survey of his land. 
The defender's home is located on land targeted by Somdium Limited for large-scale sugarcane growing. The company was incorporated in Uganda in 2011 and brands itself as one of the biggest sugar exporters to the Democratic Republic of Congo and South Sudan among others. 
Wandiba is the third (3) community land rights defender to be targeted with kidnap for his involvement in rejecting the forceful acquisition of their land commonly referred to as Ranch 22 in less than two months. 
On the 7th of February 2023, Kiryandongo police under the command of the District Police Commander (DPC) invaded the Nyamuntende community and arrested twelve (12) members of the Ranch 22 community. These included two community land rights defenders Mulekwa David and Mulenga Jackson. Eight (8) were cattle farmers including Kanunu Innocent, Musabe Steven, Munyankole Enock, Lokong Gabriel, Ntambala Geoffrey, Kagenyi Steven, Mukombozi Frank, one Karim, and Kuzara Frank. At the same time, one minor Tumukunde Isaac was also arrested.
"We saw some people in police uniforms together with familiar faces of land brokers in Kiryandongo district. We identified one of them as Mbabazi Samuel. When they reached his home, they told him they wanted to value his land and properties. In his response, the defender vehemently refused and stopped everybody not to enter his land," said Caleb Mushija, the chairperson of the affected community, who witnessed the incident.
He further narrated that the defender's refusal led him to be grabbed by men from behind and handcuffed knot before being thrown onto a white double Cabin with registration number UG0203L.
According to the Witness Radio research team, the vehicle number plate described above belongs to the government of Uganda. 
The kidnap of the defender follows a meeting on Tuesday 21st of March 2023 meeting between affected residents in Ranch 22 in Nyamuntende, District leadership, and the District Security Committee, chaired by Mr. Dan Muganga, the Kiryandongo Resident District Commissioner (RDC). 
According to the residents, the RDC said in the meeting that the government had brought valuers to undertake land property assessment exercises. Still, he called on all stakeholders to have it peaceful.
When contacted about the kidnap of the defender in a forced valuation exercise RDC Muganga claimed that he was unaware of the incident. 
"I told the District Police Commander (DPC) himself that valuation exercise should not be forceful, people should consent first before any exercise. If that is the case, let me call him now." He said.
The District Police Commander, Muhangi Edson requested time to establish where the defender is being held.
"I am trying to call someone to find out. I will get back to you" the DPC added.
Breaking: Mwanga II Court grants bail to two defenders and a Project Affected Person (PAP).1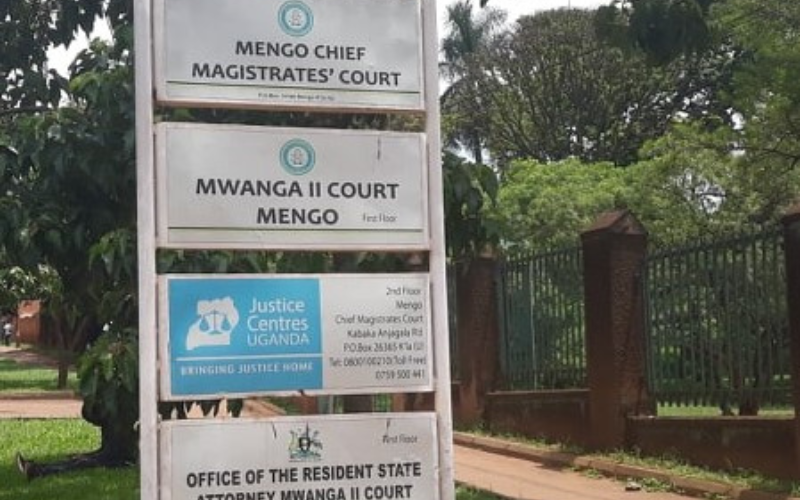 By Witness Radio team
A Magistrate court sitting at Mwanga II road in Kampala has granted a cash bail to two community land rights defenders and a project-affected person after spending 24 and 21 days on remand respectively.
Defenders; Kabugo Michael and Kasozi Paul Ssengendo and a project-affected person, Charles Sserugo, were charged with conspiracy and obtaining money by pretense before being sent to Luzira prison.
Before being charged and remanded to prison, Kabugo and Kasozi, on several occasions, had been in and out of Old Kampala Police on orders of the Deputy Resident City Commissioner (D/RCC) in charge of Lubaga Division in Kampala Kampala.  RCC is a title given to the president's representative at either district or division levels.
Both defenders have been mobilizing project affected community in Kawaala, Zone II, to resist forced evictions orchestrated by the Kampala Capital City Authority (KCCA) and demand justice for all project-affected persons. The project is implemented with funding from the World Bank.
KCCA acquired a loan of over USD 175 from the World Bank and the International Development Association (IDA) in 2015 for the second Kampala Institution and Infrastructure Development (KIIDP-2) project. Part of this money (USD 17.5 million, which is 63 billion Uganda shillings) is to construct the Lubigi Drainage Channel.
Before granting them bail, the court gave stringent conditions namely; each of the accused had to pay paid cash of two million Uganda Shillings (equivalent to 535.06 US Dollars); attend court whenever summoned; directed them not to leave the country; and keep off the prosecution's investigations.
Section 309 of the Penal Code Act Cap. 120 states that the charge of conspiracy takes three (3) years imprisonment on conviction while the maximum sentence of obtaining money by pretense, according to Section 305 of the Penal Code Act Cap. 120, is a punishment of five years imprisonment on conviction.
His Worship, Byaruhanga Adam, relied on the submissions filed by the defense lawyers, which included presenting substantial sureties. Their sureties were conditioned with 50 Million Uganda Shillings (equivalent to 13,376.50 US Dollars) non-cash.
The Court will resume on the 4th of April 2023 at 10: 00 am East African standard time.