The committee calls for the protection of projects' host communities.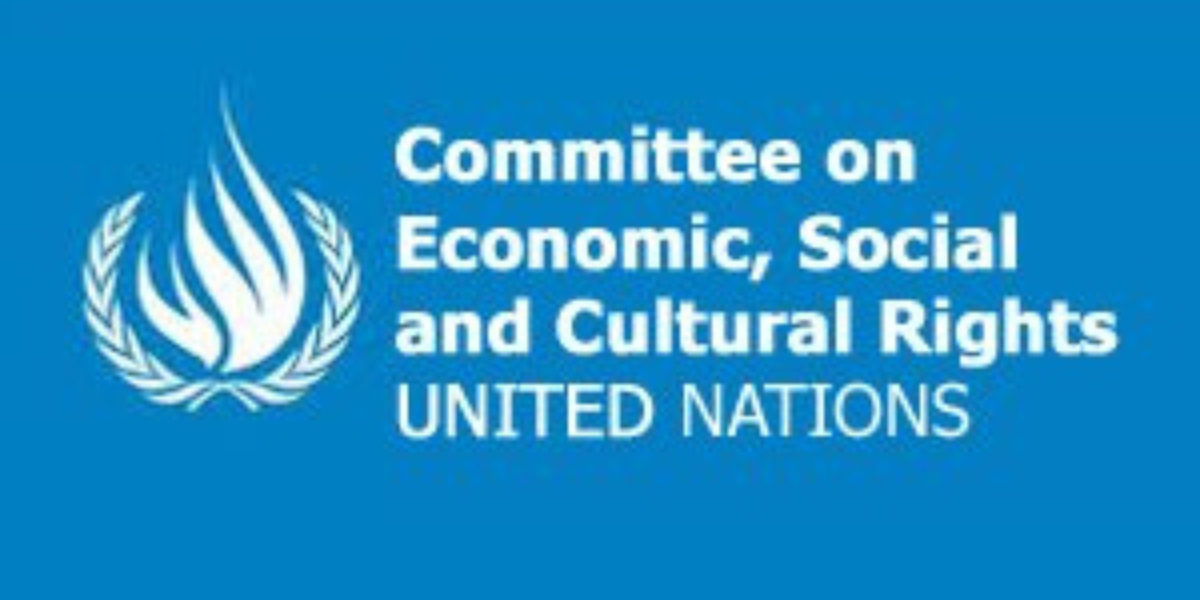 By Witness Radio team
Development Banks and investors have been urged to invest in activities or projects that do not deprive individuals or communities of access to land or land-associated resources on which they depend for their livelihoods.
The negative effects arising from the projects funded by some development banks and investors have forced the Committee on Economic, Social, and Cultural Rights General Comment No. 26 (2022) on Land and Economic, Social and Cultural Rights while giving its general comment on land to call on development banks and states hosting the projects to refrain from actions that interfere, directly or indirectly, with the enjoyment of the Covenant rights in land-related contexts outside their territories
In 2014, an investigation by the International Consortium of Investigative Journalists revealed that some 3.4 million of the most vulnerable people were left homeless by the projects funded by World Bank. Till today, more of the bank's funded projects continue to harm communities.
Currently, there is an ongoing mediation process between the project-affected persons of Kawaala Zone II and Kampala Capital City Authority, an implementer of a World Bank funded-project over human rights violations.  In December 2020, their houses were marked with an x as a sign of demolition and later some of the residents' crops got destroyed.
In the Pakwach district, the Paten clan continues to experience gross human rights violations arising from the Wadelai Irrigation Scheme implementation funded by the African Development Bank (AfDB).
According to the communities, the project forcefully acquired more land for the Wadelai Irrigation Scheme project under The Farm Income Enhancement and Forestry Conservation Project-Phase 2 (FIEFOC-2). This was contrary to the earlier understanding with the community that the project would utilize 365 acres which the community had freely offered for the project. Instead, 365 hectares were forcefully acquired.
The committee while reviewing state parties' reports, claims has encountered an increasing number of references to the negative impact on individuals, groups, peasants, and indigenous peoples' access to productive resources, as a result of international investment negotiations, agreements, and practices, including in the form of public-private partnerships between state agencies and foreign private investors
The committee says land transfers are quite often financed by international actors, including public investors such as development banks financing development projects requiring lands, such as dams or renewable energy parks, or by private investors.
"Parties must take concrete measures to prevent their domestic and international policies and actions, such as trade, investment, energy, agricultural, development and climate change mitigation policies, from interfering, directly or indirectly, with the enjoyment of human rights that applies to all forms of projects implemented by development agencies or financed by development banks." The committee noted.
Adding that " there is a need to establish the necessary regulatory mechanisms to ensure that business entities, including transnational corporations, and other non-State actors that they are in a position to regulate, not impair the enjoyment of Covenant rights in land-related contexts in other countries and moving the necessary steps to prevent human rights violations abroad in land-related contexts by non-State actors over which they can exercise influence, without infringing the sovereignty or diminishing the obligations of the host States."
The committee further emphasized the conduct of human rights impact assessments before making such investments and regularly assess and revise them. Such assessments shall be conducted with substantive public participation and the results shall be made public and inform measures to prevent, cease and remedy any human rights violations or abuses.
In addition to responsible investment, the committee directed states to take all necessary measures to respect human rights defenders and their work, including concerning land issues and to refrain from imposing criminal penalties on them or enacting new criminal offenses to hinder their work.
Starvation is rooming in Kiryandongo district as families count losses after missing the seventh planting season consecutively to a multinational.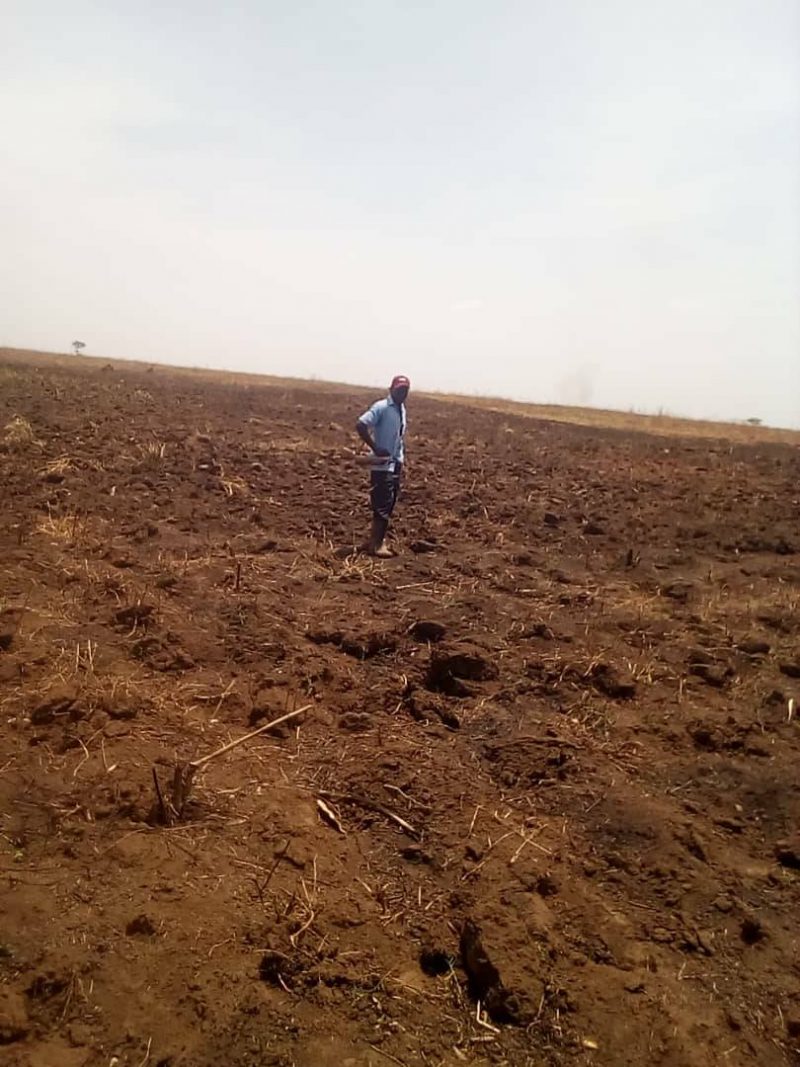 By Witness Radio team
As farmers are busy planting their garden fields during this rainy season in Uganda, the hopes for Kiryandongo smallholder farmers continue to dwindle as the multinational continues with forceful evictions and bars them from accessing their gardens for seven consecutive seasons since 2020.
They said in every planting season, the company employs private security guards from Saracen that are assisting the company's employees to stop the smallholder farmers from planting their crops. This has contributed to food insecurity and poverty since the community had entirely been depending on subsistence farming as their main source of livelihood.
Jerusalem-Kisalanda is one of the villages in Kiryandongo district, Western Uganda, that have faced constant violent attacks and forced evictions from Agilis Partners Limited, a company owned by two American brothers and deals in the grains and seeds business.  The village is now in the middle of the Agilis farms.
Agilis Partners Limited, since 2017 has been carrying out forced evictions in the Kiryandongo district with the interest to pave way for large-scale industrial agriculture.
According to the affected villagers, since last week on Saturday the 11th of March, 2023, the company has employed both its employees and guards from a private security company, Saracen to frustrate any farming activity by community members on their land. The company accuses the people of illegally occupying the land.
Mr. Samuel Kusiima, a community land rights defender and one of those affected by the evictions, in an interview with Witness Radio Uganda, revealed that the maize and beans he has been planting get destroyed by the company, saying we are "encroaching on the company's land."
"These guards come at 6:00 am and leave late in the night, they say they are employed to keep the company garden, and cannot allow us to access our fields. They initially said they had given me 10 acres of my land but also the ten remain inaccessible. Over 10 families are at the edges of starvation." The defender revealed.
He added, "We used to earn millions from our gardens but we are now starving and the company is profiteering from our misery. It does not care about us."
"These guards are often violent and threaten to shoot us if we resist, last week they found my wife in the garden and threatened to shoot her. They always say they have orders to do whatever they want but we are tired of this" the defender further added.
Mr. Nkuzimana John, another victim, said he survives by the mercy of God since he has been victimized. He adds that there has never been any intervention from authorities and courts of law for the past seven seasons.
"Even when you report these incidents to authorities including police, there is no change or hope for a change. My family currently starves because I don't have food to feed them. I cannot access the 50 acres of land that I had. The company told me to use a quarter of an acre of it last season, which is impossible. Last season I planted maize on two acres of my land but it was harvested by the company." He said.
Currently, Sam and the rest of the community are living in abject poverty with no hope of recovering from it, a situation they claim has been brought by Agilis partners. "This has been ongoing since 2020. Even when we resist and continue to plant the crops, they either bring a tractor to plow our crops or spray them with chemicals. Do they want us to go steal to earn a living?" the defender questioned.
The community now, makes ends meet by being hired as laborers by neighboring communities, burning charcoal, and also surviving on handouts from their relatives and friends.
"We are collecting tree stems that are thrown by the Company. This is what we burn and get charcoal that we sell to earn a living. It is also not easy because sometimes we are prohibited from taking them, hence risking our lives. If not that, we ask for support from our relatives and friends or seek opportunities to be hired as laborers." One of the Community members shared.
For the past five years, Kiryandongo has had a history of forced evictions by multinational companies. According to Witness Radio, over 35000 people have been evicted by three multinational companies which include, Agilis partners, Kiryandongo Sugar Company, and Great Seasons SMC all interested in carrying out large-scale plantation agriculture on the fertile lands of Kiryandongo.
When contacted for a comment on the abuses performed by Agilis partners, Mr. Emmanuel Onyango, the company's Public Relations Officer told our reporter to write to him an email, for a better and easier response within a short period.
By the time of writing this story, Mr. Onyango had not yet responded to the email.
Minister orders for reinstatement of a local community back onto its land.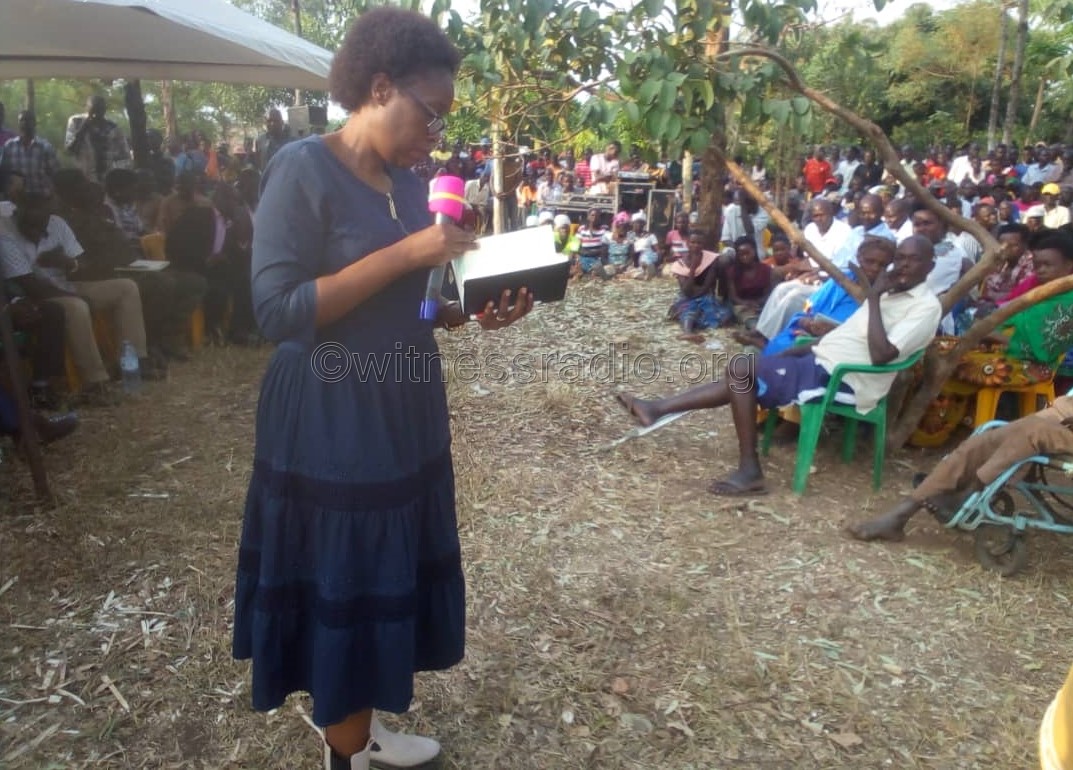 By Witness Radio team
The Minister of Lands, Housing and Urban Development has ordered over 500 families that were brutally evicted from Kapapi and Kiganja sub-counties in Hoima district to be returned to their land.
In the wee hours of the 10th of February 2023, Waaki North, Kapapi Central, Waaki South, Runga, and Kiryatete villages in Kapapi and Kiganja sub-counties were raided by a team of police officers backed by private guards and violently evicted people from their land.
The violent attack left over 500 families evicted some community members injured, houses torched, property worth millions destroyed, and animals looted. The affected residents have been pitching camp at Rwenyana Church in Kapapi whereas others are scattered in other areas staying with relatives.
Addressing a meeting in Rukola village Kapapi sub-county, in Hoima district attended by the victims of eviction, area leaders, police, and Resident District commissioner, and many others, Judith Nabakooba said the eviction was unlawful and was conducted at night, which is contrary to the law.
Nabakooba directed the security committee to allow the victims of the forced eviction to return to the land since they have nowhere to go, adding that the investigations into ownership of the land will continue.
David Karubanga, the Kigorobya county member of parliament wants the Hoima district security committee investigated for conniving with land grabbers and failing to protect the local communities.
James Kiriti, one of the victims told the minister that the evictions were orchestrated by the entire district security committee of Hoima that has been compromised by what he termed as "land grabbers" but they distanced themselves from enforcing the evictions, claiming they were unaware.
The residents who were evicted on two pieces of land are feuding over land with seven tycoons accusing them of using security forces to grab their land without following the due processes.
One piece of land is being grabbed by six people including Ndahura Gafayo, Aston Muhwezi, David Mpora, Monica Rwashadika, Agaba, and Wilber Kiza, and measures 1030 hectares while the other is being claimed by Moses Asimwe measuring three square miles.
"We only saw police and private security guards attached to magnum security group rounding up the village and started beating people, torching houses, and ordering us to leave our land where some of us have lived since birth. Our animals including cows and goats were also looted," Mr. Mugume Deus, a father of twelve told Witness Radio Uganda.
Since 2020, the community members have been receiving violent threats of eviction leading to arbitrary arrests and detentions of over seven (7) villagers. They claim several members were kidnapped and driven to unknown destinations, and they have not been found.
The community claims that people targeting their land use the police and the Uganda Peoples Defense Forces (UPDF) to arrest and unscrupulously charge community members with false charges intended to force them out of the land.
In January 2022, 12 community members were arrested by police and charged with theft, criminal trespass, malicious damage, and threatening violence. They are currently on remand at Hoima government prison.
However, the alleged land grabbers want the communities to vacate the land claiming they are occupying it illegally.
Community petitions the Police Professional Standards Unit over the unprofessional conduct of Kiryandongo DPC for abetting land grabs…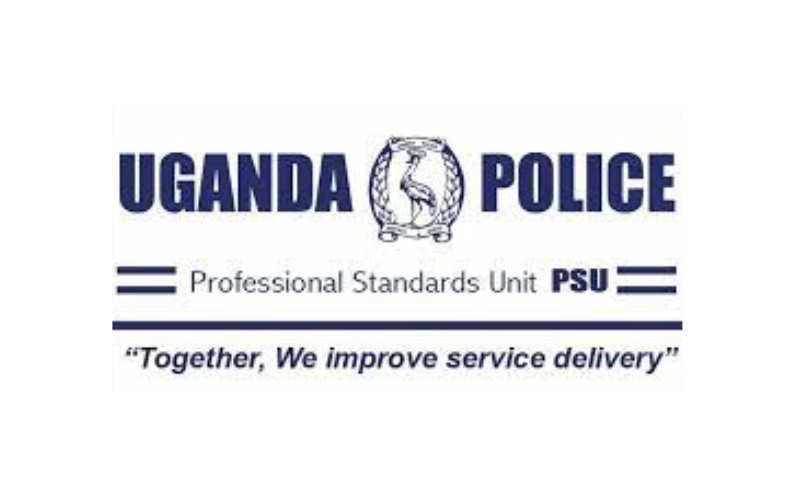 By the Witness Radio team.
A community of smallholder farmers has petitioned the Commandant of the Police's Professional Standards Unit (PSU) over the unprofessional conduct of the Kiryandongo District Police Commander (DPC) Edson Muhangi for allegedly aiding and abetting land grabbing in Nyamuntende village, Kibeka Parish, Kiryandongo Sub County in Kiryandongo district.
PSU is a department within the Uganda Police Force (UPF) established to handle complaints from the general public concerning the misconduct of police personnel and neglect/non-performance of duty among the members of the police. It has the power to take disciplinary measures against Police Officers.
Muhangi is accused of conducting an arbitrary arrest and detention of 2 community members and ten (10) farmers of Nyamuntende in Kiryandongo district in the wee hours of 8th February 2023. He and his agents broke into people's houses, severely assaulted communities, and caused bodily injuries.
The raid caused the arrest of two (2) community land rights defenders including; Mulekwa David and Mulenga Jackson and ten (10) cattle farmers who among others included, Tumukunde Isaac, Kanoni Vincent, Kanunu Innocent, Musabe Steven, Munyankole Enock, Lokong Gabriel, Tambara Geoffrey, Kagenyi Steven, Mukombozi Frank, and Kuzara Frank. The two farmers (Tumukunde Isaac, and Kanoni Vincent) were later released at Kiryandongo Central Police Station upon the that they are underage.
Mulekwa and Mulenga have been mobilizing the cattle farming community to resist forceful and violent evictions by Somdium Limited Company and its agents.
"We found Mulekwa, one of the defenders with wounds, visible skin marks due to physical assault and bruises, and others. The victims accused Muhangi, the Kiryandongo district police commander of forcefully breaking into their houses, assaulting them, and causing damage to their properties". Revealed, Arinaitwe Peter, one of the attorneys.
Earlier on the 1st of February, 2023, the community had protested a land grab by Mr. Mbabazi Samuel who ordered his workers to cultivate the community land. Over 50 acres of community, land were forcefully taken by the land grabber's workers.
According to the community's lawyers, the illegal arrests and detention of community members are a carefully orchestrated land-grabbing scheme by Maseruka Robert and Mbabazi Samuel receiving support from top security officials in the Kiryandongo district.
The petition was copied into the Head Police Land Protection Unit Police Head Quarters Naguru, Chairman Local Council V (5) Kiryadongo District, and the Regional Police Commander Albertine Region.
Witness Radio is informed by lawyers, M/s. Arinaitwe Peter & Co. Advocates, the community being evicted has been on their land for over 30 years. However, in 2017, they applied for a lease of the said Land to Kiryandongo District Land Board through the Directorate of Land Matters State House.
The petition further mentions that "Whereas the community was still awaiting their Application to be processed, they were shocked to establish that the said land had been instead leased to and registered in the names of Isingoma Jufius, Mwesige Simon, John Musokota William, Tumusiime Gerald Wabwire Messenger Gabriel, Ocema Richard and Wiison Shikhama, some of whom were not known to the Complainants."
When the complainants appealed to the RDC, they were advised to institute proceedings against the said persons and assigned one Mbabazi Samuel to assist them to that effect. The said Mbabazi accordingly filed Civil Suit Noa 46 of 2019 against the said registered proprietors at Masindi High Court challenging the illegal and fraudulent registration, sale, and transfer of the subject land to Maseruka Robert.
While awaiting the progress of the case mentioned, the Complainants were surprised to find that the said Mbabazi, instead of assisting them went into a consent and settled the said suit without their knowledge or consent.
The petition demanded the commandant of the PSU investigate the officer's conduct and his role in facilitating land-grabbing schemes on land formerly known as Ranch 22.