EACJ TO GIVE A RULING ON THE PRELIMINARY OBJECTIONS RAISED IN THE EACOP CASE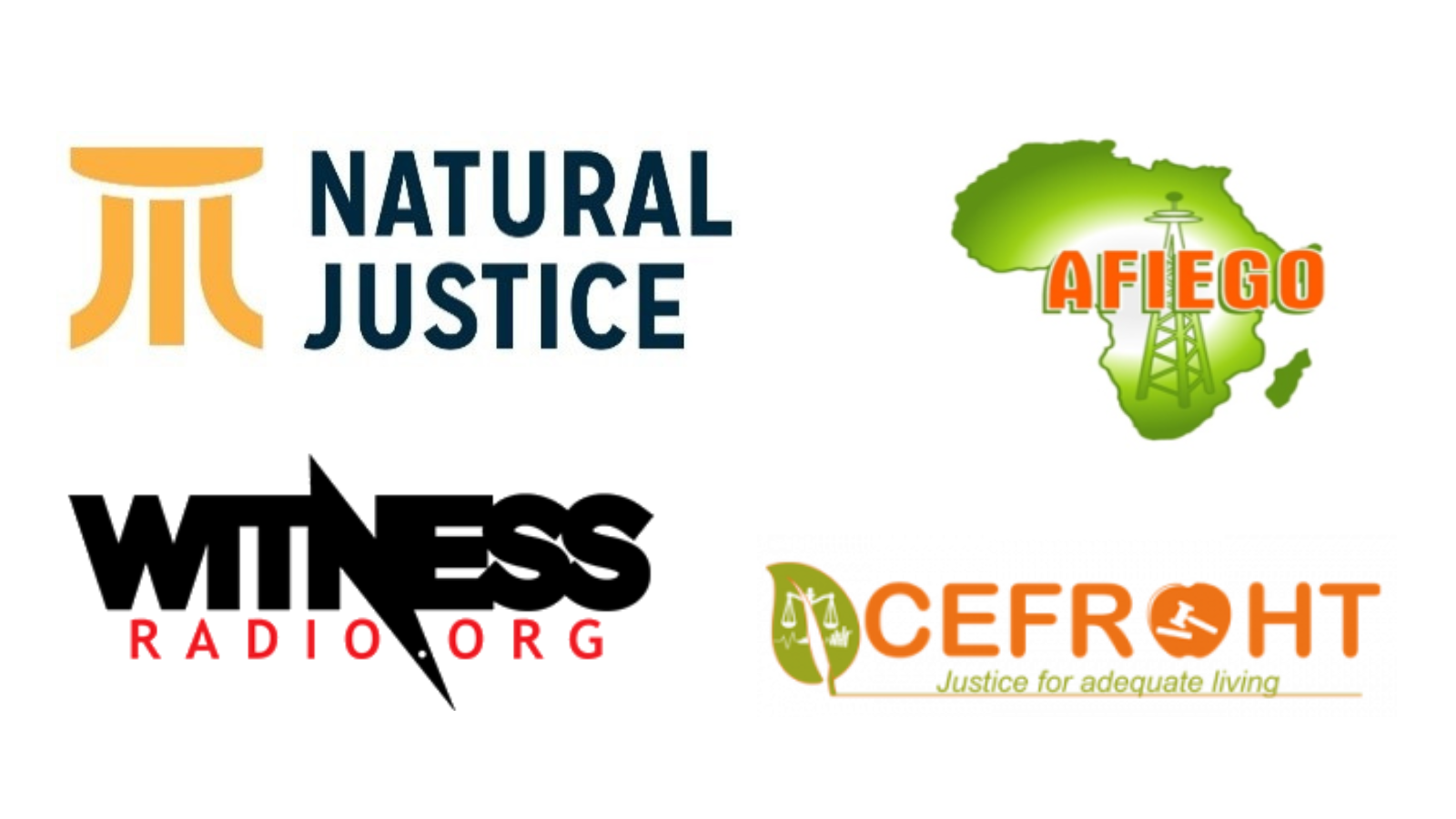 By Witness Radio, AFIEGO and Cefroht under the Hotpots program
June15, 2023
FOR IMMEDIATE RELEASE                                                       Kampala, Uganda
EACJ TO GIVE A RULING ON THE PRELIMINARY OBJECTIONS RAISED IN THE EACOP CASE 
On April 5, 2023, the East African Court of Justice (EACJ) First Instance Division at Arusha-Tanzania closed the hearing on the preliminary objections. The preliminary objection had been raised by the governments of Uganda, and Tanzania and the secretary general of the East African Community (EAC) in response to the East African Crude Oil Pipeline (EACOP) case filed by civil society groups from Uganda, Tanzania, and Kenya who are challenging the construction of the EACOP.
The preliminary objection raised by the respondent sought to dismiss the case before the main hearing, claiming that the court does not have the power to hear the case because it lacks the jurisdiction to entertain the human rights violations.
The respondents also claim that the EACJ does not have the power to entertain the case since it was brought outside of two months contrary to the East African Community Treaty (EAC).
Lastly, the respondents also argued that the pleadings in the main case were not verified.
At the hearing, both parties were given chance to make summary oral submission. In response to the objections, the applicants (Natural Justice, Africa Institute for Energy Governance (AFIEGO), Centre for Strategic Litigation and the Centre for Food and Adequate Living Rights (CEFROHT), CEFROHT, Natural Justice Kenya (NJ) and Center for strategic Litigation limited (CSL) presented evidence to show that the EACJ had jurisdiction to hear the case. They submitted that the case was filed in time and the question of limitation could not be entertained.
The applicants further asserted that the pleadings were verified and, in any case, there was no formality for verification of pleadings.
After the submissions by the parties, the court indicated that the ruling would be delivered on notice and at a later date.
"We are hopeful that the objections will be dismissed because the EACOP project is critical in terms of environmental, social, and economic survival for the people of East Africa and it would be unfortunate for a regional court to allow baseless objections to stop the main case from being heard on its merits. 
Nearly three years since filing, the case has not advanced beyond the preliminary stages. The affected community's situation and the emerging science from the Inter-governmental Panel on Climate Change (IPCC) on worsening climate impacts on vulnerable countries, we hope the court will make a swift determination and consider this important case on its merits." Dickens Kamugisha CEO at AFIEGO states.
In the main case which was filed in November 2020 by the applicants, there is sufficient evidence indicating that the EACOP project violates several provisions of the EAC Treaty and other national, regional, and international laws, treaties, and conventions. The project impacts critical ecosystems including forests, wetlands, national parks and game reserves, lakes and rivers, communities where families deliver their sustenance, and others.
The project is also a danger to climate change and its negative impacts far outweigh its project economic benefits.
Specifically, the main case seeks the following remedies:
A declaration that the sighing of the HGA and IGA by Uganda and Tanzania violates both national and international laws.
A declaration that the execution of the EACOP project in legally protected areas contravenes the EAC Treaty.
A permanent injunction against the respondents from constructing the pipeline in protected areas in Uganda and Tanzania.
An order that the respondents compensate all the project-affected persons (PAPs) for the loss already incurred due to the restrictions issued on their property by the EACOP project developers.
"Often, the push by CSOs to challenge their governments to refuse global north companies keen to invest in harmful projects is a David vs Goliath affair that can only find justice in courts. We, therefore, trust the litigation process to give the vulnerable communities an opportunity to be heard – give facts about why they're opposed to this project, the potential harm to their biodiversity, and why it would be in everyone's best interest to divest to renewable energy projects." David Kabanda CEO at CERFROTH says.
*****************************ENDS******************************
For more information, contact:
Ms Diana Nabiruma
Senior Communications Officer, AFIEGO
dnabiruma@afiego.org
Mr. Lubega Jonathan
Programme Manager, CEFROHT
lubega@cefroht.og
Mr. Tonny Katende,
Research and Media, Witness Radio.
news@witnessradio.org
Witness Radio Condemns Violent Gunfire Incidents during State Land Minister's Visit.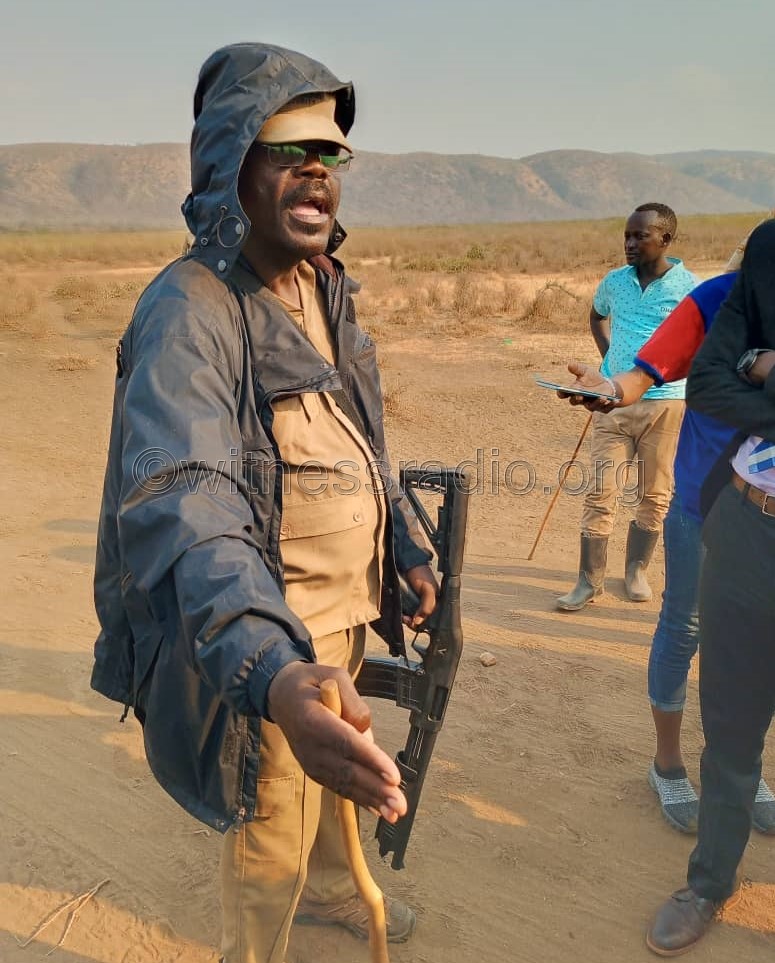 By Witness Radio Team.
Date: August 29, 2023.
Witness Radio, an advocate for land and environmental justice in Uganda, vehemently condemns the shocking and reprehensible act of gunfire that transpired during the visit of State Land Minister Sam Mayanja to the disputed land in Hoima district. The incident, which occurred on the evening of August 24, 2023, serves as grim evidence of the prevailing impunity surrounding land disputes in the country.
The events of that fateful evening in Rwabunyonyi village have laid bare the deeply unsettling reality of a land crisis that has engulfed the lives of countless innocent citizens. The State Minister of Lands, Housing, and Urban Development, tasked with upholding the principles of justice and legality, was subjected to a perilous situation by a barrage of gunfire emanating from security personnel associated with Pyramid Private Security. These armed guards, aligned with the interests of businessman Fred Mugamba, unleashed a torrent of bullets into the air in a brazen attempt to deter the Minister from carrying out his official duties.
The backdrop to this horrific incident can be traced back to a series of harrowing events that commenced in 2022, causing upheaval in the Rwobunyonyi and Kirindasojo areas of the Buraru sub-county in Hoima district. A land dispute, centered around 810-hectare parcel of land, has ignited a firestorm of displacement and anguish, displacing more than 2000 residents and plunging them into a state of distress. The chief orchestrator of these violent evictions, businessman Fred Mugamba, has heartlessly disrupted the lives and livelihoods of these innocent families who claim ownership of land, that has been a home to many since the 1940s.
Throughout this agonizing saga, the affected communities have borne the brunt of a relentless campaign of intimidation and violence, orchestrated by casual laborers and armed security guards in the service of Mr. Mugamba. Tragically, the situation escalated to a point where two lives were lost. Furthermore, those brave enough to raise their voices against this land grab were met with unjust arrests, perpetuating an atmosphere of fear and tension.
In a bid to stem the escalating turmoil, the State Lands Minister, guided by a sense of responsibility to restore peace, intervened in this crisis. Accompanied by Deputy Resident District Commissioner Mr. Michael Kyakashari and District Police Commander (DPC) Jackson Bogere, the Minister embarked on a mission to engage both the affected residents and the purported landowner, Mr. Mugamba. However, the hunt for peace was thwarted by the menacing presence of private security guards, who callously obstructed the Minister's path and resorted to gunfire, causing panic and chaos.
Witness Radio's records have documented a disheartening pattern of eviction cases, where private security entities have consistently perpetrated violence against vulnerable communities. These entities have acted with impunity, leaving the marginalized with no means of defense except vacating their own land.
In the face of escalating violent evictions, a directive was issued in March 2023 by the Minister of Lands, Housing, and Urban Development, Honorable Judith Nabakooba Nalule. This directive explicitly forbade armed groups from participating in evictions, emphasizing the government's capacity to conduct lawful evictions through its security agencies. Regrettably, the distressing surge of violent evictions has displayed a blatant disregard for this directive, persisting at an alarming rate.
While a handful of suspects have been apprehended in connection to the Minister's shooting incident, and charges of threatening violence have been imposed against them, these actions must set a precedent. The police must intensify efforts to enforce the recent ministerial order, presidential orders aimed at curbing the menace of armed thugs, and security guards committing unlawful evictions under the directives of land grabbers.
Witness Radio is deeply concerned with the distressing surge in unlawful land evictions, often executed with the complicity of government forces, armed individuals, and private security guards.
This concerning trend continues unabated, inflicting severe harm upon local communities. The incident involving gunfire during the Minister's presence serves as a stark reminder of the undue influence wielded by land grabbers, who exploit their power to destabilize communities.
It is glaringly evident that these orchestrated land evictions are the handiwork of influential interests that openly defy legal mandates and employ violent means to advance their agendas. Such actions not only infringe upon the fundamental rights of citizens but also pose a dire threat to the security and stability of the communities affected.
In light of these deeply distressing developments, we urgently beseech the President of Uganda, Mr. Yoweri Kaguta Museveni Tibuhaburwa, to take decisive and resolute action. We implore him to rein in the actions of individuals associated with land grabbers and to ensure the unwavering protection of citizens' rights.
Accountability must prevail for those responsible for these heinous acts, and robust measures must be instituted to prevent further harm to vulnerable communities. Witness Radio stands steadily committed to the pursuit of justice and the safeguarding of the land and environmental rights of all Ugandans.
…………..END…………..
World Bank Group's Evolution Process must prioritize Civic Space and Participation
We welcome:
the current opportunities to offer comments on the Development Committee report on the Evolution Roadmap;
growing recognition by several States that the World Bank Group (WBG) – and the multilateral financial system at large – need broad reform and revamping; and
commitments by the new WBG President, Mr. Ajay Banga, to: "forge new partnerships with civil society".
We welcome statements in the text of the Roadmap that recognize the importance of: "greater social inclusion and citizen and beneficiary engagement", "improving gender equality", creating "opportunities for youth", "inclusion of marginalized groups such as persons with disabilities and ethnic and racial minorities", "consideration of the particular needs of people facing compound risks of exclusion" and inclusion of "citizens and beneficiaries" from "fragile countries".
However, environments that stifle safe and robust engagement make meaningful inclusion unattainable. Restrictions on the enabling environment for civic engagement threaten the WBG's development impact and disproportionately silence the marginalized and vulnerable.
This statement, drafted with extensive consultation and collaboration, provides recommendations for how the Roadmap and WBG's overall Evolution Process should address civic space and participation.
Recommendation A: The Evolution Roadmap must acknowledge the importance of civic space and participation to foster inclusive development.
1. The Roadmap must acknowledge the global crisis of shrinking civic space, as has been established by credible sources:
According to the Civicus Monitor tracking civic space, as of 2022, only 3.2% of the world's population lives in countries rated as having "open" civic space.
According to the Democracy Report by the Varieties of Democracy (V-Dem) Institute at the University of Gothenburg, says "72% of the world's population – 5.7 billion people – live in autocracies by 2022."
According to the Economist Intelligence Unit, only 14.4% of countries are full democracies, 35.3% are authoritarian regimes, and in between 50.3% are flawed democracies or hybrid regimes.
2. The Roadmap should recognize that shrinking civic space threatens the revised WBG goals to foster "sustainable, resilient, and inclusive development" and requires direct WBG action.
3. The Roadmap should incorporate commitments to protect civic space, similar to statements that States – including several WBG shareholders – have made. See, for example:
In 2023, 70 governments and authorities endorsed the Summit of Democracy Declaration, committing to protect human rights, civic space (including media freedom), and the rule of law; and
In the 2022 Resilient Democracies Statement, several states across Europe, Asia, Africa, and the Americas committed to protect and foster open and pluralistic civic spaces.
Recommendation B: The Roadmap should recognize that defenders' participation and their protection are crucial for a just transition.
4. The Roadmap should make clear that communities are the experts of their own development pathways and priorities, and community-led development models are essential for a just transition. The Intergovernmental Panel on Climate Change is clear that we must shift development pathways towards sustainability, with attention to equity and broad and meaningful participation to build social trust and deepen and widen support for transformative changes. Open civic space is critical to ensure trust and participation. The WBG's top-down development model and failures to address civic space compromise the stated priority to combat climate change. The absence of civic space and community-led development in the Roadmap calls into question whether the WBG fully recognizes the fundamental relationship between just transitions and participatory development.
5. The Roadmap should acknowledge the critical role of environmental and human rights defenders, especially activists advocating for climate justice and just energy transitions. The Roadmap must also recognize that environmental and human rights defenders are one of the most at-risk groups of activists working today, too often as a result of development bank-supported activities in the renewable energy and transition minerals sectors.
6. The Roadmap should commit to taking all necessary measures that ensure protection of defenders – both individuals and the communities/collectives they are a part of – in investment contexts. Reprisal risk assessments and subsequent action plans and remedies must be developed with full participation and consent of affected defenders and must be situated in the specific realities the defenders face. The plans should also include pathways
to address the impacts defenders might face, directly or indirectly, from WBG supported activities about which they are raising concerns.
Recommendation C: The Roadmap should advance transparent, accountable and participatory development supported by a rights based framework.
Background
On paper the WBG recognizes the importance of citizen engagement "in making public institutions more transparent, accountable, and effective, and contributing innovative solutions to development challenges." It touts support for transparency, accountability and participation in protocols and policies including: The Environmental and Social Framework, performance standards, a citizen engagement mainstreaming commitment, an access to information policy, a statement on zero tolerance for reprisals and accountability and grievance redress processes.
Yet, these fall short of international human rights law and standards and thus limit ensuring robust civic engagement and participation in WBG-supported activities. There also has been inadequate reflection on how a disproportionate focus on private sector-led approaches to development contributes to reprisals and ineffective development. These gaps do not only risk human rights violations in extreme cases. They also prevent the WBG from fully knowing the real effects of day-to-day operations on local communities or understanding the longer term, cumulative social development and human rights impacts of overarching policies and programs.
7. To advance human rights based and participatory development, the WBG should develop and adopt a strong, intersectional human rights-based framework in close consultation with communities, social movements, unions, defenders, Indigenous Peoples and civil society organizations. At the very least, the framework must comply with applicable local, national and international human rights law. The framework will require the WBG to develop new policies and adapt existing policies and practices, including:
Require human rights due diligence (HRDD) on the direct and indirect impacts of WBG supported projects and policies on peoples and communities, which incorporates reprisal risk assessments. The HRDD must be conducted before investment decisions are made, and in close consultation with directly affected defenders and communities, creating opportunities for them to contribute in a safe and reprisal sensitive manner.
Prioritize civic space conditions in country partnership and investment decisions by institutionalizing assessments that determine the risks and challenges to civic engagement and include appropriate redress. HRDD must
also respond to risks related to clients, contexts, and countries where participation may not be possible due to contested or closed civic space, authoritarianism, criminalization, retaliation, power imbalances or a general environment of fear to speak up.
Build institutional capacity, expertise and protocols to distinguish between different contexts in which people can and cannot participate. The WBG must require governments and state-owned agencies to comply with their duties
and responsibilities to preserve defenders' rights, protect them from attacks and threats, and create and maintain an environment in which the right to defend human rights is upheld. The WBG must have frameworks for using its leverage over business partners so that they respect human rights, remedy violations, and support defenders to exercise their right to freedom of expression, assembly and association. The WBG must also better address inaction, impunity and/or illegal actions by state authorities when they protect investors rather than those impacted by the investments.
Consultatively develop human rights-based development indicators to meaningfully evaluate overall development impact, especially for social and environmental impacts. Additionally, the WBG must incorporate a civic space metric and indicator in the WBG Corporate Scorecard.
Link staff incentives within the WBG to meaningful measures of development impact. These should include environmental and social impacts assessed with the participation of directly affected populations, especially Indigenous Peoples and local communities where projects and activities are sited – rather than the quantity of funds disbursed.
Improve transparency and information disclosure policies and practices to proactively make key information public, ensuring it is accessible and can be promptly updated.
Expand capacity to conduct work and provide information in all languages spoken where the WBG operates. There are several examples of multilateral organizations – like the United Nations and the European Investment Bank – that support participation in multiple languages, so it is unconscionable that information disclosure and participatory processes associated with WBG activities are primarily in English. Even in this consultation process,
documents and consultations were initially only available in English.
Provide more resources and capacity building to WBG's environmental and social departments and build capacity across the bank on issues relating to transparency, accountability, participation and human rights.
8. The Roadmap should ensure the independence and effectiveness of WBG's independent accountability mechanisms (IAMs) and grievance redress processes:
Expand the mandate of WBG IAMs to independently look at the environmental and social impacts of all WBG activities, including development policy loans. Empower IAMs to make binding recommendations with the participation of directly affected communities.
Ensure management and staff respect processes and findings of WBGIAMs. The WBG must also work with its accountability mechanisms to address client, country or context specific barriers that may hinder communities from accessing the complaints mechanisms, especially on issues related to civic space and reprisals.
9. The Roadmap should agree to a human rights based remedy framework, such that communities negatively impacted by WBG projects – including where WBG's IAMs have found non-compliance with WBG policies and standards – can shape and receive remedy.
Remedy should also be provided to legacy projects where communities have been harmed.
10. The Roadmap should recognize the value of an external, independent evaluation of how the WBG's projects, policies, practices and underlying top-down development model — with its focus on advancing economic growth and the role of the private sector in development – have impacted and continue to impact human rights and civic space.
This evaluation would need to be conducted with extensive participation of grassroots communities, defenders and others, including those who are critical of WBG activities, and should also make recommendations to redress past harms and options for moving forward.
11. The WBG must allow communities and civil society to hold it accountable for human rights impacts using legal processes in national and international courts.
Recommendation D: Ensure that changes to the WBG's operational model and financial capacity provide robust, dedicated resources to participation and civic engagement,
12. As it seeks to dramatically increase the quantity of the financing it mobilizes, governs and disburses under the Evolution Roadmap, the WBG must ensure it allocates the necessary budget for all of the above recommendations.
Expanded budgetary allocations must reflect the reality that the current funding for environmental and social safeguard compliance is already not commensurate with the environmental and social risks of the bank's activities.
With any substantial increases to the volume of WBG financing and more emphasis on leveraging private sector investment must come increased resource allocation to transparency, accountability and participation.
Reforms to the operational and financial model must consider how to provide civil society organizations from the Global South with substantial, dedicated funding mechanisms that could be administered by civil society or jointly with the WBG.
In conclusion, the quality of WBG spending and operations is as important as the quantity of funding made available, which requires that citizens and civil society be more systematically brought into decision-making and implementation across the WBG.
For years now, social movements, Indigenous Peoples, communities in the Global South, and civil society organizations have been providing concrete policy recommendations (as above) and systemic solutions to address concerns about:
the top-down development model advanced by the WBG which prioritizes economic growth and private profit; and
the role of the WBG in the interconnected crises of inequality, food-insecurity, climatechange and closing civic space.
However, the WBG's projects and policy recommendations, under the watch of its shareholders who are human-rights duty bearers, have continued to cause or contribute to human rights violations related to forced evictions, rising debt burden, environmental degradation, increased carbon emissions, and reprisals against those who speak up. These harms are caused (at least, in part) by the WBG's failure to ensure meaningful participation for directly affected people and the inability (and unwillingness) to address civic space dynamics in the countries where it operates and as a result of the clients with whom it partners.
The WBG Evolution Roadmap process could be a unique opportunity to more systematically understand, promote, and protect enabling environments for civic engagement using a human rights lens. Following the recommendations in this statement would enable the WBG to move towards realizing the new vision of achieving development that
is "sustainable, resilient, and inclusive". These are critical first steps necessary for any meaningful institutional reform to take place in good faith. Given the leadership role of the WBG in the multilateral financial architecture, the roadmap could also positively influence others in the multilateral development finance system to address issues related to human rights and civic space.
Signatories
AbibiNsroma Foundation (ANF), Ghana
Accountability Counsel, Global
Accountability Lab, Global
Accountability Research Center, USA
ACTC Développement communication, Mauritanie
ACT Alliance, Global
Aid/Watch, Australia
Alyansa Tigil Mina (ATM), Philippines
Appui aux Initiatives Communautaire de Conservation de l'Environnement et de Développement Durable (AICED), République Démocratique du Congo
Arab Watch Coalition (AWC), USA
Asian Forum for Human Rights and Development (FORUM-ASIA), Regional (Asia)
Association LaSiesta pour la protection de l'environnement, Morocco
Bank Information Center, USA
Cairo Institute for Human Rights Studies (CIHRS), MENA region
Center for International Environmental Law (CIEL), International
Centre de Défense des Droits de l'Homme et Démocratie, République Démocratique du Congo
Centre for Financial Accountability (CFA), India
Centre for Women & children Solidarity Network (CWcSN), India
Centro de estudios e Investigación sobre Mujeres, Spain
Coalition for Human Rights in Development, Global
Committee for Peace and Development Advocacy, Liberia
Community Empowerment and Social Justice Network (CEMSOJ), Nepal
Conectas Direitos Humanos, Brazil
Confédération Nationale des Travailleurs du Sénégal (CNTS), Senegal
Conseil Regional des Organisations Non Gouvernementales de développement, République Démocratique du Congo
Council for People's Development and Governance, Philippines
Debt justice Norway, Norway
Defenders in Development Campaign, Global
Derecho Ambiente y Recursos Naturales (DAR), Perú
Enda Lead Afrique Francophone, Senegal
Foundation For Environmental Rights,Advocacy & Development (FENRAD), Nigeria
Friends with Environment in Development, Uganda
Fundación CAUCE: Cultura ambiental – Causa Ecologista, Argentina
Fundación Humedales/ Wetlands International LAC, Argentina
Fundeps, Argentina
Global Alliance for Incinerator Alternatives, Global
Green Advocates International, Liberia
Green Development Advocates (GDA), Cameroon
Instituto Maíra, Brasil
International Accountability Project, Global
International Rivers – Brazil, Brazil
International Rivers, United States of America
Mongolian CSOs Network on the SDGs, Mongolia
Narasha Community Development Group, Kenya
Natural Resource Women Platform, Liberia
NGO Forum on ADB, Asia Regional
NomoGaia, USA
Observatoire d'Etudes et d'Appui à la Responsabilité Sociale et Environnementale, OEARSE en sigle, République Démocratique du Congo
Oil Workers' Rights Protection Organization Public Union, Azerbaijan
ONG Sustentarse, Chile
Oxfam, Global
Pakaid, Pakistan
Pakistan Fisherfolk Forum, Pakistan
Plataforma Internacional contra la Impunidad, Suiza
Protection International Mesoamérica, Centroamérica
Protection International, Belgium / Global
Recourse, Netherlands
Réseau de Développement et de Communication des Femmes Maliennes / Musonet, Mali
The Reality of Aid Network, Global (based in the Philippines)
Twerwaneho Listeners Club (TLC), Uganda
Uma Gota No Oceano, Brazil
urgewald, Germany
Vikas Adhyayan Kendra, India
Witness Radio, Uganda.
Source: rightsindevelopment.org
Acknowledging Community's Agreement while Raising Concerns with World Bank's Dispute Resolution Service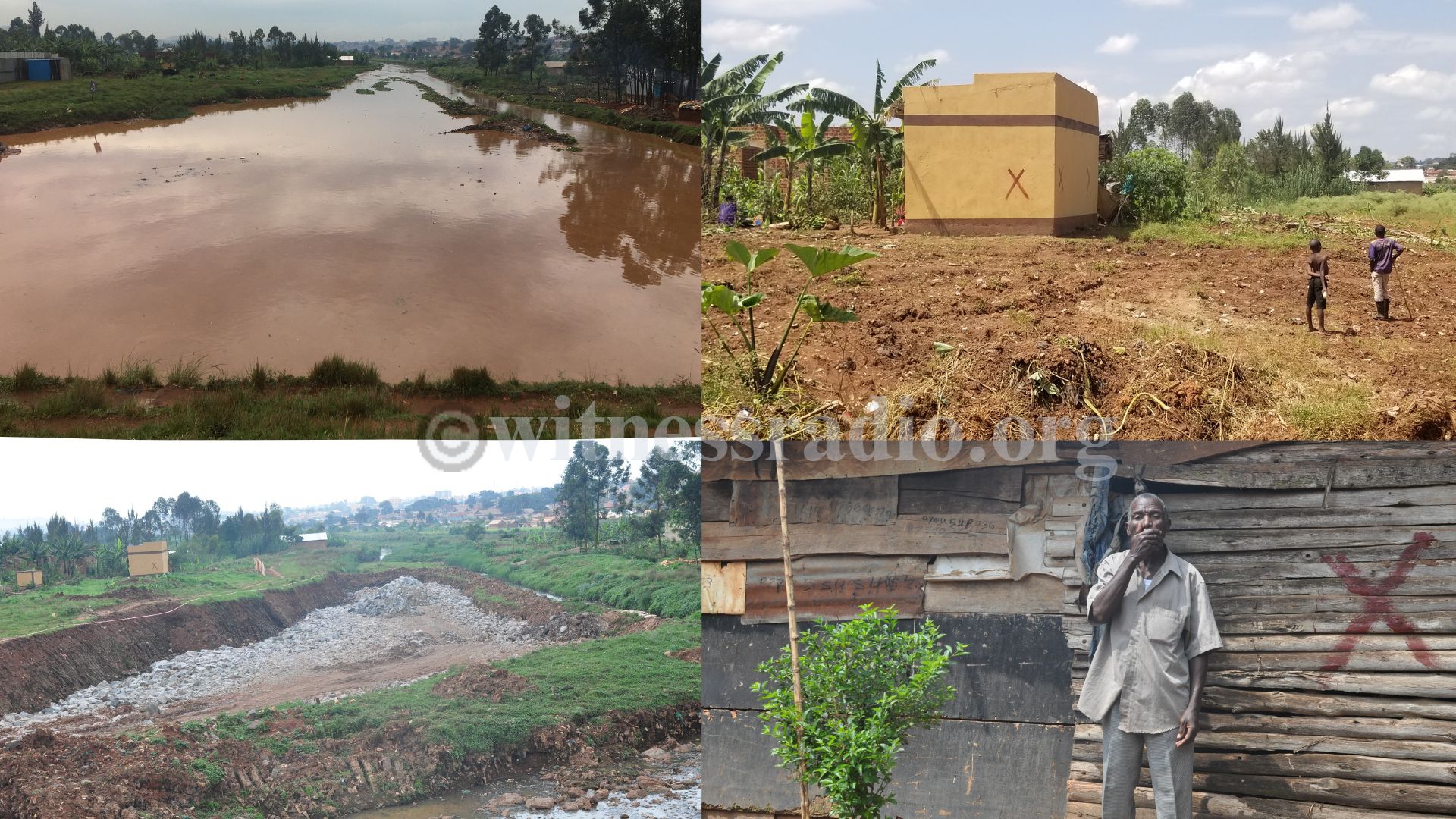 19th June 2023
Kampala Uganda – Witness Radio and Accountability Counsel would like to acknowledge and applaud the Kawaala community in Kampala, Uganda, for their agency and decision-making in signing a recent agreement facilitated by the World Bank's Dispute Resolution Service. The Kawaala community has faced agonizing threats to their livelihoods and well-being since the Government sought to evict them at the height of the pandemic. With our support, those communities fought for safety and just compensation, culminating in the agreement signed with the Kampala Capital City Authority. We recognize the community's efforts in navigating a complex process and their commitment to resolving the issues they have faced.
The agreement was signed on 31 May 2023, the last day of the mediation, and in challenging circumstances. While we support the community's decision to sign the agreement, we feel some concern about the way in which these events played out.
"The Kawaala case experiences provide a timely opportunity for everyone advocating for communities' justice from all over the world to push and demand for change in the World Bank's Dispute Resolution Service (DRS)'s operating rules. These rules should exist to deliver holistic justice to communities negatively impacted by a development project in a mediation process instead of being used to propagate performance appraisals" – Jeff Wokulira Ssebaggala – Country Director, Witness Radio
To the best of our knowledge, and as of 19 June 2023, the signed resolution has not been shared with many community members who signed it. Further, the Dispute Resolution Service has refused to share the signed agreement with us, even though Witness Radio and Accountability Counsel are officially named advisors on the case. Community members who engage in a dispute resolution process have the right to representation; the exercise of that right was hampered, in this case, by a lack of transparency in the days leading to, and since, the signing of this agreement.
While right now we are focused on the immediate needs of community members in Kampala, some of whom signed and some of whom didn't sign the agreement, we remain committed to advocating for the World Bank's Dispute Resolution Service to improve how it manages case processes in the future. We will share more on this work to guarantee an effective and fair dispute resolution process for communities in due course.
Collectively, we remain dedicated to promoting the rights and well-being of communities impacted by development projects, in Kawaala and beyond. We will continue to stand by the Kawaala community and support their pursuit of justice and fair treatment. We will also continue to advocate for transparent, accountable, and equitable processes to ensure that the voices of affected communities are heard, the issues they raise are fairly redressed, and their rights are protected.
Lastly, we wish to thank and appreciate everyone who supported the Kawaala community, directly and indirectly at different stages of the case. Your support and contributions went a long way to give this community an opportunity to be heard.
Notes:
[1] Read more about the complaint here: https://tinyurl.com/2kw66bak
[2] Press Release on Complaint filing ( 8th July 2021): https://tinyurl.com/yk8mdt23
[3] More information about the World Bank's support for KIIDP-2, which includes the Lubigi drainage channel, is available here: https://tinyurl.com/2bc33wfc
[4] Dispute Resolution Service Press Release on Agreement: https://tinyurl.com/2et6eame
For more information, please contact:
Jeff Wokulira Ssebaggala
Country Director
Witnessradio.org
Tel: +256 752 810 079
E-mail: gwssebaggala@gmail.com
Robi Chacha Mosenda
Communities Associate, Africa
Accountability Counsel
Phone: +254 726 235 536
E-mail: robi@accountabilitycounsel.org