Corporates count profits from palm oil plantations grown on a grabbed land, as former landowners reduced to a poverty-stricken community…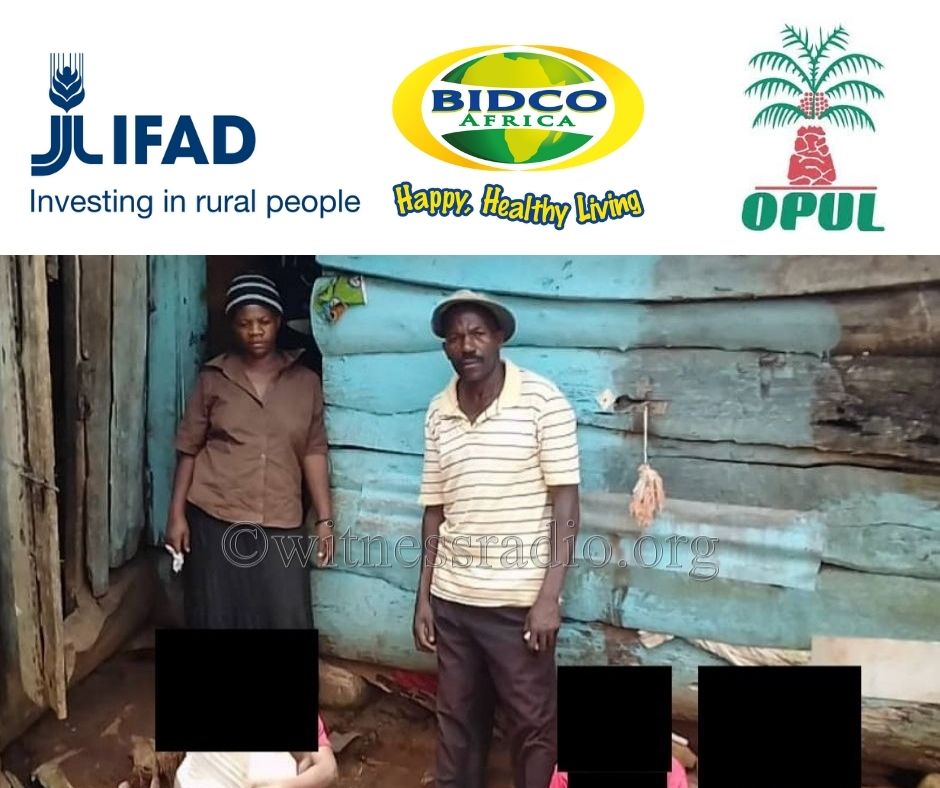 Ssalongo Jjuko and his family in front of their wooden house in Kalangala district.
By witnessradio.org Team
Kalangala – Uganda – Sometime in 2011, the crows of cocks and the sweet sound of the Great Blue Turaco that once reminded the residents of Kyabwima village, Mugoye Sub County in Kalangala district of their calling-agriculture, were unusually adulterated.  They initially ignored it, but on stepping their feet out of the households, it dawned on them that it was not something they would wish away like the frightening Bogeyman story that was passed down to hundreds of generations by their ancestors to assist them in making a good choice.
Little did they know, that violent eviction was the common global trait the UN's International Fund for Agricultural Development (IFAD) backed oil-palm projects announced their arrival.  "From the Soil to the Pan" is the catchy philosophy for Bidco-Uganda, a beneficiary of the cut-throat financing by the IFAD Oil Palm Plantations.
Whereas the financiers, IFAD, are fronting food security as the "ideal" they intend to achieve, the "targeted beneficiaries" are wallowing in poverty.  The evictees who lost acres of land to a multi-national in an inhumane eviction, hold a different view. To them, the project is a Trojan horse for the primitive accumulation of capital – that has left them landless, hungry, and homeless. The eviction is still fresh in their minds.
"We woke up in the morning seeing graders putting down every structure, all our plantations and we were told to vacate the place. We had nowhere to go and neither were we compensated." Ssalongo Jjuuko recounts.
This would be the ideal time for Ssalongo and Nalongo Jjuuko to attend to their farm which they had cultivated for more than 10 years.  On the flip side, the former smallholder farmer and the rest of the family are now spectators in the second season of their traditional agricultural calendar. The past month, "Kasumbula" (July) which means to clear the land, is a month in Buganda's agricultural calendar, has gone to waste.
They cannot come to terms with the fact that they being landless is the reason why they didn't clear any gardens in preparation for new planting. The family of 8 (eight) that owned 20 acres of farmland and thrived on farming are now caretakers of a 100×100 Ft (A hundred by a hundred feet) offered to them by a good Samaritan in Kasenyi village, a fishing community, as shelter.
The glorious days are now gone but the good memories still linger. The 20 acres piece of land was a gold mine. It comes with certainty but above all food security. Before the eviction. The family grew a variety of food crops. The harvests blessed them with maize, cassava, beans, bananas, and avocados for consumption, and even the luxury to sell.
It should be remembered that following an agreement signed between the Government of Uganda and BIDCO, to increase palm oil production in the country leading to the birth of Oil Palm Uganda Limited (OPUL) was launched in 2002.
Bidco Uganda is a joint venture formed between Wilmar International, Josovina Commodities, and Bidco Oil Refineries, a Kenya-based company. The project is financed by both the government of Uganda and the IFAD. According to the available information, the project also received $12 million in financing from the Government of Uganda and $20 million from IFAD
In 2011, OPUL acquired land leases from a Ugandan businessman, Amos Ssempa, intending to expand its plantations. About 7,500 hectares (18,500 acres) of oil palm have been planted since 2002. OPUL describes the project as part of an initiative to increase vegetable oil production in the country.
According to the residents, their Land Lord Mr. Amos Sempa leased land without their consent. They claim he had a hand in their eviction which allegations he denies. "Yes they were evicted but they have to deal with the company (Bidco- Africa) not me," he said in an interview with Witness Radio – Uganda research team.
In 2015, the company begrudgingly offered peanuts as compensation. "Just imagine for 20 acres I owned, the company was paying me Uganda Shillings three (3) millions (USD 883), my fellow villagers and I refused to take the little money," he narrates.
However, when they piled more pressure on it, the multinational adopted the carrot and stick approach. It promised to compensate but set unfair conditions.  They had to vacate their land before the compensation and had to either accept peanuts offered or forget everything about it.  Some of them stormed their offices to convey their dissatisfaction.
A meeting was called, and in the meeting, the company undertook to re-compensate them in three months but all in vain. "They told us to only wait for three months that the amounts would be raised and deposited back on our accounts but up to now I have never seen any," he painfully recounts.
Since 2011 when they were evicted, his family has never been compensated and its state is worrying. On the other end, and in all its efforts to justify this as a magic bullet to food sovereignty, the renegade to food sovereignty, IFAD, uses glowing language to justify its blind-financing of agri-business.
"We are working to increase the incomes of rural households living in poverty, along with improving their food security and reducing their vulnerability." Reads part of its statement on an oil-palm project.
On the contrary, the family is starving, and cannot afford what to eat, children do not attend school, medication is also a problem, and provision of all other necessities is a distant dream.
"We eat once in a day, and it is hard to get it, we have no work to do," Nalongo Jjuuko opens up on their ordeal.
Salongo and Nalongo JJuko who earned more than 3 Million Uganda Shillings (834 US Dollars) from their produce in one season now resorted to collecting palm leaves, crumbs of the IFAD project, which they dry and turn into brooms.
These palm leaves whose broom costs one thousand Uganda shillings do not come on a silver platter. There is a price to pay for them. They have to be on guard against possible arrests.  "You have to time when the workers in the plantations are not there because when they find you, they arrest you and then make money out of you. So you can spend a whole day on a lookout to see if no one is there. On a good day you can earn yourself 2000 to 5000 shillings, about 0.55 to 1.37 dollars," a struggling Nalongo Jjuuko revealed.
The story of Ssalongo Jjuuko is not different from that of over 100 similar families, similar in Kyabwima village Kalangala district that were evicted to pave way for the palm growing project but failed to move on with the new life.
The families that could feed their families, educate their children and provide all other necessary needs now cannot sustain themselves.
Residents add that they have not received any benefit, which is worth celebrating, from the project. Instead, they are living miserable lives and grappling with malnutrition diseases due to scarcity of food.
"Most of us have failed to secure alternative land for settlement and food production, those that got where to stay, have nowhere to practice farming," Nalongo Nakirya Dorothy a mother of 7 (seven) paints a picture of the far-reaching effects of the project.
The former RDC of Kalangala district, Mr. Daniel Kikoola, says that the available information proves that residents in his area have not benefited from the project
"People who had enough food and even could sell off some have been reduced to beggars in their own country yet the oil palm giants are making profits, this is wrong and the government must stop it," Mr. Kikoola explains with a crestfallen tone.
The scarcity of food has also spiked food-related theft on the island. The Local Council One, Vice-Chairman Kasenyi village, Mrs. Namutebi Vicky, says that food theft in her area has increased. "About 8-10 cases in a month are reported to us," she shares.
When the Bidco community liaison officer, Mr. Kizito Ssentongo, was contacted he insisted that they paid for everyone's land. "Their land was valued and paid, those who refused the money should wait."
That waiting has continued to bite. No one knows, including IFAD, when the poor farmers like Salongo Jjuko will be adequately compensated, and yet everyone, including IFAD, is certain that nothing will stop the "godfather of modern agri-business" (IFAD) from sinking more money because the profitability of these loans is more appealing.
The committee calls for the protection of projects' host communities.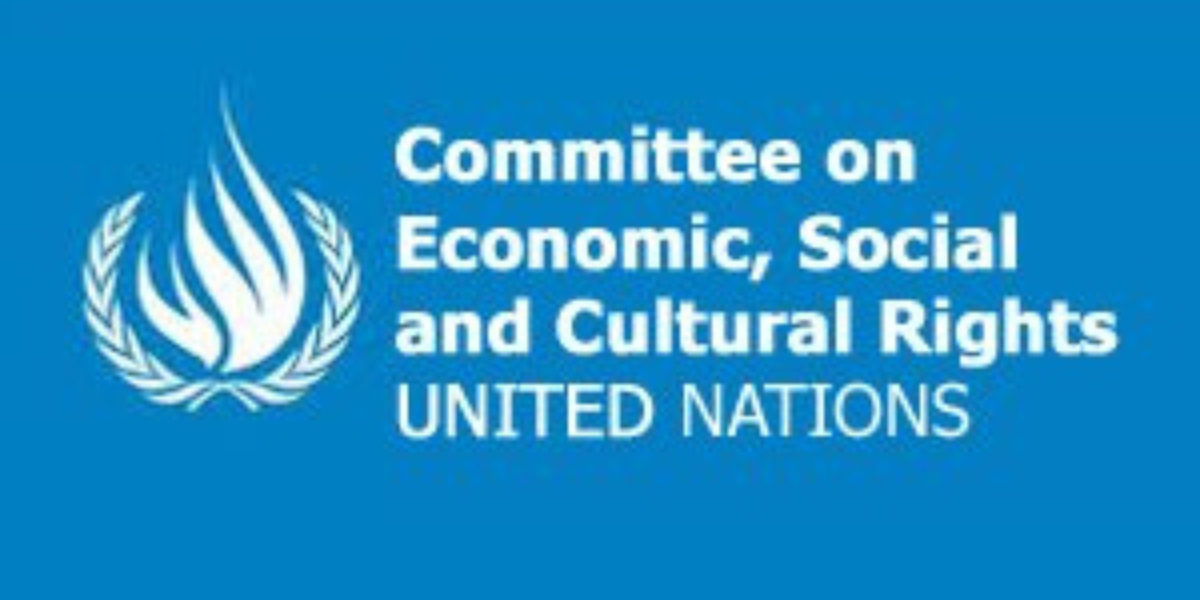 By Witness Radio team
Development Banks and investors have been urged to invest in activities or projects that do not deprive individuals or communities of access to land or land-associated resources on which they depend for their livelihoods.
The negative effects arising from the projects funded by some development banks and investors have forced the Committee on Economic, Social, and Cultural Rights General Comment No. 26 (2022) on Land and Economic, Social and Cultural Rights while giving its general comment on land to call on development banks and states hosting the projects to refrain from actions that interfere, directly or indirectly, with the enjoyment of the Covenant rights in land-related contexts outside their territories
In 2014, an investigation by the International Consortium of Investigative Journalists revealed that some 3.4 million of the most vulnerable people were left homeless by the projects funded by World Bank. Till today, more of the bank's funded projects continue to harm communities.
Currently, there is an ongoing mediation process between the project-affected persons of Kawaala Zone II and Kampala Capital City Authority, an implementer of a World Bank funded-project over human rights violations.  In December 2020, their houses were marked with an x as a sign of demolition and later some of the residents' crops got destroyed.
In the Pakwach district, the Paten clan continues to experience gross human rights violations arising from the Wadelai Irrigation Scheme implementation funded by the African Development Bank (AfDB).
According to the communities, the project forcefully acquired more land for the Wadelai Irrigation Scheme project under The Farm Income Enhancement and Forestry Conservation Project-Phase 2 (FIEFOC-2). This was contrary to the earlier understanding with the community that the project would utilize 365 acres which the community had freely offered for the project. Instead, 365 hectares were forcefully acquired.
The committee while reviewing state parties' reports, claims has encountered an increasing number of references to the negative impact on individuals, groups, peasants, and indigenous peoples' access to productive resources, as a result of international investment negotiations, agreements, and practices, including in the form of public-private partnerships between state agencies and foreign private investors
The committee says land transfers are quite often financed by international actors, including public investors such as development banks financing development projects requiring lands, such as dams or renewable energy parks, or by private investors.
"Parties must take concrete measures to prevent their domestic and international policies and actions, such as trade, investment, energy, agricultural, development and climate change mitigation policies, from interfering, directly or indirectly, with the enjoyment of human rights that applies to all forms of projects implemented by development agencies or financed by development banks." The committee noted.
Adding that " there is a need to establish the necessary regulatory mechanisms to ensure that business entities, including transnational corporations, and other non-State actors that they are in a position to regulate, not impair the enjoyment of Covenant rights in land-related contexts in other countries and moving the necessary steps to prevent human rights violations abroad in land-related contexts by non-State actors over which they can exercise influence, without infringing the sovereignty or diminishing the obligations of the host States."
The committee further emphasized the conduct of human rights impact assessments before making such investments and regularly assess and revise them. Such assessments shall be conducted with substantive public participation and the results shall be made public and inform measures to prevent, cease and remedy any human rights violations or abuses.
In addition to responsible investment, the committee directed states to take all necessary measures to respect human rights defenders and their work, including concerning land issues and to refrain from imposing criminal penalties on them or enacting new criminal offenses to hinder their work.
World Bank extends the Lubigi drainage project dispute resolution process for another six months.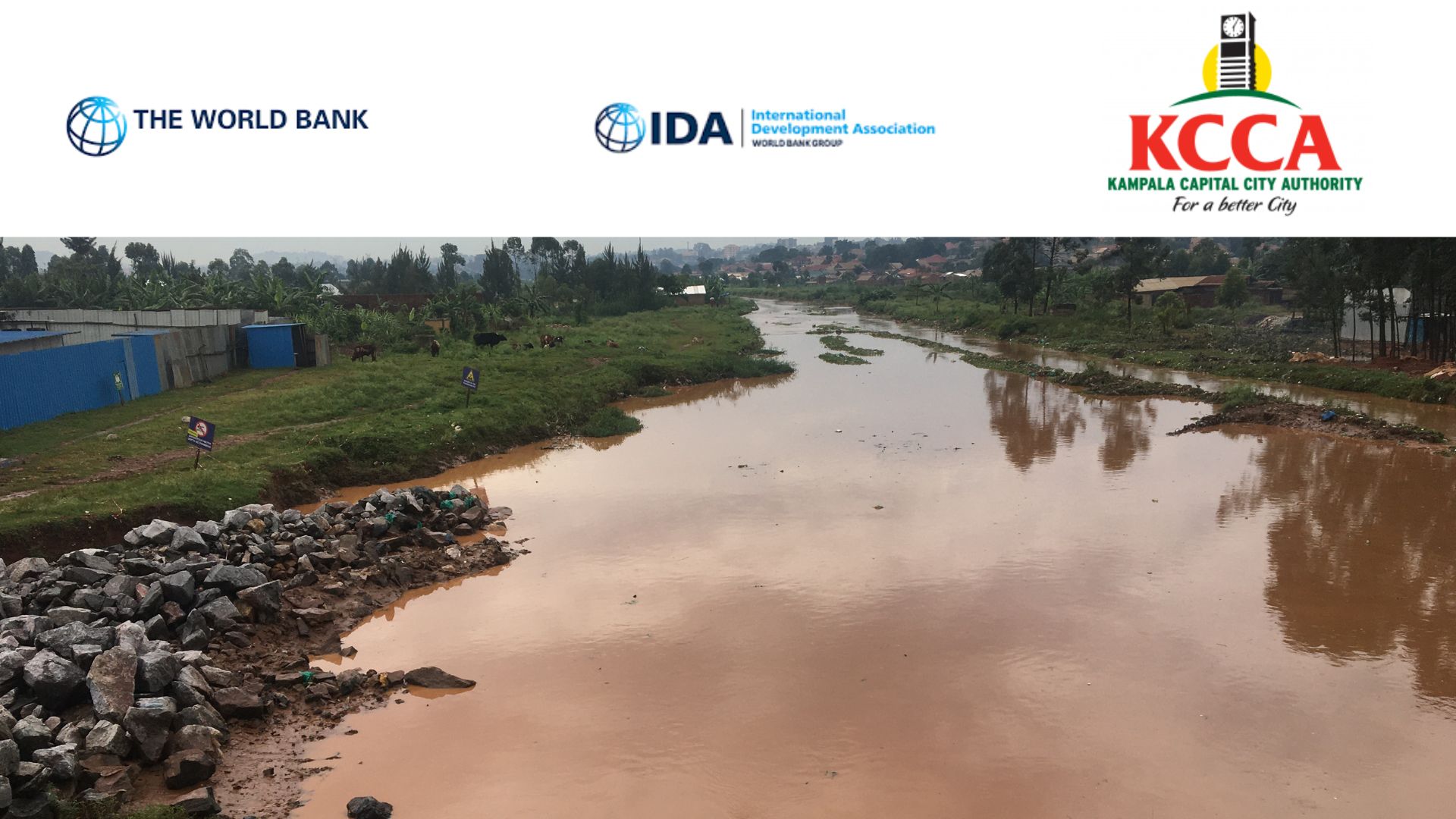 By Witness Radio Team.
The World Bank, Accountability Mechanism has granted the Parties involved in a dispute resolution case in Uganda an additional six months with expectations of achieving better mediation in the ongoing dispute resolution between the Kampala Capital City Authority (KCCA) and the Projected Affected Person.
According to the brief by World Bank Accountability Mechanism Secretary, Ms. Orsolya Szekely, the DRS extended the dispute resolution process which was supposed to end in December 2022, to six months which began this January 2023. Orsolya believes the added time will help all the parties resolve their differences.
The World Bank Accountability Mechanism is an independent complaints mechanism for people and communities who believe that they have been or are likely to be harmed by a World Bank-funded project.
The extension follows the failure to negotiate between the two parties in one-year-long negotiations of the dispute resolution process which started in December 2021.
The Kampala Capital City Authority is implementing the Lubigi drainage Channel expansion project under the KIIDP-2 with funding from the World Bank.
On December 3, 2020, the Kawaala communities were shocked to find KCCA representatives in their village, accompanied by armed police officers, distributing eviction notices and informing residents that they had 28 days to vacate their homes. A few days later, for instance, in the wee hours of 05th/12/2020, the community started experiencing attacks by armed anti-riot police and workers of the construction company; destroying properties, without any prior consultation or plan for compensation and resettlement.
In a bid to find justice, in June 2021, the affected community filed a complaint with the World Bank's Inspection Panel raising concerns about forced evictions during COVID-19.
According to the complaint filed against KCCA, the implementor of the KIIDP-2 project excluded the affected community from benefiting from the Project's Resettlement Plan (RAP) and instead resorted to the use of force to have them evicted. Following the intervention of the World Bank, KCCA conducted another Project's Resettlement Plan. However, according to the affected community, the process was rushed and intended to promote inequality.
The project is marred with retaliatory attacks from people believed to be project implementers against project affected community.
The Accountability Mechanism's operating procedures allow for a one-year period for all parties to resolve, with a six-month extension period in case parties fail to reach an amicable understanding.
Festive holiday forced evictions: armed gangs linked to a Chinese tree planting company descend on a village, severely beat and wound dozens of villagers.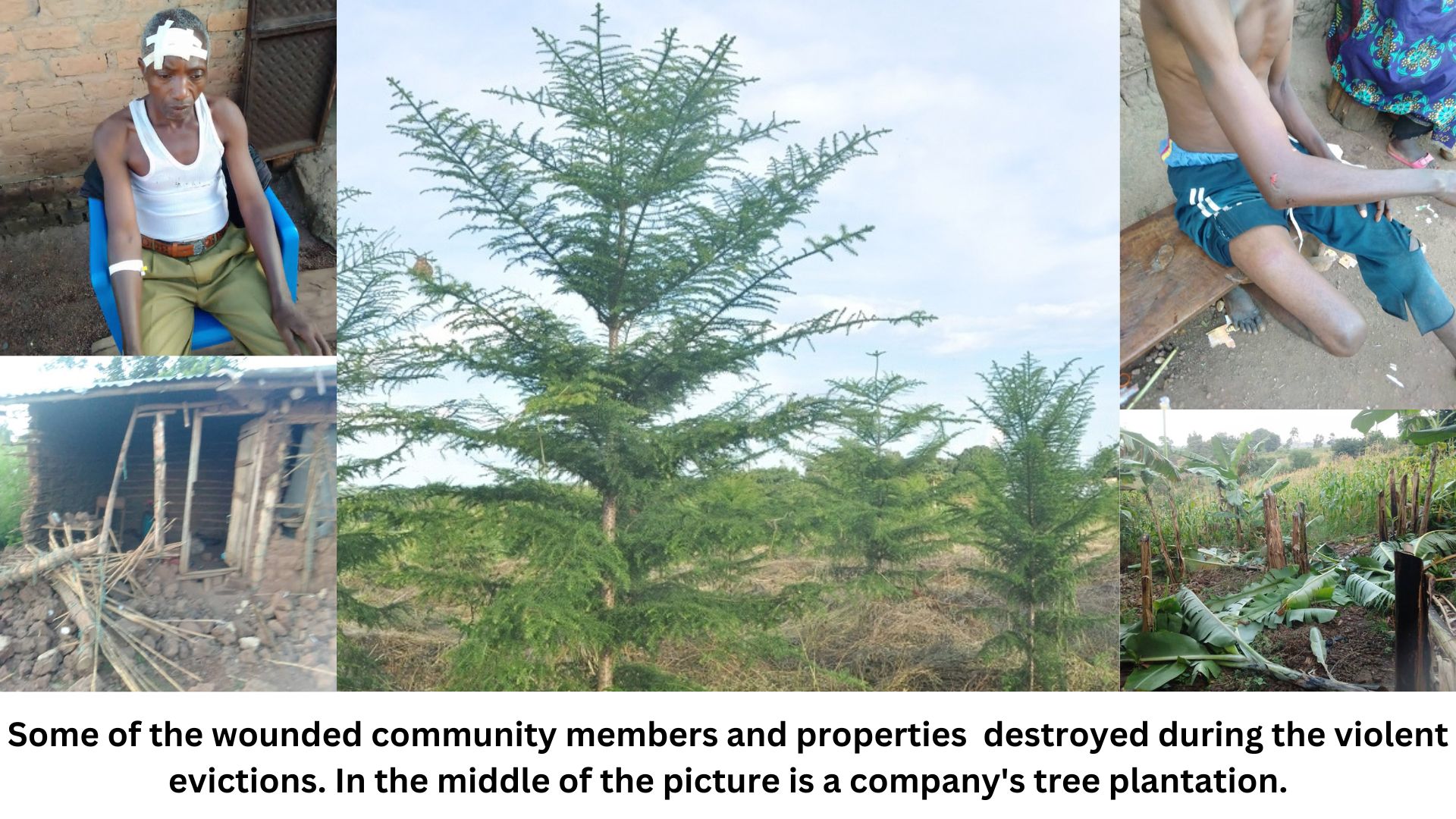 By Witness Radio Team
A festive holiday is happily waited for by many people in every corner of the world. It's a period for merry-making and family get together. In Africa, particularly in Uganda, most people travel from towns to their ancestral homes to spend that time with family members, make parties and meet longtime childhood friends.
For a community at Kicuculo village, Kiruuma Sub-county, in Mubende district was a different experience. The much-awaited season was marred with violence, anxiety, and death threats from Formasa Tree Planting company targeting the community's land to expand its commercial trees business.
Formosa is a Chinese-owned tree-planting company planting pine and eucalyptus trees in the Mubende district, Central Uganda.
Ugly incidents started happening on December 7th, 2022 in the wee hours of that night. A group of over 20 casual workers linked to Formasa invaded homesteads, started cutting people with pangas, and beat everyone found in their houses accompanying them with threats to kill them if they don't leave the land.
Three people were hacked with pangas and clobbered with sticks by armed company laborers in an attempt to force them off the land they have lived on for decades.
While more than seven (7) people got hospitalized after sustaining deep cut wounds during the scuffle. Mr. Byakatonda David who sustained a deep cut wound on the head narrates his ordeal. "At around 11 pm, I heard my neighbor crying for help, and decided to respond. On reaching there, I found a group of armed workers from Formosa destroying his house while others were beating him. When one of them saw me, "he said, he is also among the people on our wanted list".
"I wanted to run but was immediately caught by the rogues. They beat me and left me unconscious with deep cuts on my head. I got back to my normal senses admitted and bandaged at Maduddu Health Center II." The father of 13 revealed this in his interview with the Witness Radio team.
According to his relatives, they found him lying in a pool of blood and rushed him to the hospital. "We waited for someone who had gone to the neighborhood to respond to an alarm, but he wasn't returning. Due to fear, we searched only to find him bleeding on his head and lying in blood. I called the chairman on the phone who helped with a BodaBoda motorcycle to rush him to the hospital." His wife revealed.
Violent forced evictions in the Mubende district occurred despite a government ban on evictions during the festive seasons. The lands minister, honorable Judith Nabakooba on December 2022, ordered that no family should be evicted during the festive holiday. She directed police and Resident District Commissioners (RDCs) to respect the order.
Mr. Byamukama Yuda, an area chairman of Kicuculo village told Witness Radio that Formosa company is a threat in their village because of continuous and violent attacks on his people for refusing to surrender their land to the company to grow commercial trees.
"Ever since the company started operations in 2012, the company under the protection of the police has been grabbing people's land, beating them, raping women and young girls, cutting them, and causing arrests to community land rights defenders. Over 2500 hectares of people's land have been grabbed and rendered families landless. And for only 2022, over 100 people have been terrorized by angry company workers." He added.
He further said company workers seem to have powerful people protecting them and respect or fear no one. Adding that on Christmas, a group of workers went to his home and threatened him to be castrated in front of his wife and children.
The same company in 2017 caused the arbitrary arrest, and imprisonment of 5 community land rights defenders for 15 years and 35 years on murder and other charges. The five among others include; Paul Sinamenya, Richard Ssemombwe, Fenehansi Kaberuka, Esau Hategeka, Godfrey Bukenya, Yonnah Ssebanenya, and Sserugo Sam Ssemigo
Witness Radio has since appealed against the conviction on grounds that the evidence relied on by the court was doctored.
When we contacted the Company Manager, Ms. Annah Kyoheirwe, she declined to discuss the allegations. She said she was busy attending a meeting and hung up.