Corporates count profits from palm oil plantations grown on a grabbed land, as former landowners reduced to a poverty-stricken community…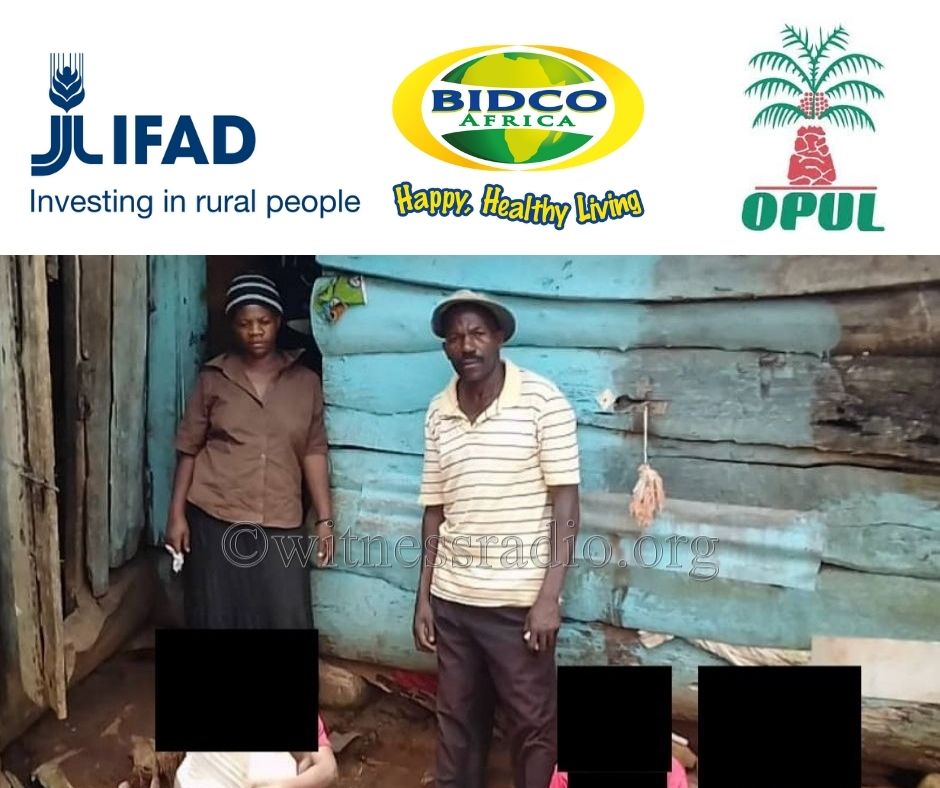 Ssalongo Jjuko and his family in front of their wooden house in Kalangala district.
By witnessradio.org Team
Kalangala – Uganda – Sometime in 2011, the crows of cocks and the sweet sound of the Great Blue Turaco that once reminded the residents of Kyabwima village, Mugoye Sub County in Kalangala district of their calling-agriculture, were unusually adulterated.  They initially ignored it, but on stepping their feet out of the households, it dawned on them that it was not something they would wish away like the frightening Bogeyman story that was passed down to hundreds of generations by their ancestors to assist them in making a good choice.
Little did they know, that violent eviction was the common global trait the UN's International Fund for Agricultural Development (IFAD) backed oil-palm projects announced their arrival.  "From the Soil to the Pan" is the catchy philosophy for Bidco-Uganda, a beneficiary of the cut-throat financing by the IFAD Oil Palm Plantations.
Whereas the financiers, IFAD, are fronting food security as the "ideal" they intend to achieve, the "targeted beneficiaries" are wallowing in poverty.  The evictees who lost acres of land to a multi-national in an inhumane eviction, hold a different view. To them, the project is a Trojan horse for the primitive accumulation of capital – that has left them landless, hungry, and homeless. The eviction is still fresh in their minds.
"We woke up in the morning seeing graders putting down every structure, all our plantations and we were told to vacate the place. We had nowhere to go and neither were we compensated." Ssalongo Jjuuko recounts.
This would be the ideal time for Ssalongo and Nalongo Jjuuko to attend to their farm which they had cultivated for more than 10 years.  On the flip side, the former smallholder farmer and the rest of the family are now spectators in the second season of their traditional agricultural calendar. The past month, "Kasumbula" (July) which means to clear the land, is a month in Buganda's agricultural calendar, has gone to waste.
They cannot come to terms with the fact that they being landless is the reason why they didn't clear any gardens in preparation for new planting. The family of 8 (eight) that owned 20 acres of farmland and thrived on farming are now caretakers of a 100×100 Ft (A hundred by a hundred feet) offered to them by a good Samaritan in Kasenyi village, a fishing community, as shelter.
The glorious days are now gone but the good memories still linger. The 20 acres piece of land was a gold mine. It comes with certainty but above all food security. Before the eviction. The family grew a variety of food crops. The harvests blessed them with maize, cassava, beans, bananas, and avocados for consumption, and even the luxury to sell.
It should be remembered that following an agreement signed between the Government of Uganda and BIDCO, to increase palm oil production in the country leading to the birth of Oil Palm Uganda Limited (OPUL) was launched in 2002.
Bidco Uganda is a joint venture formed between Wilmar International, Josovina Commodities, and Bidco Oil Refineries, a Kenya-based company. The project is financed by both the government of Uganda and the IFAD. According to the available information, the project also received $12 million in financing from the Government of Uganda and $20 million from IFAD
In 2011, OPUL acquired land leases from a Ugandan businessman, Amos Ssempa, intending to expand its plantations. About 7,500 hectares (18,500 acres) of oil palm have been planted since 2002. OPUL describes the project as part of an initiative to increase vegetable oil production in the country.
According to the residents, their Land Lord Mr. Amos Sempa leased land without their consent. They claim he had a hand in their eviction which allegations he denies. "Yes they were evicted but they have to deal with the company (Bidco- Africa) not me," he said in an interview with Witness Radio – Uganda research team.
In 2015, the company begrudgingly offered peanuts as compensation. "Just imagine for 20 acres I owned, the company was paying me Uganda Shillings three (3) millions (USD 883), my fellow villagers and I refused to take the little money," he narrates.
However, when they piled more pressure on it, the multinational adopted the carrot and stick approach. It promised to compensate but set unfair conditions.  They had to vacate their land before the compensation and had to either accept peanuts offered or forget everything about it.  Some of them stormed their offices to convey their dissatisfaction.
A meeting was called, and in the meeting, the company undertook to re-compensate them in three months but all in vain. "They told us to only wait for three months that the amounts would be raised and deposited back on our accounts but up to now I have never seen any," he painfully recounts.
Since 2011 when they were evicted, his family has never been compensated and its state is worrying. On the other end, and in all its efforts to justify this as a magic bullet to food sovereignty, the renegade to food sovereignty, IFAD, uses glowing language to justify its blind-financing of agri-business.
"We are working to increase the incomes of rural households living in poverty, along with improving their food security and reducing their vulnerability." Reads part of its statement on an oil-palm project.
On the contrary, the family is starving, and cannot afford what to eat, children do not attend school, medication is also a problem, and provision of all other necessities is a distant dream.
"We eat once in a day, and it is hard to get it, we have no work to do," Nalongo Jjuuko opens up on their ordeal.
Salongo and Nalongo JJuko who earned more than 3 Million Uganda Shillings (834 US Dollars) from their produce in one season now resorted to collecting palm leaves, crumbs of the IFAD project, which they dry and turn into brooms.
These palm leaves whose broom costs one thousand Uganda shillings do not come on a silver platter. There is a price to pay for them. They have to be on guard against possible arrests.  "You have to time when the workers in the plantations are not there because when they find you, they arrest you and then make money out of you. So you can spend a whole day on a lookout to see if no one is there. On a good day you can earn yourself 2000 to 5000 shillings, about 0.55 to 1.37 dollars," a struggling Nalongo Jjuuko revealed.
The story of Ssalongo Jjuuko is not different from that of over 100 similar families, similar in Kyabwima village Kalangala district that were evicted to pave way for the palm growing project but failed to move on with the new life.
The families that could feed their families, educate their children and provide all other necessary needs now cannot sustain themselves.
Residents add that they have not received any benefit, which is worth celebrating, from the project. Instead, they are living miserable lives and grappling with malnutrition diseases due to scarcity of food.
"Most of us have failed to secure alternative land for settlement and food production, those that got where to stay, have nowhere to practice farming," Nalongo Nakirya Dorothy a mother of 7 (seven) paints a picture of the far-reaching effects of the project.
The former RDC of Kalangala district, Mr. Daniel Kikoola, says that the available information proves that residents in his area have not benefited from the project
"People who had enough food and even could sell off some have been reduced to beggars in their own country yet the oil palm giants are making profits, this is wrong and the government must stop it," Mr. Kikoola explains with a crestfallen tone.
The scarcity of food has also spiked food-related theft on the island. The Local Council One, Vice-Chairman Kasenyi village, Mrs. Namutebi Vicky, says that food theft in her area has increased. "About 8-10 cases in a month are reported to us," she shares.
When the Bidco community liaison officer, Mr. Kizito Ssentongo, was contacted he insisted that they paid for everyone's land. "Their land was valued and paid, those who refused the money should wait."
That waiting has continued to bite. No one knows, including IFAD, when the poor farmers like Salongo Jjuko will be adequately compensated, and yet everyone, including IFAD, is certain that nothing will stop the "godfather of modern agri-business" (IFAD) from sinking more money because the profitability of these loans is more appealing.
Court dismisses criminal case against the eight land rights defenders in Kiryandongo district for want of prosecution.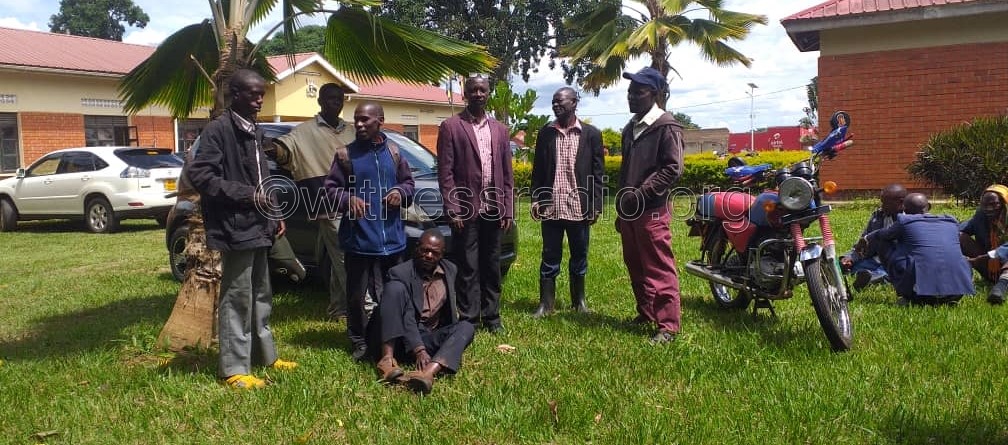 By Witness Radio team
The Magistrate court in Kiryandongo district has dismissed a threatening violence case against the eight community land rights defenders after close to 3 years of trial due to the failure of the prosecution side to adduce enough evidence.
This milestone comes after the prosecution's evidence failed to pin the defenders on the alleged charges. Before the dismissal of the case, after a month, the defenders had been trekking to Kiryandongo Magistrates Court as part of the Court bail bond requirements for the trial. 
The trial that began in 2020 has been marred with unnecessary adjustments and changes of hearing magistrates. Similarly, the prosecution needed to produce witnesses resulting in constant adjustments. 
In her ruling, on 31st of May 2023, the Magistrate pointed out that the prosecution did not produce enough evidence to warrant the accused persons to defense causing the discharge of the threatening violence case.
On the 17th of September 2020, the eight appeared before the magistrate and were all charged with threatening violence. Earlier on the 4th of September 2020, the prosecution had alleged that they threatened to harm a police officer and workers of Great Season SMC Limited while at Kisalanda.
Before the arrest of the defenders who included Mwawula, Ramu Ndahimana, Samuel Kusiima, Martin Munyansia, Martin Haweka, Amos Wafula, Eliot Talemwa, and George Rwakabisha, the group was first assaulted and beaten by Great Seasons SMC Limited workers and Kiryandongo police officers.
Their arrest also happened barely a few days after the release of the Kiryandongo report "Landgrabs at gunpoint", which accused security agencies and multinationals of using violence to grab communities' land without following the due process of acquisition.
The Great Season SMC Limited is among the multinationals highlighted in the report participating in land grabbing. The company is owned by a Sudanese businessman based in Dubai. 
Others include Agilis Partners Limited, owned by US businessmen and backed by several foreign development agencies and "social impact" investors, and Kiryandongo Sugar Limited owned by a Mauritius-based RAI family.
 The eight community land rights defenders have been abducted, tortured, persecuted, and their activities criminalized by multinational companies since 2017 when they started operating large-scale agricultural businesses on the communities' land.
"We have been exhausted with constant movements and the longevity of the journeys. It has been both time and financially-consuming for us to travel to court every two weeks in a month to be tried on charges that were framed against us. We thank God and our lawyers for winning this battle, and we are also looking forward to fighting the remaining battle of regaining our grabbed land."
In less than a year, this is the second case against human rights defenders to be dismissed by the Magistrates Court in Kiryandongo for lack of evidence. 
In August 2022, Kiryandongo Magistrates Court dropped a criminal trespass case against Mr. Otyaluk David, a Nyamuntende community land rights defender for want of prosecution. 
Mr. Otyaluk is one of the land rights defenders mobilizing their communities against a Kiryandongo Sugar Limited land grab.
This is yet another blow against multinational companies criminalizing the works of human rights defenders in the Kiryandongo district. They intentionally do this to weaken these poor people to surrender their land which the companies want to use for agribusiness. And as Witness Radio, we are ready to defend and protect both defenders and their communities." A Witness Radio – Uganda lawyer revealed. 
Close to 20 local farmers are in jail for fighting for their land not to be taken by the East Africa Crude Oil Pipeline (EACOP).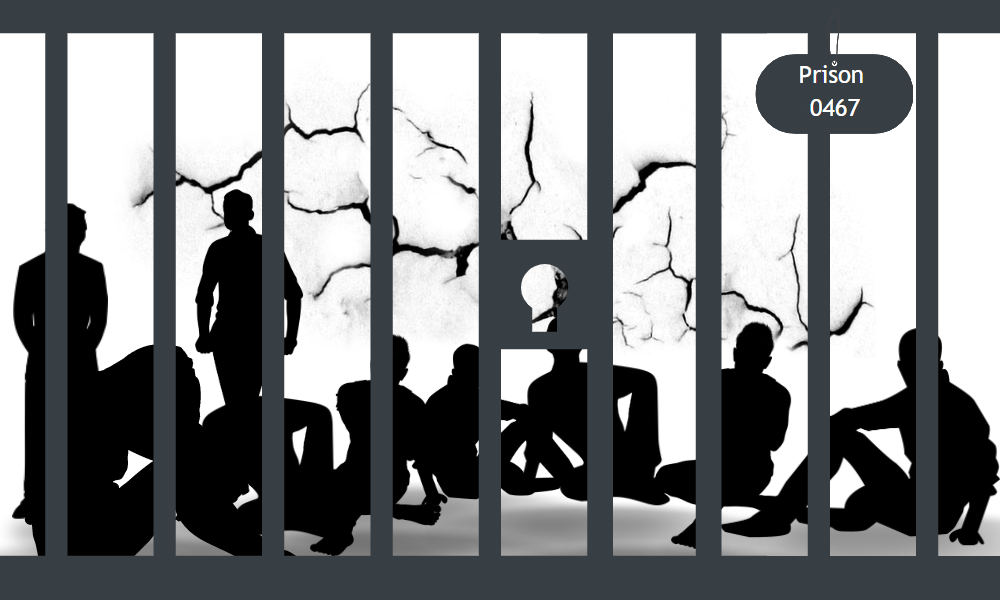 By Witness Radio Team.
For the last 50 years, local farmers in Waaki North, Kapapi Central, Waaki South, Runga, and Kiryatete villages in both Kapapi and Kiganja sub-counties in the Hoima district have been surviving on subsistence farming and rearing animals on their land as a source of livelihood for their families.
Until 2022, when their land was surveyed for the East Africa Crude Oil Pipeline (EACOP), this brought smiles to the faces of the local communities hoping that doors for opportunities associated with the project had emerged. Immediately, the registration of Project-Affected Persons (PAPs) started.
The East Africa Crude Oil Pipeline Project (EACOP) is a pipeline that will transport crude oil produced from Uganda's Lake Albert oilfields to the port of Tanga in Tanzania to world markets.  EACOP runs 1,443km from Kabaale, Hoima district in Uganda to the Chongoleani Peninsula near Tanga Port in Tanzania.
EACOP has been criticized from different sections all over the world and environmentalists expressed serious concerns as it endangers the fight against climate change and breaches the international Paris Agreement with an estimated production of 34 million tons of CO2, twice as much as Uganda and Tanzania's emissions.
But the story slowly altered from smiling to grief.  Along the way, those who had registered to be compensated for their land started getting threatened and intimidated. Others were arbitrarily arrested and detained on trumped-up charges by the area police. Later, this violence escalated after land grabbers brought in guards from Magnum, a private security company.
Future dreams got shuttered: On the 10th of February 2023, security forces including; Hoima district police, soldiers, and private guards, raided homes of close to 500 families sitting on 1294.99 Hectares in the wee hours, torched and destroyed houses, assaulted dozens of locals, looted animals and harvested grains from stores among others.
For the last three months, Witness Radio statistics show that close to 20 local farmers have been arbitrarily arrested and trumped up with charges of theft, threatening violence, and malicious damage among others.
Some victims that were produced before the court, charged, and currently in Hoima prison include; Mbombo Steven, Rubyogo David, Mulega Eria, Rangira Steven, Karongo Edward, Karongo Steven, and Kataza Sam, and others.
Criminalization of farming activities of local farmers and the work of community land and environmental defenders is common in Uganda. It is a tool used by economically powerful and politically connected individual investors/companies to put critical locals in jail and grab their land.
According to the 2022 report by Frontline Defenders, a global human rights group, criminalization is one of the biggest threats faced by defenders of land and the environment.
The report further revealed that the environmental, land, and indigenous peoples' rights sector was widely affected at (11%) of the total cases tracked. Additionally, the arrests and detentions did put at risk the lives of the outspoken community members.
Mr. Mbombo Steven, one of those currently in jail, was arrested on 24th February 2023, a day after the Ugandan minister for lands, hon. Nabakooba Judith had visited the area and directed the community to return to their land.
His family members revealed that Mbombo had been arrested and persecuted many times for fighting for his land rights. By the time of his arrest at 8 am local time on the 24th of February 2023, he had returned to occupy and use his land.
"He had gone back to check on his land shortly after the minister's orders but when the guards saw him, they arrested, and handcuffed him before being taken to Runga police. He was later transferred to Kitoba police," a family member who preferred anonymity due to fear of retaliation revealed.
The escalating arrests have forced many family heads to abandon their families and go into hiding. The violence has left many mothers with responsibilities to care for their children. One of the women whose husband is in jail narrated. She added that ever since the husband was arrested, she's been challenged with feeding children and looking for a house to sleep in.
"I have eight children to take care of. We have no food, and they don't go to school because we have lost everything. Imagine being in this situation with no land, shelter, or no food among others. How can I feed and educate them?" She revealed.  She added that they (her and 8 of her children) are currently living with their relatives.
Breaking: A defender is kidnapped from his home, sitting on land targeted for large-scale sugarcane growing.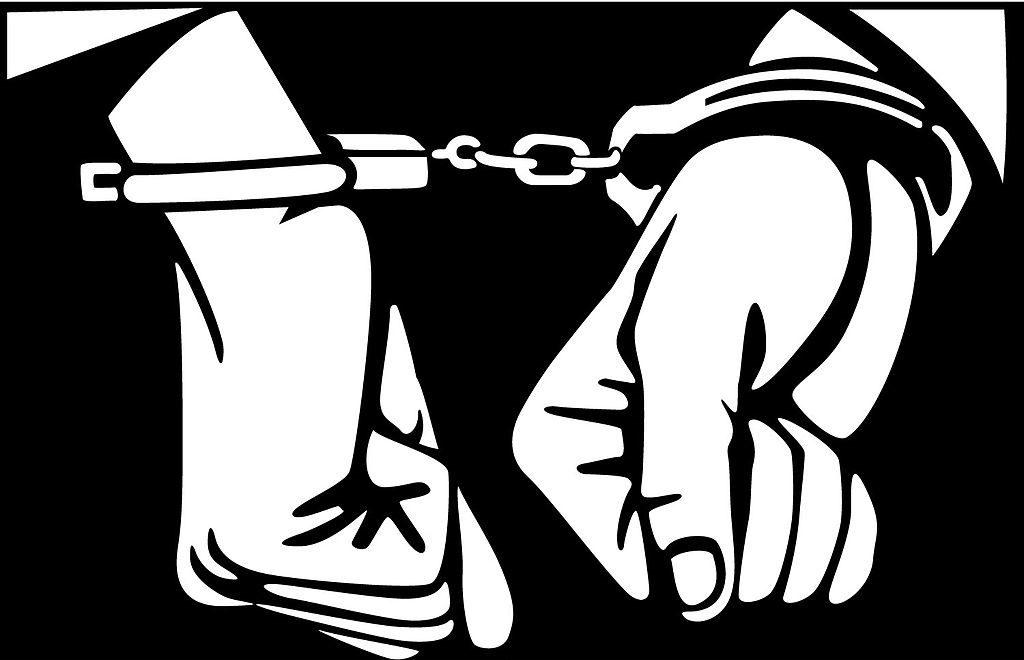 By Witness Radio team
A group of people with some believed to be attached to Kiryandongo district police have kidnapped Wandiba Moses, a Nyamuntende-based community land rights defender, and taken him to yet unknown places, his family members have confirmed to Witness Radio.
According to eyewitnesses, Wandiba was kidnapped from his home the previous weekend shortly after refusing a forced survey of his land. 
The defender's home is located on land targeted by Somdium Limited for large-scale sugarcane growing. The company was incorporated in Uganda in 2011 and brands itself as one of the biggest sugar exporters to the Democratic Republic of Congo and South Sudan among others. 
Wandiba is the third (3) community land rights defender to be targeted with kidnap for his involvement in rejecting the forceful acquisition of their land commonly referred to as Ranch 22 in less than two months. 
On the 7th of February 2023, Kiryandongo police under the command of the District Police Commander (DPC) invaded the Nyamuntende community and arrested twelve (12) members of the Ranch 22 community. These included two community land rights defenders Mulekwa David and Mulenga Jackson. Eight (8) were cattle farmers including Kanunu Innocent, Musabe Steven, Munyankole Enock, Lokong Gabriel, Ntambala Geoffrey, Kagenyi Steven, Mukombozi Frank, one Karim, and Kuzara Frank. At the same time, one minor Tumukunde Isaac was also arrested.
"We saw some people in police uniforms together with familiar faces of land brokers in Kiryandongo district. We identified one of them as Mbabazi Samuel. When they reached his home, they told him they wanted to value his land and properties. In his response, the defender vehemently refused and stopped everybody not to enter his land," said Caleb Mushija, the chairperson of the affected community, who witnessed the incident.
He further narrated that the defender's refusal led him to be grabbed by men from behind and handcuffed knot before being thrown onto a white double Cabin with registration number UG0203L.
According to the Witness Radio research team, the vehicle number plate described above belongs to the government of Uganda. 
The kidnap of the defender follows a meeting on Tuesday 21st of March 2023 meeting between affected residents in Ranch 22 in Nyamuntende, District leadership, and the District Security Committee, chaired by Mr. Dan Muganga, the Kiryandongo Resident District Commissioner (RDC). 
According to the residents, the RDC said in the meeting that the government had brought valuers to undertake land property assessment exercises. Still, he called on all stakeholders to have it peaceful.
When contacted about the kidnap of the defender in a forced valuation exercise RDC Muganga claimed that he was unaware of the incident. 
"I told the District Police Commander (DPC) himself that valuation exercise should not be forceful, people should consent first before any exercise. If that is the case, let me call him now." He said.
The District Police Commander, Muhangi Edson requested time to establish where the defender is being held.
"I am trying to call someone to find out. I will get back to you" the DPC added.